Whitepapers
Ebook Vs. White Papers: Which One Should You Choose?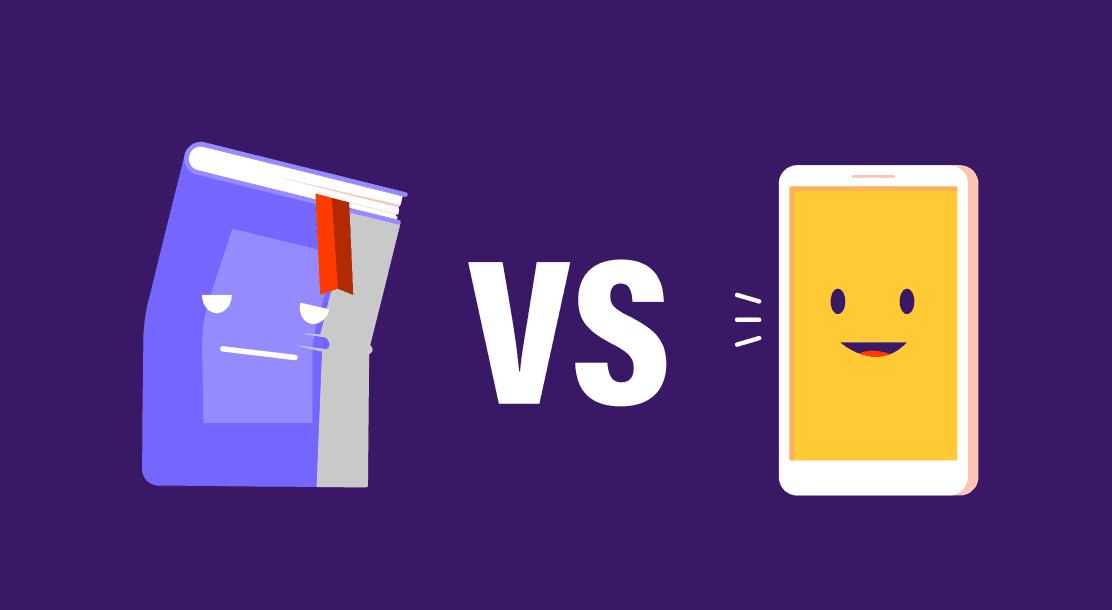 Table of Contents
1. How does an eBook differ from a white paper?
2. Other distinguishing characteristics: eBook vs white paper
3. What is the method of creating a white paper?
4. What is the method of creating an eBook?
5. When should you use white papers vs eBooks?
6. How to Write White Papers and eBooks?
7. Which is better: eBook vs white paper?
8. Key takeaways
9. FAQs
Different firms use different marketing tactics to generate leads. But white papers and eBooks can be the most beneficial in terms of marketing results among all those tactics, especially for some industries like IT, finance, engineering, etc. Let's begin to understand the concepts of eBook vs white paper.
How Does an eBook Differ From a White Paper?
The fundamental difference between an eBook and a white paper is the purpose and community for each format. Typically, an eBook serves as a comprehensive reference for a wide audience. However, a white paper is more of an academic study on a subject that provides new research or information to a smaller group of specialists. The purpose of a white paper is to encourage its intended audience to learn something. White papers address a specific issue directly and then give a practical solution.
The information in white papers is context-specific because white papers are more data-driven and intended for individuals who are already informed about the problem. An eBook is often longer and more structured than a white paper. Unlike a case study or a comprehensive white paper, an eBook may be read and understood without being contextually rich.
Other Distinguishing Characteristics: Ebook vs white paper
Ebooks
White papers are shorter in length. eBooks can be 50 or 500 pages long.
eBooks are driven equally by text and primarily by eye-catching graphics that may or may not aid in understanding.
Can contain non-linear, loosely researched essays on hot topics.
The style is a blend of information, entertainment, and sales promotion, with advertising.
White papers
White papers are shorter than eBooks by length. Typically, 10-15 pages with several footnotes and citations to trustworthy third-party sources.
For greater comprehension, white papers are led by text and supplemented by graphs and sequence diagrams.
Is sold to industries that have in-house product specialists.
Portions of a single topic are linear and thoroughly researched.
The tone is pretty 'simply the facts, ma'am!' with liberal industry jargon.
What is the Method of Creating a White Paper?
To begin, select a topic that showcases your knowledge while also retaining the target audience in mind. How did you come upon the topic?
Adhering to market reports can help you stay on top of industry developments.
Follow important social media personalities to learn what everyone is discussing around.
Look through the company's frequently asked questions collection.
Find out what prospective customers are most concerned about by communicating with sales representatives.
Assess Google Analytics to check whether you have already a high-performing piece of website content; if so, restructure it as a white paper and disseminate it.
Gather and disseminate important customer or industry trends as a white paper.
Here are a few pointers to make your white paper as effective as possible:
Only use legitimate sources: Provide Sites ending in.gov/.org, business publications, financial statements, and proprietary research. Avoid using secondary sources or material that is already well known.
Data should back up all claims: Statistics enable developers to highlight crucial elements of the white paper graphically and provide extra power to the thesis.
Use a logical format: Begin with a brief, informative introduction that describes methods, and then divide the central part of the writing into multiple parts or subheadings. Finally, finish with a conclusion that appropriately ties up the statement and harkens back to the original assertion.
What is the Method of Creating an eBook?
The first step in creating an eBook is to find a topic that is appropriate for the target audience. Then, just like a white paper, you'll plan each section of the book, including facts, information on the business, quotations, and figures that relate to the story you're attempting to convey. Then comes the design phase, where an eBook starts to differentiate itself from a white paper in its ultimate form.
Here are a few design aspects to consider:
Use colors, typefaces, and pictures that reflect the current brand.
Choose whether still photos or bespoke artwork best expresses the idea.
For smoother flow, strive to maintain each original notion on its page.
Incorporate data points or figures of speech in the material to generate design cues.
Develop a customized front and back cover picture, giving it more of a "book" appearance.
When Should You Use eBook vs white paper?
The purpose of white papers is to establish sellers as experts and to provide buyers with information so they can make informed purchasing decisions. If you want to do the following, you'll need a white paper:
Provide in-depth industry analysis as well as thought management.
Create leads.
Distribute the information to the intended audience.
Ebooks are used as an initial purchase offering and are then upgraded and cross-sold many related products from several merchants. If you want to do the following, you'll need an eBook:
Announce a new notion or business to the audience.
Convert a challenging subject into something simpler to understand.
Deliver content in a visually appealing manner.
Increases lead generating.
How to Write White Papers and eBooks?
Whereas the structure of an eBook and a white paper is quite comparable, there are just a few differences between these two valuable pieces of knowledge.
Research: You'll need a great deal of data from various sources when researching and creating a white paper. Additionally, you will be working with specialists in your firm and/or in your industry to create a comprehensive, almost academic paper.
Design: In terms of design, current white papers must be elegant and include a plethora of visuals, charts, pull-out quotations, and other elements to make the text more easily consumable. This contrasts with eBooks, frequently polished to a somewhat lesser design level while professionally created.
Length: There is no hard and fast rule related to the quantity of an eBook vs. a white paper. In principle, eBooks should be simpler to read and absorb, so it's a plus when they're not edging out true book-length.
Which is Better: An eBook vs White paper?
In terms of lead generation, I prefer eBooks because they have a greater downloading and consumption rate among the groups I've addressed. However, I would prepare a white paper if I needed to reach out to a group of specialists and persuade them of the benefits of technological advances that my business is delivering. Irene Malatesta, head of content marketing strategy at San Francisco-based Fund Box, also recommends that marketers consider their goals while making this decision. "Whichever one you select should be based on your goals and the demographic you're communicating with." You may wish to incorporate both into the sales process. Consider the degree of experience of the target reader, the degree of information you can provide on the issue, and how in-depth you want to go when picking a format," Malatesta states.
Content experts can provide everything from website content writing services to eBooks and white paper writing.
Key Takeaways
Understanding the difference between an eBook and a white paper and where they belong in the consumer journey is essential to a successful content marketing strategy.
White papers and eBooks are excellent marketing tools, but it is important to understand when to use each.
A white paper might help those looking for problem-solving guidance.
An eBook may be more tempting to someone searching for a more innovative and aesthetically appealing item.
The idea is to make consumers feel like they have gotten important advice on a particular issue.
Both of these lengthy genres have distinct writing styles and themes.
FAQs
1. What is the distinction between white papers and eBooks?
As opposed to white papers, eBooks include more blank space and geometric properties and provide consumable information rather than academic material.

2. How might white papers and eBooks assist a strong sell to its target audience?
White papers are typically used in business-to-business marketing, whereas eBooks target a broader customer base. Both may be utilized for content creation and give helpful information to the users, whether they are clients or other companies.

3. Are eBooks effective for marketing?
eBooks are a powerful and persuasive marketing tool.

4. What are the benefits of white paper content marketing?
White papers may be an effective tactic for B2B content marketing efforts.

5. What exactly is a white paper's purpose?
A white paper aims to persuade readers that a particular attitude is the best course of action or that a particular approach is the best solution for a particular question.

6. Are eBooks shorter in length?
Yes. They may be smaller printed copies, but eBooks are nearly never the same as printed textbooks.