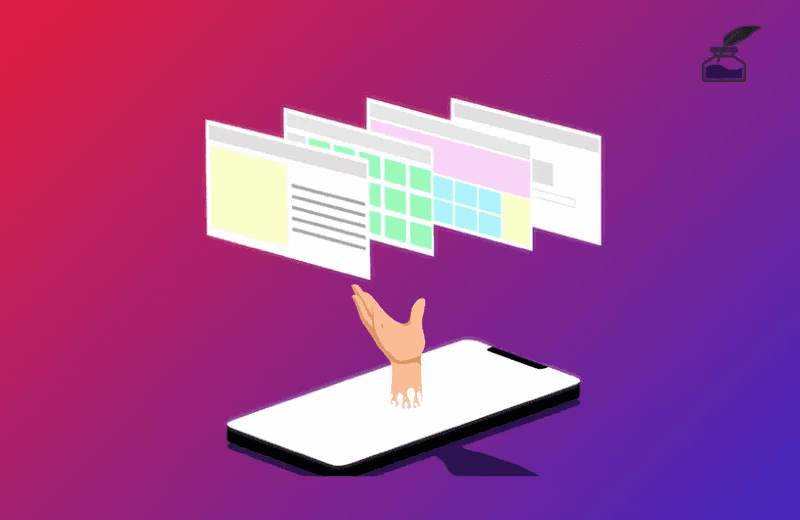 The world can now be accessed with your fingertips. Slowly the binaries are disappearing, and everything is turning into fluids. You can be the consumer and creator at the same time. With your phone, you can even conquer the world, that is, with your content.
The world can now be accessed with your fingertips. Slowly the binaries are disappearing, and everything is turning into fluids. You can be the consumer and creator at the same time. With your phone, you can even conquer the world, that is, with your content.
Content democratization, a phenomenon which was almost unknown to people a few years ago, has taken the world by surprise. Every hour a monumental amount of digital content is being created, exchanged and consumed by the masses. All thanks to the internet and the vast network of content marketing. With the advent of content democratization, the content has found numerous routes to reach consumers. Different kinds of content are finding their own niches with consumers. This means that for every type of content, there is a dedicated viewership. Additionally, consumers have the luxury to hand-pick content to suit their preferences, much like what happens when streaming media from services like Netflix, Amazon, Hotstar, Spotify, Pandora, etc., thus ensuring that there is a high influx of varied, quality content.
Internet users have increased from 16 million to 4 billion in the last 25 years. With the increase in this number, the variety of content available in the digital space has also grown. There is so much content in the market that consumers now face the 'problem of plenty'. As identified by the global strategy consulting firm "Strategy&", there are five main sectors of content — video; newspapers and magazines; books; electronic gaming and music. It is theorized that the video vertical is the largest revenue-pulling sector. In the same vein, Siegemedia's survey deduces that if there is video content on the website, it will increase the dwell time of the consumers by 80%. After the video sector, it is the book publishing sector which is expected to be revolutionized. More and more eBook portals are hitting the market, such as Amazon's Kindle, Apple's iBooks, Google Play Books, etc. You can access the vast online library just by a click. E-books are easy to access and economical too. A hardcover copy of the complete collection of Sherlock Holmes would cost you INR 1160, but with Amazon's kindle version you spend just INR 40! Given the reasonable cost of digital media, the wave of digitization has hit most of the countries around the world. With the democratization of access to content, you can get content anywhere and at any time. With the cheapest internet plans of all times and the recently introduced affordable smartphones, Indians are playing a significant role in this creator-consumer model. According to a survey by Siegemedia, "75% of millennials watch video content daily." On the other hand, "There are 5 million blog posts written every day." These numbers can indicate one thing- with the increase in content creators, there has also been a steady increase in consumers too, who have an appetite for various brackets of content.
Owing to content democratization, it does not matter whether you are an amateur or an expert content creator. The democratization of content has deconstructed all fathomable boundaries and has made it easier for creators to reach their consumers. A plethora of dedicated software and tools are available to help you create quality content that is well-designed and utilitarian. Today, social media platforms are serving as feasible channels for content creators. People earn a sizeable income by creating materials for Facebook, Instagram, Snapchat, and YouTube. The best part is that it does not require going through the complex pedagogical process of editing and making it consumer-friendly. With a smartphone or GoPro, you can make your content without much struggle and can fine-tune it with software that can be easily operated.
In this competitive market of content creating, there is no scope for errors. With a small mistake in your strategy or deterioration in the content's quality, you might lose the credibility of your brand. What is most necessary in this sector is brand consistency. Fortunately, there are hands to take care of the minor glitches.
Content democratization brings with it a freedom of sharing and receiving opinions in a seamless manner that had only been a pipe dream in the past. The advent of the internet has allowed for a smooth transfer of thought that breaks the barriers of discrimination set by society. The concept of the triviality of marketing has also dissolved with the onset of content democratization. From amateurs to experts, everyone has an equal platform to share content that can be reached by people from all walks of life and from all across the world. Furthermore, content can now undoubtedly be morphed to suit the consumer's palate. Thus, ensuring that people of all taste buds can be served content through the portal that is most engaging to them, whether it be text, image, sound or video. In totality, content democratization can be considered to be a modern-age version of the Freedom of Speech our forefathers strived for.