Marketing
8 Definitions of Inbound Marketing by Experts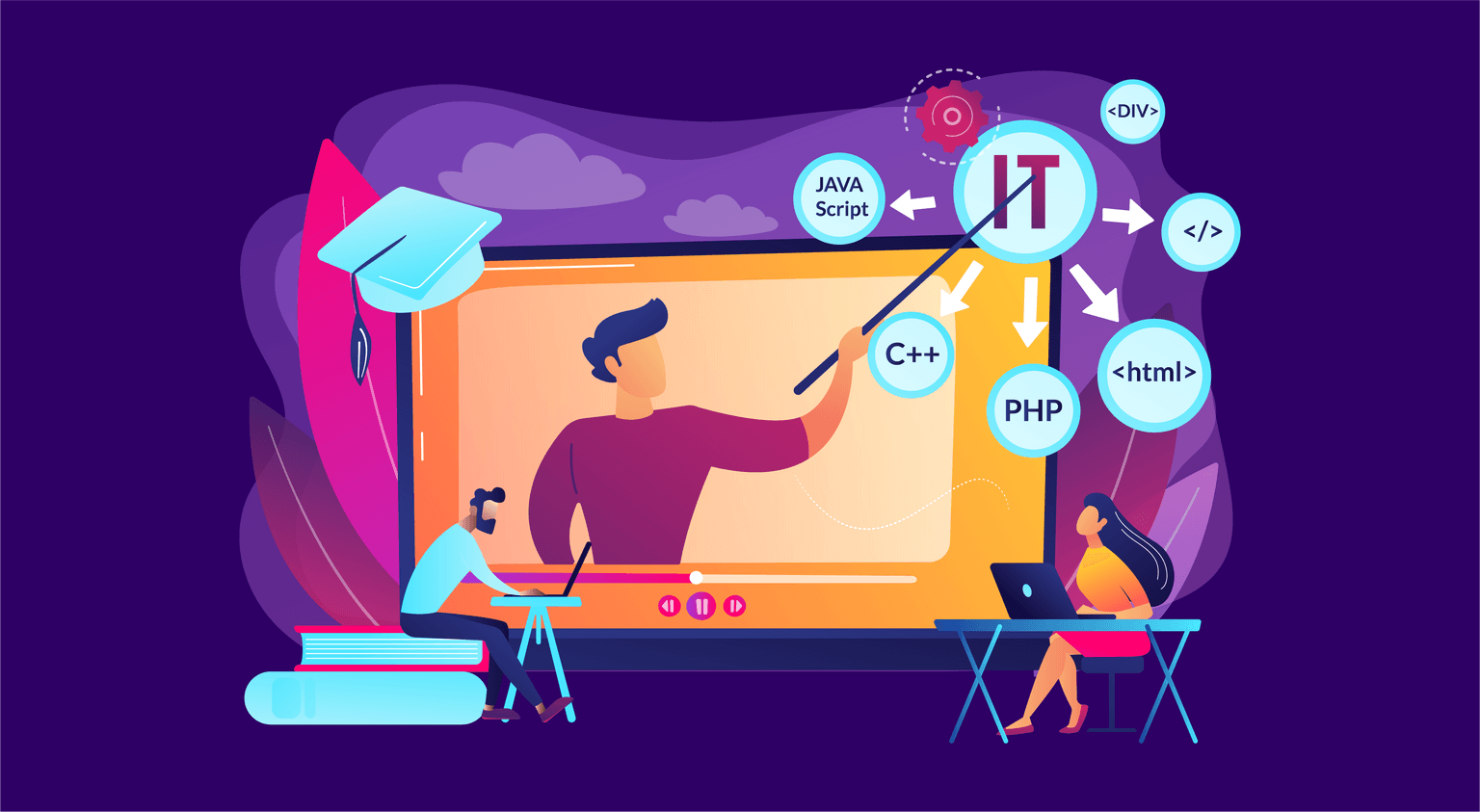 Table of Contents
8 Definitions of Inbound Marketing by Experts
Key Takeaways
Conclusion
FAQs
Inbound marketing has been around since the 1850s, but the term itself was coined in 2005 by HubSpot's Brian Halligan. The definition of inbound marketing has evolved over the years, metamorphosing with the brands as they grow in this digital age. Keeping up with its different aspects is vital for marketers of today – and tomorrow.
8 Definitions of Inbound Marketing as per the Experts
At some point in time, marketing giants have provided their idea of inbound marketing, whether through a book or at a keystone. Here, we have collated the most significant and interesting definitions of inbound marketing for you.
1. HubSpot
"Inbound marketing is a business methodology that attracts customers by creating valuable content and experiences tailored to them. While outbound marketing interrupts your audience with content they don't always want, inbound marketing forms connections they are looking for and solves problems they already have. Why? Because when your customers succeed, you succeed."
Rooted in delivering exceptional customer experience from the first touch-point, HubSpot's definition of inbound marketing gave birth to the flywheel. It shifted the focus from elucidating the USPs of the product or service to educating the customers.
2. David Ogilvy
"The more informative your advertising, the more persuasive it will be."
David Ogilvy started out in advertising at an early age, long before the age of blogs, social media, influencers, and targeting by machine learning. But he knew that consumers – then and now – are not stupid.
"The consumer isn't a moron; she is your wife."
Treat them with respect, and never assume that you know what they want. Do your research and then deliver what your customer wants.
3. Philip Kotler
Even though he hasn't given a specific definition of inbound marketing in his book Marketing 5.0, Philip Kotler – the father of modern marketing – and his co-authors Kartajaya and Setiawan, does talk about what we should be delivering as inbound marketers. The book itself aims to strike a balance between two opposites: technology and humans. But in the process, it stitches contextual marketing and personalized solutions together.
This book helps us understand the new face of inbound marketing and how it fits in today's confounding tech puzzle. In other words, it arms marketers with the critical knowledge they need to create a true human connection instead of solely relying on mediums that feel pretty robotic at times.
4. Simon Sinek
Simon Sinek's famous quote: "People don't buy what you do. They buy why you do it." is a crucial bit that many inbound marketers (and business leaders) often seem to forget.
As Sinek has talked about, having loyal customers is all about attracting the people who share your fundamental beliefs. With inbound marketing, it's crucial to understand what your consumer needs, is asking for, why they are asking for it, and why they should listen (and perhaps) buy from you. It's not a simple matter of listing down your USPs; it's all about building that personal, human connection. Stitching back to the attraction-to-retention cycle, understanding and communicating the why is imperative in this era of cut-throat global competition.
Sinek's golden circle is not only a philosophy for trillion-dollar businesses but for inbound marketers in any company size. Right from building your brand story to identifying personas to writing a hook for your content, you should start with why.
5. Michelle Carvill
In a book she co-authored, Sustainable Marketing, Michelle Carvill talks about how marketers are "the champions of both brand and the consumer."
She discusses the single most important equity for brands – the trust of their consumers. "It is "a war for attention" – and the environmental practices of a company are now the subject of greater focus and visibility than at any time in the past."
In essence, attracting your target audience through content marketing alone will not be enough. Aligning yourself with their values and concerns will also matter for enduring brands.
6. Marketo
Now a part of Adobe Inc., Marketo has been a key player for B2B marketing engagement. It defines inbound marketing as follows:
"Inbound marketing is a strategy that utilizes many forms of pull marketing – content marketing, blogs, events, search engine optimization (SEO), social media, and more – to create brand awareness and attract new business."
The important takeaway is the purpose of inbound marketing as elucidated in the above-mentioned definition of inbound marketing. But, the webpage doesn't stop at the one-sentence definition; it goes on to provide insight on how – and more importantly, why – inbound marketing works.
"Whereas outbound marketing seeks out customers, inbound marketing focuses on visibility, so potential buyers come to you. Instead of "renting attention," companies employing inbound marketing focus on new methods geared toward building awareness, developing relationships, and generating leads."
"These methods make you attractive to customers because they don't make people feel like they're being sold to. The content provided by inbound marketing is educational, entertaining, and welcomed by consumers. When done correctly, inbound marketing can return dramatically better results than traditional marketing that disrupts prospects rather than giving them an open invitation to engage. When consumers find your company this way, it has a stronger influence on their future marketing decisions and their feelings toward your business in general."
7. Joshua Gill
The Inbound and SEO Marketing Consultant at Inbound Authority, Joshua Gill, simplifies the foundations of inbound marketing.
"Inbound marketing is so powerful because you have the power to give the searcher/consumer exactly what answers they are looking for at the precise point that they need it. That builds trust, reputation, and authority in whatever niche you are practicing this form of marketing in."
8. David Meerman Scott
"Inbound marketing is about getting found online."
Possibly the shortest – and the aptest – definition of inbound marketing ever, the crux of any marketing strategy – and its success – lies in being found by customers. Easily, and for the right reasons.
Key Takeaways
Inbound marketing is rooted in delivering exceptional customer experience right from the first touch-point.
Keep up with the technology but don't leave out the crucial human touch.
Your brand purpose and alignment with the values of your target audience are also part of inbound marketing.
Inbound marketing works like a charm because it builds trust, reputation, and authority.
It's about being found.
It's a cycle, not a linear funnel.
Conclusion
Inbound marketing is the only way to crown your brand in a crowded marketplace. None of the fancy martech or expensive outbound ads can substitute an optimized inbound funnel.
FAQs
1. What are some examples of inbound marketing?
Landing pages, blogs focused on keyword clusters (including long-tailed keywords), ebooks and webinars, and newsletters are part of inbound marketing. These content types focus on different stages of the customer journey, moving the client further along the funnel by educating them. 

2. Is SEO inbound marketing?
Yes, SEO is part of inbound marketing efforts as it helps show your web pages on top of the SERPs when a customer is actively looking for solutions you can provide. 

3. Is social media inbound marketing? 
Social media platforms help you promote and inform your customers through content. You can also learn more about your audience and build a community, scaling through driving demand, establishing authority, and creating brand evangelists. 

4. What are some types of inbound marketing content?
1. Videos
2. Blogs
3. Pillar pages and topic clusters
4. Guides or ebooks
5. Social Media
6. Press Releases
7. Infographics
8. Newsletters
5. Where does PR stand in inbound marketing?
PR can be considered a form of inbound marketing when it comes to raising brand awareness. But it predominantly uses outbound marketing strategies when letting customers know about another brand without waiting for them to look for the brand.