Content
5 Content Writing Myths That Will Affect Your Business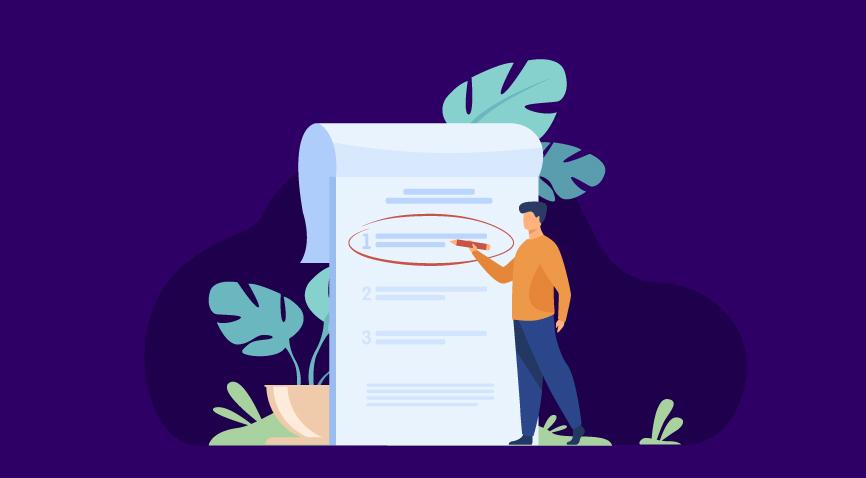 Table of Contents
5 Content Writing Myths
Why Every Business Needs Content Writing
Conclusion
Key Takeaways
FAQs
There are several myths that are floating around when it comes to content writing. But remember, believing in myths will get you nowhere.
Content marketing is currently one of the best ways through which marketers enjoy increased RoI. It assists in building credibility, converting leads, and generating awareness. Words are a great way to convince people and provide knowledge on a specific topic. However, this is not possible unless you have a good strategy in place. When writing content, one should remember to provide quality work and be consistent. In writing or any other work, consistency tends to be the key. Never forget that.
When it comes to content writing, beginners in the field and businesses starting out with their content marketing strategy have a plethora of questions. For instance, who writes the content? What matters most when it comes to writing? What is the best method to get leads and conversions? So on, and so forth. And the Internet provides you with all possible answers. But they may not all be correct. There are several myths when it comes to content, and following them will only result in lost business and higher investment.
In order to separate myth from fact, you need to know some of the more common content writing myths out there. You also need to be armed with the right facts about content writing.
In this article, we shall dispel some of these myths and provide you with some excellent content writing facts.
5 Content Writing Myths
1. Content writing is simply writing
This is one of the biggest myths about content writing. Content writing is more than just writing. It isn't a school essay where you need to add a few lines about a particular subject/topic, or a personal blog where you let your words flow out with your emotions. Content writing is solely for businesses and is a part of the larger umbrella of content marketing. People use it to enhance their business's visibility. Through content, businesses can effectively communicate to their existing and potential customers about their business, brand. Product and service.
Content must be engaging, it must hook readers to read further and know more. It must address what the target audience actually wants to know about. Get your readers interested in the business, service, or product that you are trying to sell through the content.
Content writing may not be simply writing, but it isn't rocket science either. With a deep dive into research, some marketing tools in your belt, and knowledge of content management you can be ready for content writing to be part of your business's marketing objectives.
Note: Try to understand more about content writing by knowing more about marketing.
2. Content writing is all about SEO
This is a common myth, especially a couple of decades ago when people believed that SEO or search engine optimization and its related strategies were the only way to provide good content to a business. SEO is important – that does not change – but by the end of it, it needs to be a part of the overall scheme of things.
SEO strategies or practices basically include ways in which you can rank your website or page higher in search engine results. Using the right kind and amount of keywords in your content piece ensures that visitors can find you effortlessly. It will increase your reach and visibility.
As a content writer, it's necessary to have SEO knowledge. It is a content writing fact! However, it's not the sole pillar of content writing. There are other equally crucial aspects of content writing. Merely inserting keywords won't make your readers happy. Moreover, overstuffing keywords may degrade the content's quality.
The key to getting converts and better leads is making the readers happy. Yes, SEO should be a part of your content, but readability should grab the reader's interest. It will add value to your content.
Note: Focus on enhancing your SEO skills but write compelling and attractive content. Research more to make your content unique and interesting.
3. Content should include fancy vocabulary
Just a lot of fancy words will not make your content readable and attractive. Of course, you can use excellent vocabulary and jargon in your content – but that depends on your target audience and the industry you are focusing on. Suppose you are writing content for the medical industry, then you would have to use some technical terms in your content, and it may include high-quality vocabulary. However, if you are writing for the lifestyle or fashion industry, you can use simple words that are easy to understand.
It helps to choose a tone of voice and language as per your reader's preference and knowledge. Your copy should be jargon-free and come with a high readability score. Several online tools let you measure a readability score to understand how difficult it would be to read your content.
Remember, spelling, punctuation, and grammar are important – fancy words and jargon aren't. There are several tools available online to help you with spelling, punctuation, and grammar.
Note: Do write content with good grammar. However, avoid using words that people are less likely to know.
Content length plays a significant role in content writing. This is because length affects the content's SEO, its readability, and how engaged your reader becomes with your content. If you check the Internet, you will see that some of the longest articles at about 1900 words have a high ranking on search engine results pages.
For a blog or article to perform better and generate more traffic, more content is required. For good performance, content coming up to at least 1000 words makes the most sense. This is because your client will not get enough information from 300-500 words if they are looking for something elaborate. But of course, this depends on the content format. Shorter content can be set aside for captions and social media.
Note: Write content with an average of 1000 or more words so that your readers can get adequate information. However, ensure that you don't add filler content to increase the word count. Information should always be valuable and to the point.
5. Anyone can write high-quality content
Let's be honest. A lot of people think that they can become content writers easily and dole out top-notch quality content without any hassle. However, that's not the truth. There are loads of elements to quality content. It should be original, be research-based, have strong and impactful headlines, and engage readers.
Furthermore, the content is actionable and should be helpful to readers. Having a picture, video, or any other visuals can add value to content. Moreover, the content needs to be concise and to the point so that it doesn't bore the readers. All these make quality content.
Hence, writing quality content needs high levels of dedication. Moreover, it also demands your energy and time. Thus, you cannot write anything and call it quality content. Your content should be informational and compelling at the same time. It should include accurate information, and you should choose credible resources for it.
Note: You can write quality content; however, you need to work harder and smarter. You need to put in the dedication and learn skills to write quality content.
Why Every Business Needs Content Writing
Several marketers undervalue content marketing. They prefer videos and other visuals over written content to increase brand visibility, sales, and converts. However, this just goes to show that they are unaware of the benefits of content writing. Businesses do need content writing to enhance and grow their business more effectively.
Every business aspirant needs to create a content writing and marketing strategy. Unique content has a positive impact on a business when done well. It provides potential customers answers to problems and gives them reasons to get inspired and make well-informed decisions. Moreover, clients feel more secure when dealing with a company with a spectacular website. A well-structured, well-written, and beautifully designed website instantly attracts customers because they see how much work has gone into creating and maintaining it – it shows that the business is serious about its offering. Websites that have adequate web content and blog content have more chances of being considered seriously by viewers. Content writing is a great way to ensure that customers understand the product or service that you provide.
1. Increased brand awareness
Letting people know about your business can be a time-consuming process. Your customers need to understand what you do and how you do it. They also need knowledge of your business and how you can help them in different ways. For that to happen, you have to push content through various channels and platforms. Content writing showcases your services/products and lets potential customers understand how your business can benefit them. Hence, content writing is essential for businesses to increase their awareness.
Content writing plays a crucial role in enhancing your website's SEO. With a mix of marketing, it can be the best way to let your website rank higher in search engines and let users find your website effortlessly. Written content plays a significant role when it comes to marketing. When you add written content to a video or a picture, its rank increases and people find it more interesting. Hence, you should add written content to your marketing strategies to enhance and grow your business. There are different content SEO strategies that businesses can use to enhance their visibility in search engines. Without content, they can't get higher ranks in search engines.
3. Content writing is good for business establishment
When it comes to establishing your business better, content writing is the most beneficial way. When you post or upload content regularly, it enhances your business and brand values. It lets people know what you do and how. Regular website updation and consistent posting of compelling content, will keep readers interested and improve website traffic. More traffic means more sales. A win-win situation all around.
4. Earning links from other websites
If you have good content that is relevant to your product or service, you can get people to acknowledge it. In time, people will even start mentioning your brand or even link your content when describing a certain product or service that you provide. It's the perfect way to advertise your business indirectly. Hence, content writing is the best way to earn links from other websites without hassle or difficulties. It can even lead to an increased SERP rate.
5. Content helps to build retention
No matter what strategy a business adopts, adding content leads to high levels of customer retention. Whether it's on social media or a daily blog, everything written can help in building retention. Hence, you should have an adequate content strategy to make this plan work. Writing is something that can keep the customers interested. The way you let the customers know about something or keep them engaged matters a lot in retention keeping. That's what written content does – increases customer interest and engagement.
Conclusion
Content marketing is a long-term commitment. It's significant for businesses. Hence, be aware of the myths and facts surrounding content writing. Be aware of how it can help you grow your business.
If you want to become a successful writer, on the other hand, don't focus on your qualifications or invest a lot of money. Start with a good understanding of content writing, digital marketing and the willingness to be dedicated and learn along the way. Create and save samples of your work to showcase to potential employers. Feel free to also be visible online. Write guest blogs or even showcase your writing skills on social media platforms. Start learning different skills related to content writing so that you can get better at it. You can enhance your SEO skills and hit your local library to learn about any particular topic or even just check the Internet. Just focus on providing good quality, readable, SEO-friendly content, and people will consider you for your work.
Whether you are a business or an aspiring content writer, don't let myths stop you from writing good content.
Key Takeaways
Do not focus on myths surrounding content writing
Conduct your own research and be aware of how it can benefit you as a business
If you are an aspiring content writer, arm yourself with the right tools to become a good, professional content writer.
FAQs
1.

What are the rules of content writing?
1. Understand your audience
2. Follow the inverted pyramid model
3. Use an active voice
4. Write concise, short, and simple sentences
5. Use compelling words
6. Make text readable
7. Incorporate multimedia
8. Avoid grammatical errors
9. Keep content original
2. Is content writing a good career option?
It depends on how good a content writer you are. Good skills and expertise will help you succeed faster. 
3. Is experience important for content writing?
It is. But that doesn't mean you can't take up small gigs to make a little money and get your creative juices flowing. Your skills, time and dedication will help you get better at content writing.
4.

How do I get content writing projects?
Apply for an internship or a job at a digital agency or newspaper or even magazine publication. You can also join freelance websites.