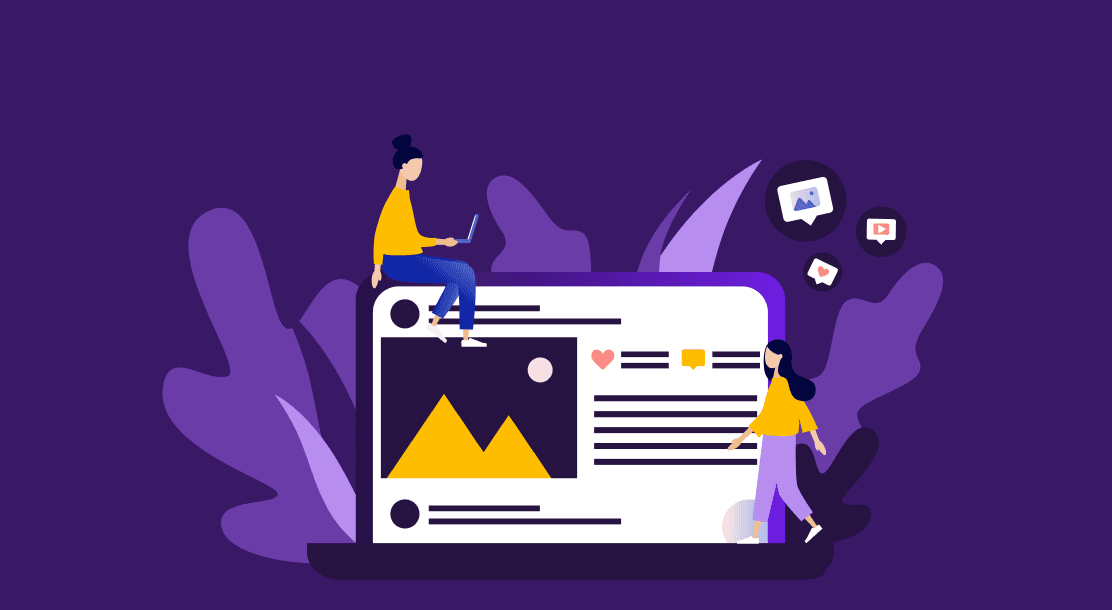 Table of Contents
15 Best Tools to Manage Content Operations
Key Takeaways
Conclusion
FAQs
Every marketer knows that a website will be successful only if it can attract and sustain many visitors. Every company creates content, which raises the obvious questions of what interests the audience and how to develop it.
You need to create organic, relevant, regular, and engaging content that will also strike a chord with the viewers in this era of tough competition in the content market.
For digital marketers, creating high-quality content has always yielded positive results, which is why content marketing tools are critical to your success.
15 Best Tools to Manage Content Operations
One major content marketing blunder you can make is failing to plan. However, the reality is that most of us don't have the time to create material, analyze, compare, stay up to date with the best SEO tactics, keep track of rivals, and so on.
Every year, the content marketing technology landscape expands. Today, many content marketing tools are available, some of which are free, some inexpensive, and others that are rather costly. They also help with various goals, such as content production, promotion, and optimization.
As a result, there are many fantastic tools to select from when it comes to content development, marketing, tracking, and monitoring. Content marketing tools can help you with a wide range of content marketing tasks, including email automation, segmentation, and keyword optimization, among other things.
We've put up a list of the top 15 content marketing tools that should cover at least 90% of what you'll need to produce, promote, and manage a high-performing content engine.
Remember that no content marketing tool can replace a sound plan and capable personnel. But having the correct technology may help you get the job done correctly, quicker, and faster.
Semrush is all about increasing your online presence across all important channels using a single platform. This ensures you can control all of your tracks across many social media networks without having to log in and out of several platforms every day.
With the help of its online SEO tool, you may find millions of national and local keywords suited to your customers' searches, whether you're selling your goods nationwide or locally in your area. You may also look at your rivals' backlink profiles to better understand their off-page SEO strategies that you could use on your site.
The advantages of utilizing Semrush go beyond SEO tools. With frequent audits and real-time data, you can uncover themes that resonate with your audience and get practical advice for creating SEO-friendly content to expand your content reach and convert your audience into buyers.
Semrush's other functions include market research, advertising, and social media analytics. A variety of content marketing tools are also available through the site.
Canva was one of the first companies to detect the move toward visual content. It goes all out to help its users create the most innovative, content-friendly, and search-engine-optimized banners ever seen on the internet.
Canva has hundreds of templates in its arsenal, and it has something unique to offer every company. These templates were created by industry pros and creative gurus with many years of experience. Users can stand out by delivering something distinctive to their clientele with a diverse choice of creative choices.
On the internet, KingSumo is the top lead generation platform. With viral freebies, they assist users in generating several leads for their business or brand. They can help you generate leads at a fraction of the expense of Facebook advertisements, Instagram influencers, and other marketing methods.
You may have the prospect of taking any action you want for extra entries using KingSumo, such as following your social accounts, viewing your site, and so on. It is recommended for businesses and entrepreneurs that want to acquire new leads through viral promotions.
ClickFunnels stands out as a website and sales funnel builder, making it one of the best content marketing tools. It was intended to help entrepreneurs break free from the constraints of coding and programming.
It aids you in directing your visitors through the full sales process and finally directs them to the one service or product they require the most to help them fix their problems.
ClickFunnels provides you with all the tools and methods you need to promote, sell, and distribute your items online using basic tools and strategies. You can utilize the drag-and-drop web page builder to create a conversion-focused sales funnel swiftly, a smart shopping cart with one-click upsell emails, and Facebook marketing automation.
Hootsuite is the industry leader in attracting new followers to your social media platforms. We live in a society where individuals use social media to connect more often than in person.
As a result, social media channels have become one of the most critical aspects of your company. Hootsuite not only recognizes this relationship but also takes advantage of it by implementing creative and effective techniques to turn your company into a social media brand.
There are many other powerful tools and applications available to assist you with content marketing, but Google Trends is one you should not overlook. The effectiveness of Google Trends is belied by its simplicity.
This is a fantastic tool for rapidly comparing comparable phrases to discover which has more search traffic, spot hot topics in your niche, etc. It's an absolute must-have. It's also completely free.
Draftback is a free Chrome add-on that gives you a lot of information about your Google Docs writing process. You can examine how long it took you to write a document, how and when you revised it, and more.
If you really want to go that extra mile, it also has a feature wherein you can see a full recording of your actual writing process. Best of all, Draftback is completely free to use.
Grammarly can assist anyone who gives utmost importance to spelling and grammar. Users will not trust you (or connect with your material) if it has spelling and language errors, no matter how hard you try to advertise it. On the other hand, ordinary spell checkers do not always examine your work for grammar errors or consider your context. That is why Grammarly is such a necessity.
Whether you're a professional journalist or a frequent social media user, this tool can help you avoid the bulk of terrible spelling and grammatical errors.
Though it won't identify every mistake, Grammarly is an excellent tool for editing your material before it goes live. It detects grammatical errors such as misuse of words, glaring adverbs, overuse of terms, and more. It also has a Chrome extension that allows you to modify your material from any window or tab without having to quit and go to the Grammarly website to copy and paste it.
Would you like to make your material more readable? Simply paste your material into this free program, and it will analyze your writing and suggest ways to improve it. This useful editing software is named after Ernest Hemingway, known for his terse writing style.
The Hemingway Editor highlights long, convoluted, and difficult-to-read sentences, and it gives you suggestions to shorten them. It also suggests omitting unneeded adjectives and replacing complex words and phrases with easier ones.
With this, you can improve your work's readability and style of writing. It can also assist you in creating excellent content for your website and social media networks.
Not everyone has the financial means to hire a graphic designer. Even when they have either one or two committed staff members, the ongoing need for fresh material daily might cause production bottlenecks.
Thankfully, platforms like Snappa.io allow the average marketer to produce high-quality visual content without relying on the design. This is an excellent digital content creation tool.
Start creating new material for your blog, social media, newsletter, sponsored marketing efforts, and more with a range of pre-designed templates in several formats. All your in-house design team needs to do now is make sure everything is consistent with your brand standards.
With millions of content pieces available on the internet, it's not difficult for your piece of content to be similar to someone else's. In such cases, it's always best to use a plagiarism checker like Copyscape.
While it does have a free version, we recommend signing up for their premium service. In addition to checking for plagiarised content, it also checks its originality before publication. Ensuring that your content is original is crucial since it makes your website more valuable to customers and makes it more visible to search engines.
Word AI functions in the same way as a human does. It completely rewrites everything from the ground up. It does not regard the sentences as a word list. Rather, it has the power to turn a list of words into meaningful phrases that allow humans to communicate with one another.
Although this automatic word rewriter can help tremendously with writing the copy you're looking for, it is a paid service that is a bit expensive.
Every marketing manager should use BuzzSumo. This tool aids in determining what your rivals are up to. The application displays the most popular content (blog posts, podcasts, and videos) from the Internet's top 20,000 domains.
You can track social shares and links from any website or URL with BuzzSumo's SEO tool. Simply enter the competitor's website URL to have access to valuable information. This tool is highly beneficial for compiling a list of your competitor's finest content and the reasons for its success.
You can also use it to determine what material is causing your items to receive unfavorable or undesirable attention. If you're creating the content yourself and see a trend of negative feedback, you should avoid writing that sort of material.
If certain content consistently generates more traction and shares, you can then repeat this. This is also quite useful for determining the efficacy of your paid advertisements.
Loomly's self-described "brand success platform" is a terrific tool for smaller social teams looking to plan and collaborate on content. Content planning and brainstorming are a breeze with built-in calendars, deadlines, and processes.
Loomly curates fresh content ideas for users based on trending topics and Twitter conversations as an added benefit. The straightforward design is easy to navigate and understand, even for those who aren't highly tech-savvy. Small companies and organizations looking to manage their social media presence would appreciate the platform's inexpensive pricing.
ContentStudio provides a wide range of services, each critical to a team that thinks marketing automation is the key to marketing success.
Users can use the platform to access various tools, each of which manages different aspects of marketing strategies. These include KPI tracking and measurement, a library for brand creatives, automated social media publishing, an elaborate planner, and a content sharing platform that facilitates collaboration and communication.
ContentStudio is becoming even more appealing to marketing teams due to ongoing development and solid support staff.
Key Takeaways
There are countless content marketing tools on the market.
Though, no content marketing tool can replace a sound plan and capable personnel. Having the right technology can help you get the job done faster.
There are several free tools. However, it's better to opt for the paid services as they come with more features in the long run.
Content marketing tools can help you with email automation, segmentation, and keyword optimization, among other things.
Conclusion
Most marketers employ content marketing as part of their overall marketing plan. Businesses' demands are evolving in response to changing circumstances. Spend some time determining whether you require an invoicing tool, robust reporting tools, or a centralized view of all projects and operations. Based on what your needs are, choose the appropriate tool.
We hope that the above list is helpful and has provided you with a list of the best content marketing tools to use in 2022.
These 15 content marketing tools are the simplest methods to increase interaction with your material without much effort. Simply select the one you wish to test and discover which one produces the greatest results.
FAQs
1. What are the five best content marketing tools?
The followings are the five best content marketing tools:
Pepper Content
WordPress
Google Docs
Airstory
Grammarly
2. What is a content marketing platform?
A content marketing platform is a centralized system that allows your marketing team to plan, produce, collaborate, and distribute all forms of content from a single location, allowing your company to expedite content marketing strategy execution and get to market quicker.

3. What are the top free content marketing tools?
Here are some top free content marketing tools-
Idea Generation: Hubspot's Blog Topic Generator
Outlining: MindMup
Collaboration: Asana
Visual Content Development: Adobe Spark
Social Media Management: Buffer
4. What are content automation tools?
Content automation is a digital marketing approach that aims to eliminate human involvement throughout the content lifecycle. A content automation tool aims to program or automate any redundant, time-consuming, or expensive content marketing activity.

5. What are the best content automation tools for marketing?
Below are the best content automation tools:
Marketo
Eloqua
Customer.io
Constant Contact
HubSpot
6. What are some best digital content creation tools?
Some of the best digital content creation tools are:
GIPHY
SurveyMonkey
Snappa
Wideo
Venngage
7. What are the top free digital content creation tools?
Here is a list of top free digital content creation tools:
Pablo
Unsplash
Google Drive Research Tool
EpicBeatBiteable