Marketing
7 Interesting Ways to Use Content Marketing Strategies for Healthcare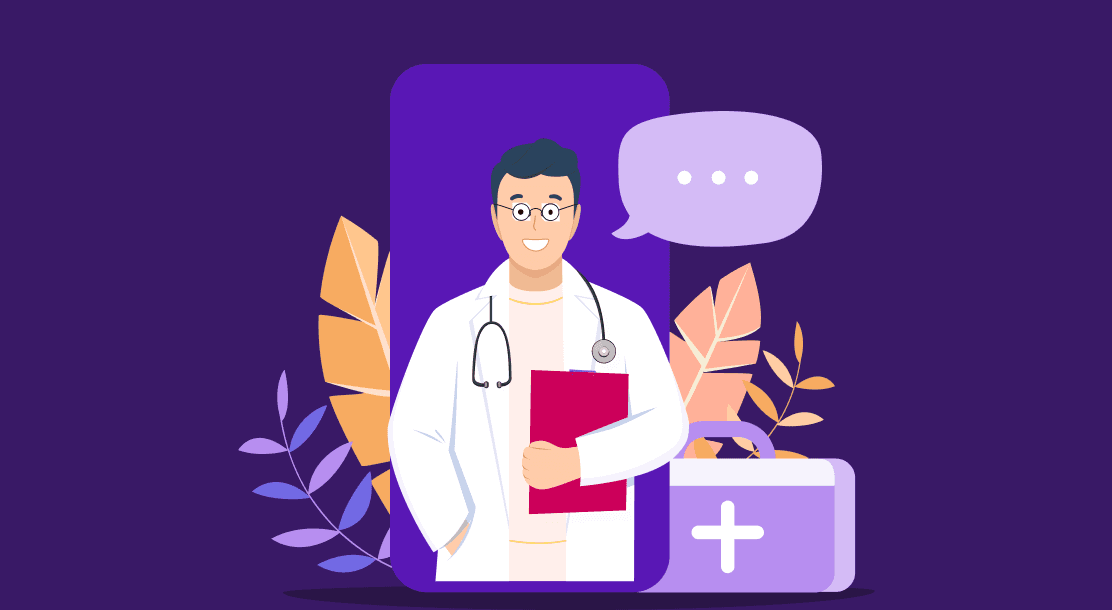 Table of Contents
7 Ways to Enhance Content Marketing for Healthcare
Key Takeaways
Conclusion
FAQs
Like any other website, a healthcare website needs to drive traffic to sustain itself. And the best content marketing strategy for healthcare companies is to publish blogs regularly. Blogs can be used by such companies to engage their patients, caregivers, and even their immediate family members. It is easy to showcase specialized skills, knowledge, and expertise in a specific domain such as healthcare via blogs.
7 Ways to Enhance Content Marketing for Healthcare
An effective content marketing strategy for healthcare means more business and greater brand awareness. However, as healthcare companies need to target niche groups, it is better to know your target audience before you start writing blogs. Your content needs to address the needs and questions of your target audience. Here are a few ways in which you can leverage healthcare content marketing.
1. Informative posts
Some excellent healthcare content marketing examples include writing detailed blogs describing the basic concepts of healthcare, considering most laypersons are pretty ignorant in this area. Patients and their families may want to know more about how health insurance works, and a blog detailing its intricacies would be welcome.
Since most of the information is complex, not many people may be aware of it; and they would greatly benefit from such informative blogs. As chronic ailments related to the heart, kidneys, and liver are becoming more prevalent, a successful healthcare content marketing strategy would involve blogging about specific medical conditions relating to these organs.
2. How-to guides
How-to guides and tutorials are in high demand, and are an effective content marketing strategy for healthcare.​​ Unlike other posts, they highlight a specific issue and then provide a step-by-step solution to resolve it. Healthcare content marketing examples like this are well-liked, because they are easy to read and address a problem people face every day. How-to guides can go viral and drive more traffic, provided they are shared with the relevant people. It is also imperative that the information is double-checked to ensure that it is accurate and current. Offering unverified information can cause more harm than good.
3. Listicles
Listicles are part of a successful content marketing strategy for healthcare companies. As the name signifies, they list out brief points that are informative. Most lists are created in a descending or ascending order, based on the topic. For example, "8 ways to treat cancer" or "Top 10 home remedies for flu" are great healthcare content marketing examples that will generate more traffic.
4. Interviews with subject-matter experts
Posting an interview with a subject-matter expert gives your target audience a chance to get access to expert knowledge. Such interviews are great content marketing ideas for healthcare-related blogs and greatly enhance your content strategy. Interviews may be conducted in person, over a call, or via email, and the summary can be written as a blog.
To make it more presentable and interesting, you can add a clip of the interview to your blog. Some people prefer to write a brief synopsis with the video, and write a detailed transcription as a blog. Both ways are effective to create a healthcare content strategy that produces the desired results.
5. Opinion pieces
These blogs are well-liked provided you do not sound offensive to your readers. Since health is a serious topic, it's always best to seek out a health/medical expert who'd be willing to write a guest piece on your blog. Although not considered a common content marketing strategy for healthcare, opinion pieces surface from time to time, and there is a niche crowd that appreciates such pieces.
6. Infographics
One of the most common healthcare content marketing examples, infographics are loved worldwide, primarily because of their visual appeal. Be sure to make your infographics as detailed as possible to ensure they are shared widely by your target audience. Today, you have a plethora of tools that can help you create stunning infographics.
7. Testimonials
Testimonials are known to have stood the test of time. Google reviews and customer testimonials are one of the first things people look up before buying a product or service. Especially for a critical domain like healthcare, testimonials are something people refer to quite often. A note of caution: before publishing reviews, make sure you have your customers' permission to post them.
Key Takeaways
Healthcare companies and doctors in various domains are offering informative content that's a great help to patients and their families.
Healthcare content marketing strategies are being used by more and more healthcare companies and doctors globally.
A few healthcare content marketing examples include how-to guides, listicles, testimonials, infographics, guest posts, and the like.
Conclusion
The above ideas should provide enough ammo for you to create your healthcare blogs. Healthcare-related blogs are becoming increasingly popular, with the prevalence of chronic diseases on the rise worldwide. With the usage of the correct tools and expertise, any content marketing strategy for healthcare can experience success.
FAQs
1. How do healthcare companies use their blogs?
Healthcare companies have appropriate blogs created to resonate with their patients. However, as such blogs carry sensitive information, they need to be crafted with many parameters in mind, some of which include legitimacy, factual accuracy, and reliability. 

Blogs make an excellent content marketing strategy for healthcare companies, as they already have patients who are the niche audience. Such blogs are shared with not only the patients, but also their caregivers and immediate family. Blogs are a great way to exchange critical information with a patient's family members.

2. Do healthcare companies use social media to share blogs?
Most social media platforms have special tools that healthcare companies can use to share crucial information. Today, healthcare policies and practice issues are openly discussed on social media, which helps the public understand them better. Social media platforms are used for interactions with patients, their caregivers, medical students, and paramedical staff. Today, content marketing strategies for healthcare companies include using social media to distribute vital information.

3. What promotional methods do healthcare companies adopt for content marketing?
Healthcare companies focus on creating content for niche communities. They engage with patients, their families, and caregivers via social media. It is common for healthcare companies to use messaging apps, or put up digital signage, as part of their content marketing strategy for healthcare. Some healthcare companies do test influencer marketing, especially when patients need support and encouragement from celebrities. Video marketing is also an essential part of a healthcare content marketing strategy.

4. Do doctors write blogs for healthcare companies?
Many doctors have realized the value of writing informative blogs and sharing them on social media. It is easy for them to educate their patients through their blog posts, and what's more, it helps them market their skills and practice to get more patients. Blogs also give a chance to doctors to prove that they are, after all people, and can think and act like others. 

Some doctors write highly technical blogs, dealing with the finer aspects of a branch of medicine, and the target audience in such instances are students, interns, and other doctors wanting to broaden their knowledge.