Marketing
6 Creative Content Marketing Ideas for Real-Estate Professionals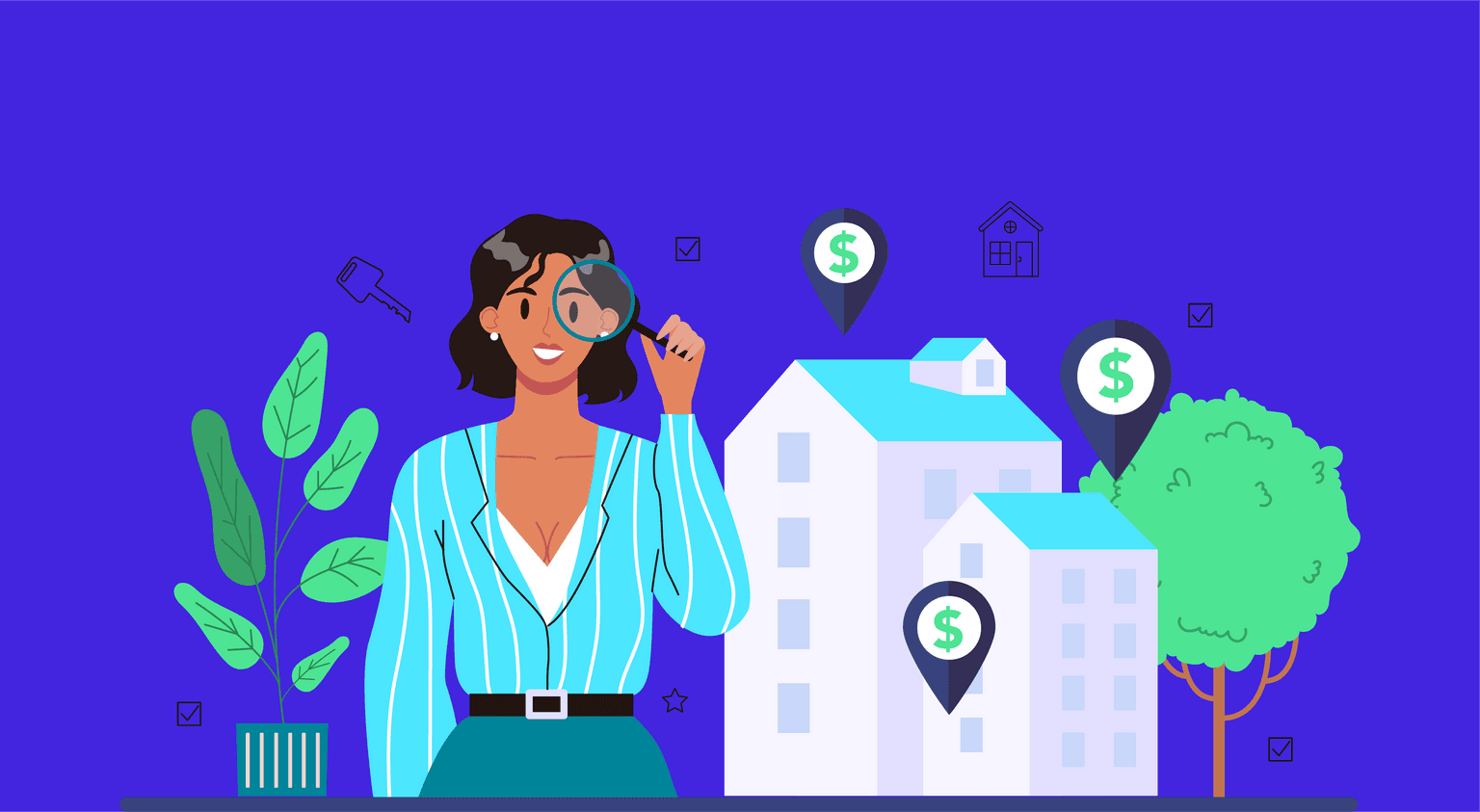 Table of Contents
The Role of Content Marketing in Real Estate
Creative Content Marketing Ideas For Real-Estate Professionals
Key Takeaways
Conclusion
FAQs
Real estate has always attracted those wishing for prosperity. As times change, the way one approaches this complex field is also bound to change. However, the demand for real estate agents remains never-ending; this is backed by a 2020 report by the National Association of Realtors (NAR). The study stated that 88% of buyers that recently purchased their homes used the services of a broker to do so. The study also sheds light on the need to attract clients before others, as it found that a vast majority of real estate buyers stuck to the first broker they interviewed.
The Role of Content Marketing in Real Estate
Most individuals aim to own their own homes. And, it is the real estate broker who bridges the gap between a potential homeowner and their dream house. Given the importance and excessive opportunities for a broker, proper marketing methods can boost business beyond the boundaries.
There are various ways to market your business, from traditional methods such as printing ads to social media platforms. A consistent and well-managed approach towards marketing your unique business will establish your credibility and reputation. This, in turn, will encourage more clientele to come to you out of all other competitors. Furthermore, it will develop a loyal clientele. Your previous clients will remember you and return to you whenever they need your services.
Once your business is on the radar of potential clients after being advertised, the chances of them approaching you significantly increase. After your clients are satisfied with your service, they shall further help it grow by recounting their experience with their friends or family, knowingly or unknowingly. Apart from this, your marketing can be a side source of income.
For instance, you can organize a paid webinar to inform prospective clientele about buying or selling real estate; this will further supplement your income.
Lastly, marketing can make a significant difference in beating your rivals in this competitive field. From photos or videos of properties to the reputation of a listing, everything can carry a lot of weight in a visually focused sphere such as real estate.
Creative Content Marketing Ideas For Real-Estate Professionals
Keeping these points in mind, one can conclude that success as a real estate agent is highly conducive to the marketing strategies used. Given are some content marketing ideas for real estate. These pointers will help you, regardless of whether you're an experienced broker or someone who is just starting.
1. Create a website
With the increasing access of services online, the first place most clients look for a real estate agent is on the Internet. Furthermore, clients also look through scores of online websites to get an idea of the market prices and services provided by different brokers. Due to this, it is imperative to create an interesting and engaging website for your services. Ideally, your website should offer a smooth user experience.
Your clients' experience on your website can determine their impression of your business and willingness to reach out. Invest in a mobile-friendly website so that clients can use it with ease on any device. You may include a regularly updated list of properties to attract prospective buyers. You can add other relevant tools to make your website more engaging and helpful for your clients, such as a mortgage calculator. Other convenient features can be an appointment booking calendar, chatbots, maps with available listings, and a list of resources. You can also include blurbs or testimonials from your past clients.
To add a personal touch, you can record a video of yourself introducing your business and include that on the homepage of your website. This will make your users feel more connected to you.
2. Build a blog
Starting a blog with SEO-optimized content can increase the chances of users coming to your website. SEO stands for search engine optimization, which increases the likelihood of your website appearing in search results. This can be greatly helpful for real estate content marketing. Various online tools such as Ahrefs or Google Analytics can help you find relevant keywords and phrases. These keywords include the words your potential clients are most likely to search for.
Furthermore, by writing articles on topics relevant to clients, you can engage with more people and build an image of a reliable broker. Make your blog engaging and add easy ways to redirect users to your main website. You should also add links to your other social media profiles to build a strong online presence. Similarly, you can leave messages and links to your website on other sites that deal with real estate so that users can learn more about your services.
Content creation for real estate is bound to entice users. In addition to written content illustrated with images, you can add infographics that summarise the real estate content ideas. This will allow your clients to read everything in a simple and engaging format.
Information regarding buying property is not the only thing you can share on a blog. Try incorporating success stories or similar content for real estate marketing. Ask your clients to talk about their experience, from forming a budget, brainstorming available resources, tax deductions, etc. Ask them to recall the complex journey of buying a property. Such personal logs, photos, and videos can help inspire other clients to set out on a journey of their own.
3. Develop email marketing campaigns
An easy way to stay in touch with prospective clients is to keep on top of their inboxes. For this, you can include an email newsletter service where you send users regular updates of your blog and properties available on your main website. The real estate content ideas can consist of images of the properties, success stories, video walkthroughs of listings, etc.
Furthermore, if you have an email list, you can get back in touch with your past clients a few months after they settle in their new homes and include a request for referrals. Most sellers and buyers who get in touch with a real estate agent rely on their friends and family testimonials to find one. You can send invites to your potential clients via email whenever you organize an event. These events can include housewarming parties, open houses, guided walkthroughs, webinars, and so on.
4. Employ virtual staging
To make available properties presentable while being cost-efficient, use virtual staging methods. Content marketing ideas for real estate need not be too complex. The simple method known as virtual staging involves graphic editing to change photos of available listings. You can get rid of clutter or unpleasant furniture to bring out the potential of your listings. Along with saving money, this method would also save your time. This would also improve the property's first impressions for your clients. A study published in 2018 stated that staged homes can sell for as much as 25% more than unstaged homes.
5. Try experiential marketing
This technique focuses on letting clients experience the products by engaging and interacting with them in the real world. As a real estate broker, you can invite clients to the properties you wish to sell by hosting a tour or an event. You can organize a workshop to help potential buyers understand the process of working with a broker to buy properties. Open house arrangements are the most popular example of experiential marketing strategies used in the real estate industry.
6. Partner with local businesses
Try to increase the appeal of a property by highlighting available local businesses. You can partner with bakeries, boutiques, interior designers, cafes, or more by inviting them to participate in open house events. You can be creative with this by allowing one specific store to set up a vendor in each unique area of a home. With this, you can bring forth the location's charm while encouraging the clients to engage with their potential neighbors.
Similarly, you can include other content ideas for real estate while you host webinars with other local businesses that have a stake in the real estate scene. Local lenders, title companies, lawyers are some relevant occupations. Together, you can set up a cost-efficient means of informing potential clients about the process of looking for and buying a house in a new location. Since such events will focus on the local situation of real estate, clients can find accurate and pertinent information. At the same time, you can use such an event to market your brand.
Not only can such events help you build a wider network, but you will come in contact with important ancillary services involving builders, appraisers, attorneys, lenders, landlords, municipal leaders, and local officials. Carrying business cards or pamphlets on such occasions will help you expand your range of activities. You can go a step beyond and use such events to further boost your business by taking photos, using hashtags, and expanding your social network. Using such events as content marketing ideas for real estate can help you add more to your blog and websites.
7. Run paid Instagram promotions.
Like most social media, Instagram allows you to engage with a vast population. It even includes a separate system for business profiles with tools that can help you understand user engagement. You can use these to promote your listings and develop a strong brand. By using a paid promotion, you can make sure that images of your listings spread far and wide.
Furthermore, you can use your experience with Instagram ads as an additional topic in real estate content marketing to talk about on your blog. The Instagram ads feature is versatile with different parameters such as target audience, budget, post type, and promotion duration. Furthermore, you can add hashtags relevant to your field to ensure that your ads find the people you want to approach.
8. Use drone photography
With the improvement in technology, it is possible to reach angles that one usually couldn't. Use drones to take impressive photos and smooth videos of a home's interior and exterior. Photos and videos can easily affect a client's impression of a property.
If your property includes impressive outdoor features such as gazebos, patios, or pools, take full advantage of the same. If you don't want to purchase a drone, you can opt for a drone service such as Sold by Air, Drone Base, or HouseLens.
Key Takeaways
● Create an engaging, informative, and user-friendly website for your business. Include content highlighting your reliability as a broker and making you easy to connect with.
● Create a regularly updated blog that portrays your knowledge as a broker. Apart from simply focusing on the content ideas for real estate you use, ensure that your social media accounts and website are highlighted.
● Develop an email marketing campaign to stay in touch with users that regularly engage with your content online.
● Use virtual staging methods to provide a good presentation of listings under you.
● Try experiential marketing methods. These involve events that allow a prospective buyer to engage with the properties you offer. These include walkthroughs, open house events, and similar content ideas for real estate experiential marketing.
● Partner with local businesses to give your clientele a more wholesome view of the neighborhood. At the same time, you can expand your network. You can do this by hosting open house events or webinars.
● Run paid Instagram ads that allow you to target the niche you are looking for. Use the best photos and videos to appeal to your selected target audience.
Conclusion
Real estate is a lucrative sector with high competition. Being able to market your services as a broker can make a huge difference in your level of success. You can use various methods to establish your brand online and offline. You can attract clients by having active social media profiles, email marketing, engaging websites, and blogs. The content marketing ideas for real estate you use will significantly affect the success of your blogs and websites. You can also organize open house events and seminars to find prospective clientele.
FAQs
1. What is real estate marketing used for?
Real estate marketing is used to build your brand as a reliable broker and attract clients
2. What are some examples of marketing strategies in real estate?
Some marketing strategies include engaging with potential clients on social media, adding high-quality photos and videos of listings, organizing events, etc.

3. How do you attract customers as a real estate agent?
Creating an up-to-date blog and website while engaging with potential buyers on social media platforms plays a huge role in attracting clients. Targeted advertisements and events will also help you connect to others.

4. How do brokers find clients?
Real estate agents and brokers find clients by marketing and developing good networks. Satisfied clients will further advertise for a broker among their friends and family, leading to a chain of prospective clientele.
5. How to build a client base in real estate?
Proper social media marketing, email marketing, and networking can help a real estate broker build a client base.

6. How do I become a successful broker?
After obtaining proper qualifications, a broker can use various marketing strategies to compete and succeed.