Marketing
Content Marketing for Small Businesses: 5 Key Benefits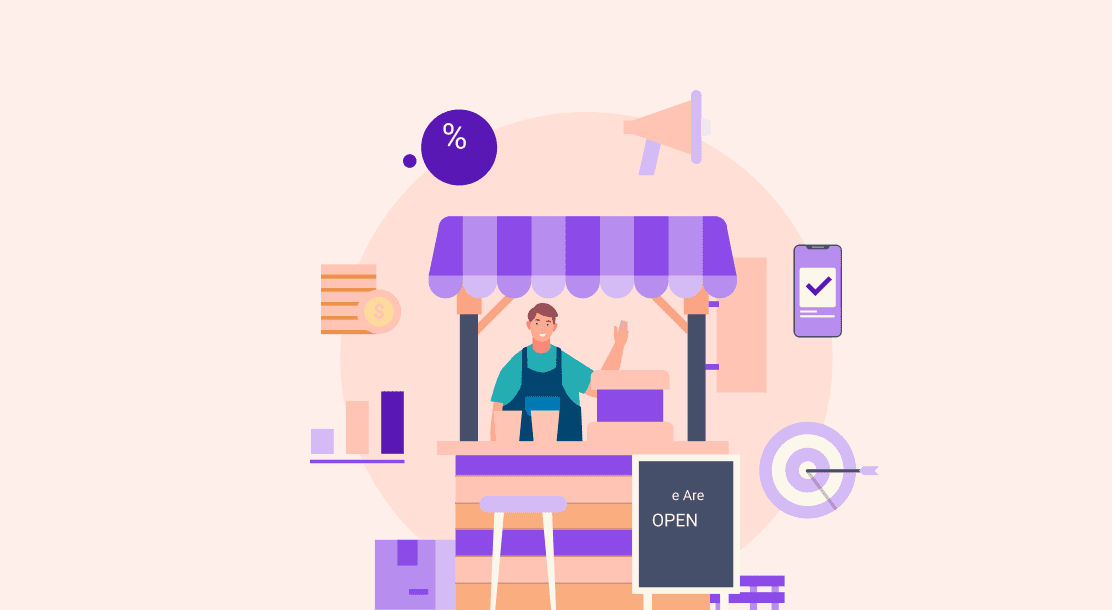 Table of Contents
Content Marketing for Small Businesses: 5 Key Benefits
Key Takeaways
Conclusion
FAQs
Are you a small business wanting to make it big and have an edge over your competitors?
If yes, you need to ask yourself where your brand stands as far as content marketing is concerned? Do you have a well-defined content marketing plan in place? If not, 2022 is the perfect time to have a content marketing strategy. In other words, you should take the decision of investing in the field of content marketing. Content marketing for small businesses is increasingly evolving. And in order to get your brand some recognition, you need to learn the ropes.

Content Marketing for Small Businesses: 5 Key Benefits
Here, we have listed seven reasons why content marketing for small businesses is crucial.
1. Higher ROI
One of the foremost benefits of having a content marketing strategy for small business is enjoying a good return on investment (ROI). The greater the ROI, the better it is for your brand to enjoy sales and devote the funds for implementing more content strategies later. In short, when it comes to content marketing for small businesses, the sky's the limit.
2. Greater visibility
Having a clearly defined content marketing plan lets your business enjoy supersonic visibility. In turn, it will help you have an elevated brand reputation, customer engagement, traffic, and customer retention too. If you enforce the content marketing plan well, you can also scale conversions. A good content plan can also deliver interaction for social campaigns, making your followers feel like a part of the community. You will start getting more organic searches too.
3. Diversity in content
You just can't continue to write content as per your wish and hope for the best. You need to create content according to your audience's preference. For example, if your readers don't seem to engage with text-heavy content, you can supplement it with videos, infographics, and images. In turn, it will speed up engagements.
A combination of blogs, articles, videos, and more, will enhance your game on social media. Your business' value is destined to rise if you craft a winning content marketing strategy. Because there is huge competition in the way content is being distributed, you need to be ready with diverse types of content to stand out.
4. Competitive edge
You should know that content marketing for small businesses is fiercely competitive. And if you don't act to the best of your ability, you will be out of the race in the blink of an eye. Most B2B marketers have an expert overseeing their content marketing strategies. You should stay on top of your game by producing content on trending topics for more engagement and traffic. The more you invest in content marketing, the more chances of gaining advantages in your niche.
It is a known fact that no matter what business you may have, you are likely to face heat from rivals. And if you want to edge past them, you need to work hard. You should be aware that content marketing is a marathon and not a casual sprint. Therefore, you should get full insights about your competition, and what they do differently. You should know about their social media plans and the content types they share. If you have quality content that's useful to your audience in many ways, you are on the right track.
5. Minimal loss potential
If you decide to invest in content marketing, it means you need to invest your time and money too. But remember, quality trumps everything. Content marketing is not solely a numbers game. You should ensure that the content you produce is high-quality. Poor content will bring you poor ratings and low-quality traffic. Your focus should only be on producing high-quality content that engages users and brings in traffic. Doing this will surely cut down your loss potential.
Any content marketing plan will work only if it adds value. As part of your content marketing strategy, you should perform different sets of activities. It includes everything from social media posting to maintaining an editorial calendar. When crafting a content marketing strategy, don't forget to personalize your messaging and optimize it for SEO.
Key Takeaways
No matter what type of business you are in, you should include content marketing in your plan. It is because investing in content marketing can help you stay on top of your game and outdo rivals.
Investment in content marketing for small business should not be considered a cost, but something that will help you drive ROI, and conveniently so.
If you want to improve your brand visibility and beat competition, content marketing for small businesses is what is needed.
Content marketing strategy for small businesses comes with a minimal loss probability, provided you create quality content that has a positive impact on the audience.
Conclusion
There is no rule that says you must invest in content marketing. But if you're not doing it, you are passing up an incredible opportunity to become a reputable voice within your industry. You could be letting go of a huge chance to grow your business' authority and ROI by not opting for content marketing for small businesses. The longer you wait, the more you are set to lose: it's up to you to decide which side you want to be on.
FAQs
1. How to create the best content marketing strategy?
You can create the best content marketing strategy by considering the following points. 
1. Set your goals. 
2. Establish your KPIs. 
3. Knowing your audience. 
4. Assess your existing content. 
5. Know about the best channels to distribute your content on.
2. What does content marketing mean?
It is the form of marketing that lets you attract, engage, and retain audiences through meaningful content.
3. What is the best content marketing strategy? 
There is no single best content marketing strategy. However, a few good practices are building attractive landing pages for target audiences, segmenting consumers, focusing on data and statistics, and leveraging social media. 

4. What are the four elements of content creation? 
The major aspects of content creation include a topic, keywords, CTA, and the message.

5. Who creates valuable content? 
Content creators are responsible for producing meaningful content.

6. Is SEO a vital part of content marketing? 
One of the essential elements of content marketing for small businesses is definitely SEO. It helps you promote your brand and pitch the content to the right audience.