Marketing
11 Blog Content Distribution Strategies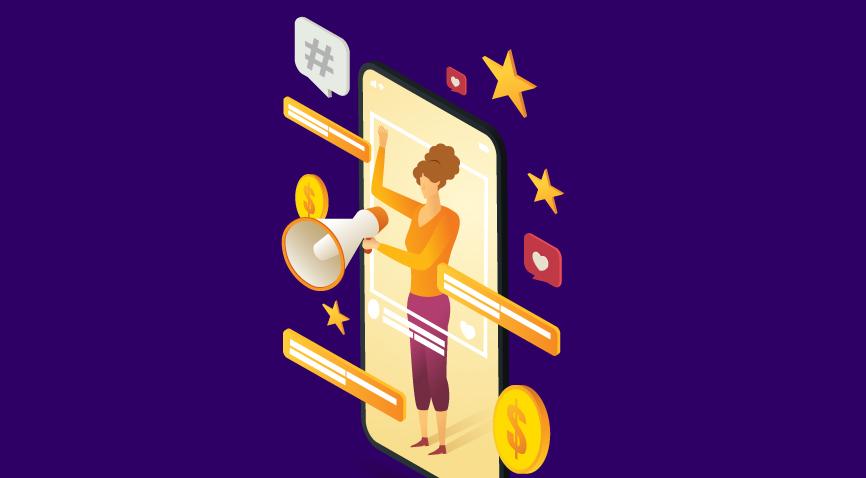 Check out eleven key content distribution strategies for blogs.
Table of Contents
Importance of Blog Promotion
Creating a Blog Content Distribution Strategy Framework
11 Blog Content Distribution Strategies
It takes a lot to create a good blog. You begin by studying the target market and then invest your time and effort in the ideation process. Next, you create an outline for the blog. You then use your creative juices to write the body of the content. Finally, you edit it and re-edit it until the final draft is ready.
After so much hard work, it's only natural for you to expect your efforts to pay off. Sadly,
things don't work that way. Creating a great blog and pressing the publish button doesn't guarantee success. You need a proper content distribution strategy for a blog to be successful.
If you don't have a good content distribution plan for your blog, it's better not to go live. Things will simply fall apart during execution.
But is there a way to avoid this? Read on and find out what you can do to ensure your blog is successful in the long run.
Importance of Blog Promotion
Content marketing allows businesses to prepare and plan for affordable and reliable sources of traffic and leads. If you can create one blog post that attracts consistent organic traffic, it will continue to bring leads to a product hyperlinked in the body of the content for years after you press the "Publish" button.
Your content will attract leads and offer you an opportunity to educate your prospects and build awareness for your company. Also, the reliable flow of traffic and leads generated by your evergreen content will give you the freedom and courage to experiment and generate revenue using other marketing tactics, such as social media advertising. Hence, blog promotion is a huge part of the blogging game.
Content creators are always looking for the most straightforward blog content distribution strategies. However, it's not the "simplest" but the "most effective" ones that should matter to you. Interestingly, you can use numerous effective strategies. And the simplest of them is one backed by excellent planning.
A well-thought-out content marketing distribution strategy can ensure readers find and consume your content. With such a strategy, you can promote your content, increase its exposure, and drive a larger audience to your site.
Creating a Blog Content Distribution Strategy Framework
1. Define the goal
What's the purpose of your content marketing plan? Why are you writing your blog, and how do you plan to market it? Knowing your goals will help you determine the best content marketing distribution strategy for your blog.
2. Understand your target audience
It is essential to identify the target audience for your blog to develop a winning plan.
This is particularly important for people who are just starting. You can create more valuable and relevant content for your target audience by knowing their preferences.
3. Review your blog and content marketing strategies
Run a blog audit and identify your best- and worst-performing posts. This will help you determine what resonates with your audience, pinpoint loopholes in areas like topic selection, and brainstorm new content ideas.
Also, review your content marketing efforts over the past year. Find out what you can do differently in the coming year for success and set goals accordingly.
4. Select a content management system
It is as important to manage your content as it is to create it. And for proper content management, tracking, and analytics, you need a sound content management system or CMS.
5. Create impressive blog ideas
Generate blog ideas that you think will appeal to your audience and are consistent with your business goals. Begin by writing down as many ideas and thoughts as possible. Later, you can narrow down the list and finalize the topic.
6. Publish the post and manage it
Your marketing plan should include more than just the type of content you create. It should also talk about how to manage the content. Create an editorial calendar, and you'll be able to publish diverse blog posts without being repetitive. Also, create a social media content calendar to promote and manage your content across your chosen platforms on time.
11 Blog Content Distribution Strategies
1. Use it as content for your emailers.
Creating an email list is one of the best things you can do if you want a better blog and brand promotion. Email is a highly effective communication channel and can help you reach the most significant chunk of your audience.
Remember, your email subscribers are the people who have signed up to hear from your company; they are ready and willing to click and open whatever you send.
2. Convert your blog content into infographics and videos
Social media allows you to share your posts with a broader audience. Regular posting on popular social networks is the easiest way to put your blog in front of thousands of users. These users will then share the content with thousands of other users.
And that is why when you post your content multiple times to different networks, the number of people who share it increases exponentially. Ensure you share your link in your post or your bio so people go back to the original blog post.
3. Think beyond guest posting
Many content creators are moving away from guest posting and focusing on syndication. All you need is to pitch your most popular content to other bloggers. You will be able to republish your content to a new audience once they give their consent.
This is a great way to get your content in front of a fresher audience. It is also beneficial for your partner blogs to get quick content to publish. The best part for you? You don't need to spend hours creating guest posts that will only be published once.
4. Publish actively
A blog requires content, but it also requires a schedule. After all, your readers would want to know when they can expect your next blog post and what they can expect of you in terms of ideas, values, and quality.
The best way to please readers is to post regularly. This will make them want to visit your blog frequently. Also, keep your audience informed about your plans and any changes.
5. Capitalize on the popularity of an influencer
This strategy is for those who want to promote a blog post without much effort. So, the trick is to mention an influencer in your post and then let them know that you have mentioned them.
Trust us, quoting people in your posts is one of the fastest ways to attract their attention. You can take excerpts from an interview or article and cite the source. Chances are, they will promote your content without hesitation. Create valuable content to increase the likelihood that your targeted influencer will share it with their followers.
6. Promote your post to your communities
Content communities are extremely popular these days. However, when using a content community for blog posting, don't just focus on self-promotion. Actively comment on and vote for other stories, share other articles, and work towards the community's growth.
By neglecting others' work, you might end up being the only one sharing your content in the community. The best way to give back to your community is to spend time with it. Also, keep in mind that you don't have to share every blog post you write. Share only your best stuff or blog posts most relevant to the community.
7. Join a mentor/peer group
You can join a group of people with similar interests and marketing goals. If you are a content writer, join a group of content creators. Whenever you post a new piece, you can get into conversations with your group members and ask for feedback. Such groups can help you excel at your job and be a source of valuable resources to learn from.
8. Allow readers to share your content easily.
The people who read your content are among the best promotion channels for your content.
Add social media buttons at strategic places on your site to make it easy for readers and your friends to share your story.
9. The best places to focus your efforts are those that deliver the best results
Identify your most efficient distribution channels, and then focus on those for better reach. For instance, if your content concerns older people, research and determine which
distribution channels would most benefit.
Although social media is an excellent platform for content marketing, you might want to consider publishing your content only on those networks that senior people frequently access.
Also, you can do some online research and find out which posts by other authors are being discussed or shared the most. Use them as inspiration while brainstorming topics. Writing a post along similar lines would benefit you but try to give it your unique perspective.
10. Paid campaigns
You can also spend money on search engines or social media advertising. So, if you want to know how to promote a blog post for free, this tip isn't for you. It's also not for businesses with a tight marketing budget.
Now, the question is: Why do brands need paid ads when there are so many other ways to promote content without spending money? Well, paid ads promise a stronger brand presence and a wider audience.
These ads are targeted at customers who are searching for similar products or services to the advertised brand. This ensures that a more significant number of potential customers see and choose the brand in the campaign.
And does this investment pay off? Yes, to a considerable extent.
11. Repurpose your content
Repurposing helps you get the most out of your existing content. Content distribution is often about getting your new content out there. So, in a way, it undermines the immense potential that your current content has. By repurposing your old blogs, you ensure they can benefit as many readers as possible before becoming obsolete.
In Summary
On the face of it, blogging might look like a process that concerns writing and publishing content. Although overly simplified, there is nothing wrong with this assumption except that it excludes the aspect of promotion. Remember, having a blog content distribution strategy is as important as creating and posting content.
It's never enough to create high-quality, valuable content for your blog. Internet users aren't going to hunt you down just to consume your content. You need proper blog promotion strategies to come to focus. Good content distribution strategies drive traffic to your content and help you engage existing audiences, get backlinks, trigger social sharing, and ensure opt-ins and sign-ups for your newsletter.
A carefully devised content distribution plan is a must for you if you want your work to be widely seen, consumed, and shared.
Key Takeaways
With a proper content distribution strategy, you can generate a steady source of traffic and leads.
The simplest content distribution strategy is one that's backed by excellent planning.
Today's content marketing strategies emphasize content quality.
Creating a content distribution strategy involves defining the goals, understanding the target audience, reviewing the content and the marketing strategies, and the like.
Some of the best content distribution strategies include sending your content to your email subscribers, sharing posts on social media multiple times, doing more than guest posting, sharing content actively, etc.
FAQs
1. What is a content distribution strategy?
A content distribution strategy is a plan that an organization creates to guide its marketing efforts. It can be used to promote ebooks, blog posts, and other content assets.

2. How to build a content distribution strategy?
Your blog posts serve specific purposes, like connecting you to the most relevant audience and
answering your prospective customers' questions, and helping them learn about your product or service. To build an effective content distribution strategy, you must keep the intended purpose of your blog in mind. A good content distribution strategy begins with defining your goal and ends with publishing and managing your content.

3. What is the difference between content strategy and content marketing?
Content strategy is the research and thought that go into creating a content marketing campaign.
So, essentially they are interconnected. Your content marketing campaign can only be implemented after you have created a strategy for it.

4. What is a good content strategy?
A good content strategy considers certain KPIs and works towards achieving them. It's a roadmap that outlines the steps needed to achieve this goal.

5. What is a content strategy framework?
It's a plan of action that outlines how you will create your content, with what purpose you will create it, who it will be for, and how it will assist the buying process.