Marketing
6 Lessons To Learn From Buzzfeed's Content Marketing Strategy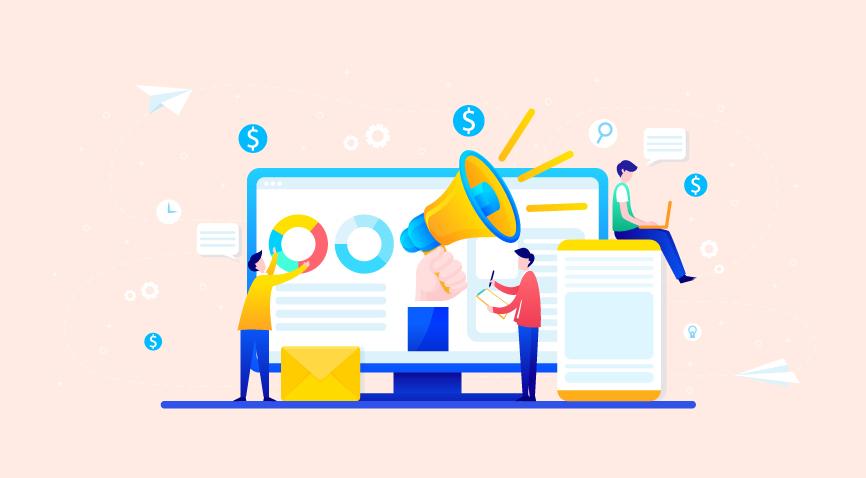 Table Of Contents
Introduction
6 Lessons To Learn From Buzzfeed's Content Marketing Strategy
Key Takeaways
Conclusion
FAQs
BuzzFeed is a major independent digital media and technology firm that provides news and entertainment to a worldwide audience. Buzzfeed's content marketing strategy stands apart and delivers in a big way. BuzzFeed publishes breaking news, original video, and content that people want to share on the internet. It caters to the world's most diverse, internet-savvy, and socially active youth.
BuzzFeed Inc. is the defining media firm for the social age since it is home to the finest of the internet. Its mix of witty lists, celebrity gossip, photo stories, and breaking news has sparked a surge in interest in fresh content to share with friends.
6 Content Marketing Lessons to learn from BuzzFeed
1. Consistently publish
The most important lesson that businesses can learn from giants like BuzzFeed is the importance of continuity. Because they know new fascinating material will be available every day, viewers come to the Buzzfeed site on a regular basis. It necessitates a tremendous lot of effort and a lot of resources to make it work.
So, if you want to start your own publishing empire, the first step is to establish consistency with what you already have. Estimate how many pieces of content you'll be able to produce every week and stick to it. You should have adequate material for at least two weeks ahead of time. It will provide more time and space for your team to be creative. Create a routine with what you have and, after it's perfected, build it up by adding additional individuals.
2. Select the correct tone
One of the reasons for BuzzFeed's online success is that they communicate with people in a conversational and informal manner. Many organizations communicate to their customers in business jargon or in a marketing tone, yet they are more likely to connect with them if they speak to them in their own language when they would be more likely to connect with them if they spoke to them as genuine people or friends.
BuzzFeed's tone is lighthearted, easygoing, and engaging. They appear to be that fascinating and intriguing buddy. You can develop more natural and engaging content as a company. Try to address your audience as though they are in the same room as you and someone you are familiar with. You'll be on the correct track and your audience will be more engaged.
3. Focus on a certain niche
Become an expert in a specific field. Companies should identify a specialty within their sector and line of business and begin creating content on a regular basis. If your website has a high domain authority, it will attract more content authors who wish to "guest post" on it. A corporation can declare itself an expert if it receives more views, comments, subscribers, and hyperlinks from other websites.
4. Make user-generated content a part of your strategy
User-generated content (UGC), is a requirement for a successful content marketing strategy. The success of BuzzFeed is due to the sheer volume of content they produce, most of it is user-generated or inspired by current content and trends.
Companies should use UGC to scale in order to keep up with the massive amount of material required to reach critical mass. Companies may get a variety of community-driven material through their own networks, social media, and just listening to enthusiastic consumers who are already engaged with them. Not only does this alleviate the content problem, but it also assures that the material is relevant and genuine.
5. Make use of social media
We all know how important social media sites like Facebook and Twitter are for the success of an organization but BuzzFeed demonstrates the importance of providing the correct content at the appropriate moment. You can make your content go viral to audiences all over the world and develop your brand into an internationally renowned property if you use a well-thought-out content marketing strategy.
6. Carefully choose headlines
It's all about the headlines. It's critical to develop headlines that appeal to a broad audience and entice readers to click to learn more! Also, make sure the information is useful enough that individuals that click will be pleased they did and will want to share it with others so that it captures the attention of even more people!
Key Takeaways
In order to learn how to market content, we need only look at Buzzfeed and its strategy, which is to:
Consistently publish
Select the correct tone
Select a certain niche
Use UGC's
Use social media
Choose headlines correctly
Conclusion
In conclusion, we have a bonus BuzzFeed content strategy that you can use!
The BuzzFeed Community is a platform where anybody (even you) can make their own viral content, answer trivia quizzes, pin the homage to their favorite pop artist, or other entertaining and original content that reflects their personality. The greatest thing about BuzzFeed is that if the editors think your article is original and entertaining, you might possibly reach hundreds of thousands of BuzzFeed readers.
The bad news is that the BuzzFeed community is all about community, therefore any postings seeking to promote a company, brand, or product will be removed. You can still post your content in your own BuzzFeed community space, mentioning your business or product in a very discreet way.
Here are a couple of our recommendations for a successful content marketing strategy on BuzzFeed:
Create a personal, not a branded, BuzzFeed community account.
Embed 1 (maximum of 2) relevant social media posts from your Tumblr, Twitter, Facebook, Imgur, or Flickr accounts.
Make sure these postings get a lot of attention, with at least a few hundred likes, comments, or retweets. Editors at BuzzFeed like to integrate content that has already gone viral in some way.
FAQs
1. What are the four successful content elements?
1. A topic that deals with the problems that customers face.
2. Discover keywords to aid in the discovery of your content.
3. A clear call to action and a clear understanding of the user's aim
4. A message that may be shared in a variety of ways
2. What does BuzzFeed do?
BuzzFeed, a news and entertainment startup, has built a media empire based on income from sponsored articles. In favor of sponsored posts, stories presented on behalf of brand publishers, the website refuses to employ banner or display advertising. BuzzFeed was a pioneer of native advertising, in its own right.
3. What are the most effective marketing strategies?
1. Influencer marketing for SEO
2. Public relations and affiliate marketing
3. Marketing via email
4. Marketing on social media
4. What is BuzzFeed's target demographic?

In the United States, one in every two internet users, aged 18 to 34, engages with BuzzFeed on a monthly basis. This emphasizes the company's prominence as a go-to content source for millennials. With continuous expansion, BuzzFeed wanted to prove that its appeal extends well beyond this critical demographic.

5. What makes BuzzFeed so popular?
BuzzFeed has evolved tremendously, from a quiz-oriented site to one that increasingly covers serious news items. BuzzFeed has a well-defined audience and understands what material they want to experience. There is something for everyone because the organization is constantly evolving content marketing strategy and providing a plethora of content for its niche and general audience.