Branding
7 Signs You Need A Brand Redesign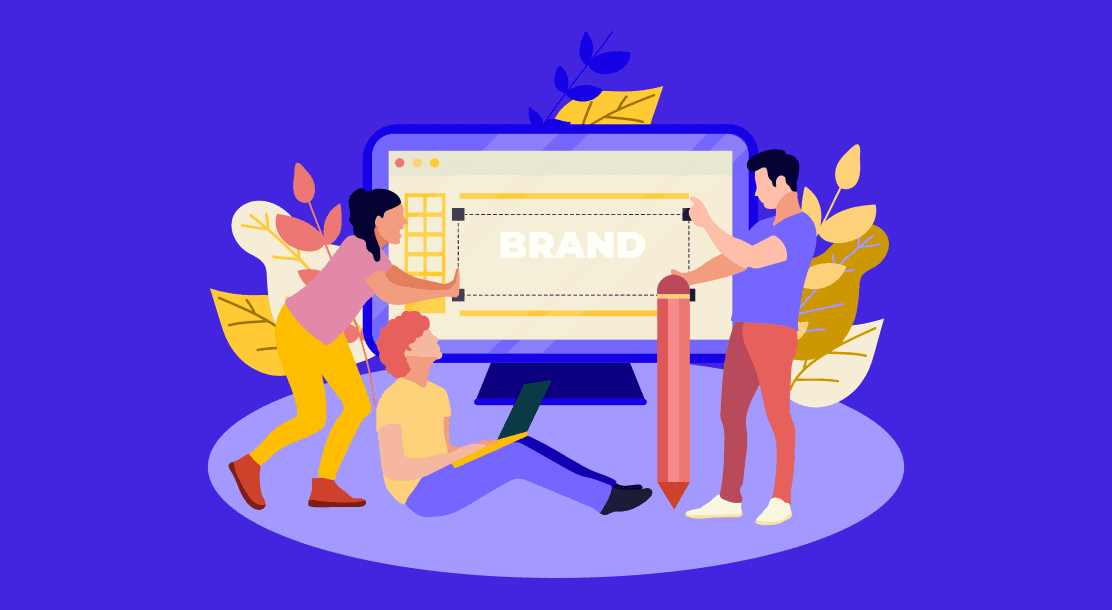 Table of Contents
What is Brand Identity?
What is Brand Identity Redesign?
7 Signs Your Brand Needs to Redesign
Key Takeaways
FAQs
The onset of digital marketing has brought with it stiff competition for companies to up their game when it comes to their brand identities. While brand design follows a fairly standard set of rules, brand redesign is what takes it to the next level.
Since most businesses have a fairly substantial online presence, website and logo designs need to be curated in a way that appeals to customers and stays true to the brand identity at the same time.
A brand logo or a website has to be designed keeping the online platform in mind and what it demands in terms of technicalities. And since everything changes so quickly in the cyber world, brand identity redesign also needs to keep up if it has to stay in the game.
This article delves into unfolding what brand redesign might entail and how you can identify the need for it in the first place.
What is Brand Identity?
The visible elements of a brand like colors, design, and logo that you can readily identify with, are what constitutes a brand identity. It differs slightly from what is known as brand image. The former is what summarises the efforts put behind building a brand, such as –
Logo design
Color choice
Naming the brand
Messaging
Brand image, on the other hand, is the outcome of creating this brand identity. It's how consumers perceive the brand. Brand identity and image, in this sense, are both intangible but highly valuable company assets that define their success.
Nike, for example, has one of the most popular brand logos, as you can see in the image below. It ranked 18 in Forbes' list of Most Valuable Brands in 2018.
What is Brand Identity Redesign?
If you have a brand design that's over 10 years old, you may consider upgrading the same by rearranging some elements of the existing design. How to redesign a brand may mean tweaking the logo a bit or completely overhauling your website. But be sure to create consistent visual identity systems if you are even considering a brand redesign. This will help you keep the core values and message intact.
Uber's Logo Evolution 2010 to 2018 | Source
The visual character or appeal of your brand is key to its success. It builds your first impression, which finally builds your brand image. A few things to keep in mind for brand redesign are,
Color palette
Logo
Images/graphics
Typography
Messaging
7 Signs Your Brand Needs to Redesign
The next big question is why you should consider a brand redesign? There are a few good reasons why you should look at brand identity redesign, of which the following may be most relevant.
1. Low conversion rates
If you're promoting your brand through a website, then you need to consider conversions from traffic. If it's not reaching the desired level then it's time for a brand redesign. Double-check your CTAs (Call to Action) to see if they can drive visitors to relevant links and convert them into customers. Also, look at the landing pages to see whether they uphold the brand messaging clearly. They should be easy to navigate and facilitate traffic from one page to another, thereby enhancing curiosity in visitors.
2. Outdated designs.
This one is straightforward. Tastes and trends in color choices, patterns, and other elements of design are changing by the day. And if you are unable to keep up and analyze what's best for your brand then it might spell doom for your brand identity. A brand redesign is more about understanding the latest consumer trends than making cool logos.
A fundamental principle of logo design is that it should be made simple yet appealing. From a digital standpoint, complex logos full of images or colors are more likely to be incompatible with screen sizes, resolutions, etc. This, in turn, will hamper your brand image.
4. Low or no customer engagement
Ask yourself- "Are consumers really doing what you want them to do through your brand design?" If the answer is no, then it is time for a brand redesign. This means, if visitors are not leaving comments or leaving a landing page without clicking on relevant links, consider it an indication that you need to redesign.
5. Falling behind competitors
If you feel that your competitors have better logos or website designs than your brand, it's likely your customers think the same. Logos or online presence are amongst the first things people notice about a brand. If your logo is not doing the trick while driving away traffic to your competitors, then it's time for a brand redesign.
6. Incorrect brand messaging
Since you cannot really speak for your brand, your brand identity is supposed to do the job for you. But if you have a design that has repulsive content or low-quality images or colors that don't go with the brand at all, you are doing more harm than good to your brand identity. Brand messaging is all of these things.
7. Customer reviews
Feedback from customers is a great way to identify what you can improve with brand imaging. It's a key indicator of whether you need a brand redesign. If your customers are telling you that you should go for a makeover, then just go for it.
Key Takeaways
Here is a summary of all that you need to know about a brand redesign.
A brand redesign can elevate your brand image.
A brand logo or a website has to be designed keeping in mind the online platform and what it demands in terms of technicalities.
The visible elements of a brand that you can readily identify with, like colors, design, and logo, are what constitutes a brand identity.
Brand identity constitutes logo design, color choice, naming the brand, messaging.
A few things to keep in mind for brand redesign are color palette, logo, images/graphics, typography, and messaging.
Low conversion rates, outdated designs, complicated logos, no customer engagement, incorrect brand messaging, falling out of competition, and customer feedback are some indicators that you need a brand identity redesign.
You may feel that your brand is performing well during a certain period. But, when you start analyzing the data, a lot of companies have realized that at times, brand redesign is all it takes to increase sales and retain customers.
FAQs
1. How is rebranding different from redesigning?
Rebranding means completely overhauling or changing the existing brand elements like a logo. Brand redesign, on the other hand, is making minor changes to the existing brand identity.
2. What is a website redesign?
A website redesign is when you modify or completely change the design of the landing pages of your website.
3. Why is brand identity important?
Brand identity is important because it helps to build brand image.
4. How to create an effective brand identity?
An effective brand identity is created by keeping things simple in the form of logos and website designs.
5. What is a logo redesign?
A logo redesign is when you tweak certain elements of your brand logo like color or caption.