Content
Top Books on Writing That Will Inspire Your Creative Process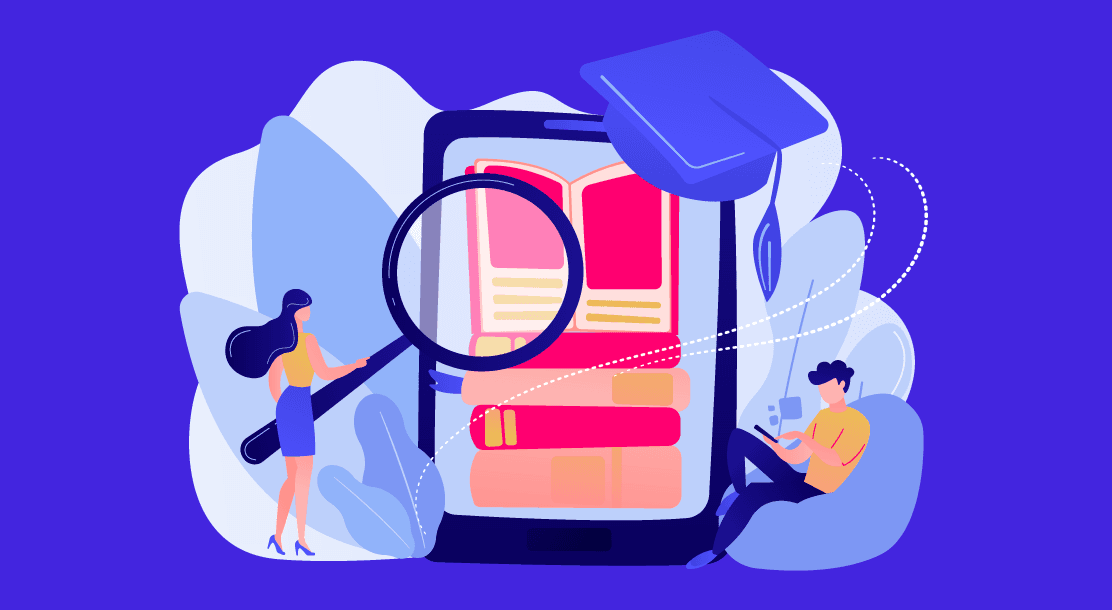 Becoming a writer requires effort, and different sources too. In this blog, we bring you 15 books on writing to brush up on your skills.
Whether you're a novelist or a literary writer, writing and its intricacies can take a toll on anyone who isn't skilled at inspiring their creative process. If it comes naturally, this inspiration has its own set of constraints.
Some external spur is needed, and what is better than inspirational books on writing? Scroll down to discover the top books on writing from some great writers that every writer, beginner or established, should read.
13 Top Books on Writing
Below is the list of some amazing books you can read to improve your craft of writing, help with your writer's block, and help with your overall creative process.
1. 2K to 10K by Rachel Aaron
For budding writers failing to keep track of time while writing, this book (also available as an audiobook) comes as a pool of resources. Productive writing is the main tenet on which Aaron lays the groundwork for this book. As the title states, pushing yourself from a threshold of writing 2,000 words a day to writing five times more is what is discussed in the book.
2. Structuring Your Novel by K. M. Weiland
In this book, Weiland unravels different methods to build a central plot, the uniqueness and origins of key characters, and the story's environment before setting out on newer details. Weiland provides dozens of topics for every phase of the sketching and writing exercise via the chapters. Her character-related inquiries and the section on personality assessments of each character are quite useful.
3. On Writing Well by William Zinsser
The Berkeley Well-Being Institute holds that the practice of recurrent, useless pondering is referred to as negative thinking, or as we like to call it, overthinking.
This thought process applies to writers and authors from every field, as William Zinsser tells us in On Writing Well. Word limits, knowing your target reader's base, and accordingly minimizing congestion are just a few of the many paradigms covered in the multi-disciplinary writing approach of Zinser.
4. Story by Robert McKee
McKee is a globally famed screenwriter. Theatre-writing, drama, and fiction are some of the specificities of writing the author is a master of. These themes are what he covers in this book.
McKee elaborates on the fundamentals of scripting in Story, giving learners a fine, thorough, and holistic overview of the discipline of screenplay writing.
5. How to Write Non-Fiction by Joanna Penn
In nonfiction research, it's critical to recognize your expertise and have the required resources to get started. Penn's book, a guide on writing nonfiction while maintaining creativity, will come to your aid if you don't have either. It's ideal for novices because it's organized around every area, from writer psychology to commercialization.
6. Take Off Your Pants! by Libbie Hawker
The title might be kind of misleading, but hold that thought! In this work, Libbie Hawker emphasizes the importance of outlining a novel. Hawker's nonlinear storytelling covers the storyline and the associated parameters, vis-a-vis the protagonists, motifs, and rhythm, rendering everything just optimal for all kinds of writers.
7. Writing Fiction by Janet Burroway
Contrary to most presumptions, fiction writing isn't all creative liberty and no rule-bondedness. Janet Burroway, a fantasy writer, explores the fundamentals of narrative, perspectives, context, organization, and the "exhibiting vs. saying" debate.
As a supplement, it also includes passages and statements by renowned novelists about the learnings that they accumulated based on their creative experiences.
8. The Writer's Process by Anne Janzer
The "flight-or-fight" buffering strategy is used by most people we encounter (including experts). This is true for both novice and experienced authors.
Janzer's work identifies obstacles such as mental fatigue, writer's block, and a lack of imagination to write and addresses them with relevant reasons and answers from cognitive-behavioral standpoints.
9. Letters to a Young Poet by Rainer Maria Rilke
If you consider yourself a dark academia enthusiast, this book is your go-to. This compilation of the author's letters to a budding poetry composer during the beginning of the 1920s is emotional and motivational. The writer explores a creator's interaction with the external reality and their inner source of inspiration in a wonderfully crafted, lyrical exchange.
10. Zen in the Art of Writing by Ray Bradbury
Avoiding working, as per Ray, is to give up, which is harmful to artistic thinking. Bradbury's ponderings on his experience reveal the satisfaction he's encountered through literary compositions. He also offers advice on finding your prose inspirations with a distinctive style in this volume.
11. The Elements of Style by William Strunk Jr.
This writing handbook offers several elements of style for crafting literature and does not take much time to read either. Encompassing the principles of a phrase and frequent faults in phraseology, it's one of those inspiring books on writing that can be put in for quick references.
12. HBR Guide to Better Business Writing by Bryan A. Garner
This book by Harvard Business Review emphasizes fundamental abilities in management contexts, from punctuation fundamentals to using the appropriate style while contacting a coworker or prospect. It is a must-read for entrepreneurs.
13. The Art of Memoir by Mary Karr
Karr's nonfiction work is an instruction guide for people on penning their recollections and autobiographies.
While explaining different challenges, she frequently recalls her own adventures and textuality. The book also contains anecdotes from other writers.
Conclusion
The books you would add to your list should have a perceptually quantifiable and qualitative value. Your niche would be another factor that will determine what books would suit and enhance your skills. Your pick should pique your interest.
Until your resources do not intrigue you and make you want to skip that extra one hour of sleep, they cannot hone your craft of writing. Books on writing should inspire you.
Choosing books on writing is synonymous with choosing your customized learning pattern. This is another edge you get with picking up good reads that can equally inspire and push you to create art. Opening up to new sources of learning can offer you a multifold rise in the field of writing. We hope this list of books aids your journey of writing, no matter what stage you are at.
FAQs
1. How do we maintain a reading habit?
Create a schedule for yourself, wake up early, and learn at your own pace. You don't have to wrap up every book in a week. Just be consistent, even if it is reading 5 pages per day.
2. Why is brevity necessary in writing?
By employing brevity, data can be accessed and reproduced quickly, allowing enough time to be spent on more critical things. David Galef's Brevity can aid you in this journey if you struggle with verbosity.
3. Is reading all of these books important?
No. It all boils down to your niche/writing genre and the skills you want to be equipped with. Based on these two parameters, you can choose a handful of books.
4. Should I read books on nonfiction writing if my niche is fiction writing?
Learning has its own set of challenges, but no limitations. Even though your central focus can be fiction guides, there's no harm in trying its sibling genre to acquire more ideas and inspiration.