Content
8 Best Travel Blogs to Check Out Now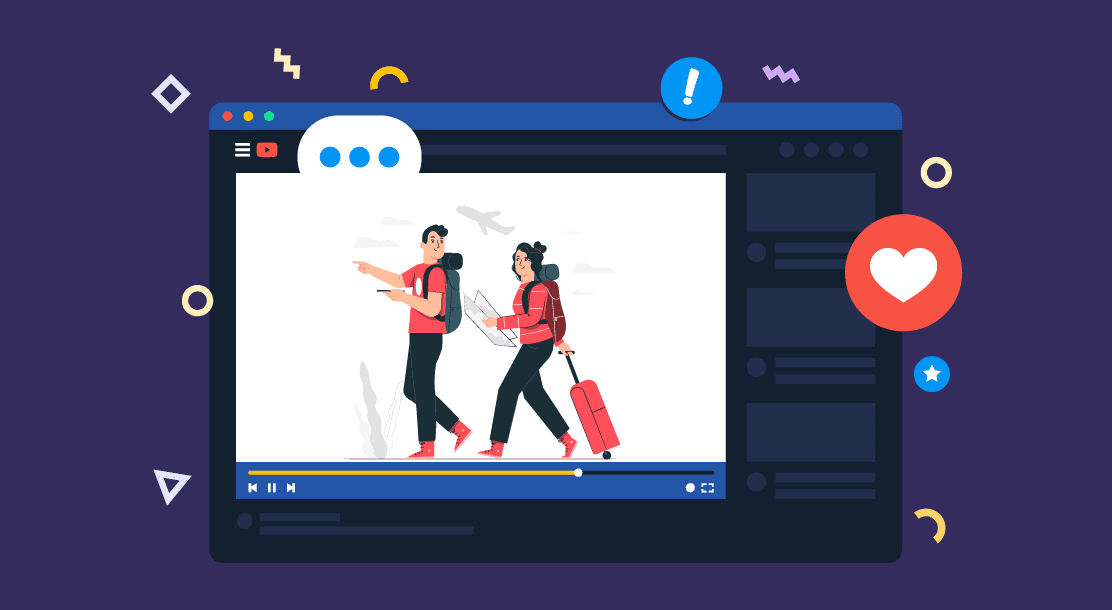 Table of Contents
What Is a Travel Blog?
8 Top Travel Blogs to Inspire You
Key Takeaways
Conclusion
FAQs
Have you been bitten hard by the travel bug? We don't blame you. Every once in a while, you may want to switch off all your digital devices and head out on an adventure. But have you ever considered making a career out of it? In this blog, we bring you a list of the best travel blogs that will inspire you to pack your bags and explore the world.
What Is a Travel Blog?
Have you ever sat in front of a view, took out a pen and journal, and just started to write away? Fresh experiences make fresh stories. Travel blogging is a similar exercise, except, instead of a personal diary or journal, you record your thoughts, opinions, and experiences on a blog.
Why start a travel blog? Well, it's not just about the money you can make. You get to be the guiding light for like-minded people, who place their first footsteps into a new place.
Top 8 Travel Blogs to Inspire You
The perks of travel blogging are plenty. By choosing this path, you can enrich your life with a multitude of experiences. Plus, travel blogging can start with small perks, such as a free coffee for a shoutout on social media, and can quickly grow into a full-time adventure, wherein hotel stays are fully paid for. If you're ready for that journey, check these top travel blogs, courtesy of those who've challenged many odds to get where they currently are.
There's no easy way to say this: traveling costs money. After an expensive-yet-enriching three-month holiday in Dublin, Ryan decided that travelling was his calling. He went back to his job, worked hard to save for two years and hit the road again. Cut to today, Ryan is a successful blogger, travel organizer, and passionate adventurer. If you're not afraid of dreaming big, there's no doubt that this is one of the top travel blogs you should follow.
Berlin girl Sabrina, or Sab, as she likes to be called, is a true inspiration. She is best described by her tagline, "Go find yourself." Her travelogues are pure, unadulterated experiences—from the streets of Manila to the most luxurious hotels in Bangkok, every place she steps into is her new home. Her bane? Grammar! Given that English is not her mother tongue, she struggles with writing in the language. Nevertheless, she types away and expresses herself with utmost confidence.
UK travel blogger Jayne Gorman started off the same way as every epic story does— quitting her cushy job to gather miles around the globe. After 11 years of traveling, she now combines her passion for interior design and traveling to tell stories from around the globe. Ever since she's had a child, Jayne has started providing helpful information on slow, child-friendly travel too.
Speaking of combining passions, Shivya Nath does it brilliantly by bringing together travel and sustainability. Her style of travel is slow, responsible, and offbeat, giving back to every land she visits. Touted as one of the top bloggers of India, Shivya's style of writing can be described as soulful. She has been a part of many sustainable tourism initiatives, one of which is Voices of Rural India. Founded by Shivya herself, the project seeks to impart digital storytelling skills to rural communities.
Born and raised in the Philippines, Trisha developed a penchant for travel when she went to Italy for her studies. Ever since, she's been on the road, soaking into cultures from around the globe. Trisha likes to travel the slow and steady way, and her stories are often about mingling with local cultures. Her travelogue features all the wonderful people she meets from around the world.
If you want to know what it's like to backpack around the world as an Indian, Karthik Reddy says it like it is. His blog spans a diverse range of topics: from romantic cruises to tips for managing budget while traveling. He also provides essential information about visas, along with travel guides and generic tourist information.
Small town girl Amanda Williams doesn't find herself identifying with the "digital nomad" tag that most travelers seem to use in their social media bios. Instead, she prefers to have a home to come to every now and then. If you're looking to find ways to fit more travel into your existing lifestyle, Amanda Williams has been there and done that.
If backpacking isn't your thing, Jetset Christina has you covered on all the juicy info about luxury travel. From honeymooning guides to swimwear picks of the season, Christina narrates enthralling tales that will immediately awaken the travel bug within you.
Key Takeaways
Whether traveling is all you want to do or just something you want to do more of, there's a way to get there.
Travel blogging can be a great side-gig or full-time job, as long as you're willing to put in the hours and the miles.
Sustainable traveling is the need of the hour.
If you want to learn how to do blogging right, follow the most popular travel blogs in your niche.
The best travel blogs are the ones that tell genuine, unique stories.
While this list of travel blogs is, by no means, complete, it gives you an idea of the different avenues available in travel blogging.
Conclusion
If you've been waiting to get out of your comfort zone, this blog might just be the push you need. In addition to the above list of the best travel blogs, check out this compilation of blogging resources we've put together for you, and get started on your travel blogging journey!
FAQs
1. What are the best travel blogs?
Given that there are so many brilliant travel bloggers in the scene, it's hard to pick one. The key is to find your niche in traveling.
2. Do travel bloggers make money?
Yes, most travel bloggers do make money. You are likely to start small with sponsored content. However, as you grow a sustainable following, you'll get paid larger sums for your travel.
3. How do I make my travel blog interesting?
The key to a good travel blog is to find a good balance between sponsored content and genuinely intriguing stories.
4. How do you become a travel influencer?
Having your own travel blog with consistent storytelling and active social media accounts are the two initial steps in your travel influencer journey. It helps if you're good at photography too.
5. How can I become a successful travel blogger?
Investing some time in learning how to write good content can help you advance your travel blogging journey
5. What is the salary of a travel blogger?
The income of a travel blogger can vary with seasons. It also differs from person to person. It's important to plan your finances well if you want to pursue travel blogging.