Content
8 of the Best Blogs To Follow: The Business Edition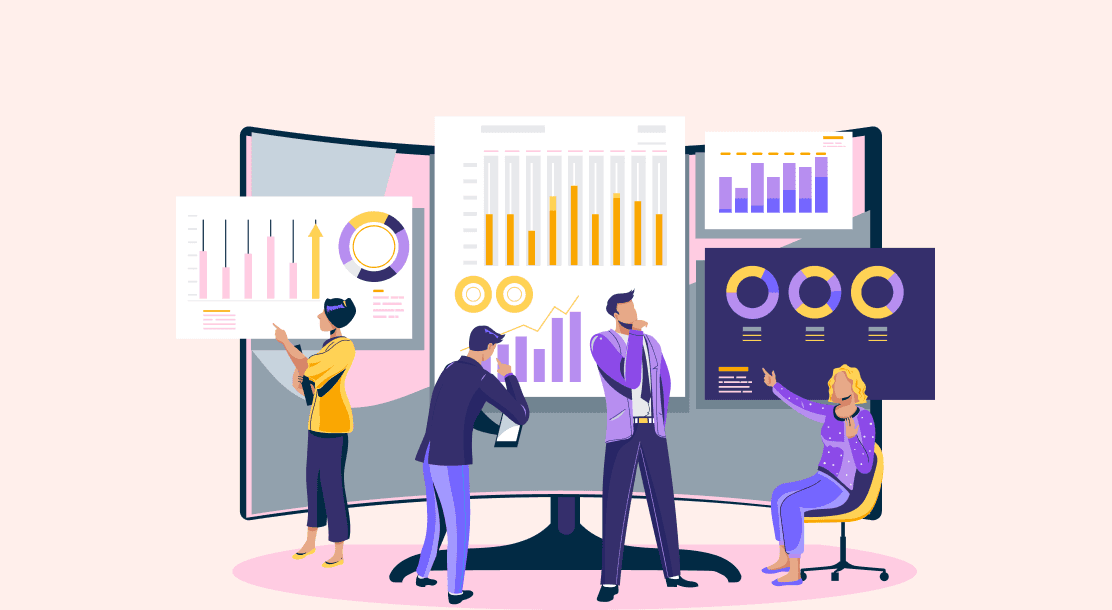 Table of Contents
8 of the Best Blogs To Follow: The Business Edition
Key Takeaways
Conclusion
FAQs
Finding high-quality material is more complex than ever. If the stakes are high and the knowledge you're attempting to gain might dictate the fate of your firm, endless listicles, thought pieces, and advice columns can feel like a much more hopeless pile of information. If you're looking for someone who has gone through all that and is eager to offer their wisdom, there are plenty of folks out there.
Many business blogs are available. The best business blogs meet the demands of consumers at all levels of a company by providing solutions to their problems. They increase traffic and conversions while providing readers with the helpful information in this approach. It's tough to pick just one blog to read because there are so many to select from, offering so many diverse pieces of information. So we've found 8 of the best blogs to follow to help you meet your professional goals.
An entrepreneur's reading list should include the eight top blogs to read in 2022 listed below.
8 of the Best Blogs To Follow: The Business Edition
Small Biz Survival is one of the best enterprise blogs created by Becky McCray for small business owners in rural areas. Having spent her entire life in a small town, she was eager to make connections with other small village business people all around the globe.
Dreaming, doing, developing, and leveling up are the three primary categories of the blog. It covers a broad spectrum of subjects, such as discovering the finest resources, hiring, avoiding being isolated from other professionals in the field, and competing with companies in more prominent locations. She is even a co-author of a book about small-town businesses.
Founded in 2011, Buffer is a software company that specializes in social media marketing. They do, however, provide helpful information on a variety of topics on their blog, from marketing to working remotely to corporate transparency. An annual long-form state of their societal report examines the current situation of social media advertising in great detail.
When it comes to social media management, Buffer is a time-saver for businesses. You can manage all of your social media accounts from a single platform.
Payroll, perks, and HR software are some of Gusto's most well-known offerings for small companies and start-ups. However, they also maintain a blog for small-business owners full of information and recommendations. One of the most famous blogs to read, it focuses on four key focus areas: start-ups, financing, team management, and recruitment and expansion.
You may send questions concerning payroll, benefits, and human resources to the Ask Gusto area of the site. These inquiries include anything from an Employee Identification Number (EIN) and how to form an LLC to sexual harassment training and jury duty regulations.
Mixergy was founded in 2004 by Andrew Warner, who was tired of operating a profitable seven-figure firm with his brother. Mixergy started as a tool for Warner to organize in-person events and get speaking engagements. It's no secret that Andrew's start-up business was a huge success when it brought in over $30 million in revenue annually.
He started the site to help other businesses learn and use the same strategies he has employed. Mixergy delivers high-quality material and interviews with prominent entrepreneurs and business leaders regularly. As one of the top blogs to read in 2021, they've added a new section on their website dedicated to educating aspiring entrepreneurs on establishing and growing their own profitable companies.
Since then, he's conducted over 1,700 audio interviews with business owners who talk about the challenges and rewards of starting their enterprises. Guy Kawasaki, Tim Ferriss, Neil Patel, Seth Godin, Greg Spiridellis, and Jimmy Wales are some of the most popular interviewees on the site.
Duct Tape Marketing has more than 75,000 members and provides small company owners with concrete sales and marketing guidance. Content marketing, social networking, PPC, SEO, and lead creation are just some topics covered on this blog.
John Jantsch established the blog and is also the author of Duct Tape Selling, Duct Tape Marketing, The Referral Engine, The Commitment Engine, and SEO for Growth. It is one of the most incredible blogs to read.
Shane Parrish founded Farnam Street. Small company owners and entrepreneurs read this site pretty regularly. Among Parrish's many talents is writing philosophical essays on various subjects, including mental models, decision-making, and leadership.
Many people call it Farnam Street (or FS), although the focus is on ageless teachings and insights that you may apply to any situation. You may do this by learning from other people's mistakes and building on their successes. There are many advantages to learning from the errors of others than having to go through the detailed process yourself.
Here, you will not discover fads, sound bites, or tactics that succeed for a short period and then fail as circumstances change. What you'll find instead are new perspectives and sage advice that make life simpler, not more difficult.
Marie Forleo's multimillion-dollar enterprises are Marie Forleo International, B-School, and MarieTV, in addition to her work as a motivational speaker and author. She talks about female business and personal growth in all of her posts. They include Sir Richard Branson and Tony Robbins, in addition to Oprah.
Love, enthusiasm for what's possible, and an unwavering dedication to good are the foundation for this firm. Through their free material, online training programs, and other offerings, they want to make a difference in the world to assist you in creating a life you truly enjoy – a life that's uniquely yours, perfectly crafted to meet your every need.
To attain your full creative potential and access the most profound knowledge inside you, they are here to assist you at the beginning of developing your business or making significant changes in your personal life – definitely one of the recommended blogs to read.
Known as GaryVee, Gary Vaynerchuk is an entrepreneur, writer, orator, and serial investor.
VaynerMedia, his 600-person social media organization, has an entire staff dedicated to producing content for entrepreneurs. The author of several publications as one of the most interesting blogs to follow and a YouTube channel updated with new videos and audio clips. Included in this is DailyVee, in which he documents his day-to-day activities as a CEO and online star. Also, he writes, leads a business Q&A program called #AskGaryVee, and operates a podcast called The GaryVee Audio Experience.
You've probably heard of Gary if you've been involved in digital marketing. An online pioneer, he developed a $60 million firm solely through internet marketing. Before the internet, Gary's father ran a winery doing well but had not experienced any significant development. Gary initiated an influencer marketing campaign to sell more bottles of wine online. There was no turning back after that. As of now, he is one of YouTube's most popular marketers.
Key Takeaways
Business blogs increase traffic and conversions while providing readers with helpful information in this approach.
Small Biz Survival is one of the best enterprise blogs created by Becky McCray for small business owners in rural areas.
An annual long-form state of Buffer's societal report examines the current situation of social media advertising in great detail.
Gusto's blog focuses on four key focus areas: start-ups, financing, team management, and recruitment and expansion.
Content marketing, social networking, PPC, SEO, and lead creation are some topics covered on the Duct Tape Marketing blog.
Conclusion
These eight blogs cover various topics, from getting started and developing a successful team to sales, leadership, and marketing. Follow these blogs and understand what they offer your business to thrive in business. Some may not even cover the subjects you're interested in. However, they all have something to give.
FAQs
1. What are the five types of corporate blogs?
1. Company blog
2. CEO blog
3. Industry blog
4. Department or product blog
5. Customer service blog
2. What is the significance of corporate blogs?
A successful company blog improves traffic, sales prospects and brings in new customers. You may also achieve increased visibility on the Internet through corporate blogs that have a strong content marketing strategy.
3. What are the benefits of blogs for businesses?
A company's ability to be found online is one of the most important reasons for having a blog. Your blog posts will have an increased chance of appearing in search engines and bringing in organic traffic if you write many of them. Blogs are a great way to boost your SEO efforts.
4. Why do people visit blogs?
The top nine motives for reading blog posts:
1. Easier data gathering
2. Media enthusiast
3. Expression/affiliation
4. Aiming for help/advice/opinion
5. Ambiance of the blog
6. Having a sense of self-worth
7. Debates on politics
8. A wide range of views
9. Inquiry specific
5. How can a business owner start one of the best blogs to follow?
A great company blog may be built by following these recommendations.
– Write for your intended audience 
– Make a checklist of what you need to include
– Aim to produce high-quality material
– Frequency
– Develop a distinct voice for your blog
– Count the words
– Interaction
– Make your blog easy to share