Marketing
17 Best Tools To Get Your Content It's Largest Audience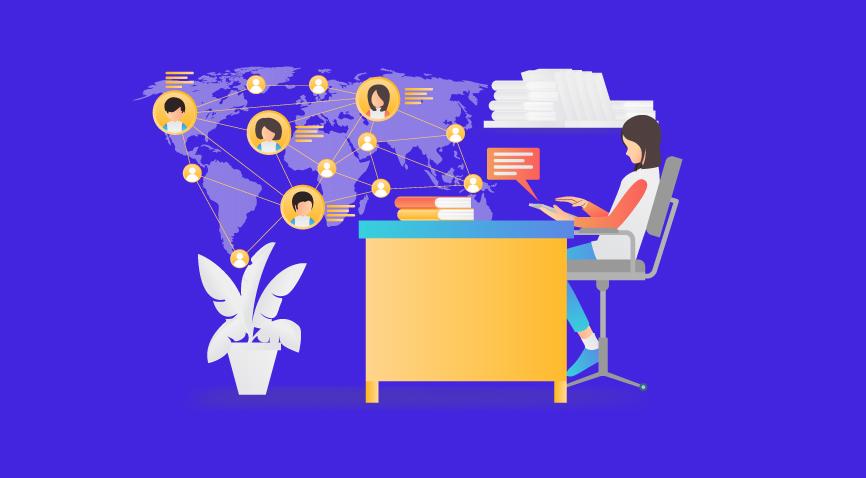 Table of Contents
Introduction to content marketing
The importance of reaching the right audience
Best content marketing tools
Key takeaways
Conclusion
FAQs
"The real value of content marketing is in the distribution channels."
Content marketing is the creation and circulation of relevant valuable content to existing and future consumers, like blogs, newsletters, white papers, social media posts, emails, videos, and more. This material, when presented correctly, displays knowledge and shows that a firm appreciates the buyers.
Consistent usage of content marketing builds and maintains relationships with potential and current consumers. When the audience sees the firm as a partner that cares about their success and as a valued source of information and direction, they are more inclined to buy from you.
Content marketing is a tried and tested marketing strategy. It gives you an advantage over the competition. Here are some stats about content marketing:
Blogs generate 67% more leads than non blogging businesses, says HubSpot
47% of buyers look at 3 to 5 pieces of online material before connecting with a sales professional
Companies that use content marketing techniques grow 30% faster than those who do not
72% of B2B marketers believe that content marketing improves engagement
In this article, we are going to understand the importance of reaching your audience and the best content marketing tools that will help you do so.
Importance of Reaching the Right Audience
You must first establish a qualified audience for your business in order to generate the correct traffic to your online store and improve sales. From curiosity and validation to choice and advocacy, you want to know who they are, what they value, and how they utilize each channel at different phases of their buying journey.
With digital marketing, there are four techniques to identify and engage the proper audience. They include:
1. Find out what your target audience cares about
As marketers and company owners, we have access to nearly infinite amounts of data. We can use Google Analytics and Search Console to see how users reach our business and what they do once they get there. Facebook Insights and Ad Manager can tell us about our followers' and customers' age, geography, relationship status, interests, and habits. We can use social media listening technologies to learn what our consumers think about us.
2. Speak the language of your audience
If you use a very formal tone, you'll never get through to Belieber preteen females. With flowery wording and exclamation points, you'll almost certainly alienate male boomer sports car enthusiasts. You must speak their language in order to relate to and engage with your audience. This entails not just employing the right tone and voice, but also including genuine words and phrases people use. You can also invest in creating buyer personas for your brand.
3. Be aware of your organic keyword phrases
The most common source of traffic for any website is organic search. It's critical to know not just what phrases are driving customers to your shop, but also why those terms are being used and at what stage those customers are in. There are basically three types of keywords:
Informational keywords
Navigational keywords
Transactional keywords
4. Use retargeting to stay on top of mind
Customers that arrive at your business early in their purchasing journey — whether through an educational keyword search, a link in a guest blog post, a display ad, or another method — are unlikely to make a purchase on that visit. That's to be anticipated, and it's okay. Through retargeting, you can keep those clients in the contemplation phase and bring them back to your business.
Best Content Marketing Tools
How to get content to a larger audience? Here is a list of 17 top content marketing tools that you can use to reach your target audience aptly.
1. HubSpot
HubSpot has had rapid growth since its establishment in 2006. While content marketers of all skill and experience levels utilize HubSpot, it is recommended that newcomers familiarize themselves with its different capabilities. You may use tools to help you with ten different activities, including:
Search Engine Optimization (SEO)
Blogging
Use of social media
Landing pages
Managerial leadership
Marketing automation
Calls-to-action
Email analytics
2. WordPress
WordPress is one of the world's most popular content management systems (CMS). WordPress is expected to power more than 500 websites per day. WordPress also runs 14.7% of the top websites on the internet.
3. Google's unrestricted resources
Everyone has access to first-class materials thanks to Google's free content marketing tools. Many of Google's free marketing tools appear in the top ten lists. The following are the most useful and outstanding for content marketing:
Google Drive
Google Docs
Google Trends
Google Tag Manager
Google Search Console
4. Yoast
Yoast is a popular tool for creating SEO-friendly content to reach a large target audience and attract them to your website. In the WordPress marketplace, Yoast has over 90,000 downloads and a rating of 4.9 out of 5 stars. Every two weeks, the tool is updated to suit Google's algorithm, ensuring that your SEO is constantly up to date. The Yoast WordPress plugin is available for free.
5. AVADA Email
Email marketing is a great way to reach your target audience. This tool has the following capabilities:
Email templates that are well created
Creating website forms
Marketing automation
Segmentation
Advanced reports
6. Ahrefs
You don't have to be an SEO expert to rank better and receive more traffic with Ahrefs. You can keep an eye on your competition while tracking your own growth using Ahrefs. When you sign up for Ahrefs, you get more than just a tool; you get seven different tools, including:
Web explorer
Positions of Content Explorers Crawl Report for Explorer Position Tracker
Alert from Ahrefs
7. Grammarly
Whether you're a professional writer or a frequent social media user, this tool can help you avoid the bulk of embarrassing spelling and grammatical errors. It checks for readability, efficiency, and errors. Although you won't be able to detect every mistake, Grammarly is an excellent tool for editing your material before it goes live.
8. Ernest Hemingway's Editor
Long, convoluted, and difficult-to-read sentences are highlighted by Hemingway Editor, and you are asked to reduce them. It also suggests omitting unwanted adverbs and replacing complex words and phrases with simpler ones.
9. BuzzSumo
According to this tool's webpage, there are two key things it can perform for you:
Examine which kind of material is most effective for a given topic or rival
To market your material, identify important influencers
The best part is that this tool is really easy to use. It simply takes a few minutes to do a search and have a better understanding of what it will take to compete with your niche's top social media and search engine performers.
10. Evernote
Evernote allows you to stay organized, brainstorm for future content, and keep track of your ideas in one location where your team can see them and discuss. Evernote is a good option for keeping an ongoing to-do list. This is one of the best content marketing softwares to use to stay organized as you reach a large audience.
11. Trello
Trello's boards, lists, and cards take collaboration to the next level. There are several collaboration programmes available, but one of the most popular is Trello. The tool works by breaking down a project into separate phases or cards and then advancing each one from conception to completion.
12. Airstory
The programme allows you to store quotations, photos, and multimedia and then drag and drop them into any writing app. As a result, it's a fantastic tool for collaboration, as well as for authors working on longer-form content (e.g., blogs or ebooks).
13. Hootsuite
Hootsuite is a tool that allows you to manage your social media accounts. Without having to manually distribute your finest content, Hootsuite allows you to plan it at the optimum moments. You may also link Hootsuite to over 35 different social networking networks. From your dashboard, you can write and plan articles, check your social media calendar, and examine your most recent postings, ensuring that you never miss a beat when it comes to publishing information online.
14. Hotjar
One of the most widely used user experience metrics tools is HotJar. Surveys, on-site polls, and session replays are among the qualitative methods available. While Google Analytics may assist you in determining the 'what' and 'where' of user behaviour, it can also assist you in determining the 'why'. It also has certain quantitative features, such as heat maps. These provide you a clear view of where your visitors are clicking and scrolling on your site.
15. Loom
It's a straightforward platform with a wide range of applications, including content marketing. It enables you to make, edit, and share videos.
16. Canva
Canva has a large library of pre-made themes and layouts, so you can create something that your readers will enjoy in no time. All you have to do now is pick layouts that are optimized for the platforms you want to use.
Canva provides so many free materials and graphics that you won't have to spend anything if you don't want to.
17. Vidyard
Finally, Vidyard is an excellent video marketing tool for hosting, sharing, and promoting video material on your website. The product also includes a sales solution to assist you in closing more business. Vidyard's video analytics are exceptional, allowing you to perform A/B testing and tailor videos.
Key Takeaways
In this blog, the following has been covered:
Understanding content marketing
The importance of reaching the right audience
Best content marketing tools
Conclusion
In conclusion, although the 17 top tools listed above can assist you in creating, it is ultimately up to you to maintain control over the quality of your material. You must still get to know your clients, understand their problems, and offer material that assists them in overcoming those obstacles.
FAQs
1. What methods do we employ to entice viewers?
Here are five techniques to help you figure out who your present visitors and customers are, as well as who you wish to attract:
– Analytics for social media
– Analytics for your website
– Surveys on your own CRM platform
– Look-alike tools for advertising platforms
2. What is the most effective strategy to reach out to new audiences?
7 audience-growing marketing strategies
1. Begin with what you already know
2. Use social media to connect with your audience
3. Pay attention to the preferences of your target audience
4. Postcards may help you stand out
5. Increase the number of people that visit your landing page
6. Join forces with firms that are complementary to yours
7. Develop a multi-channel marketing plan
3. What can I do to expand my internet audience?
Ways to increase the size of your online audience organically are: 
– Know your niche
– Create consistent, high-quality content 
– Connect with your audience right now
– Make it simple to connect and network with others
– Increase the visibility of popular content
– Increase the number of referral sources