Content
Blogging 101: 7 Best Blogging Platforms for Your Business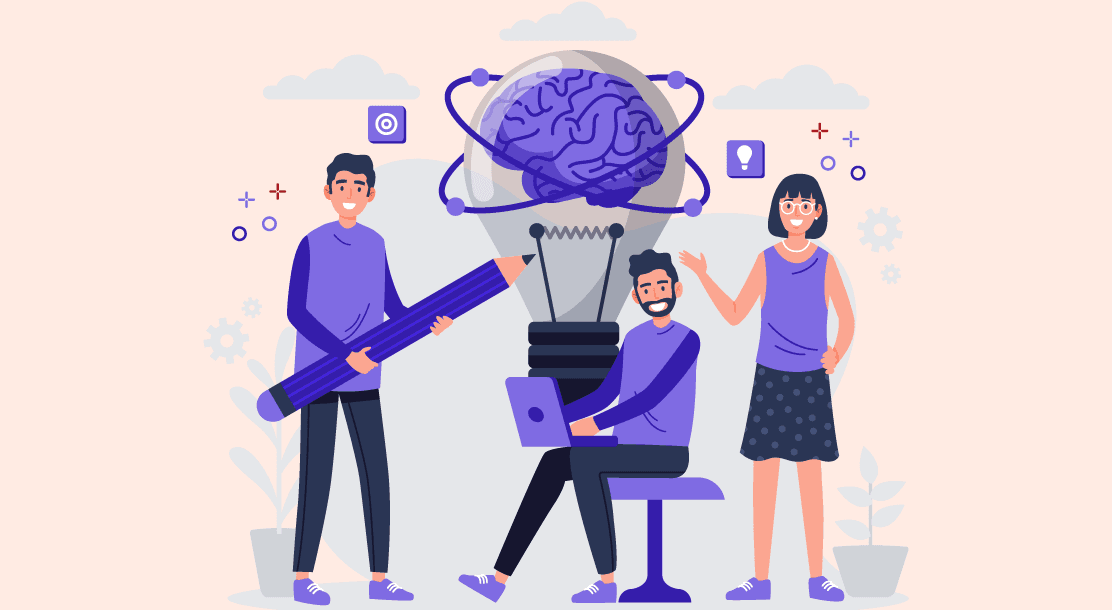 Table of Contents
What Is Blogging?
Factors to Consider When Choosing a Blogging Platform
7 Top Blogging Platforms to Choose From
Key Takeaways
Conclusion
FAQs
In the ever-evolving media landscape of today, blogs are a tool that can help your business or brand attract potential buyers to your website. And more so with the availability of some of the best blogging platforms today. Blogging is a powerful culmination of writing, photography, videos, and other interesting forms of media that a business or an individual self-publishes online. You can outsource blogs via freelance writers or work on collaborative writing projects by inviting other bloggers to contribute to your blog in terms of guest articles. Many businesses and individuals these days have a dedicated team for handling their blog content and marketing.
What Is Blogging?
What started as diary entries for individuals, over time, transformed itself into a significant identity tool for brands, individuals, and businesses. The word blog is a shorter version of the word "weblog". Early internet users treated these weblogs as logs of their daily activities. Gradually users started sharing the blogs they liked reading and following, with other people. With the rise of popular blogs, businesses started realizing and turning towards the marketing potential of blogs. This also resulted in the rise of more blogging platforms. Overtime blogging became popular, owing to several reasons:
It is a flexible medium of marketing.
Blogs can make money.
They keep clients updated.
They help build rapport with the audience.
They are good for SEO.
Factors to Consider When Choosing a Blogging Platform
Starting a blog is a fairly easy process, or in case you already have a site, you can simply add a blog to it. There are a lot of free blogging platforms these days, so blogging is not just easy, but affordable too. Although, there are some factors that you should consider before you choose the best platform to start a blog. Let's take a look at them.
Budget constraints
A basic and important consideration while choosing the best blogging platform for your business is estimating how much money you can invest into your blogging efforts. For already established businesses, investment in blogging is not a big hassle, but for a business that is just starting off, it might be a major factor. There are several free blog platforms available these days that can get you kickstarted on your blogging journey. The only
disadvantage of using free blogging platforms is the number of limitations imposed by them on features like designing the page, editing text and images, crafting an entirely new font, etc.
Ease of use
If you are new to blogging, this is something you should consider primarily. A majority of blogging platforms have an easily understandable and easy-to-use content management system. Your text options are just the same as what you would have used in Google documents or Microsoft Office. What might give you real trouble is switching between HTML and visual view, handling images (uploading and editing them), insertion flowcharts, tables, links, etc. The best blogging platforms for your business are the ones that you and your team can easily use.
Skill level
While some blogs are quite straightforward to use, others require extensive technical knowledge. If you are not well-versed with coding, do not go anywhere near blogs that require the usage of coding. Find a blogging platform that is user-friendly. Pick a blog according to your skill level.
Control
Before choosing a blogging platform, decide what type of visibility you want for your blog. Does a certain platform allow you to visit the backend in case you want to edit posts later, add or remove images, etc.? Also, ensure what kind of control you want over the comments of visitors. Check the features of the blogging platform thoroughly. Usually, platforms that allow you more control over several features of the blog cost you more.
Monetization
Make sure you start your blogging journey by pre-defining your goals. What do you aim to do with the blog? Do you only want to promote your brand? Or do you have plans to monetize the blog at a later stage? Find your purpose and work accordingly. This will, in turn, help you choose the best blogging platforms suited to your requirement.
Performance of the platform
Lastly, and most importantly, are you aware of other blogs' performance on a particular platform? Check whether the blogging platform has a good loading time and is SEO-friendly. An SEO-friendly blogging platform multiplies your visibility.
7 Top Blogging Platforms to Choose From
After considering the above-mentioned factors, you can choose a blogging platform that best suits your needs, is easy to understand, and can be optimized. It is crucial to choose the right platform from the get-go. A lot of businesses have problems in switching to another platform once they find that other platforms are more flexible, adaptable, and offer more features to stylize blogs. Here are the top blogging platforms that you can choose from.
1. WordPress.org
Surely you must have heard of WordPress if you are in the habit of reading blogs or even if you might have come across one by chance. WordPress.org is the world's most popular
blogging platform. With scores of bloggers and businesses using the platform, it has revolutionized the blogging landscape. One of the best things about this platform is that it is free of cost.
An open-source blogging platform, WordPress.org requires you to sign up with a WordPress hosting provider, in order to use the platform. Since its inception, it still remains on the best blogging platforms. WordPress.org owes its popularity to many of its features.
Themes
WordPress is known for its unique quality themes. They keep adding to this collection from time to time. As per the category of your blog, you can choose a blogging theme that suits your needs. There are themes that suit every kind of blog, from educational blogs, health blogs, fashion blogs to tech blogs, and many more. The themes are free and have great design. In case you want to upgrade to a wider theme palette, WordPress allows you to opt for a premium service.
Plugins
Another feature that makes WordPress one of the easiest blogging platforms is its plugins supply. A plugin is a piece of software that adds new features and extends the functionality of any existing application. Plugins are commonly used on websites and are useful tools for businesses. WordPress is known for constantly adding advanced plugins that are in tune with the latest trends.
Customization
WordPress offers its users a user-friendly interface. Even if you are inexperienced in the world of blogging, WordPress makes developing a blog page easy and smooth. There is no necessity for any technical know-how. Layouts, widgets, text, images: everything is made easy on WordPress. If you get stuck, which is not likely to happen in the case of WordPress, you can refer to YouTube videos and tutorials and get back to doing things yourself.
SEO value
If you are blogging for fun, it is a different thing. But as a business owner, you expect monetization, visibility, website traffic, and other returns from posting blogs. A high search engine ranking is what will yield all of the aforementioned things. In order to succeed, a high ranking on search engines is essential. A WordPress website promises a good SEO value, provided you optimize it. In case you switch to the Premium version of WordPress, you potentially increase your chances of being visible on the first page of a relevant search.
Social media integration
WordPress is not one of the top blogging platforms for no reason. It has plugins that are suitable for social media sharing. You can even integrate your social profiles in order to share your blogs seamlessly.
Although there are some cons associated with WordPress. You will have to manage your own website, which might be a challenge initially. And backups and security are your personal concern too while using WordPress.
2. Medium
Medium has developed into a trusted platform that is used by a number of bloggers and journalists. Although the social networking features are limited on Medium, what makes it count amongst the top blogging platforms is the easy-to-use interface that it offers. You get a profile address when you sign up for Medium. It is also a free blogging platform. Let's look at how and why Medium is a great platform for blogging:
Built-in audience
While most of the blogging platforms don't have a community, Medium offers its users a built-in audience. This means, you already have an audience for the content you wish to create. You just need to figure out what category they fall under and how to get them to read your blog.
Monetization
Unlike other blogging platforms, you don't have to sit and wait for your good time to come around as a blogger. With Medium's Partner Program, you can earn money when people spend time on your blog posts.
Targeted outreach
Another great aspect of Medium as a blogging channel is that it offers you targeted outreach within your specific niche. You can reach out to other existing bloggers working within your niche and become a part of the community.
Visitor analytics
Medium also provides you with statistics about the traffic on your site. It gives you a peek into visitor analytics so that you can devise your blogging strategy better.
Ease of use
The most important factor that attracts users to Medium is its hassle-free, mobile-responsive blogging feature. You don't have to put in a lot of work drafting, editing, and designing your blog posts. You can freely explore layouts and fonts. Medium makes blogging a stress-free task. You do not even have to maintain your blog. Your prime focus with Medium can be just writing and sharing.
On the other hand, Medium has its shortcomings. The features for designing and building a beautiful blog page are limited on Medium. It also gives you a readymade audience. In case you lose your blog on Medium, you end up losing your audience. Also, third-party paid advertising is restricted on the platform.
3. Wix
A hosted blogging platform, Wix finds a mention amongst the names of the best blogging platforms that are currently popular. This platform doesn;t require any coding knowledge. Presently, Wix has over 110 million users all over the world. Stunning websites are something you can achieve with Wix. Like WordPress, Wix is also a free blogging platform. There are a plethora of features available on Wix for designing and editing, and it is user-friendly at its core, especially for those who know the basics of a blog. Wix is usually considered an appropriate choice for small businesses and individuals. Some of the features that make Wix extremely likable and one of the best blogging platforms are mentioned below.
Professional look
Wix helps you make your blog look extremely professional. A lot of users claim that Wix has an easier learning curve due to no hassles of coding or web development. It is extremely easy to use as a platform.
Tools
Whether it is the drag-and-drop editor's UI or other tools offered by Wix, blogging is fun and interesting. Design templates are Wix's USP. There are more than 500 templates available on Wix. There are templates for travel blogs, photo galleries, and much more. There is also a large database of articles that Wix provides in case you are struggling as a beginner in blogging.
Another tool that Wix provides you with is its Wix Artificial Design Intelligence (ADI) builder. It asks you a few questions (what is the purpose of your blog, what specifications would you like to include, etc.) and designs your website accordingly. Creating a blog with Wix that looks amazing can be done in a few minutes. Their advanced AI really does its job well. Other tools offered by Wix are:
SEO tools
Social media tools
Post scheduling
Hashtags
Embed HTML codes
Advanced search
Visitor analytics
Ease of browsing
While most of the blogging platforms might not look really appealing when accessed through mobile or a tablet, Wix is flexible. You can browse a blog made with Wix on any device at your convenience. If sitting in front of the desktop to manage a blog seems like a little too much of a task, Wix has a mobile app that allows you to blog on the go. The app offers you a lot of freedom to choose layouts, preview content before publishing, design your blogs, and more.
There are a few downsides to using Wix as a blogging platform. While the subscription fee is reasonable, Wix's plans are pricey. However, you might actually want to purchase these plans owing to their high functionality. Wix also tends to underperform on the monetization front. Wix also runs ads of other companies on your blog, in case you are using the free version.
4. Squarespace
A website building service, Squarespace's principal focus is small businesses. Squarespace is known for the beautiful websites it helps bloggers and businesses create. Pretty much like Wix, Squarespace is an all-in-one website builder. The impeccably and neat look that Squarespace gives to your website will make it look like it was developed by a professional. With highly responsive customer support, Squarespace has got your back, in case you have trouble understanding the platform. It is a better platform in terms of customization when compared with Wix, and a little restricted than WordPress. Here are some of its super neat features.
It's made for the non-technical person
If you want to amp up your website design, you can do so with Squarespace. You don't need to hire a web designer or developer. With Squarespace, your very first blog is going to look like the work of a professional.
Customization
It provides you with beautiful templates that you can customize as per your preferences. There is no hassle of previewing the pages even. The blog is going to appear exactly as you have designed it, after publication.
Needs no maintenance
Since the add-on features and third-party extensions are all built into Squarespace itself, you do not have to worry about maintaining the site or checking constantly for the latest updates.
Squarespace provides you with the following tools:
Free templates for blogging
A built-in post scheduler
SEO and marketing tools
Tools for social media integration
An easy-to-use mobile app
Tags and featured posts
Detailed analytics
The disadvantages of Squarespace is that it is a paid blogging platform. You also have to pay to avail the e-commerce features of Squarespace. It is limited in terms of its built-in features. And you can only choose a limited amount of integrations.
5. Blogger
Blogger is designed for the casual blogger. If you want a plain and simple blog, Blogger is your go-to platform. It is a comparatively easy platform for blogging, as it is similar to Chrome in its navigation style.
A highly dependable platform, it is quick to set up and free to use, and hosting is not your hassle when using Blogger. Your file storage is taken care of too. Blogger is also a non-tech-savvy platform. Launched by Pyra Labs in 1999, and later acquired by Google in the year 2003, Blogger existed before blogging even became popular. If you have a Google account, you are all set to use this blogging platform. Let's look at what Blogger has to offer.
Associated with Google
Blogger is one of the best blogging platforms if you are considering the "trust" factor. It is highly dependable and reliable. Navigation is easy on Blogger if you have a Google account, and have been using its features. It is a secure platform for blogging. Google takes care of hosting, and your site's speed is not affected.
Easy monetizatio
Blogger makes monetizing your blog an easy job. You can use Google Adsense just by filling out a simple form that includes your interests in terms of ads and your payment information. Blogger will automatically get ads to your site after this.
Balanced set of tools to start with
Now, of course, Blogger might not come with a professional edge, but it still offers you the basic tools might be required for blogging. This includes a simple text editor, Google integrations, image storage facility with Google Photos, and free domain mapping.
If aesthetics are not your primary concern or interest as a blogger, this is the right platform for you. But a major concern could be that Blogger templates are extremely repetitive. In case your blog becomes popular, you are still restricted to the limited features Blogger is offering you. The design options on this platform are few, and frequent updates are not what Blogger cares about.
6. HostGator
Another on the list of the best blogging platforms to choose from is HostGator. It is a website builder that also enables blogging. With HostGator you have the freedom of building just about any website: whether it is an individual blog, a business page, or an online store. It is a secure and easy-to-use platform. An all-in-one blogging platform with a hosting solution, Gator has a lot of advantageous features.
Dynamic elements
HostGator gives you the option of adding drag-and-drop tools to your site. This includes buttons, images, videos, maps, text sections, etc. It makes sure you get a basic level of understanding of these tools. When you set up an account with the platform, it takes you on a short interactive tour of how to design your website.
Mobile-friendliness
HostGator's templates are mobile-friendly. And it is known that search engines give preference to sites that are mobile-friendly. You do not have to worry about viewing or browsing the blog from a desktop. With HostGator it can be easily accessed on your mobile phone. You can even make changes separately on the mobile version of your blog page.
Photo library
Nothing is better than an integrated photo library for bloggers. HostGator offers its users high-quality stock images. It is integrated with Unsplash. These images are license-free and you can use them how you wish to. They are neatly divided into categories and you can search and find them as per the topic you are writing about.
The biggest drawback of Gator is that it offers no free accounts. It also limits your use of extensions.
7. Tumblr
Tumblr is what can be defined as a microblogging platform. Social networking, reblogging, and blog sharing are some of its key aspects. Just like you use your Twitter and Facebook accounts, you have the option of posting a status update on Tumblr as well. Posts, videos, images, and audio can all be shared on Tumblr. Easy to set up, Tumblr comes free with a Tumblr subdomain. You can reblog and add comments as well. Let's look at some of Tumblr's useful features.
Customization
With Tumblr, you can customize your blog just the way you want. There are free themes available. You can even attach links to your blog by using advanced settings. Customization lends your blog page a personality of its own.
Tagging system
This feature is unique to Tumblr. It allows you to tag full sentences. Or you can create a drop-down list where tags can be saved for future posts. Tagging makes your blog recognizable.
Community platform
More than just a blogging platform, Tumblr is like a community. It is almost a social networking site. You can interact with other Tumblr users from around the world and find people who share the same interests as you. Tumblr's social media integration makes this possible. It gives your blog a global reach.
The problem with using Tumblr for blogging is its limitations in terms of features. Even when your blog grows and becomes popular, you cannot use more features than what Tumblr has to offer.In case you want a backup, it is a difficult task to do so on Tumblr. You cannot even import your Tumblr blog to any other platform easily.
Key Takeaways
In recent times, blogs have emerged as a potential tool that can help your business or brand attract potential buyers to your website.
With the availability of several free and budget blogging platforms, blogging is both easy and affordable today.
An important consideration while choosing a blogging platform for your business is estimating how much money you can invest into your blogging efforts.
The best blogging platforms for your business are the ones that you and your team can easily use.
Before choosing a blogging platform, consider what type of visibility you want for your blog.
An SEO-friendly blogging platform multiplies your visibility via search engines.
WordPress offers you quality themes, plugins, and wide scope for customization.
Wix's ADI builder asks you a few questions and designs your blog for you with minimum effort.
Associated with Google, Blogger is one of the most reliable and dependable blogging platforms to use.
Tumblr is a popular microblogging platform with interesting features like- social networking, reblogging, and blog sharing.
Conclusion
Choosing the right blogging platform that will serve your needs depends largely on your business and blogging goals. The blogging platform that you choose will impact your chances of earning money from the content you share. Some platforms will offer you high engagement on-site, while others will get you adverts that pay. A lot of limitations in blogging have been overcome in the recent year with strategies like affiliate marketing, collaborative projects, and more. As a result of which today, bloggers have a list of the best blogging platforms to choose from today.
FAQs
1. What type of blogging is the best?
There are several blog types that emerged successful in 2021, namely professional blogs, fashion blogging, lifestyle blogging, food and travel blogs, news blogs, etc. Affiliate or review blogs are also extremely popular. Multimedia blogging is the most common type of blogging.

2. What is the best blogging platform?
While what you will find useful depends majorly on your business or blogging goals, WordPress is claimed to be the best blogging platform. It has more than 400 million users currently. Free to use, it is an open-source platform that is extremely flexible for blogging. It also allows you complete freedom over the design of your blog.

3. What are blogging platforms?
Blogging channels or platforms are communication systems. They allow users to publish articles, reviews, and other forms of content.

4. What are some successful blog examples?
Some of the popular blogs across niches include  The Penny Hoarder, Nerd Fitness, Apartment Therapy, and Digital Spy, among many others.
5. How to use Facebook as a blogging platform?
Although Facebook is designed for social media interactions, it can be used as a blogging platform. Facebook Notes allows you to blog directly.