Content
15 Best Blogging Services For Beginners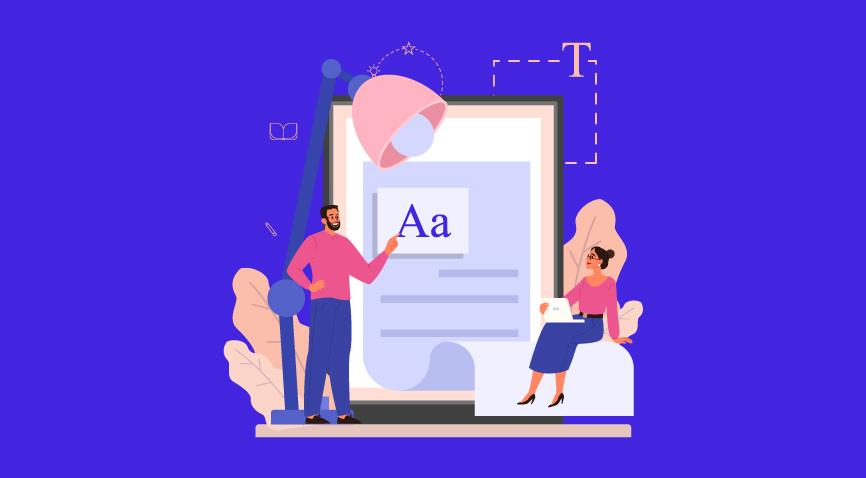 Table of Contents
15 Best Blogging Services
Key Takeaways
Conclusion
FAQs
According to GCF Global, "A blog service is a website that lets you create and maintain a blog. It hosts your blog, which means it gives your blog its own web address or URL. Your blog service also stores your blog's data. Each blogging service has different features, but they all let you share your opinions, interests, photos, and more."
There are a host of paid and free blog hosting sites out there. These blogging services are broadly divided into traditional blogging and microblogging. A significant difference is that traditional blogging is considered more apt for writers, whereas microblogging services are usually about interactiveness, less text, and more imagery.
As a beginner, you need to figure out what kind of content writer you want to become to decide what best suits you. If you aren't technically inclined, it helps to use blogging services that are easy to set up instead of creating your website from scratch. Although, with the services available these days, it really isn't that hard.
As a beginner, here are a few questions you should ask yourself well before figuring out the best blogging service.
What are you going to write about?
What am I looking to get out of blogging?
What makes your blog unique?
Are you looking for a financial reward?
Are you prepared to invest in yourself?
Who are your readers?
How long are you planning to do this for?
How much time can you commit to content writing?
Is this a trial run? Or are you going to make blogging a lifetime commitment?
Are you ready to keep at it till you see the results?
Are you looking for interaction?
Do you want to share things that you think are important?
How much are you planning to invest in equipment and a blogging service?
And, of course, what blogging service should you use?
If you are looking to publish lots of text and longer pieces of work, it is best to set your website up using some of the most popular content and blogging services. There are quite a few options, and some seem to be on the top lists almost everywhere.
15 Best Blogging Services
Peppertype.ai is a new-age blogging service that uses artificial intelligence to the next level. Its most significant advantage is that it allows your blog to be SEO-optimized right from the start and promises to help you write a blog within 60 minutes.
Using their template and platform, you start writing a blog with the meta details and end with FAQs. Every step of the way, you are reminded about the importance of SEO, which is handled by Peppertype.ai, while you focus on your content quality.
This blog hosting service probably works for most beginners who want to publish large bodies of text. You get the perks of owning your site without having to be an expert website builder. Wix's Artificial Intelligence (AI) interface asks you a few questions and tailors a site for you. You do get many free perks; however, the free stuff has its limits, and you do need to pay to get the best out of it.
You have the option of letting Wix's powerful AI create a website for you based on your responses or create a custom website from the multitude of templates they provide. It has around 500 beautiful templates to choose from. Other features of Wix include SEO tools, text and image editor, embedded HTML code, scheduling tool for your blog. In short, Wix is one of the best free blog hosting sites you can get your hands on.
According to W3Techs, WordPress powers over 34% of websites on the web. It is free, gives writers complete control over their website, and has a massive collection of extensions, add-ons, and plugins. However, you are responsible for the security of your data and backups.
The paid version gives additional storage, a custom domain name, and other features. People often confuse WordPress.com and WordPress.org, but they are different. WordPress.com offers limited options to extend the website, and you do not own the website, which means they can suspend your account at any time if they feel you are violating their terms and conditions.
On the other hand, WordPress.org is touted as one of the best free blog hosting sites and is used by many bloggers. It offers many features such as access to more than 58,000 free plugins, a drag-and-drop editor, and gives you complete control over every element of the website.
This Google service is relatively easy to set up if you already have a Google account. It is a free blog hosting service. Blogger's services are free and pretty straightforward. It's easy to integrate with Google's other products; however, third-party app integration is limited. As a result, it is typical for beginners who start with Blogger to outgrow it soon.
This platform was created for microblogging but has now gone beyond that. If your content writing style involves many images and GIFs, this could be the platform for you. Tumblr is quite popular with younger audiences.
Twitter stands tall amongst its peers and is also one of the most popular social media sites around. Its role as a microblogging and social media platform has gathered quite a user base. Twitter is very interactive; if there are any shortfalls, it may be the 280-character limit.
This is one of the best blogging services if you are looking at a microblogging site that focuses on the professional world. You are likely to find fans keen to learn more about careers, business events, and other things related to the world as a business machine.
LinkedIn Pulse is LinkedIn's platform where you can post articles. If your piece is excellent, then it has the opportunity to be featured in LinkedIn's news section. Other than this, you can also create short text-based posts on your feed.
The latest statistics by LinkedIn report that it has more than 500 million users and 250 million monthly active users. However, only 1% of the users create content, which means when posting on LinkedIn, you have less competition and the opportunity to get in front of business professionals, startup founders, CXOs.
Facebook is probably the most diverse social media platform out there. While there are some limitations, it does allow you to post lengthy write-ups and use GIFs and images to get your message out there.
Hubpages is a free blogging hosting site that allows users to quickly create blog posts and share them with the Hubspot community. It is excellent for beginners who want to start blogging soon, as it doesn't require users to have web designing or coding experience. Simply choose from the sections and start creating.
Users also can share their posts with a large audience and earn money from advertising and affiliate marketing. However, the drawback of this platform is that it doesn't let you customize the look of your webpage. You'll have to stick with the design they provide. So, if you are a beginner who just wants to focus on content and not design, then this platform is for you. However, if you are a seasoned blogger, this may not be the best option.
Medium is one of the best blogging services started by Evan Williams, founder of Blogger and Twitter. Various bloggers use this free platform to publish content in multiple niches such as design, health, wellness, marketing, etc. According to a report, Medium boasts 100 million monthly active readers.
Best of all, you also get the opportunity to earn under their partner program. Under this program, writers are paid monthly based on the time readers spend on their posts. There is no setup required, which means that you can start your blogging journey in just a few minutes. However, users don't get a website and cannot change the design of the post.
If an aesthetically pleasing design is what you are looking for, then Squarespace is the best blog hosting site for you. Like Wix, it has an easy-to-use drag and drop builder to create a blogging website in minutes. Their backend editor makes it possible to simultaneously edit the website and see the changes. Unlike WordPress, you don't need to go to the front end of the website to view the edits.
They also have a free and paid plan to choose from. Squarespace also gives you the option to add an e-commerce page to your blog, using which you can scale your blog and make money from it.
Users also get other benefits such as members' area, email marketing tools, and audience-building tools.
Weebly is a website builder that is best-suited for people who want to sell products on their blog. It's an easy drag and drop builder, making customization of different website elements easy. Best of all, it comes with an analytics tool that lets users analyze their blog's performance.
They have both free and paid plans. The free program offers a subdomain, five custom pages, and 500 MB of storage.
Jimdo is a good option for beginners who want to get their blog up and running without any hassle. When you visit their website, you'll have to go through a basic questionnaire to understand the purpose of your site. Then, based on the options selected, Jimdo creates a site for you.
This is great for people who don't have much design experience. The only downside of this platform is that users have to upgrade to the paid plan to remove the ads.
Typepad is a premium blogging platform that beginners and seasoned bloggers can use. It has a dashboard that allows quick drafting and publishing of posts. The analytics section provides an overview of the performance of the whole blog and individual blog posts. It also supports video and audio recording, and social media profiles can be easily integrated into it.
It is a paid platform, but they also offer a free 14-day trial of the platform. Other drawbacks include fewer widgets and limitations on the number of blogs that can be created.
Ghost is an open-source platform. The interface is clean, unique, and beginner-friendly. The dashboard has an analytics section where bloggers can view how the post is performing. They also have a library of unique themes or templates to choose from. It can be integrated with other tools such as Mailchimp, Stripe, Unsplash, Zapier, etc.
Key Takeaways
A blogging service refers to blog hosting services that allow users to create and publish blog posts on their platforms. Different services have different features. Some of the standard features include storage of blog data, hosting, web address, and URL.
There are two types of blogging services – traditional blogging and microblogging. Traditional blogging focuses more on the text and is more suited for writers. Microblogging platforms have less text and more images and videos.
Choose the best blogging service for you based on your level of expertise and goals. For example, if you are a beginner with no design experience, you should choose a service that is easy to set up and includes drag-and-drop features.
Choosing a service provider who can meet your goals, expectations, and requirements is essential.
Most providers have a free plan or a free trial period that helps users gauge the platform's effectiveness.
Conclusion
Now that you have an idea of the various platforms out there, you can go ahead and start blogging. Keep in mind that this post only covers a few of the options available. There are so many more blogging services, and it may make sense for you to try out a couple of different ones. The important thing is to understand what kind of audience you are looking to target and make sure the platform you choose is sustainable for the type of blogging you want to do.
Revenue generation is an essential aspect of blogging if you incur costs to publish your work. If you are keener on free blog hosting sites, you have a lot less to worry about in terms of costs. Many bloggers choose a blogging service to stay with it, so don't hesitate to explore new avenues if you aren't getting the results you desire.
FAQs
1. What are the three best blogging services in 2021?
– Wix 
– Blogger
– Medium
2. How do I make my blog unique?
– Do a content gap analysis of your competitors and address them in your post.
– Analyze your competitors and include the points they have not mentioned
– Use infographics, graphs, and images to illustrate your points
– Include personal experiences and stories
– Write on controversial topics
– Include quotes from experts in the blog post
– Take a stand and stick to it
– Create in-depth content
– Include audio recordings that summarize the post
– Include interviews of experts in your niche
3. What are the best apps that support blogging?
– Canva: For graphics and infographics
– Blogger: For publishing blogs
– Google Analytics: For analyzing traffic on the blog
– Feedly: For the latest news and blog post ideas
– Google Adsense: View your earnings and critical data on the go
– Pocket: Save articles and videos of other sites in offline mode
– Buffer: For scheduling social media posts
– Google Docs: To write and edit articles
– Quora: For generating topic ideas
– Evernote: For taking notes on the go
4. How do bloggers make money?
– Affiliate marketing
– Sell your products or services
– Make money through ads
– Sponsored posts or paid collaboration
– Sell consulting or coaching services
– Conduct a paid webinar
– Create a paid membership community
– Write reviews
– Create a paid job marketplace
– Sell digital info products such as ebooks, courses, checklists, cheat sheets, etc.
5. How do bloggers get paid?
The most common ones are affiliate marketing and placing ads on their website. Google AdSense is a great platform for bloggers placing ads of advertisers on their website. Affiliate marketing refers to promoting someone else's products or services in exchange for a commission.
6. How do I get my blog noticed? 
– Create unique and original content
– Publish content in one specific niche
– Use email marketing to promote your blog
– Use social media marketing to promote your blog
– SEO-optimize the article to increase its rank on Google
– Collaborate with other content creators and bloggers
– Create content with one target audience in mind
– Use paid advertising
– Write fantastic content in guest posts
– Leverage events and conferences