Content
8 Best Blog Post Ideas for Your Content Calendar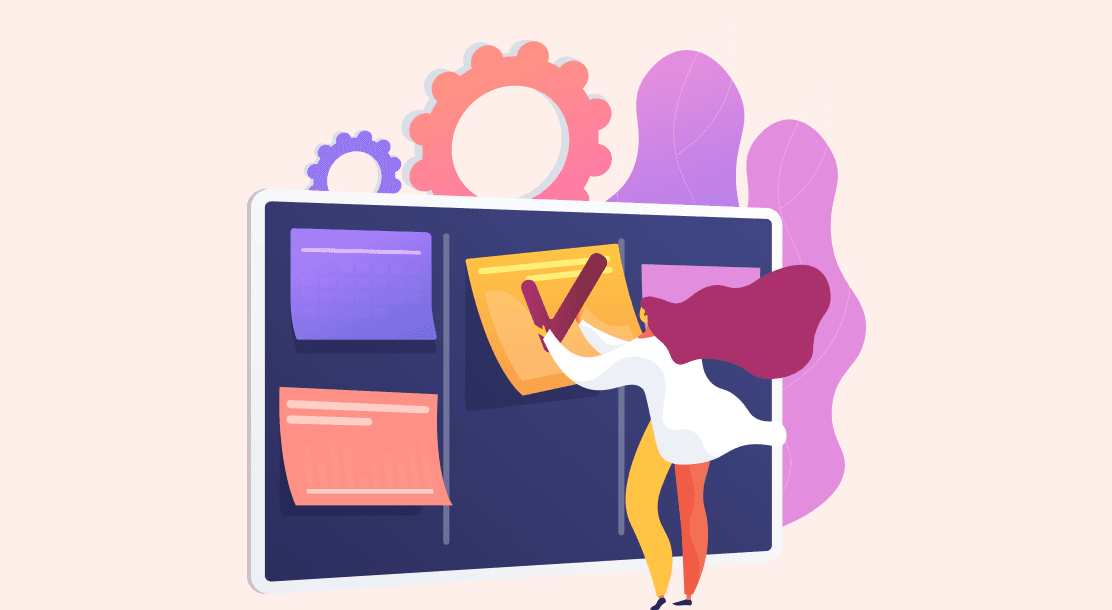 Table of Contents
Best Blog Post Ideas for Your Content Calendar
Key Takeaways
Conclusion
FAQs
A content calendar is a document that tracks activities across an organization. It is primarily used by marketing professionals and web production organizations to track multiple activities. And when you come across the best blog post ideas, you can put them down on the calendar. In this manner, your team members can view your unique blog post ideas at once. It keeps all team members accountable and ensures that you always have a steady stream of unique blog topics.
Best Blog Post Ideas for Your Content Calendar
If you're trying to come up with the top blog post ideas for your web pages, you have come to the right place. We have listed some of the best blog topics to get you started and keep your readers engaged.
1. Roundup posts
Roundup posts are of two types: expert roundups and content roundups. You could round up influencers who have made a difference and share their accomplishments and opinions. Curate popular articles, reviews, podcasts, etc., in a particular niche and create a report. Ask for the opinions of multiple influencers on the same topic and collate them in a single blog post.
You could also create a poll or survey, which can be embedded into your blog. This is one of the most unique blog post ideas that generate a lot of traffic, as it establishes you as an authority in your niche. After all, why would so many people send their opinions to you, if you were not relevant? Content roundups are slightly different. You have to comb through the top guns in your niche, check the content that they are pushing out, and choose the best ideas to collate.
2. Do-it-yourself blogs
Wiki How is probably one of the most popular websites that guide people on how to do things. If you have expertise in some niche, you could also work with basic blog post ideas to help readers learn about various topics, such as using products, creating recipes, conducting social behavior, etc.
Create instruction manuals or guides to help people learn how to use a certain product or tool for personal or professional use. Using short do-it-yourself (DIY) videos in your blog can greatly increase its visibility. You can also provide suggestions for using a product, service, tool, website, etc., easily or without spending money.
3. Cheatsheets
Cheatsheets have many forms: worksheets, checklists, and more. If you are looking for some of the best blog ideas, but feeling stuck, you could give your audience a cheat sheet. It would give them an insight into your marketing plan. If you post marketing content, you could give them content calendar templates, SEO checklists, visual cheatsheets to scale their business, and so on. Cheatsheets are likely to be a huge hit with your audience, as they provide a lot of valuable information.
4. Emotional blogs
We all love stories. Success stories and case studies are two of the most important long-form blog post ideas you can use to scale your business. Forum Sheth, AVP of Content and Brand Marketing at WebEngage, mentions that they not only leverage case studies to generate leads, but also repurpose them into emailers, newsletters, and social media posts, thereby saving a lot of time and resources. Share the story of your accomplishment in a limited time frame. Writing a case study to illustrate how someone achieved something relevant and significant about your niche market could be an effective blog post idea.
You could write an inspirational story about someone who overcame a major hurdle in life or accomplished something extraordinary to evoke ambition in your readers. Write an inspirational post to motivate your readers to take action. Create a manifesto to help readers accomplish a major goal or incapacitate their hurdles in order to achieve their true ambitions.
You can report or create a unique blog post that astounds and amazes your readers; something that is generally available but gives more information on the subject. This will help increase engagement.
Awaken your readers to a social stigma with a battle cry that makes them feel part of a community, while learning and responding to a public need.
Write an open letter to a public figure or general historical figure to share your opinions and raise important points and questions regarding an issue that plagues the public.
A simple blog post that highlights the lessons you have learned about something would also educate your readers with subtlety. Always leave some CTA for your readers to respond to. Share a personal story with your readers that helps you connect with them at a psychological level due to the relevance and relatability of your post.
5. Fearful pitches
Often, we make common mistakes that go unnoticed. You can stand out by making a glossary of common terminologies that people may be unaware of. Point out common errors that people tend to make on an everyday basis that may be causing them harm. Demystify common myths and propaganda with valid ideologies to support your argument.
One of the best blog post topics, such pitches alert the readers to something they may be doing wrong. They will then feel compelled to read your blog for the correct way of doing it. You could also share material that warns people about a certain stigma or critical information that may be commonly unavailable.
6. Multimedia blogs
When you are making a content strategy, the type of content that you create and the format that you use to deliver it are important. If you create gated whitepapers, you could refurbish them into blogs for users to access freely, and direct them to a detailed PDF with a call-to-action (CTA). If you are creating blog posts, you may create an infographic or video to circulate on social media channels.
Unique blog post ideas in this regard will help you stand out. You can also create quizzes on popular topics, such as television programs, movies, celebrity lifestyle, health, etc. Design infographics that express a pressing concern on a veritable scale are one of the best blog post ideas to attract the attention of readers. You could use tools like Canva to create visually appealing infographics. Another idea is to use comic strips to talk about a particular issue or idea, in order to make it more interactive. Visual content can hook the readers and compel them to read more.
7. Guest blogs
You could invite a guest to speak on a podcast or have someone else write a blog for your website. Guest blogging is a great way to increase your blog's reach and establish yourself as an authority in your niche. If you get an influencer or known professional from your niche to guest blog, the audience will perceive you as a credible voice. It is an effective network-building tool. Your website will also get more traction, as that personality's network will get to know of you. Make sure your guest blogs are SEO-optimized.
8. Instructional blogs
A step-by-step breakdown of any task or a comprehensive guide with all the necessary information would be an excellent lead generator for your blog. When potential customers need to do something and get help from your blog, they would be more likely to enter your blog or check out your products and services. You could put up simple illustrations or mood boards to complement those steps for higher engagement. Infographics, charts, and diagrams can help grab and retain the attention span of readers.
Key Takeaways
Having a guest post from a well-known influencer would work wonders for your blog. It is an effective way to increase your reach and build a network.
Repurpose long-form content into smaller pieces to save time and resources. You can convert a blog post into a Q&A video for Facebook, or convert a long Youtube video into smaller Instagram Reels. Keep in mind the platform that you are posting on and develop content accordingly.
How-to articles and comprehensive guides could be an effective lead magnet.
Try to diversify your content calendar with different types of content.
Infographics and other visually engaging content have a greater appeal.
Conclusion
Plan a content calendar to keep track of your blog posts. When you have a well-planned content calendar that you update daily, you will never have to worry about a dry content pipeline. However, first, you need to choose a niche you would like to write in. Now that you know of the best blog post ideas, you can go ahead and create a blog in your specific niche. Keep writing every day. Put your best foot forward. Remember, consistency is key.
FAQs
1. How to make money with a blog?
You can earn money by collaborating with brands and running ads on your blogs. Try to collaborate with people who are relevant to your niche.
2. How to persuade others to guest post on my blog?
LinkedIn is an amazing networking tool. Find people who are doing work around your niche and drop them an inMail or message. You could also reach out to your mentors and ask them to guest post on your blog. Use your network well.
3. How long before I start seeing results of my blogging efforts?
Six months is a good time to check for some traction from search engines. You have to be active on social media and promote your blog. It may take some time, if your domain requires expertise to write on. However, stay consistent and you will see results.
4. How do I define my target audience?
If you are writing about guitars, you would want to reach musicians. Similarly, your target audience depends on your interests and the niche that you are writing about.
5. Is blogging profitable in the era of video content?
Your buyer persona would determine whether your audience would love a text post or a video. The question is, why not both? You can have a blog and embed video links within it. If someone wants to watch the video, they may do so, while some may choose to read the content. You can also try making vlogs, which are video blogs, that combine video, audio, as well as text.