Marketing
B2B vs B2C Content Marketing: The Differences and the Similarities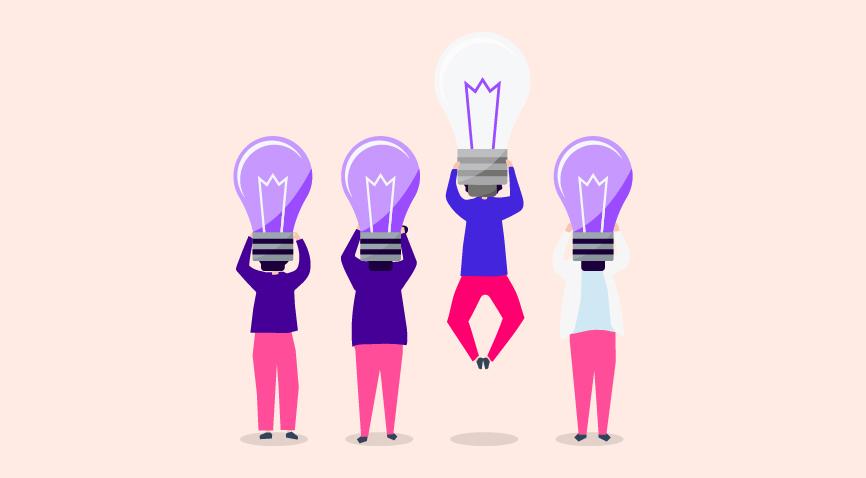 Table of Contents
Introduction
What is B2B vs B2C content marketing?
Key differences between B2B and B2C content marketing
Similarities between B2B and B2C
Conclusion
Key Takeaways
FAQs
Content marketing is an important part of a business's overall marketing strategy today. This powerful inbound marketing tool helps in building brand awareness, getting more engagement, attracting more website visitors, generating leads, and eventually increasing sales. However, the content marketing models of Business-to-Business and Business-to-Consumer will differ and this article will explain how and why.
It's easy to distinguish between B2B vs B2C marketing. B2B involves transactions between two or more businesses, whereas B2C means companies sell to the end consumers. So, the way a business would communicate with another enterprise would be different from how it would interact with a consumer. And thus, the ways the B2B and B2C companies will market themselves will also be different; the channels they will target, the messaging, the frequency, etc., will all vary.
Whether you're looking to land contracts with a trading company or encourage an individual to buy your product, the way you present information is of paramount importance. Your content marketing strategy should revolve around the persona you're targeting.
Let's understand the key difference between B2B and B2C content marketing.
What is B2B vs B2C Content Marketing?
B2B is a term used to define a business relationship between two or more companies. The relationship they develop is unique to a professional and industrial setting. Hence, when you're marketing your idea to a business, you'd have to use business jargon associated with your goods or services.
For instance, if you're a software company that caters to a real estate enterprise, you must speak the business language of your customer. How can your software save them more time and costs? How well do you understand their pain points? How efficiently can your product solve its troubles?
In B2C content marketing, your language needs to cater to the consumer. Technical jargon is more likely to be a hindrance than an advantage. The mantra should always be to Keep It Simple, Silly (KISS).
For example, when Royal Enfield advertises their bikes (B2C), they focus on rider sentiments like comfort and utility. On the other hand, when Tata Consultancy Services pitches their expertise in outsourcing business processes (B2B), they explore an angle that complements their client, which is another business.
Now that you have a basic idea of the difference between B2B and B2C marketing strategies, let's get into the nitty-gritty.
Key Differences Between B2B and B2C Content Marketing
1. Types of stakeholders
In B2C content marketing, you're likely to address people on a more personal level. Even if the decision involves a family member or a friend, their conversation will not be based on long-term revenue or statistics. They would like to make a decision based on what is practical. Your goal is to sell your goods or services in a way that an individual would find appealing.
On the other hand, in B2B, you're likely to sell your goods or services to a group of stakeholders (like CXOs, CEOs, CMOs), in which case the tone you choose reflects your professionalism and an aspiration to engage in a long-term business relationship with many other professionals. This means that you're not just selling your goods and services but a concrete plan that would benefit multiple business stakeholders.
2. Detailed vs broadly descriptive
In traditional B2C content marketing, you can offer broad descriptions of the product you're selling that may attract customers' attention. An example would be selling shoes to individual buyers.
In B2B, your description of the goods or services should be well-organized and more informative for a business to invest in your idea. Much like endorsing a racing tournament with an energy drink company. You may have to answer questions like, what makes your energy drink a race car driver's best asset?
3. Emotional vs rational perspectives
Traditionally, selling products or services to B2C markets requires generating an emotional response. That's because individuals are interested in advertisements that are relatable to them on a personal level. When popular brands use sports stars and movie icons to endorse products, people are inspired to purchase. That's how customers can be nurtured by eliciting an emotional response.
In B2B content marketing, your goal is to create a rational response to promote your goods and services. The purpose of your content is to urge a practical solution. Essentially, when IBM endorses high-performance machines and technologies for businesses, their focus is not just on the end-consumer but on the overall function of an enterprise. They use technical documentation, whitepapers, and case studies to offer clients exclusive insights into high-performance solutions. This is an important difference between B2B and B2C marketing.
4. Understanding the psychology of scalability
While gauging your solution's scalability, examine how well it applies to your readers' daily lives. For a consumer, your product may be meant for personal use or a friend. There's not much in the way of their purchase decisions because their relation with your content is more immediate.
In B2B content marketing, psychology is linked to the scalability of the solution you're offering. Most goods and services may be for large-scale use, where the marketing mix requires more information about every aspect of your business. To convince a corporation about your idea, you have to pitch your software's scalability as a secure asset for its business growth, not just the immediate satisfaction of knowing that you have a solution. And the solution should have proven results.
5. Educational or fun?
The basic idea behind your content marketing strategy is to generate interest and engagement among viewers. While most businesses consume educational content, individuals spend more time engaging with entertaining content online. However, this is not a rule, rather a reflection of your brand tone and how you'd like to promote your goods and services. Nevertheless, choosing the right brand tone is essential for both B2C and B2C marketing. You just have to study the audience persona well enough so that your content reaches them at the right time and with the right message.
Similarities between B2B and B2C
The internet is a vast playground for B2B vs B2C marketing. In cyberspace, users come from various professional and social backgrounds, and you have to consider every aspect of your audience.
Besides the difference between B2B and B2C marketing, here are a few similarities between B2B and B2C content marketing strategies:
Behind both B2B and B2C content marketing, real people are involved. Your marketing strategy must always encourage a human touch to your messages.
Trust determines the relationship of your audience with your content. You have to provide reliable information.
Both forms of marketing require clear solutions to specific problems.
The purpose of both is to get people to contact you via different channels.
Both B2B and B2C prospects require continued after-sales support.
Content marketing should be well-defined in both cases to meet business objectives. While addressing your brand as the solution to a customer's or business's problem, you must convey your unique values that separate your expertise from the rest of the industry.
People in businesses and consumer markets should be recognized as individuals.
Potential customers should be nurtured to make the purchase and eventually become advocates for your cause.
You must identify and define the audience persona before drafting a content marketing strategy.
Usually, content creators draft fictional representations of their B2B or B2C personas to get a general idea about user behavior. This information is used to draft compelling content that grabs a user's attention and nudges them towards taking action.
Conclusion
The fundamentals of your content marketing strategy should change with the new information you gather about your market. Whether B2B or B2C, you have to use insights and analytics to assess your content marketing strategy's performance. That being said, never be afraid of trying out your creative flair and getting inventive with your words.
Key Takeaways
Content marketing, today, is essential for brands to ensure that they thrive in the digital arena making a mark for themselves, be it a B2B or a B2c business.
The B2B vs B2C marketing strategies will always differ since their products and end consumers are different.
Besides the type of consumer, the key differences between B2B and B2C marketing include the messaging language, educational and entertainment value of the marketing content, and scalability of the solution offered.
Many similarities also exist in B2B vs B2C marketing which includes provisioning of solutions to problems, after-sales support, human touch to the messaging, etc.
FAQs
1. What are the top 5 B2B content marketing strategy tips?
– Storytelling: Your story precedes your product. Make sure you tell a good one. 
– Collaborations: Joining forces with like-minded peers will get you better traffic and more exposure. 
Post all forms of content: Your brand should leverage all kinds of social media platforms with suitable content. Do not hesitate to humanize your brand with people, users, influencers, and teammates. 
– Tracking the metrics: You are allowed to experiment. But don't forget to measure the impact it generates. This will help you identify potential opportunities as well as discard underperforming elements. 
– Invest in paid ads and content marketing tools: Replace/reduce manual effort wherever possible. This decision will pay itself off in the long run.
2. What is a great  B2B content marketing example?
Hubspot: This brand has a rock-solid content marketing strategy. Every piece of content leads to a specific call to action, turning leads to customers. They are leveraging all forms of content, from ebooks to blogs and educational courses to podcasts. Their content is centered around marketing and sales, especially for small businesses.
3. Which marketing strategy is best for B2C?
There is no hard and fast rule, but some tried and tested methods for good results are:
– Social media marketing
– Paid advertising
– Email marketing 
– Interactive marketing 
4. What are the must-haves of B2B content marketing?
A B2B firm should  focus on: 
– An excellent user experience
– Niche driven content strategy 
– High performing SEO
– Affiliate or referral marketing (if applicable) 
– Personalized content for the user
5. What is B2C content marketing?
B2C content marketing is all about the strategies and best practices to market products and/or services among individual consumers and not businesses, via worthy and engaging content. Common forms of content marketing in B2C include social media, videos, visual content, blogs, etc.
6. What is B2B content marketing?
B2B content marketing covers the creation and distribution of content that helps increase brand awareness, leads, traffic, and sales for business-to-business companies. Some types of content marketing in B2B sphere are blog posts, whitepapers, ebooks, case studies, webinars, videos, and infographics.