Marketing
A 5-Step B2B Content Distribution Framework Guide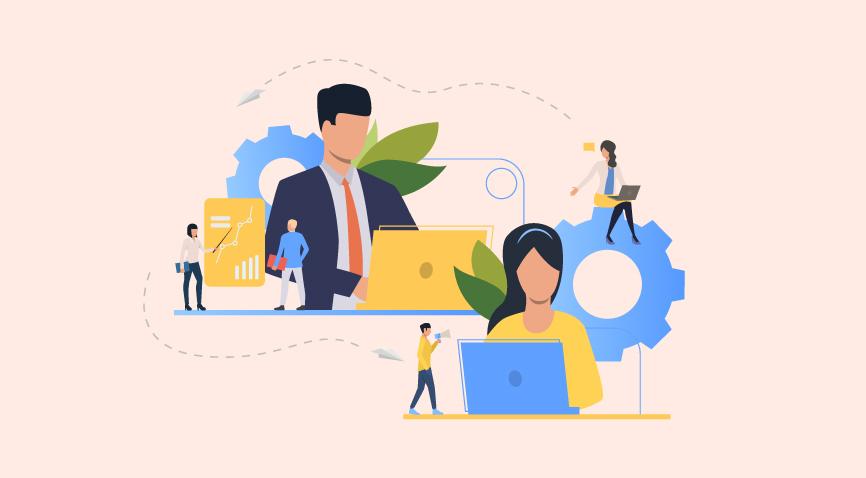 B2B content distribution is challenging as it is. To ensure its success, build a content distribution framework to execute your campaign to the best of your ability.
B2B content distribution is the method of producing and distributing content to increase brand awareness, traffic leads, and sales for B2B companies. Common forms of content marketing in the B2B format include,
Blogging
Podcasting
Email newsletters
Infographics
According to Second Eclipse's Essential Guide to B2B Content Distribution, there are several methods for properly distributing your material. What works best for you is determined by the product or service you're delivering, your budget, the amount of time you're prepared to invest in distribution to achieve your content goals, and your target audience.
Consider the following channels:
Internet (paid and organic)
LinkedIn
Industry groups and ListServ
Public relations and earned traffic
Reddit and Quora
Optimization for search engines (SEO)
Now that we have established that quickly, let's move on to how to build a content distribution framework in just five steps.
Building a 5-Step Content Distribution Framework
Open Media has created a 5-step content distribution framework as follows:
1. Connect with industry influencers
Consumers are significantly more inclined to buy things endorsed by people they know and trust (at least on some level) than products "pushed" on them by faceless businesses.
Influencers may be a great source of content distribution for your firm in this regard. Influencers exist for B2B businesses. By collaborating with influencers in or adjacent to your business, you may be able to achieve three different marketing goals at the same time:
Obtain aid in creating outstanding content.
Increase the legitimacy of your collaboration.
Increase your exposure.
How can you successfully align yourself with a powerful influencer? There are various ways to accomplish this, including,
Mention the influencer in your article, and then contact them with a collaboration offer (formal or informal).
As a firm, hire a key influencer.
2. Make it possible for (qualified) visitors to post on your site.
This phase allows you to benefit from the experience of industry leaders and other highly credentialed guests. Allowing industry experts to write guest posts on your site will increase your business' legitimacy in the eyes of your audience. Of course, you'll need to complete your homework. For example, you'll need to ensure that each visitor has the qualifications consistent with the status you want your business to have.
However, if done correctly, this is a highly cost-effective strategy to optimize the impact of your content distribution.
3. Put in place a paid advertising strategy.
B2B advertising is critical for generating more leads. Paid advertising is, in some ways, the polar opposite of influencer outreach. It's not "organic" by any means, and it's far less personalized than the marketing approaches in our previous two phases.
However, marketers continue to employ paid advertising as a critical component of their entire strategy since Google has stated that for every $1 spent on paid advertising, businesses might gain $2 back.
Here are some specific paid advertising strategies you should look into:
PPC marketing
Advertisements on banners
Advertising on the ground
Advertising on social media
4. Investigate co-branding opportunities
Co-branding is a method of collaborating with a firm in an industry similar to yours. Ultimately, the idea is to collaborate to increase exposure and capitalize on each other's marketing momentum.
The collaborations between Shopify and its Partner Network – app developers, agencies, and more – exemplify B2B co-branding. Shopify is expanding its platform features by allowing e-commerce merchants to create applications on their platform for use.
At the same time, partners are rewarded with access to Shopify's 600k+ merchants and the use of Shopify's logo.
5. Make use of word-of-mouth advertising.
Word-of-mouth marketing (WOMM) is one of the most powerful promotion types, yet it is usually entirely free for your business! What steps can you take to make WOMM work for you?
Ask satisfied consumers to refer their friends and family to your firm at the end of each contact. Include a like, share, and/or subscribe button to help your information spread after each purchase. Encourage workers to use social media to share product-related tales. All of these techniques will aid in the optimization of your content distribution efforts from the bottom up.
In the End
As marketers, we understand that distribution is now king, not just content. In that spirit, this blog's 5-step guide to content distribution in a B2B setup will be an excellent step for your business to build an efficient content-distribution framework.
Key Takeaways
Work with a network of influencers.
Make it possible for qualified visitors to post on your channel
Have a paid advertising strategy
Look into co-branding opportunities
Word of mouth marketing is free and effective
Use content distribution channels like Linkedin, PR, SEO, etc.
FAQs
1. What does content distribution involve?
Content distribution involves promoting content (written, audio, video) to Internet audiences via various channels. These channels are divided into owned, earned, and paid media.

2. What is the definition of a content distribution strategy?
A content distribution strategy is a plan that assists an organization in disseminating its material, such as promoting its most recent blog post or distributing a new ebook. Publishing content only gets you so far; a content distribution plan ensures that the rest of the world views your material.

3. What exactly are content distribution tools?
Content distribution tools can include owned media like your blog, website, email newsletter, and social media accounts. Earned media includes social media shares, guest blogs, media attention, and product reviews.

4. What is the definition of digital content distribution?
Digital distribution is the transmission or distribution of digital media material such as audio, video, e-books, video games, and other software. It is also known as content delivery, online distribution, or electronic software distribution (ESD).

5. What exactly is B2B content marketing?
B2B content marketing involves producing and distributing content to increase brand awareness, traffic, leads, and sales for a B2B company.