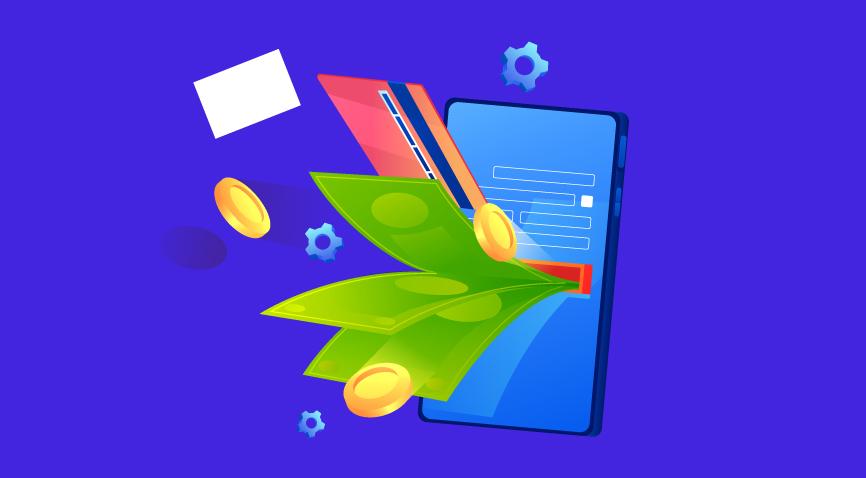 Table of Contents
Understanding Paid Content Collaboration
10 Advantages of Content Collaboration
Key Takeaways
Conclusion
FAQs
Blogging and Instagram influencers have transformed the media landscape. There are unimaginable advantages of content collaborations these days. Paid content collaboration allows you an interesting and innovative way of bringing your product or service in front of millions of potential buyers and developing a personality for your brand on a social media platform. Even though this might incur more expenditure on your company/brand's part, paid content collaborations are promising and will return good results.
Understanding Paid Content Collaboration
Paid collaborations can be defined as the process in which influencers post in exchange for the product you have sent them while also receiving a payment from you. If you want to reap the maximum advantages of content collaboration, it is essential to maintain your relationship with the influencer.
10 Advantages of Content Collaboration
There are several advantages of collaboration and no dearth of benefits that it can bring for your business. Listed below are some of the advantages of content collaboration:
1. Establishes trust with the target audience
Your audience or potential buyers must trust you in person before they trust your product or service. Influencers have a dedicated follower base. If they show a preference for your product through their videos and posts, their followers are sure to get interested in your product and services.
Also, many internet influencers make genuine efforts in crafting their content, and their audience trusts and follows them for a reason. Collaborating with them brings an element of genuineness to your brand, establishing trust with many potential buyers.
2. Helps you generate high-quality leads
One of the significant benefits of collaboration is the generation of high-quality leads. Whether you are collaborating with micro-influencers or known celebrities, your prospect of reaching out to a higher audience increases massively. Influencers are experts in their fields and content promotion. Their followers highly value their opinions.
These influencers allow you to reach the right audience. This, in turn, saves your time, effort, and resources which you would have otherwise spent on scouting target customers.
3. Organic social media reach
Only social media influencers can help you have an organic reach on specific platforms. Among the advantages of online collaboration, this is also something that can take place only through paid collaboration. Organic reach is no more an easy task on social media. Social media platforms operate on a pay-to-play model these days.
Therefore, the chances of promoted content reaching out to the audience are limited to your social ad budget. And the chances of your non-promoted content being seen are almost negligible. In today's scenario, paid content collaborations are the new face of organic marketing.
Paid content collaborations boost your content marketing strategy. A lot of influencers today are really good at what they do. They know their niche well and have a thorough understanding of their audience. They are even known to take short courses and have a sound knowledge of what they are doing, thus, creating relevant content.
Don't be surprised if they create better content than your brand. You can even create a collaborative account on social media platforms of your choice and leverage the content created by the influencers you are collaborating with. Their content is a boost to your marketing strategy.
5. Creates a content bank for your brand
Another on the list of advantages of online collaboration is the availability of more content that promotes your product or service than you have actually created. You are not just paying them to promote your product; you are, in a way, paying them to create content that promotes your product. With their consent, you can even repurpose the content they have created.
Your social media pages will never be out of content ideas with a few trusted influencers. The best one amongst all the benefits of collaboration is the consistent flow of quality content.
6. Reduction in marketing costs
While there are several advantages of collaboration, you will undoubtedly love the one related to your marketing budget. While traditionally advertising your product/service can incur a lot of expense, collaborating with micro-influencers can save you some money. Influencers usually have a fixed rate per sponsored post depending on the number of followers.
And it is proven that influencer marketing generates 5X more engagement than traditional advertising.
7. Effective work due to multiple stakeholders
Paid content collaboration brings efficiency in marketing owing to the presence of multiple stakeholders. There are fewer chances of work delays due to internal politics and limited individuals. Since the collaboration is paid for, influencers will fulfill their part of the marketing cycle.
8. Brings a fresh perspective to your product or service
Not only do paid content collaborators promote your products and services, but they also make these products and services look more attractive as they bring in a fresh approach and perspective while crafting their posts, reels, and videos using that product. Many influencers promote brands in a really fun way, so much so that it becomes engaging and thought-provoking even for those who might not have had an initial interest in the product or might not even need it. Paid collaborations content is entertaining, useful, and highly engaging.
9. Helps your brand focus on key pieces of content
One of the key advantages of paid online collaboration is that you can promote more than just your product through it. You can promote key pieces of your content, like offers, discounts, and events concerning your product or service, without making it tedious for the audience.
Many brands offer influencer discount coupons, wherein influencers are given coupons with their names or codes on them. When used by customers, it helps them get the product at a discounted price and, at times, even generates a certain percentage of commission for the influencer. A two-way ticket to success, isn't it!
10. Creates a meaningful partnership
If done rightly, the best of all the advantages of paid online collaboration is the partnership between the influencer and your brand.
If they genuinely like working with you and your product/service, it goes a long way into boosting your brand's reputation. They will help you expand connections. They might put your products and services in the spotlight on more than just the channel you have paid for. They can help you find solutions to your marketing challenges in the long run. All you have to do is to allow them creative freedom. Ask them for honest feedback on your product/service or even content.
Key Takeaways
When influencers post in exchange for the product you have sent them and receive payment from you, it is called paid content collaboration.
One of the major advantages of paid collaboration is that it helps you build trust with your audience.
Micro-influencers help you generate high-quality leads.
Your brand's content bank will never run out of content ideas, as influencers maintain a consistent flow of content.
Not only can you promote your product and service, but you can also promote offers, discounts, and more through online collaborations.
There are many valuable advantages of paid collaboration, including reducing marketing costs and strengthening your content strategy.
You are also establishing a meaningful partnership by means of online collaboration.
Conclusion
Paid collaborations require you to set the parameters of the collaboration first. This includes drafting a social media contract, establishing copyright-ownership rights, deciding what method of payment you want to proceed with, the terms of the collaboration, etc. Nowadays, companies are establishing an entire influencer marketing team – a set of specialists or marketing professionals whose sole focus is on influencers who can impact their brand's potential buyers and make conversions.
FAQs
1. What is a DM for paid collaboration?
DM stands for direct messaging. It is a feature in social media marketing through which users, including brands, can contact influencers for a paid collaboration.
2. What is paid collaboration on Instagram?
Paid collaboration on Instagram comprises posts, videos, reels, and live streaming, any of which the influencer can use to promote your product.
3. What is meant by paid promotion?
Paid promotion means paying for your product or service's media space and placement.
4. How to pitch for paid collaboration?
To reach out to an influencer for paid collaboration, your brand can send an email to them or a direct message on their social media account.
5. What are examples of paid ad content?
Paid ad content includes PPC campaigns, paid social, sponsored placements, and several other paid opportunities.