Newsletter
8 Tips to Become an Editorial Email Wizard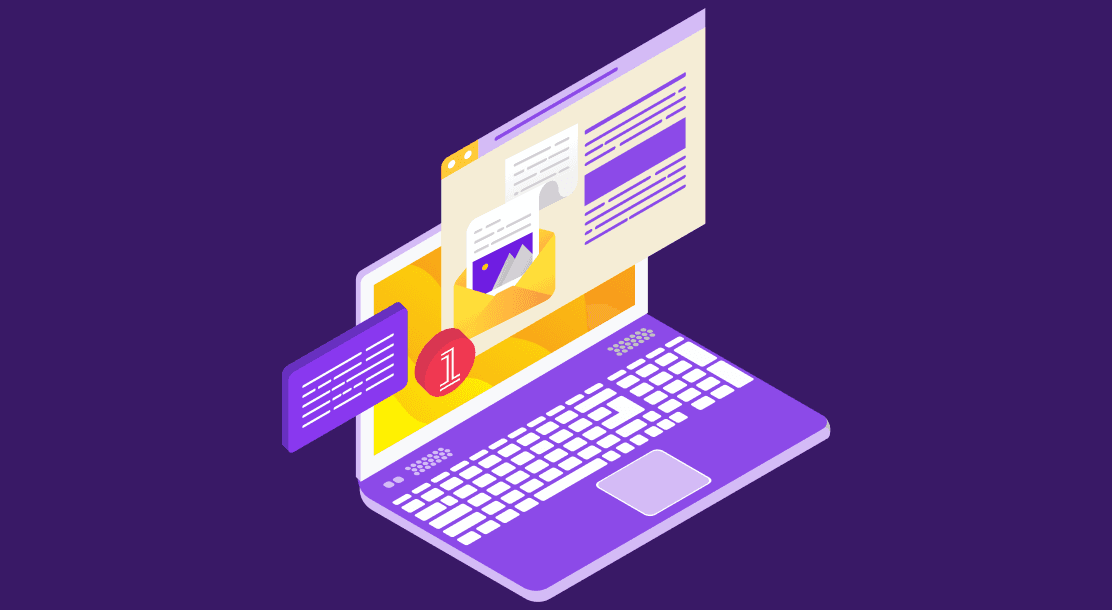 Editorial emails are informative, and help forge trust with the readers. In this blog, learn how to write one.
There has been an increasing need for building email databases. Editorial newsletters are digitally created and often customized content that is sent to the audience through emails.
Editorial emails make use of databases to lure customers into visiting a business' website and take some action. Although it depends on the nature of business, editorial emails often work well in all kinds of setups.
What Is an Editorial Newsletter?
An editorial newsletter is simply a means to promote editorial content. This can include anything from company-wide announcements to a recap of the best content a business has published in the previous week or month.
While the objectives of editorial newsletters mostly consist of drawing traffic and dispersing useful information, they often include special offers and coupons the customers can avail themselves. The contents of the editorial emails are designed to attract the audience. Thus, they are strategically made more vibrant and intuitive. The subject line and email content are curated carefully, with copywriting techniques and appealing visuals, to increase the opening rate.
While newsletters are quite effective, they only work when done right. Imagine a salesperson knocking on your door and trying to educate you about, say, dogs. Even if you were looking forward to adopting a dog, having someone come to your house uninvited seems counterintuitive. Editorial emails are the same. Doing a little too much might land you in the spam folder. As a corollary, a lot of email newsletters fail.
Editorial newsletters also differ from most email marketing campaigns, as their primary objective is to inform, engage, and educate the audience. As attention spans grow shorter and shorter, the need for more striking editorial emails grows stronger.
8 Effective Tips for Creating Editorial Newsletters
Here are eight proven ways to create attractive and high-converting editorial emails.
1.
Write a great introduction
A catchy introduction goes a long way in getting your audience's attention. Here are some tips to write a great introduction for your next editorial email.
● Get to the point. Fast. Consider adopting a no-nonsense approach without being condescending to your audience. This doesn't mean you shouldn't engage your readers. Do it, but without making them feel like you're wasting their time.
● If possible, leave an open end in your introduction. Leaving a question that piques interest will force the reader to visit your website.
● Statistics are great for influencing your readers to believe that your content is relevant. When you've introduced statistics to support your point, the piece becomes more convincing.
● A relevant image can also be a great introductory point. Consider designing your graphics with typography and colors in mind. Use quality images to direct the attention of the readers to the content.
● Respect the boundary between controversial and clickbait-y. If you are making statements without supporting your claim, readers might never believe you again.
● Introduce a common ground. Editorial emails can be opinionated, and you can use yourself as a subject. An example might include: "These 7 tricks have helped me lose 30 pounds in 3 weeks. Find out how."
2.
Work on the subject line
Even before an email is opened, your readers form a decision by reading the subject line. Your editorial email subject line will determine if your content is going to be read or will end up in the unread folder. Prominent brands follow specific practices to curate subjects to ensure that the readers are compelled to open the email.
● Don't try to provide all the details in the subject line. The optimum length for email subject lines is a maximum of ten words. Anything greater than that risks getting spammed or revealing too much information. You can deviate by a word or twice, but try not to go beyond that.
● Try a few different subject lines to determine the best one. What you can do is write 2-3 two to three subject lines that are fundamentally different from each other and send them to different groups of subscribers. Keep track of the open rate and determine the best style for your content. Follow that style for future emails.
● Avoid all caps, spammy words, and special characters in your subject lines. With the latest technologies implemented by Gmail and other clients, the platforms will flag this as spam. Spammy words may include: cash bonus, earn $, earn cash, fast cash, free, cheap, and many more.
● Depending on your brand's personality, get crafty with subject lines that pique interest or present urgency to your readers. Lists, trending topics, how-to titles, offers, statistics, and keyword-specific lines work quite well.
● Leverage the preview text (the line just below the subject line). Try to display the benefits your readers will get by opening the email.
3.
Be consistent design-wise
Your editorial newsletter should have a distinct design that can be recognized. Be it content-wise or design-wise, consistency is the key to keeping readers hooked. If your newsletter keeps changing its appearance every fortnight, the readers will have a hard time navigating it. And thanks to shorter attention spans, they'll find it easier to abandon the email altogether.
The general anatomy of an editorial email includes:
● A subject line
● A logo that resonates with your brand
● Crisp and sharp images
● An introductory paragraph
● Top editorial content or story that you are trying to direct the readers to
● Additional content that your readers may like
● Promotional content and a clearly defined call to action
● Social links
● Subscription information
This graphic presentation isn't the holy grail of editorial newsletters. Use your artistry to design a better design that resonates with your brand and theme. Let's discuss design elements that confuse the most seasoned email marketers.
A call to action is a directive that directs your audience to take the intended action. An editorial email without a clearly defined call to action compels the readers to leave the setup. A typical CTA creates a sense of urgency that helps increase engagement and conversion. Strong action words like "Subscribe," "Join," "Shop," "Order," and more are typically used.
To incorporate a CTA effectively in your newsletter, you need to provoke enthusiasm in the form of discounts or a promise of personal benefit.
4.
Tell stories
Whether your newsletter is visual or is packed with striking ad copy, telling a story that creates suspense and leaves a question can be effective.
For the editorial email to earn you an increased click-through and opening rate, telling a compelling story is quite important. A story doesn't need to have a hundred words. An animated GIF, a meme, a short clip, a perfectly positioned sentence, and other such elements can also be used to tell stories.
Netflix often sends newsletters with animated visual snippets of their latest shows. Although that might not tell you a whole story, it is often enough to start it. The suspense that the visuals create is more than enough to bring the audience to the platform to watch the show.
Nonprofit brands use this strategy more often than regular ones. They tell their readers how impactful their work has been and what improvement they can bring to the cause by donating.
The fundamental elements of storytelling still hold for editorial emails. The first part of your email should be used to build the characters up. Then give the readers something that they can relate to emotionally.
5.
Track metrics
Tracking data and evaluating them to analyze the status of your email newsletters is an integral part of marketing campaigns. Certain aspects of the campaign can and should be monitored if your objective is to reach more audiences.
● Delivery rate
The delivery rate is the number of audiences you currently have. A decreasing delivery rate is synonymous with a failing newsletter.
● Bounce rate
Bounce rates are calculated when editorial emails don't reach the inbox of the reader. Your goal should be to keep the bounce rate down.
● Open rate
To get a faint idea of how many of your readers have opened the email, you need to add a link with a tracker. That link, if clicked, contributes to the open rate metric. The technology that is used to track emails aren't quite reliable and can present wrong data.
● Unsubscribe rate
The number of audiences who decide to opt-out of your email newsletter is termed as unsubscribe rate. You don't want this to go up.
● Click-through rate
The click-through rate (CTR) is the metric that holds the most value in editorial emails. The number of people clicking on the email is known as the CTR.
6.
Consider personalization
The days of generic content are long gone. The preferences of different segments of customers have changed significantly in the last decade. As a brand that heavily relies on newsletters, it either is an inconvenience or an opportunity, depending on how you perceive this.
Inconvenience, because you need to segmentize your readers through A/B testing and possibly even refer to past data. Opportunity, because personalized content generates more click-through rate than generic one-size-fits-all content.
For example, a reader might have subscribed to your newsletter for smart bathroom technologies. Another might be more interested in smart homes, and the other in security cameras. Catering to all of them in a single newsletter is just not a good idea.
Keep your database clean. The customer's preference may have shifted. Don't spam their inbox by sending multiple emails. The segment of customers that haven't opened your email in months can flag you as spam if you keep reaching out to them. Cleaning up the database also reveals which area of your website needs improvement.
If your editorial emails contain the same or similar content for three weeks, the readers will get bored. Try new engagement tactics and improve your content to keep your readers engaged. Through data metrics, you should be able to understand which content does well with which segment of customers, and use that to polish future campaigns.
7.
Don't forget mobile users
Mobile users are your primary customers in 2022. The number of internet users that mostly use mobiles to check their emails has gone up significantly in the last ten years. As more and more users pivoted toward mobile devices, more and more brands started designing mobile-responsive experiences.
Mobile-friendliness is first and foremost about the visuals. The dimension ratios, the sharpness of the images, and the fonts need to be at par with the mobile devices. As the screen is smaller, you should consider using fonts that can be read without zooming in or scrolling down.
The next element is the copy itself. A four-line paragraph on a large screen will be warped to become 15 lines on a mobile device. This may inevitably deter the users from reading it.
When using a responsive design, don't forget to change the links to more mobile-friendly web pages. Your customers won't be happy to find themselves on a non-responsive desktop page after reading the newsletter on their mobile devices.
Event-based content is nothing new. It has always been prevalent in both the digital and traditional marketing domains. Holidays are meant to relax your audience, and holiday-related events occupy their minds during this time. Putting out a newsletter that goes with the theme of the event has a higher chance of being opened and shared.
Birthdays and marriage anniversaries can also be considered events, if you have the technological backup to automate the process. Your email marketing tool automates an email with the preferred content to be sent on important personal dates. This has a hugely positive impact on the reader's loyalty.
Breaking news and recent trends are also considered a good time for sharing newsletters. A recent example may include the COVID-19 outbreak. Leveraging the panic, many editorial emails have found their way to the inbox of thousands of people.
The discussion about segmenting the customers also applies to event-based content. Event-based customization may include different price points and region-wise content differentiation.
Key Takeaways
● Editorial newsletters are meant to engage people. Keep it simple.
● Writing a compelling introduction is the key to a higher click-through rate.
● Subject lines are the first impressions. Curate them well.
● Try to tell stories with words or visuals. Both are equally effective.
● Consistency in design and copy is of utmost importance.
● Mobile optimization can't be ignored. Consider using a responsive design.
● Events are traffic magnets. Don't just sit through them.
Hopefully, you've now understood what it takes to create an effective editorial email. Email campaigns have proven to be effective in all sorts of businesses, ranging from news to e-commerce. An engaging editorial newsletter can take your brand places.
FAQs
1. Editorial emails are informative, and help forge trust with the readers. In this blog, learn how to write one.
Email campaigns focus on selling a service or product, while newsletters focus on informing the audience.
2. Do you need to have automation tools to send out newsletters?
In most cases, they are not a necessity. But if you want to send out event-based newsletters, you'd be better off with an automation tool.
3. Are newsletters effective for marketing a business?
Newsletters are effective in engaging current and prospective customers who have already shown interest. They aren't a tool for lead capture.