Newsletter
7 Insightful Newsletters for Content Creators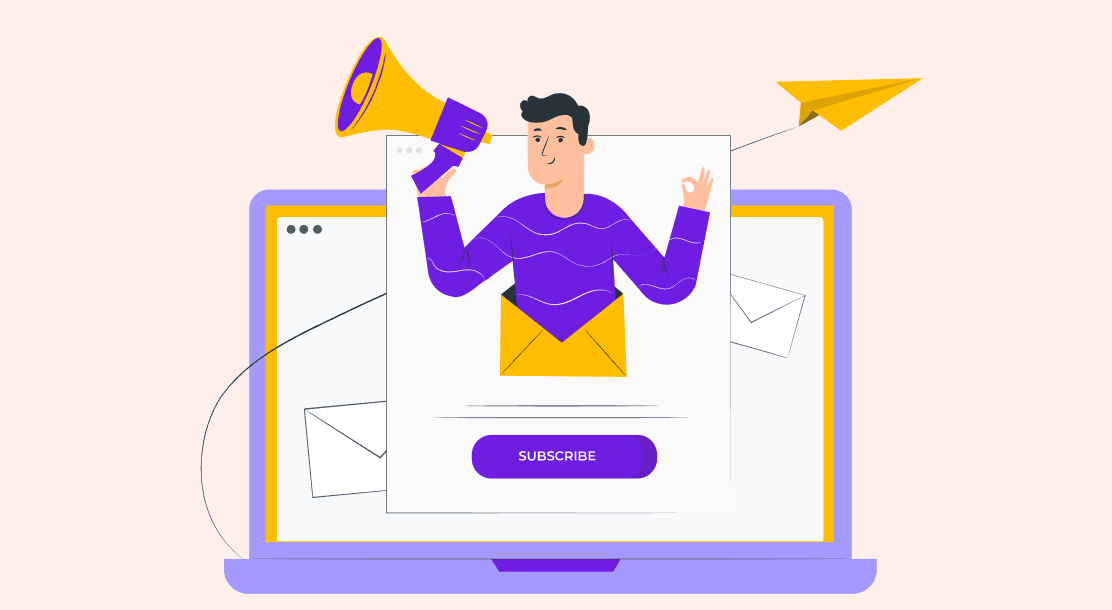 There is a truckload of resources for freelancers to choose from, but a special mention goes to newsletters. While newsletters help businesses build credibility and get more leads, they can be incredible forms of support to freelancers as well. A newsletter can serve as a source of inspiration, knowledge, and creativity. Well-designed, informative newsletters can especially guide you in enhancing your work and brainstorming ideas for your next project. In this blog, we share a few newsletters that we read, love, and learn from.
7 Newsletters You Should Subscribe to
We'd like to add that the newsletters we've picked are not content-centric in the conventional sense of the word. However, they're created by renowned content and marketing experts that go beyond the profession and will add value to your life in more ways than one.
You must have heard of Mad Over Marketing (or MOM, as they are popularly called). Their weekly newsletter is called "The Chitthi," which means letter or mail-in Hindi. The newsletter is sent out every Tuesday and has some incredible brand stories, business news, and a whole bunch of marketing insights. The use of GIFs and other visuals simply makes the newsletter a delight to read.
Ken creates content for Indian readers as well as the South Asian community as a whole. Their newsletter bundle, called "The Stack" is a wholesome offering of news and helpful insights into business, technology, sports, finance, and more. The writing is fluid and easy to follow, and the information never feels overwhelming. Much of what they write is highly analytical and well-researched and is often accompanied by high-end visuals. You can choose from paid or free newsletters.
The Alipore Post sends you incredible works of poetry, art, music, and photography. Take a break from creating and enjoy their collection for some inspiration. Other creators can also get featured in this newsletter, thus giving the creator community a platform to showcase their work—an all-in-all incredible initiative.
Varun's newsletter is yet another gem. On our episode of Pepper Spotlight, he mentioned he loved publishing it on Substack because it allows him to send bite-sized audio versions with it too. In his newsletter, Varun chronicles his weekly and monthly content recommendations. He also shares personal learnings and tips from his various content creation projects.
A thought leader we cannot ignore, Ankur Warikoo has given the internet some incredible tips and tricks on content creation. These stories are helpful for freelancers, marketers, and entrepreneurs alike. Warikoo uses his newsletter to speak his mind and share recommendations about books and videos, and stories of interesting people. His newsletter is both exciting and informative.
Terribly Tiny Tales (TTT) has melted our hearts with moving stories for many years. They are now taking their storytelling a step further with their highly creative newsletter. It is a biweekly newsletter loaded with emotions and relatable stories that make you smile, laugh, and even tear up. Their tales have the ability to create a connection: one that will keep you coming back for more each week.
One man's trash is another man's content! This newsletter by Ryan Broderick is one of the most peculiar pieces of content that will hit your inbox. It's filled with fun stories, evergreen observations, and information that you just cannot find on your daily scrolls through social media. As Ryan rightly says, Garbage Day is about "having fun online."
Here are a few more newsletters we just can't ignore:
Finshots: a daily newsletter that makes financial news easy.
Mush: a monthly blast that throws light on the LGBTQIA+ community in India and the world over.
The Morning Context: The Morning Context has multiple newsletters that span themes, such as public markets, world affairs, economy, environment, sports, and more.
Newsletters serve as great reminders that good content makes a world of difference to people's lives. So, subscribe to a few well-done newsletters and grow your information pool!