Video
5 Ways to Turn Your Audience into a Community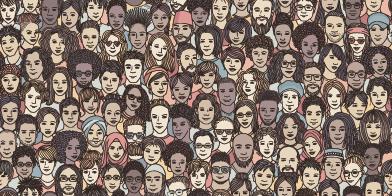 Communities make people feel like they are a part of something bigger than themselves. Many innovations begin with passionate community members. Even at Pepper, our community has been crucial to our product journey. Therefore, we share some of the best practices to turn your audience into a community.
Attracting an audience is the fundamental goal for any brand or creator but turning that audience into a community generates momentum for growth. An audience can become a consumer (paying or otherwise) but a community can provide a highly engaged, long-term customer base that contributes back to the brand. It is the dream for any content producer.
Some of the best success stories come from the coffee industry. The beverage became a cultural phenomenon when some brands marketed it as THE enervating experience. Coffee enthusiasts hopped in, popularising various brewing methods, and artisanal blends. Today, being a coffee snob is a mark of sophistication. The coffee community has helped many startups grow.
There are similar stories in the tech domain, equity market sector, etc. Big companies like Microsoft and home-grown unicorns like Zerodha have used community-based marketing to lead a dynamic conversation.
Communities make people feel like they are a part of something bigger than themselves. Many innovations begin with passionate community members. Even at Pepper, our community has been crucial to our product journey.
Therefore, we share some of the best practices to turn your audience into a community. These strategies also add to the success of your marketing efforts, so be sure to implement them in your work.
Create a Space(s) Where Audience Can Interact
The key difference between a community and an audience is the extent of engagement with you and between members. To retain audience interest, you have to do a lot of outreach and advertising. A community reaches back to you and can engage itself without your active efforts.
For this to happen, direct the audience to platforms to communicate with you and among themselves. They could be as simple as the comments section of your blogs or an exclusive forum if there is good potential to build a large community.
Thanks to social media, most apps provide great engagement channels. There are also places like Reddit, providing free community spaces. Recently, apps like Scenes by Avalon and Clubhouse have made audio-chatting popular.
Speaking of creating a space where the community can interact, Pepper Content is proud to present Elevate, the ultimate global content summit of 2021. Elevate is a fully immersive virtual content summit bringing together the biggest names in the content marketing space from across industry and the globe.
Stimulate Discussion in Community Spaces
If you want to set the rules of engagement, you have to take the lead in stimulating and encouraging interaction. Therefore, regular updates, posts on social media, debates, AMAs, Q&As, etc. should be part of the content calendar.
The Indian Dream Duo talks about building a community with Podcast on Pepper Spotlight.
You can also streamline CX efforts by hosting feedback sessions for improving product and service delivery. Keep your feelers out to monitor the discussion happening on every relevant channel. Invite everyone who is part of your audience to enroll in the community.
Ensure that members are engaging each other. They should be deriving value from networking and carry out self-contained discussions. This will generate enthusiasm to get more involved and grow a healthy, self-sustaining community.
Maximize Individual Personalization
An audience is usually a mass of consumer personas, where individuals don't stand out. A community, on the other hand, lets individuals be heard. The individuals are clustered around a brand but they engage one-on-one with each other. When leveraged effectively, this desire for recognition builds brand loyalty.
Some ideas include inviting regular contributors to share their experiences/expertise and promoting user-generated content. Answer even small queries or put them before the community. The idea is to incentivize the audience to stick around by recognizing their individuality and serving tailored experiences.
We talk more about personalization in our blog 5 Effective Ways to Humanize Your Brand
Demonstrate Industry Leadership
One of the top ways to build engagement is the way Salesforce and Hubspot did, by becoming a go-to source for authoritative content. Content that educates and solves problems naturally attracts people into building a community to further share best practices. Share your brand's original research and expertise in your domain.
Once you have built up a sizable standing, one excellent way to cement your position is by conducting large-scale conferences, webinars, or summits of value. Invite industry leaders and top professionals to share their learnings, update attendees on the latest trends and facilitate training for your community's skills or knowledge enhancement. When the community learns to expect contribution beyond just your product, they will be keen to drive evolution.
Reward Your Community for Their Contribution
The final puzzle piece to sustaining a high-quality community is a reward system to generate excitement and drive enthusiasm among members. Building on the individual recognition aspect, your community should win something for turning into 'more than audience'. Rewards make people feel appreciated.
There are many ways to combine rewards with stimulation of discussion and community participation. Host hackathons, contests, giveaways with cash prizes, coupons, gift cards, and more. You can also turn them into collaboration opportunities with influencers or brands that align with your business goals. Even a chance to spend the day with you, your team, or your leadership is a low-effort-high-reward community engagement idea.
Conclusion
Here at Pepper, we also experience the support from our growing community. We have gained valuable feedback, helping us build better products and solve pain points for businesses and creators. Our community keeps us on our toes and pushes us to go beyond as content marketing industry leaders. We are proud to have participated in the growth stories of talented creators and brands.
Depending on the domain, either the community or audience may be larger. If there is a pre-existing community whose niche needs you can meet, it may be easy to convert them into a customer base.
On that note, you will not want to miss Elevate, our content marketing summit. It's going to be the biggest virtual event of the year, where our amazing community will be interacting with each other, new members, brands, top creators, and industry experts. Do register to become part of a passionate and growing group of talented folks.