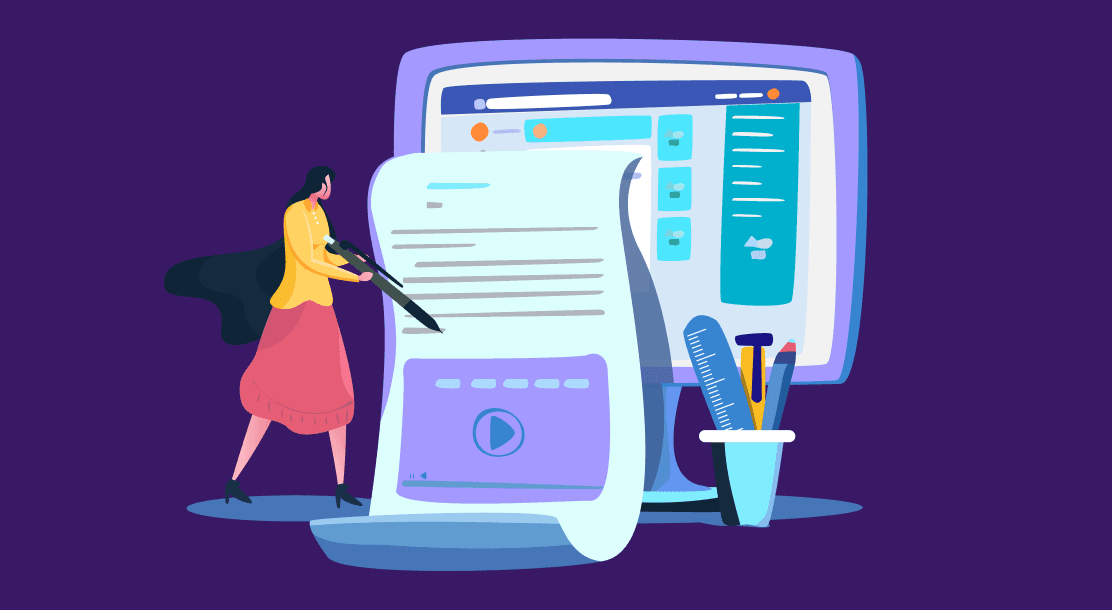 Regional content is the newest way for content creators to fulfill their long-term vision of remaining relevant to audiences with diverse needs. This blog will focus on how regional content is currently making great strides in content marketing, with valuable inputs from Ranjeet Pratap Singh, Co-founder, and CEO of Pratilipi; Supriya Paul, Director and Co-founder of Josh Talks; and Pulkit Agarwal, Founder of Trell. They talk about their journey, learnings, mistakes as content creators, and their take on the need for regional content creation in brand building.
Before getting into its role in content creation and brand building, let's first understand what regional content is.
What is Regional Content?
Regional content is created in a specific language or dialect commonly used in particular regions. According to reports, regional content today is pretty much at par with other language content like English and Hindi.
In March 2021, FICCI-EY media and entertainment sector research reported that regional languages will make up 60% of television consumption in 2025 from around 55% in 2020 and approximately 50% of streaming video consumption from 30% in 2019. This is a considerable number by several standards and shows how significant regional content is for consumers.
5 Reasons Brands Should Create Region-specific Content
Despite having fewer audiences and reach, regional content creation is a beneficial addition in content marketing to build an authentic connection between the brand and the consumers. Supriya Paul, from her experiences, feels that the shift from mainstream to regional content is a significant part of the post-covid trajectory of content consumption.
Five reasons to create region-specific content for brand building are as follows:
1. Satisfy the need of diverse Indian audiences
All three of our contributors, Supriya Paul, Ranjeet Pratap Singh, and Pulkit Agarwal, have a similar take on the needs of diverse Indian audiences. They all share a pretty identical journey of content creation through their platforms.
According to them, India is still rich in languages and dialects, and all these years of content creation have been unable to bridge the gap between content and this untapped audience. As a result, regional content through marketing and media is slowly identifying the needs of these scattered audiences filling the gap.
She focuses on how her brand initially adopted the same approach as Hindi and realized it was impossible. She says that the Indian ecosystem is so vast that content in Telugu cannot be replicated in Tamil or Bihari, or even Bengali, for that matter. So content marketers should not have a plugin for standard content creation but should go deeper into the emotions and play on relatability regarding regional content.
2. Make the process of brand building more authentic and relatable
Today, content marketing is the key to establishing a brand. And the audience has become more discerning. No matter the language or format, if a piece of content is inauthentic, consumers will not consume it.
Regional content is one way to reach scattered audiences passionate about their language and dialects. Pulkit Agarwal feels that the content industry is booming in terms of monetization opportunities, reach, and brand collaboration.
Authentic content creation in a regional language will directly target the audiences who feel left out because of the plethora of widely used language content.
3. Empower micro-community building to ensure a brand's long-term journey
A brand can only sustain itself when it directly connects with the consumers. This goes through content creators, who build a community that relies on them for entertainment and learning. Regional content has the potential to empower the micro-community that, as a result, will feel validated by mainstream language audiences. Thus, regional content can help a brand survive long-term because more people can relate to it and feel more comfortable while consuming it.
Pulkit tells us a little about how young people in tier-II and -III cities are becoming content creators and collaborating with brands to promote their products and services in these small Indian towns. He talks about how some of these creators actually got to walk to the ramp with designers during the Lakme Fashion Week. This is the power of regional content today.
4. Break the language barrier and reach out to the more regional audience
English content cannot reach the more diverse population of India, who mainly speak regional languages and dialects. Thus, this population relates better to regional content.
Talking about this, Supriya shares how her two new channels, Josh Nepal and Indonesia, successfully reached out to international audiences breaking all other barriers and engaging them around their language.
Adding to this, Ranjeet talks about how regional content can drive audiences to mainstream content. Pulkit also feels that users decide the end product of any creation. You can only give the audience more reasons to love your content.
5. Establish an organic connection between consumer and brand
Experimenting and failing are the only ways to grow in the content creation journey. Without trying to follow someone else's journey, a creator or a brand focuses on being reliable and giving access to their true self to their audiences or consumers. They develop an organic connection with their followers or consumers.
Creating regional content could be a good idea for a creator to establish an organic connection with their followers. To get that desirable validation or brand building, one needs to be consistent, and being authentic is the key.
Parting Thoughts
Content is the way forward and will continue to be so for a long time. The fact that content creation has reached the smallest of Indian towns and villages and brands recognize that makes it clear that regional content is the way to go.
How it is done, what medium is used, and for which audience depends entirely on the focus of brands and content creators.
Note: This blog is an excerpt from a session on Riding the Regional Content Wave to Empower Users with Ranjeet Pratap Singh, Co-founder and CEO of Pratilipi; Supriya Paul, Director and Co-founder of Josh Talks; and Pulkit Agarwal, Founder of Trell. The session was part of Elevate–a global virtual content summit organized by Pepper Content, bringing together industry leaders in content marketing.