Marketing
18 Powerful Content Marketing Quotes from Global Content Marketers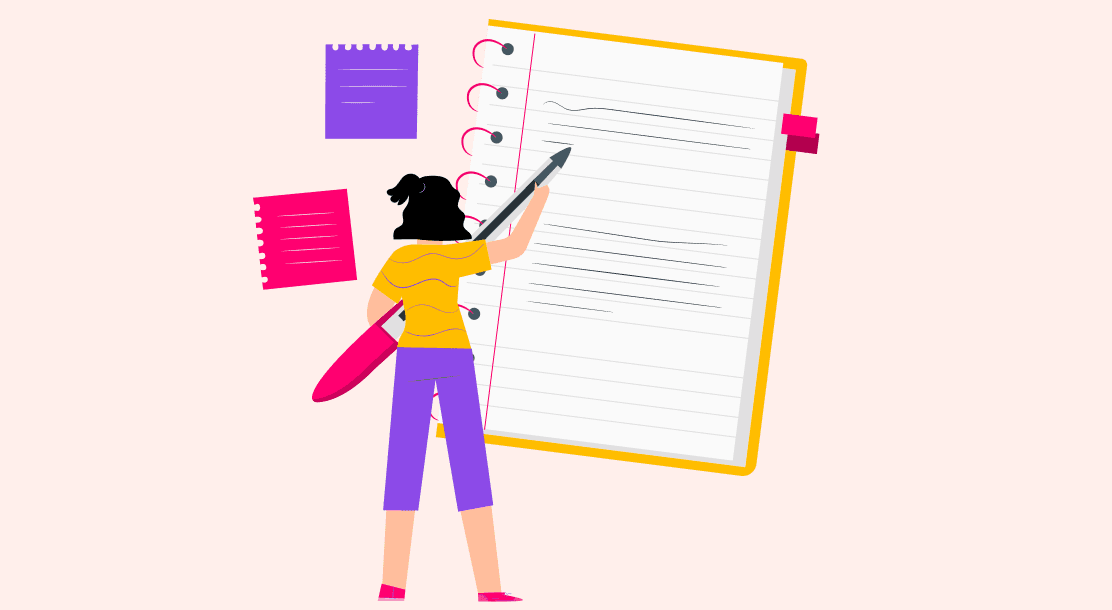 Did you know that according to Demand Metric, content marketing generates over 3x as many leads as outbound marketing and costs 62% less? It is no wonder then that brands across the globe—both B2B and B2C—across industries are adopting content marketing into their strategies.
This blog showcases 18 content marketing quotes from some of the top marketers from India and the rest of the world.
Let's read what they have to say.
"The trick to keep the business going in such an event (like the pandemic) is to change any marketing activity or content that is focused on growth marketing because this will not strike a chord with businesses at that time."
Akshatha Kamath, Head of Content at MoEngage
"Any business generally sees content as a support function. But when you position a product with content marketing and it brings returns, it becomes an integral part of the decision-making process. This is something we have managed to do with Make My Trip."
Ankita Sharma, Content Marketing Lead at Make My Trip
"Don't worry about which ideas you like and what you are attached to. Let the data guide your decision-making. And it all starts with your attitude. Detach yourself from the campaign and make a list of tests that you want to try and start checking them off, one at a time. The more that you test, the more you learn. And as a result, you progress faster and increase your lead conversion rate in the way that you want to."
Ben Sailor, Inbound Marketing Director, CoSchedule
"Storytelling is the best way to build a community. I think that the tribal way of sitting around a fire and telling stories is our core genetic code that has not changed. The components of good stories, too, have remained unchanged."
Dipashree Das, Content and Brand Marketing, Netflix India
"AI is part of the future of content—whether for creation or tracking. The amount of accessible data out there is generous, and with AI, one can do wonders! With AI, user actions and behavior can be tracked so precisely that sending personalized content may be a cakewalk now."
Fernando Angulo, Fernando Angulo, SEO expert and Senior Marketing Research Manager, Semrush
"I am not sure if other content marketing leads in the B2B SaaS space face this problem as well, but B2B spaces have never really considered the possibility of having in-house editors. Usually, the person leading the content marketing team becomes the bottleneck to ensure the final product and fix the style to flex a brand."
Forum Sheth, Assistant Vice President of Web Engage
"Content is malleable. That doesn't take away from the malleability of other aspects of marketing. Instead, it is all about personalization today."
Hector Anklesaria, Associate Vice President of Marketing at Tata Capital
"What drove me into this was the hunger to scale what is new, to do what has not been done till now, and demystify the challenge and make it work for me. Do things that you have done in the past but bring them to a new context and make them work for it."
Karan Kumar, Chief Marketing Officer of DLF
"I thought I knew what a persona was, but it was only when my manager at that time asked me to create a presentation on how to create a buyer persona, did I really understand what it means to know your buyer persona."
Lisa Toner, Director of Content at HubSpot
"I have seen content play a range of roles—from demand generation to lead generation to engagement to conversion to retention, and pretty much everything in between. The aspect of distribution has changed completely, too. Today, you have highly customized newsletters, and people are paying for them because of the expertise of content. Now, we are back to content as a product."
Manu Prasad, Chief Marketing Officer at Scripbox
"Content sparks conversation. A company, in my opinion, needs to have a point of view in the marketplace and a story to go around that point of view. You tell that story by creating content in a variety of formats. But put in place a content discipline—it can be in-house or user-generated."
Mark Kilens, Vice President of Content and Community at Drift
"Every writer on our team is aware of the impact of their work. They have an excellent understanding of how this is going to happen. As a result, they can work more confidently with the business teams because they are not just writing copy. They are the ones who know what works and what doesn't."
Priya Patankar, Head of Communications, PhonePe
"Uniqueness is key in storytelling. Whatever stories you're creating, they have to be something your customer doesn't find elsewhere. Ensure that the stories are data- or experience-driven."
Saurin Parikh, AGM of Content Marketing at Paytm
"The biggest challenge that arises is how to manage digital marketing with quality content. Digital marketing has precision. It can make you a sharpshooter. At the end of the day, the bullet has to hit the target. When the content is credible, it is more likely to reach the audience."
Shamik Banerjee, Chief Marketing Officer at Apollo 24/7
"Do not do a podcast just because someone else is doing it. Do it because you have some valuable content that you want to share with the world, and your target audience is in that space. It adds more authenticity to your brand."
Siddharth Sharma, Head of Marketing at Verloop,
"Grabbing a customer's attention is always a win. They may not buy a product or engage with it. We believe that if we are engaging in the right conversations, with the right larger audience, whenever they're thinking of insurance, they will think of us as the top brand of choice."
Sneha Beriwal, Head of Product, Digital, and Direct Marketing at Aditya Birla Health Insurance Company Ltd.
"The biggest value that marketers can add to a business is to offer their perspective to consumers, helping them make up their minds, delivering value from product or service they are looking at, and ensuring that they are convinced of whatever purchase they have made. Content marketing is right at center of this whole piece."
Sunder Madakshira, Chief Marketing Officer at Adobe Systems, India
"Hyper-personalization has a place in the future. The relevance of interactive emails will increase. Exceptional brands will manage to send the relevant content at the right time and ensure that users build a conversation around it. The future is how AI and AMP will create hyper-personalization to create a great customer experience."
Tanishq Juneja, Global Product Marketing Lead at NetCore