Branded Content That Engages Your Audience
End-to-end branded content solutions

A vetted pool of writers and editors

The fastest turnaround times at scale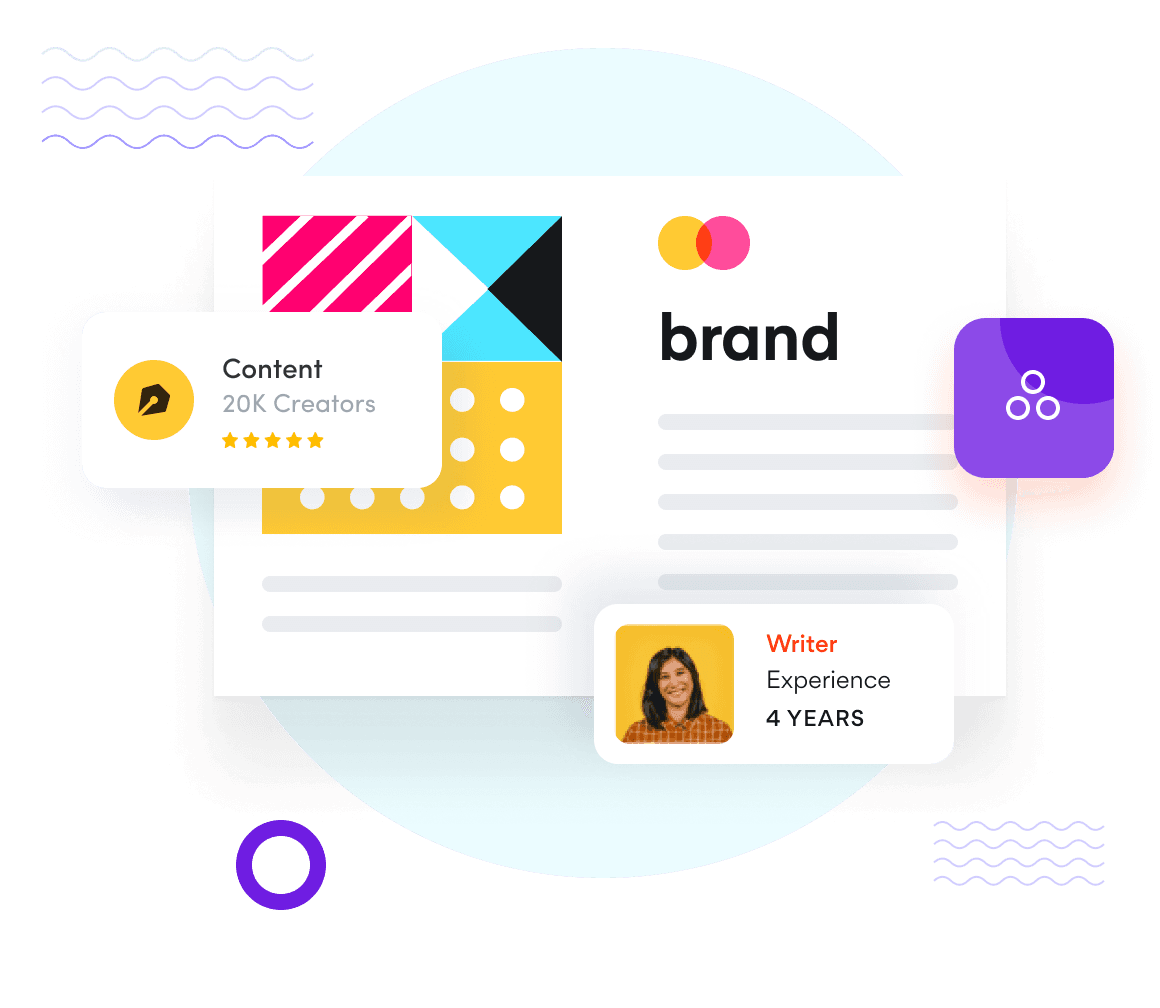 2500+ Businesses trust us with their content
Get Content that Connects with Your Audience Every Time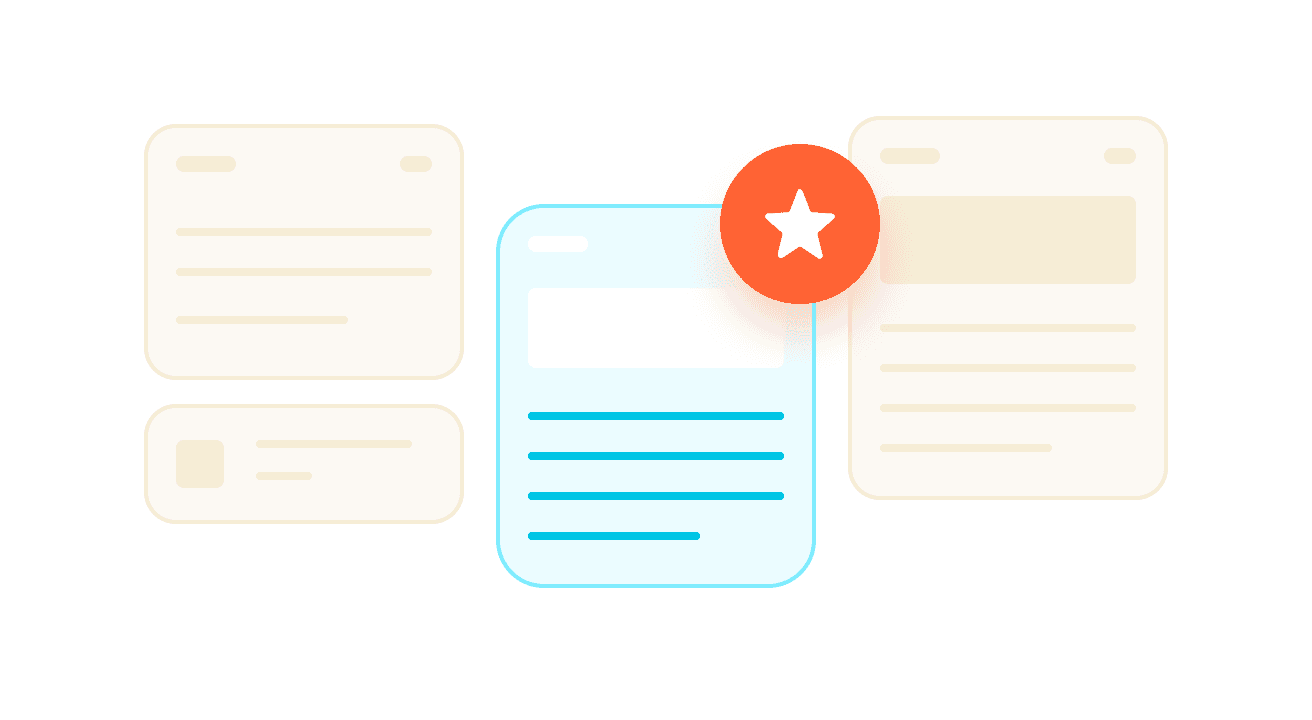 Creative, Compelling and Consistent
We create a voice, weave a narrative, and enthuse personality into your brand to give it a stronger identity.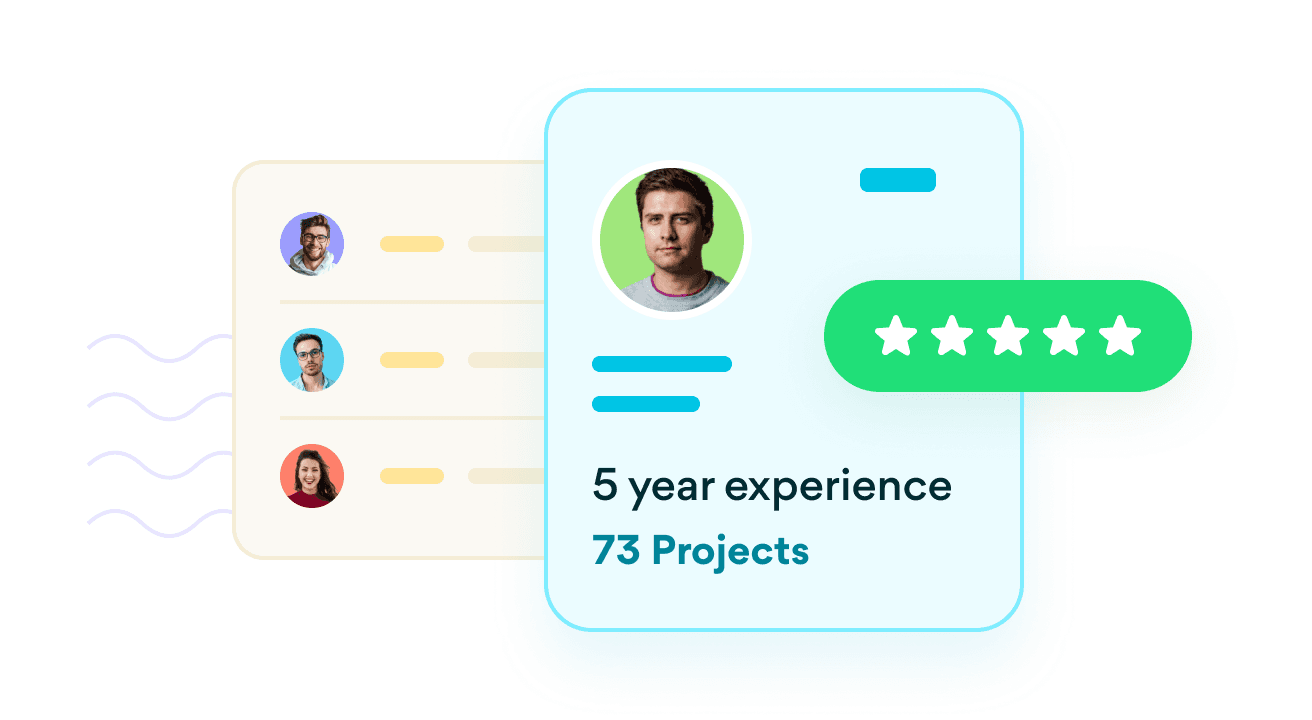 Writers Who Are a Perfect Fit
Branded content experts from your industry bring your ideas alive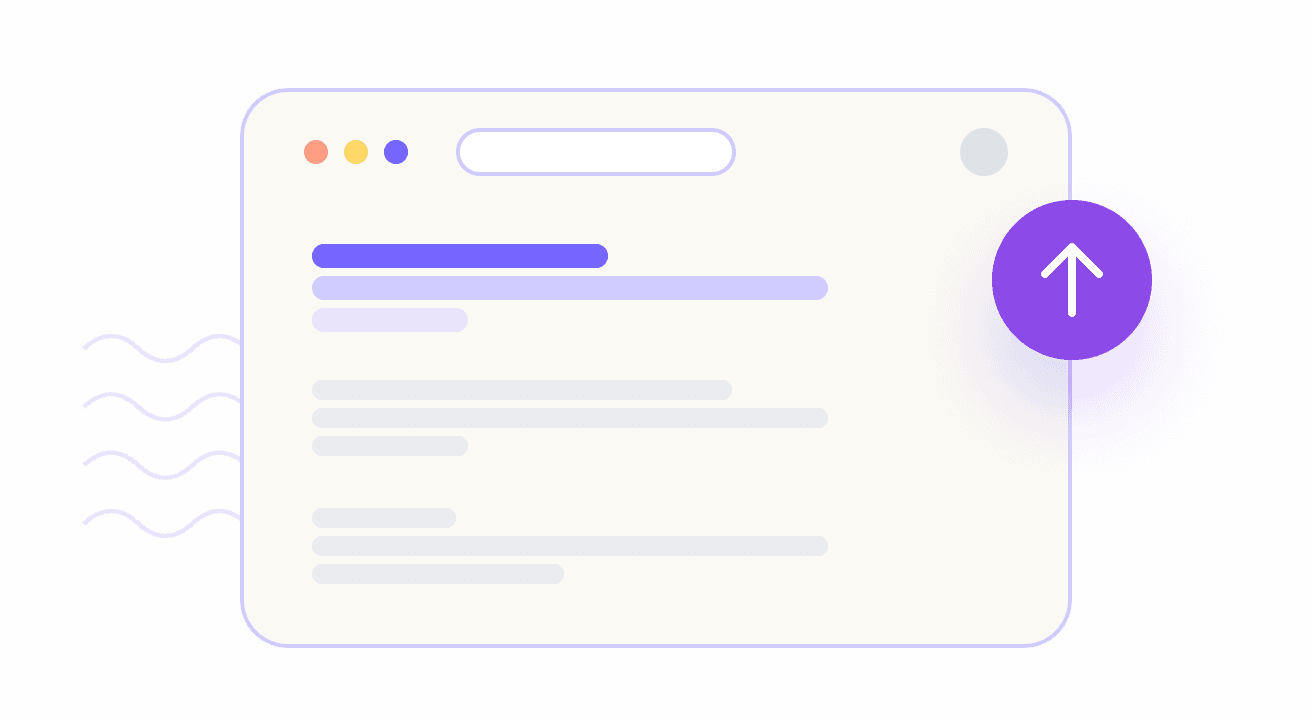 Fast and On-point content
With quick turnaround times and unmatched quality, we help you hit the bull's eye.
Why Pepper?
200000+
Unique pieces of content delivered
45000+
Professional content writers and counting
60+
Genres of content to choose from
97%
Customers satisfied with Pepper
Working With Pepper Is Easy.
Here's How.
1
We Listen. We Understand. We Create.
The platform begins by analyzing your branded content requirements and target audience
2
We assemble the best team
Our algorithms ensure the best-fit writers are briefed, readied, and launched into your project
3
Track progress on your dashboard
From commissioning to writing to delivery, you're kept in the loop at every stage
Create a project within 5 minutes
Fast turnarounds
We match your brand voice
Affordable options to choose from
Frequently Asked Questions
Who is a branded content writer?
Branded content writers are the digital storytellers for your brand. The purpose of this team is to capture, craft and tell stories to the company's audience. The work from this team will engage potential customers and upsell existing clients via multiple channels. They help with ideation, creating branded content blogs and social video scripts, editing, and publishing work on the client's own, earned, and sponsored channels.
What is an example of branded content?
Traditional advertising, such as TV commercials and banner advertisements, is never used in branded content. Articles, YouTube videos, podcasts, and films are all examples of branded content. Branded content is short-form content, ranging from articles to videos. It's a form of media that can tell stories, deliver a powerful message and its most important benefit is that it has an especially high level of transparency.
Are your writers specialists in branded content services?
Yes, we work only with experts who have strong proficiency in branded content writing and who have to go through a thorough evaluation and vetting process.
How do you create branded content?
Here are the easiest steps to create branded content: 1. Define your target audience 2. Understand how you stand apart from your competition 3. Streamline and promote your brand 4. Let your users know how you do what you do and 5. why you are different 6. Tell your audience about you Our platform excels at delivering high-quality branded content offerings that attract and converts customers.
What are the benefits of branded content writing?
Every company, regardless of size, needs to connect with their audience. Whether the goal is to make a sale, or increase awareness, branded content writing services are an effective tool in many marketing strategies. Branded content writing services allow advertisers to receive value from their marketing dollars through content. In other words, advertising is integrated into a more reputable form of content that is enjoyed by consumers.
Can I get some samples of branded content?
Yes, you may visit our sample repository for samples of our branded content writing services: peppercontent.io/blog
Why is branded content important?
Branded content is a method to infuse your brand with passion and humanity. It's all about forming bonds and connections. More than that - it's about creating content for people, not search engines. The marketing message in branded material is so subtle that it's nearly undetectable. It's a method for businesses to connect with their customers, improve their reputation, and form new connections. Branded content is one of the best means to drive inbound traffic and build brand awareness. It's also a great way to find out what your customers are interested in, and start a dialogue with them.
Does branded content work?
Yes, it is more successful in numerous respects, according to the company's analysis of customer responses to more than 100 pieces of branded content: It generates more brand memory and lifts than pre-roll advertisements. When consumers appreciate branded material, they have a more favourable impression of the brand. Branded content can also increase the initial lift in brand favorability and purchase intent with increased visibility and market presence. That means that customers will be more likely to remember your brand and develop a favorable impression of it by seeing branded content.
Does my business need branded content writing services?
Branded content writing services are vital for businesses today. The content is what drives consumers towards your brand and keeps them engaged. With the branding, you get to explain to the people visually why your brand is any different from your competitors.
Why should I invest in branded content?
Branded content writing can provide your business with numerous benefits. Most businesses are looking to boost visibility online. A branded content piece can provide your business with additional exposure on highly viewed websites while also increasing your search ranking. If you run a small to midsize company, you most likely have limited resources to invest in marketing. This is where a branded content writing service can help you receive the results you're looking for at an affordable cost. We help you put more visitors into the sales funnel without breaking the bank.
Why 2500+ brands trust us with their content needs
Pepper content has been a cost-effective solution for us to get relevant original content in a timely manner. The team is nimble and has helped us churn quality content quickly that is not only engaging but also purposeful. Keep it up team!
Bharat Bhattad
Head of Digital Marketing
Pepper has been my man Friday for long now. Last-minute requests, difficult content requirements, unrealistic delivery expectations, and many such challenges but Pepper has always managed to pull a trick out of their hat and surprised me with near-perfect delivery.
Himanshu Tomar
Lead-Brand Marketing

I've always felt really pleased about Pepper Content's approach and their responsiveness – they were on the ball and knew what we were doing since day one. They have a system in place that makes it easy to report and track the progress – highly recommended!
Build a solid brand identity with our branded content writing services
Branded content is a great solution for companies and brands who need more persuading factors to get their message across or discuss an unknown subject. Branded content is a type of marketing which uses content that promotes the brand, product or service. Pepper Content helps you get quality branded content, content writing services, creative content writing, article writing, medical content, blog content writing, content and copywriting, and SEO based content writing at affordable rates.
With Pepper Content, you get your hands on premium branded content writing services such as writing for search engine optimization, professional website content writers, catchy content writing, content writing projects online and content writing for agencies to optimize and enhance your brand identity
.
Get all your website content writing services done with us
Branded content writing is one way of getting in front of your prospect and delivering a message that speaks to your target audience's needs and wants. With us, you enjoy the benefits of top-notch professional content writers, technical writing services, web content writing services, digital marketing content writing, blog post writing service, freelance writing services, copywriting and content writing, white paper writing, and professional website copywriting services. There's no better time than now to talk about it, especially as many marketers are jumping on the branded content bandwagon.
Top-notch Social Media Content Writing Services to stay ahead in the competition
Branded content writing is getting more and more popular these days. Branded content describes native advertising and marketing tactics used by businesses to connect with customers in an interactive way. Now you can also reap the many benefits of high quality and pervasive social media content writing services, blog writing services packages, best article writing services, and landing page content writing services.


Quality Branded Content Writing Services Online
Branded content writing is a hot topic and many brands want their own branded content to capture the imagination of consumers. It is the art of creating original, compelling, and valuable content for brands in an engaging manner. It combines all the best elements of creative writing with a loud brand voice coming through clearly. Explore the many faces of branded content writing services such as content writing firms, best SEO content writers, and copywriting services with us to improve your brand identity.
Cover all your content writing needs under one roof
Branded content puts your company, a product or service at the heart of conversations. As a result, people are more likely to associate your brand with certain qualities and even view it in a positive light. We help our clients get top quality sales content writing, corporate content writing, article writing, unique content writing, and white paper copywriting to build a solid brand foundation. To ensure success, branded content needs to be both informative and entertaining while also leaving potential customers with a story that helps grow brand loyalty.
Industry Best SEO Content Writing Services
With branded content from Pepper Content, you can combine your product or service offerings with articles and videos that deliver useful information while also being entertaining enough to engage your target audience. You can discover the many benefits of top content article writing, and white label writing services to boost your business operations. Not only does it create a positive brand image but it can also boost trust among potential clients and garner media attention for your business - all good things when you want to get customers interested in what you have to offer.