HealthifyMe's app engagement shot up to 90% in just 6 months
HealthifyMe - an India-based health and wellness platform that started ten years ago as a simple app to help users track their calorie intake. 
Over the years, HealthifyMe has ventured into one-on-one personalized nutrition and fitness coaching and diet planning, alongside informational sessions delivered through the platform by registered coaches. Today, users can also go through various fitness plans on the app and connect with over 2,000 nutritionists and coaches from across the globe to achieve their fitness goals. Moreover, the HealthifyMe app has coaches and fitness experts sharing daily byte-sized diet and fitness content. Pepper Content has played a significant role in this evolution.
Let's start from the beginning.
What was happening at HealthifyMe?
HealthifyMe offered 1:1 consultations to their users to get personalized advice from registered experts around exercise routines, nutrition, and diet plans. Users initially came into these sessions excited to learn more about nutrition, workouts, and diets from trusted coaches. They could ask questions toward the end of these sessions and get them answered.
As a result, the Active User Percentage became an essential metric for HealthifyMe. The Active User Percentage indicates the percentage of users logging into the app and engaging with the content. However, what team HealthifyMe saw after a couple of months was that once the initial enthusiasm wore off, users didn't schedule their 1:1 consultations as frequently as they did earlier. As a result, they had to brainstorm ways to increase user engagement and the Active User Percentage in the days to come.
One such strategy was to plan a knowledge-sharing session with one of their coaches. The session roped in many users without extensive marketing or in-app notifications.
Thus, a new content model was born, albeit not without a new challenge.
"The last six months have been pretty smooth in chalking out ideas and getting the presentations designed. It was easy to create a rhythm with Pepper Content. We are satisfied with the quality of delivery, every time."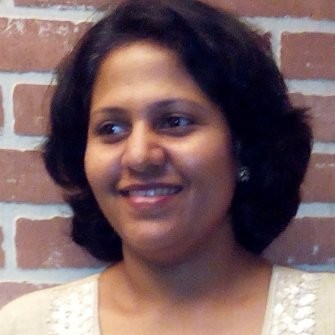 Challenge: Increasing Active User Percentage and Engagement
While HealthifyMe had found a unique way to pique user interest and engagement, another challenge loomed. When HealthifyMe rolled out the knowledge-sharing feature, coaches started taking up space and time on the platform with their presentations every week. But, it was their content that posed a serious problem.
The coaches came up with their own topics, designed and delivered them regularly. And that presented an issue. A lack of standardization in this content format meant some presentations were dull with too much content on the slides and not enough imagery, while others were highly engaging with embedded images and videos.
As a result, HealthifyMe started seeing a dip in their active user percentage again.
They certainly could ask their in-house content team to bring uniformity to these presentations, but working with a small content team meant no time or bandwidth to address this new hurdle.
That's when HealthifyMe approached Pepper Content.
How Pepper became HealthifyMe's right hand?
HealthifyMe came to Pepper Content with this real-time challenge. After some brainstorming, we worked with the brand to unify the format of their presentations. Moreover, we added value by streamlining the ongoing process.
Here's how:
Pepper Content took ideas from the Operations team at HealthifyMe and turned them into well-designed presentations.
Pepper Content consistently designed unique and engaging presentations to be delivered every week by coaches. These were standardized to reflect HealthifyMe's brand.
Pepper Content religiously followed the delivery timelines as it was critical for coaches to get the material well in advance to prepare for the delivery.
As a result, team Pepper Content became a single point of contact for HealthifyMe to handle their presentation designs.
15x
Growth in number of product descriptions generated
25%
Improved overall conversions with content marketing
1500
Content pieces delivered in 6 months
Pepper delivered unexpected results!
With consistent and streamlined delivery of presentations, HealthifyMe saw an uptick in its platform's active user percentage, which went up from 75% to 90%. The factors impacting this included consistency in content delivery and presentation content standardization to boost user engagement and value delivery.
Pepper Content worked with team HealthifyMe on quick turnaround timelines without compromising the quality of deliverables. Team HealthifyMe was immensely pleased that the presentation designs delivered over 6 months were top-notch.
Moreover, users engaging in these sessions caused the ripple effect of encouraging coaches to organize more sessions, benefitting HealthifyMe.