Vivek Singh
Vice President of Marketing at Freightwalla
Deconstructing content marketing to its fundamentals with Vivek Singh
The way that businesses connect and interact with audiences throughout the world is significantly shaped by global marketing experts and leaders in the content sector. These people are in charge of creating and putting into practice marketing plans that are specific to certain communities, dialects, and geographical areas, as well as making sure that the material is timely and appealing to regional consumers.
Vivek Singh is the Vice President of Marketing at Freightwalla, a Mumbai-based digital freight forwarding firm. Vivek has more than ten years of expertise in marketing and business development, and he has contributed significantly to the growth of several B2B and B2C companies in a range of industries. He is in charge of creating and implementing Freightwalla's marketing plans to raise brand awareness, provide leads, and spur revenue development. Vivek is renowned for his knowledge of client acquisition, content strategy, and digital marketing. He is also passionate about leveraging technology to spur innovation in the logistics sector.
Here are some excerpts from our conversation:
1. Tell us about your journey till now.
I have over 13 years of experience in creating, developing, and optimizing client acquisition, retention, and attraction strategies for both Fortune 500 organizations and early-stage startups. I graduated from Arizona State University and started my career as a system engineer at Tata Consultancy Services in Bangalore, India. Back then, analytics was not as popular as it is today, and I primarily worked on e-commerce enhancement, development, and optimization projects.
While working for Citibank, I saw how they gathered and utilized customer data to create their sales, marketing, and product strategies. This experience piqued my interest in the marketing field, and I eventually moved to Canada #1 Consulting to help improve the sales funnel for another Fortune 100 company. I then decided to pursue an MBA to understand how business decisions were made. While completing my MBA at Arizona State University, I worked with three South American digital entrepreneurs to introduce their products to the US market.
Overall, my journey has been filled with exciting opportunities and valuable experiences that have helped me develop my skills and expertise in client acquisition, retention, and attraction strategies.
2. When perhaps digital was just beginning to mature?
After returning to India, I began assisting other companies from India in genuinely advancing their businesses in India and internationally for the last two years. I am employed at digital freight forwarder Freight Walla. We are, in fact, a tech supplier that comes first. Hence, we handle the export and import of enterprises. We established our USPs by developing technology that enables businesses to increase transparency and efficiency in all aspects of their logistical operations. Hence, we differentiate ourselves by offering a very strong array of SAS products in addition to our standard export and import services.
3. What is the shipping sector's approach to investing in technology, and how does it compare to other industries?
Well, before joining Fretwala, I had never worked in the shipping sector. I arrived here, and my creator informed me that because marketing in shipping was not a thing, we don't have too many marketers that are as excellent as those in our business.
The shipping sector is comparable to a bank like RBI because import and export will always go on. As a result, they were extremely cautious about investing in technology.
Here, the strategy is more about making the proper investments in mid-level locations, regardless of whether or not we become tech-savvy. As a result, when it comes to adopting new technology, the shipping industry is significantly behind all other sectors, including the airline, trains, transfer buses, and everything else. Nevertheless, they are now catching up, thanks to companies like Fit Well that have shown how to do so.
By investing in technology, in the long run, they will make more money because they will become more efficient. Their operating income will go down, their profit margins will go up.
4. What changes and developments have you noticed in the marketing environment during the past 10 to 15 years of your journey? Was it perhaps more prevalent in print, radio, and other media then?
I was, in fact, always active with the analytics side of the company. I began becoming involved in all of those activities in the past two to three years where we also consider all offline channels while doing a PR campaign. All of this being said marketing has undoubtedly changed over the past ten years. And, since technology will continue to advance over the next five years, this is due to that as well.
Of course, there are further considerations. For instance, the legislation governing data privacy might change. Because of this, businesses like Google and Apple are making it difficult for marketers to obtain the necessary data, which was formerly easy to obtain to understand customer behavior. We'll just obtain a few data points for now. Yet once more, this will present an opportunity for us, which means we will need to conduct further research before implementing any approach.
Since our sample size was so large when we first started, we were able to accurately gather all types of consumer data, thus the data we are currently receiving is going in the right direction. We can say with full certainty that this is what the evidence indicates we should do. This will drive us to conduct experiments, A/B testing, and other measures to ensure the validity of our findings. However, we should note that the sample size is small, and once the data is split, only half will remain.
5. What, in your opinion, are some of the biggest problems that marketers are now facing?
In today's challenging microeconomic context, generating income is of utmost importance. As marketers, we may want to experiment with new ideas and approaches, but we need to be mindful of our budget and focus on getting a return on every marketing dollar we spend. While this may limit our creative flexibility, it is a necessary measure to ensure the success of the business.
At larger companies like Apple, there may be more leeway for long-term planning and investments, but startups may have to deal with tighter budgets and limited resources. As an MBA graduate, I learned about various tools and technologies that were available in the market, but I soon realized that many of them came with a high cost of licensing. This taught me the importance of budgeting and making do with the resources available. While we may not have access to all the latest equipment and technology, we can still use our creativity and expertise to make the most of what we have.
6. What do you think of the most recent technical innovations, such as ChatGPT and other things?
Quite exciting for all marketers, I believe. Several new avenues have recently opened. It will continue to offer up a lot of new opportunities for us since, based on what we have seen, the potential is now limitless. We were talking about one application where it might be utilized as a chatbot and where an AI like ChatGPT could communicate with consumers in a lot more pertinent way. The call center can make use of it.
Adoption of the Internet and the Internet of Things will increase, driving voice search.
Consider how much time will be wasted if all we do is evaluate, review, and approve. This is accurate, and during the process, the machine learning algorithm will pick up new skills and provide better results. So, we have significant tools for managing campaigns, producing content, etc. We may be considering a feature for ten to fifteen minutes, and then, in the far future, we may be just interacting with an AI through a chart and providing input. We are examining and approving the output that AI is creating.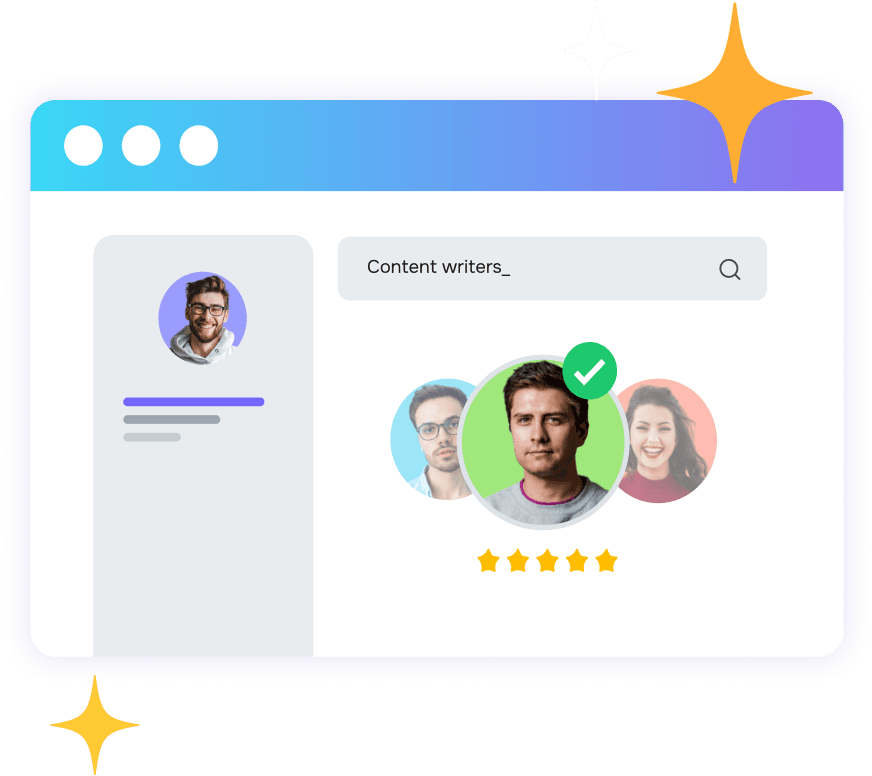 Get started with Pepper's Content Marketing Platform.
Designed for winning teams.