Diving into the world of SEO with Vishal Gala
SEO is about optimizing websites to rank higher on search engine results pages, driving more organic traffic. It involves various tactics like keyword research, on-page optimization, content creation, link building, and technical SEO. Effective strategies require a deep understanding of the target audience, user intent, and industry trends, and a commitment to quality content, ethical practices, and continuous experimentation.
Let's understand the future of SEO and the challenges of the industry from Mr. Vishal Gala, Head of SEO at Dream 11.
1. Please introduce yourself and tell us about how you got into SEO
.
I'm Vishal Gala, Head of SEO at Dream 11. My career in SEO was unplanned. After completing my MBA in Finance, I landed a job at J.P. Morgan. However, in 2012, I co-founded a humor-based website with some friends where I learned about SEO while using Joomla. Later, I joined an SEO agency startup where I developed my SEO skills and used some "jugaadu" methods to get ahead without tools.
After 1.5-2 years, I moved to a bigger agency and it became clear to me that SEO and digital marketing were my callings. Now, it's been 5 years since I started my career in SEO, and I am sure that this is what I want to do.
Working at J.P. Morgan, I didn't feel fulfilled as I couldn't see any impact of my work. However, my experience with the website and Youtube channel kept me updated with SEO tactics. That experience proved to be useful later on when I joined the startup agency. I gained expertise in SEO and progressed to a bigger agency where I found my passion in digital marketing.
Although my journey into SEO was unexpected, I'm now confident that it's what I want to do. I'm proud to be the Head of SEO at Dream 11 and I'm excited to continue growing my skills and making a difference in the industry.
2. What is your expert opinion on the entire space that we call "SEO"? Where do you think the future of this lies?
The debate on the future of SEO has been ongoing for the past few years, especially since Google introduced numerous changes to its algorithm. Many experts predict that Google is heading towards zero-click answers for users who search for information. For instance, when you search for the weather in a city, Google provides the information on the search results page, eliminating the need to click through to a website. As a result, websites that previously relied on these specific keywords are no longer receiving traffic.
However, I believe that SEO still has a bright future, as it presents numerous opportunities to increase visibility. SEO is no longer just about driving traffic; it's about building authority and improving the user experience. For example, if an article from a website appears in a featured snippet, it could have a ripple effect on the other pages of the website and help to establish the overall site's authority. While it's always good to diversify your marketing strategy and invest in paid advertising, expanding your SEO efforts can provide a significant return on investment.
Therefore, it's important to have a holistic approach to digital marketing and explore other channels that can complement SEO. Paid advertising can serve as a hedge against industries that may not be getting traction through SEO while providing additional data to improve your overall strategy. By combining different marketing channels, you can create a powerful and effective digital marketing strategy.
It's always good and safe to expand beyond SEO and look into the paid marketing side as well.
3. SEO is no alien to AI. How much is AI going to affect SEO? How do you say the Indian/ global market is adapting to this?
AI has brought about a significant breakthrough in data gathering, content analyses, and content writing. It has eliminated the hassle of appointing content writers and going through multiple rounds of revisions. However, the impact of AI on Google's algorithm remains unclear. Most SEO experts agree that sooner or later, Google will detect patterns in AI-generated articles and find a way to penalize websites that produce an excessive amount of content through AI.
Although AI-generated articles offer the benefit of frequent content publishing, they still require manual intervention. It's essential to input logical know-how and understanding into the generated content. AI can be useful for analysis purposes, as seen with the recently released ChatGPT, but caution should be exercised when relying solely on AI for content creation. It's crucial to strike a balance between AI-generated and human-created content to ensure high-quality output and avoid penalties from search engines.
4. For people new in this space, would you suggest they read about some new disruptors in SEO?
To stay updated in the constantly evolving field of SEO, there are two important aspects to consider. Firstly, it's important to stay informed about any new updates happening in this space. This can be achieved by regularly following industry blogs and relevant Twitter handles since they are often the first ones to announce algorithm updates.
Secondly, it's important to stay aware of SEO disruptors. Many SEO experts conduct experiments and have access to some of the biggest clients in the industry. Working with such clients across various industries provides them with the freedom to share their expertise across different areas. Keeping an eye on such disruptors can provide valuable insights that can help keep one ahead of the curve in SEO strategy.
It's important to first be abreast of what's happening in SEO and then look into the innovations that people are doing.
5. If you wanted a dream tool for your SEO, what is a special feature that it would have?
Google's search results have evolved to include various assets, such as Top Stories and video carousels. For instance, if you search for "Lionel Messi," you will see a mix of organic results and additional assets, such as a video carousel and news stories related to Messi, Argentina, or the FIFA World Cup. As a result, this can cause a decrease in click-through rate (CTR), even though the average position may still be 1 or 2 in the Google Search Console. However, it can be challenging to determine what ranked higher than your content.
To mitigate this challenge, SEO experts can use tools that track these changes in a database. By doing so, they can analyze the impact of these assets and adjust their projections accordingly. SEO experts need to stay updated on the evolving landscape of search results and adapt their strategies accordingly to maintain their website's visibility.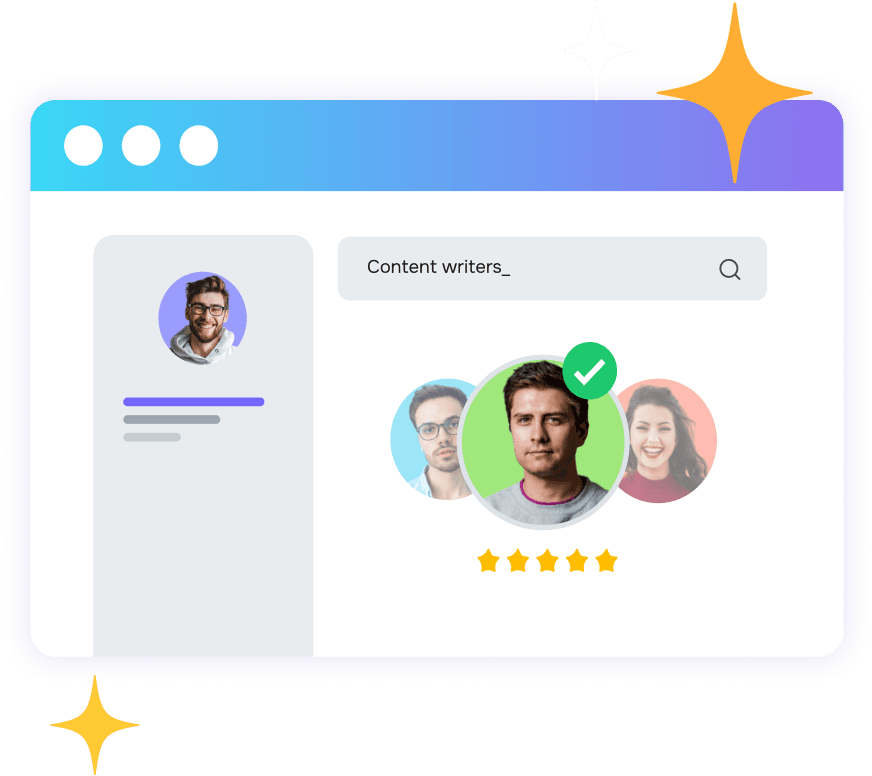 Get started with Pepper's Content Marketing Platform.
Designed for winning teams.