Adapting to the Future of Content Marketing: A Conversation with Vikrant Karande.
In this exciting talk, we explore content marketing and SEO. We talk to Vikrant Karande, a digital marketing expert. He is the Group Head of PivotRoots. He has worked in the field for over ten years. As an experienced pro, Vikrant has a lot of knowledge. His insights are very useful for anyone wanting to learn more about content marketing.
We also talk about AI's impact on content marketing and SEO. We show how these new techs are changing the game for marketers and content creators. As AI keeps changing content marketing, pros in the field need to know the possible benefits and issues these tools have.
1. How did you get started in the content marketing industry? What has your journey been like so far?
I started my career in 2012 after completing my graduation. I joined a digital marketing agency that was new to the market. I wasn't aware of SEO at the time. However, I learned a lot working at this agency and later at Coverfox. There, I gained valuable experience in digital marketing and the importance of SEO for websites. Eventually, I moved to PivotRoots. I currently work there as a group head. I lead 30 to 40 team members. Throughout my journey, I've gained a lot of knowledge and have seen the bright future of this industry.
2. How has your role changed as you've moved up in your career? How has your experience with executional work helped you as a team leader?
When I started at the agency, I was responsible for executing various tasks, from SEO and ASO to content and ORM. This hands-on experience with technical, on-page, and off-page activities has been invaluable. Then I moved to leadership roles. I know how each activity works. I can help newcomers understand how to execute them effectively. This experience has been a significant driving factor in my career.
3. How do you see the SEO and content marketing space evolving as technology advances and more people gain access to the internet?
Earlier in my career, I wasn't fully aware of the potential of SEO and content marketing as I was at ground level. However, as I began connecting with clients and understanding the impact of technology on this space, I realized it would boom. 40% of people are already searching on mobile itself. More people in India and around the world are gaining access to the internet. So, more content is being searched and consumed. I believe that the future of SEO and content marketing will continue to grow as a result.
40% of the people are already searching on mobile itself. So definitely the SEO space is booming.
4. What challenges and disruptors have you faced in the SEO and content marketing industry?
From a user perspective, I directly go on to the web to buy or know about a product. There have been numerous challenges and disruptors, both from a technology and management perspective. Some disruptors include ML, Google updates, third-party cookie restrictions, and increased competition. There are other challenges too like data privacy and users not opting to share data with brands. On the management side, there can be a lack of resources, difficulty keeping up with evolving technology, and challenges with interdepartmental alignment. To overcome these, teams must stay informed, adapt, and work together effectively. The product team should be in sync with the tech, content, and SEO team.
It's important for the product team to be in sync with the tech, content, and SEO team.
5. Can you share an example of a successful campaign you've worked on and the challenges you faced during the process?
One example is a startup client in the travel industry called Ghumo. They wanted to rank for highly competitive keywords in a short time to satisfy their investors. We faced challenges with the brand team, technical limitations, and a lack of focus on branding. However, we implemented our changes by working closely with the client. We achieved top rankings for critical keywords within 9 months. We created a case study on this and got nominated for some awards as well. This success required trust, collaboration, and an understanding of the competitive landscape.
6. What are some of the pain points and upsides you've experienced in your career when working with SEO?
One of the first things that comes to mind is dealing with high competition. This is especially true when working with a new or relatively unknown brand. For instance, let me talk about Coverfox, a car insurance aggregator platform. It was challenging to compete with and rank well among established giants like Policy Bazaar. However, we took care of on-page optimization. We created valuable content. We engaged in quality link-building activities. We had a lot of tie-ups with many insurance providers. The tech team there was very supportive. They were quick to implement all our suggestions. So I saw positive results within 8 to 9 months. This experience gave me confidence in my command over the field and the ability to overcome challenges.
7. A lot of AI writing tools like Peppertype and GPT have come up in the recent past. How do you see AI technologies impacting the SEO sphere?
AI technologies are already being used by search engines to analyze data and provide insights in real-time. I have used such tools where it generated a 400-word writeup based on my keywords. These tools are helpful but are still in their early stages. For instance, AI-generated content often doesn't follow brand or SEO guidelines and may have grammatical issues. However, as these tools improve, they will likely impact content writers' jobs. I think it will save a lot of the writer's time. It may also help them generate new ideas. So all they need to do then is figure out a template and then AI can come in and handle the execution part.
8. How do you envision an ideal content marketing platform or stack?
An ideal content marketing platform should help with understanding target audiences, their intent, and the goals of the brand or client. It should also consider search engines and social media platforms, as well as various content types such as text, video, and images. Additionally, it should assist in generating content at scale and maintaining quality. As algorithms evolve and users demand fresh content, it's crucial for a content marketing tool to adapt and make changes accordingly. It's not enough to write 4 or 5 articles and relax. You need to keep coming up with new content every day. So the tool should also be able to deal with the volume. The future of content marketing will not be limited to just text. With users increasingly engaging with video content, marketers need to stay on top of trends and adapt to serve their audience. For example, Google is now promoting videos in search results, and platforms like YouTube are gaining popularity. To stay relevant and competitive, content marketers must create and optimize a variety of content types, including video.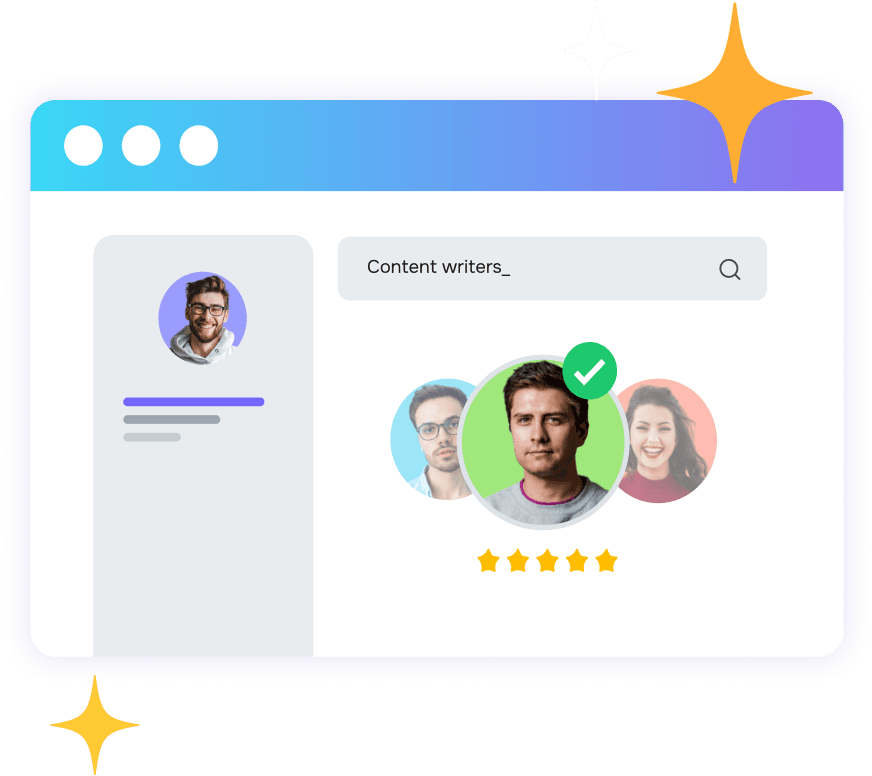 Get started with Pepper's Content Marketing Platform.
Designed for winning teams.