Laying the Focus on Storytelling in Content Marketing with Tiffany Smith
Storytelling is crucial when it comes to content marketing. And slowly, B2B companies, too, have realized this. Earlier, B2B companies would focus on blogs and SEO to attract their target audience. But soon, they realized how important it is to grab the target audience's emotional side. Today, storytelling has become an essential part of B2B content marketing, especially in a niche like healthcare tech.
Tiffany Smith, Editorial Director at AKASA, talks to Rishabh Shekhar, COO and Co-founder at Pepper Content, about storytelling, niche industries, and much more.
1. Tell us a little about yourself and your background.
So, I am currently the editorial director at AKASA, a company that focuses on developing AI for healthcare operations. I was initially a magazine editor in New York. Then I moved around in different industries – higher education, B2B, B2C – to different cities in the US but always with an eye for storytelling. I consider myself a storyteller first.
2. What is your perspective on AI in content marketing?
I am always interested in any way that technology can improve efficiencies, especially when it is in the editorial process. We know quite a bit about AI and machine learning here at AKASA. How you use AI depends on your needs and goals.
I happen to be in a very niche area that requires a lot of intelligent content for a more sophisticated audience. I've seen AI working well when you are regurgitating content or giving existing content a fresh spin. But, when you start getting into more sophisticated or focused topics, that's where AI falls flat. You can't make AI your focus when you need humans to be subject matter experts in certain areas and want to add a nuanced strategy.
That said, we still use AI in different forms, like when we use Grammarly or Rev to improve your overall process. Any and all ways in which we can improve overall efficiencies and cut down mundane tasks are fantastic.
3. What are your primary goals and KPIs? What metric do you measure your success on?
Our content aims to showcase our expertise. We also want to drive leads for our B2B organization, create revenue, set up different revenue streams, educate our audience and showcase our overall expertise. That is what our content marketing strategy is based on and where we've seen success. We constantly strive to tell our audience about our products and how automation and AI can improve the revenue cycle and healthcare operations. And then showcasing that in different ways.
When you get down to metrics, many people look at the same things. You're looking at page views and time on the page. You want to see that your audience is interested in the information you are creating. How is your content performing on social? Is it being shared, discussed, or downloaded? Is all of that collectively turning into conversations?
4. What's your marketing stack or what are the tools you use to manage your content?
We are in such a niche area that we rely heavily on our internal experts. We have some of the top minds in healthcare and AI machine learning talking to us constantly. We jump into team meetings when possible, peruse Slack for conversations around our topic, and talk with our sales folks.
We also use a meeting tracker called Gong, which records conversations that our customer service team has with prospective and current customers. That helps us identify their pain points and figure out how we can educate them through content. We also typically use Semrush, Ahrefs, ClearScope, and Grammarly. We also do a fair amount of content syndication, so we put out all the expert-level premium pieces on the platforms where our audience is.
All these tools and tricks are great. You look at what Google is doing and how the algorithms are changing, and you adjust your strategy according to that. But at the end of the day, it's about creating good quality content that people want to read.
I've been in content for over two decades now, and that is the one truth - create good stuff. Everything else is just bells and whistles. If you're creating good content and stories, answering people's questions, educating them, and having fun, you will always see results.
5. What's your biggest content marketing challenge?
That would be to ensure our content strategy accurately and efficiently aligns with the marketing funnel and customer journey. It also includes ensuring that we create content that hits the right spot along that journey. It should answer customers' questions about when and where they are and provide content in the right form. So the more we think about multimedia content, the better.
I see a lot of people messing up when it comes to content. Most of them create content in a vacuum, in isolation. You need to talk with your colleagues, particularly those on the front lines, and see what is working for social media. You must use your metrics to know how to proceed.
6. How do you manage your entire content operations?
AKASA's marketing team was already using Asana as a tool when I joined. So I built our editorial calendar into that. It is easy to track tests and whatnot. We also, as a company, live and die by Google. So we use everything Google - Google Drive, Slides, Docs, and much more.
7. What is your SEO perspective? How do you manage SEO?
SEO is mission-critical for all content marketers. They need to be aware of it. But implementing it depends on the role it plays in your content marketing journey.
I always consider SEO to be key to the kingdom. It's knowing what phrases folks are using, what they're looking for, and what answers they have, and you really do need to use that to inform your overall content strategy and also your strategy per asset.
We must educate ourselves about SEO without making it the only strategy we use. It all depends on your strategy and goals. While some strategies need to be 90% about SEO, for us, it is not so much. Because we are a niche, B2B organization, while SEO is important, we also need to get the right information. We need to know just what our personas are interested in.
SEO helps us drive views of our content. We get out in front of organizations that may not be aware of us. In the end, you also never know where a lead comes from. While C-level executives are our ultimate buyers, you never know who comes across our blog or social post. They may find it really great and tell their boss about it.
The more we can get our content out there, answer questions, be educational and thoughtful about what we're creating, and get people to trust that we know what we're doing in this area, the better results we will get.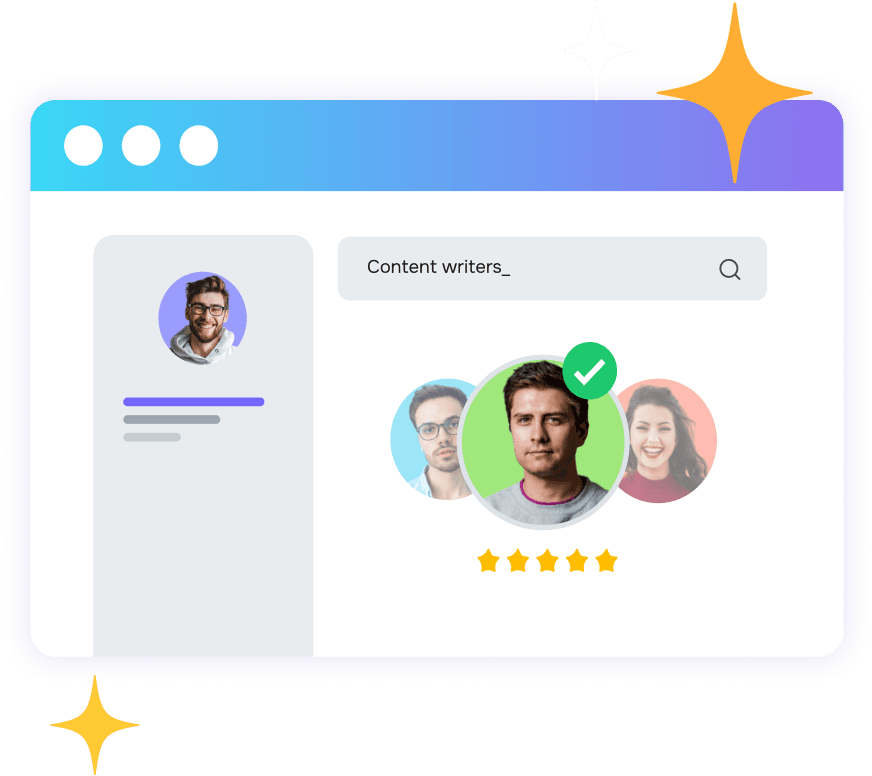 Get started with Pepper's Content Marketing Platform.
Designed for winning teams.