Tracking the ROI of Content with Kaspersky's Susi O'Neill
Tracking content success metrics can help businesses understand the effectiveness of their content marketing efforts and identify areas for improvement. A few examples of success metrics include traffic, social media engagement, conversion rate, and more.
In a conversation with Mohammed Sajjad, Senior Sales & Marketing Director at Pepper Content, Susi O'Neill, Head of Brand Content (Global) at Kaspersky talks about tracking the success metrics of content.
Here are some excerpts.
1. Can you please introduce yourself?
I'm Susi O'Neill and I'm the Head of B2B Brand Content for Kaspersky, the world's largest privately owned cybersecurity firm. In my current role, I look at developing exciting storytelling that will appeal to business leaders from small business owners to industrial enterprise leaders.
2. What is the most exciting and tiring part of your job?
I'm privileged that most of the content I get to commission is things that I care about. Occasionally, we work in corporate contexts where we have to do things that other people have asked us to do. But I'm privileged that I can bring my enthusiasm because I have some editorial control over how I use my budget.
About the tiring part, I'd say that some projects are too complicated because teams aren't engaged. Due to a lack of resources, we can't do everything. Finding the right people in your organization to work with is important.
With brand content, particularly for business audiences, you have to be twice as good as the competition. People will come to it because they believe in the publisher or they want to know about the topic, and that can be where brand content comes in. People will get suspicious if they think something's sponsored by a brand as they think it will be a sales message.
3. What is your take on the quality vs quantity debate?
I'll always prefer quality. There's a point when you're setting up a business, you've got to get your customer testimonials, white papers, email series, and other functional content. Even after setting it up, you come back, revise, and tweak it. Then you can think about the serialization of your campaigns or materials that you're going to run a series of throughout the year. It could be a series of thematic videos or posts, audio or podcasts, or written work.
If you're thinking of these themes and groupings, you can bring in creative agencies so they come up with the creative hooks and messaging and then you can roll them into regular production within your in-house teams. There are also clever ways to work on big campaigns or series that you do throughout the year. You can scale your volume and quantity based on the resources and budget you have.
4. How would you build a content marketing engine with limited time and resources?
You have to work out the fixed resources that you've got such as money, agency or freelance pool, skills of in-house staff, etc. It's important to set the flow to make it clear who is taking responsibility for each stage. It includes boring stuff such as setting up Google Sheets or online project spaces. You can use team generalists to help with workflow and project management.
Chasing is a big part of content. You need people who aren't editorial or language specialists in your team to be able to do that. I think a lot of it is about the minimal viable product. You need an activation marketing budget to plan what's the minimum you need to scale, prove the success of your team and concept, and put some money into production and activation together. If that works, you can then scale up volumes, and use it to recruit more people, et cetera.
5. How do you solve your challenge of tracking the ROI of content?
It's a complex picture because you need internal and external sources. You'd need web analytics data, user funnel data, social analytics, and feedback from customers and internal stakeholders. You can start by combining the data you have access to and not getting overwhelmed by it. It is good to have strong personas and have interviews with your customers because then you can start putting yourself in their mindset. You don't need to worry about tracking every click or link or piece of data because if you understand your audience, you can understand what topics would make them tick.
You need to have that machine ready to plan messages up front, know the user data, and understand what audiences care about. It must give you access to historical data so you can look at seasonal trends and also be ready to respond more rapidly and instinctively to the latest trends.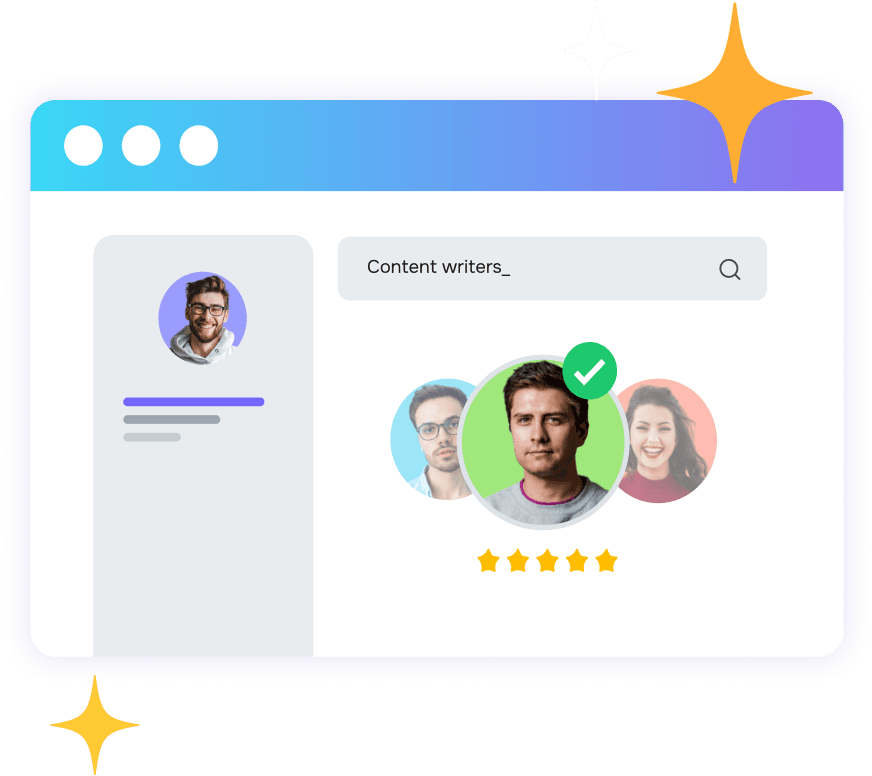 Get started with Pepper's Content Marketing Platform.
Designed for winning teams.