Sumanth Bommothi
Associate Director of Digital Marketing at High Radius
From Zero to One: Sumanth Bommothi's Journey in Marketing
The ever-evolving world of marketing has seen a significant shift in recent years, with hyper-personalization and sustainability becoming key factors in driving customer engagement. Amid these changes, AI is emerging as a game-changer, influencing various aspects of the marketing industry. But as AI continues to make strides in the field, the pressing question remains: will it eventually replace human marketers, or will it empower them to achieve greater success?
Sumanth Bommothi, Associate Director of Digital Marketing at High Radius, engages in a compelling discussion with Kunal Bajpai, Senior Program Manager (Marketing) at Pepper Content, about the implications of AI on the content ecosystem and how marketers can adapt and flourish in this rapidly evolving environment.
With over a decade of experience in diverse sectors such as waste management, social commerce, and product marketing, Sumanth Bommothi serves as an Associate Director of Digital Marketing at High Radius, a leading fintech SaaS company catering to the office of the CFO. An alumnus of IIM Lucknow, Sumanth has earned recognition for his significant contributions to the marketing industry.
1. Please introduce yourself and tell us about your professional journey.
My name is Sumanth Bommothi and I am currently working as an Associate Director of Digital Marketing at High Radius, a fintech SaaS company for the office of the CFO. I graduated from IIM Lucknow in 2012 and started my career with Polaris Financial Technology, where I worked on product marketing for their banking software in Southeast Asian and Middle Eastern countries.
After that, I joined My Dream Store, a social commerce platform where I learned about creating online stores and running marketing campaigns. We trained thousands of people on how to set up their stores and sell products online. My Dream Store later pivoted to a D2C brand called Nobero, which was acquired by the Birla Group.
I then joined a waste management company called Recycle, where I worked on creating awareness campaigns for sustainability and building products related to compliance and waste management. We even worked on a large-scale project with DP and Hindustan Coca-Cola Group to create awareness of sustainable waste management practices.
Currently, I am back at High Radius where I started with their learning platform, High Echo, and set up the digital marketing function, which has grown significantly over the past two years. Now, I am working on digital marketing strategies for all of High Radius' suite of products.
2. Could you tell us about some accomplishments from your professional journey so far?
When I started my career, conventional marketing tactics like email marketing were still prevalent, but around 2013-14, the market started shifting towards digital marketing. I saw the need to upskill myself in this area and joined My Dream Store, a startup that empowered individuals to earn money online by creating and selling products.
One of the most satisfying aspects of working at My Dream Store was seeing people who didn't complete their education or were previously jobless, learn digital marketing and start earning money through online sales. One student messaged me thanking me for teaching him how to set up an online store and run Facebook ads, which helped him earn Rs. 35,000 in a month.
At Recycle, one of the biggest accomplishments during my tenure was the company being shortlisted for the World Economic Forum's Circular Economy award, making it the first Indian startup to receive this recognition. I also worked closely with the founders during multiple pivots and initiatives. Overall, it's not just about the numbers but also the moments that make a role meaningful. One such moment for me was when I saw how marketing can empower individuals to take control of their success and earn a livelihood on their terms.
Marketing is a powerful tool. It can empower people to earn money online and bring happiness to their lives.
3. Can you share your thoughts on the current state of the marketing industry and how it has evolved?
The marketing space has evolved significantly over the years, with targeted segmentation and personalization becoming the norm. In fact, hyper-personalization is the future of marketing, as people spend more time online and leave behind digital footprints that companies can use to deliver customized messaging. Companies that adopt this technology and automation will be at an advantage.
Additionally, there has been a focus on sustainability marketing, with ethically responsible and purpose-driven brands standing out in customers' minds. Customers are not just concerned about price, but also personalization, sustainability, and brand values. As the marketing space continues to evolve, it will be important for companies to adopt new technologies and communicate their values effectively to stand out in a crowded market.
Hyper personalization is the future of marketing. Companies are using digital footprints to deliver personalized campaigns and messages to individuals.
4. How do you see the role of AI in the marketing industry?
While there is a lot of discussion around AI taking over human jobs, especially in the marketing industry, some SMEs and small enterprises have already begun adapting to this shift. However, larger enterprises are still focused on creating quality content. In the future, there will be a balance between human creativity and machine intelligence, particularly in the area of content creation.
AI will not replace humans. It's important to note that AI won't replace humans, but it will replace those who don't use it effectively. Just like the invention of calculators, CA's did not go out of work, right? It only enhanced and improved our work output, reduced human errors, etc. As the marketing industry evolves, individuals must upskill themselves and stay relevant by learning how AI tools can enhance their job performance and create better opportunities.
AI won't replace humans but humans who use AI will replace humans who don't use it!
5. What are some current challenges in the marketing industry, and can you share a personal experience related to these challenges?
The marketing industry is facing some significant challenges right now, and as a marketer, it's essential to stay aware of these challenges and adapt to them. One of the biggest challenges I have faced is budget constraints. Many companies are looking to cut costs wherever they can, and marketing is often the first department to see cuts. This means that as a marketer, I need to find ways to optimize campaigns with limited budgets while still achieving the desired results.
Another challenge I have faced is the need for automation. Many companies are demanding more efficiency in their marketing processes, and automation tools can help achieve this. However, not all companies have adopted these tools, which means that manual processes are still being used in some cases. This can be time-consuming and inefficient, and as a marketer, I need to find ways to incorporate automation into my work to make it more efficient and effective.
Personally, I have found that being creative and resourceful is key to overcoming these challenges. It's important to stay updated on new technologies and trends in the industry and to be willing to try new approaches to achieve the desired results. By staying adaptable and open-minded, I have been able to overcome these challenges and continue to grow as a marketer.
6. What is your ideal marketing stack?
My ideal marketing stack involves a combination of tools and strategies for planning, packaging, distributing, and measuring content. For planning, I rely on credible tools like Google Keyword Planner for topic research and content ideation. Packaging involves how the content is presented, and I use tools like LMS and content management systems to make it interactive and engaging for the audience.
Distribution is a crucial aspect of marketing, and I prefer using email tools like HubSpot tool for their versatility in covering multiple platforms. When it comes to gathering information and measuring the effectiveness of the content, I rely on tools like Zoho CRM and Google Analytics.
For D2C marketing, I find MoEngage to be a great tool for customer engagement and personalized marketing through push notifications and emails. And when it comes to engaging with users in real-time, Intercom is my go-to tool. Overall, my ideal marketing stack includes a combination of these tools and strategies to optimize and streamline the marketing process.
The balance of human creativity and machine intelligence is the future of content creation in marketing.
7. What do you feel great content is?
In my opinion, great content should have two key elements: relevance and packaging. Firstly, the content should be relevant to the target audience and the current scenario. It should address the audience's pain points and offer a solution or insight. Secondly, the packaging of the content is crucial. It should be tailored to the user's preference and platform. For instance, a blog can be made into an assessment to increase user engagement and gamify the experience.
Moreover, distribution is equally important. The content should be distributed on various channels that are preferred by the audience. It should be delivered at the right time and on the right device. Lastly, measuring the content's success is essential. Analyzing the data and making necessary adjustments can help improve the content's effectiveness and reach.
To illustrate, the movie RRR is an excellent example of how relevance, packaging, distribution, and storytelling can make great content. The movie's story might be a typical kidnap-and-rescue plot, but the screenplay, the narration, and the conflict make it engaging and entertaining. Moreover, the movie's distribution on Netflix played a crucial role in its success and helped it gain recognition and awards. Overall, great content should be relevant, engaging, and delivered through the right channels at the right time.
The success of a product depends on relevance, contextuality, packaging, distribution, and organic PR.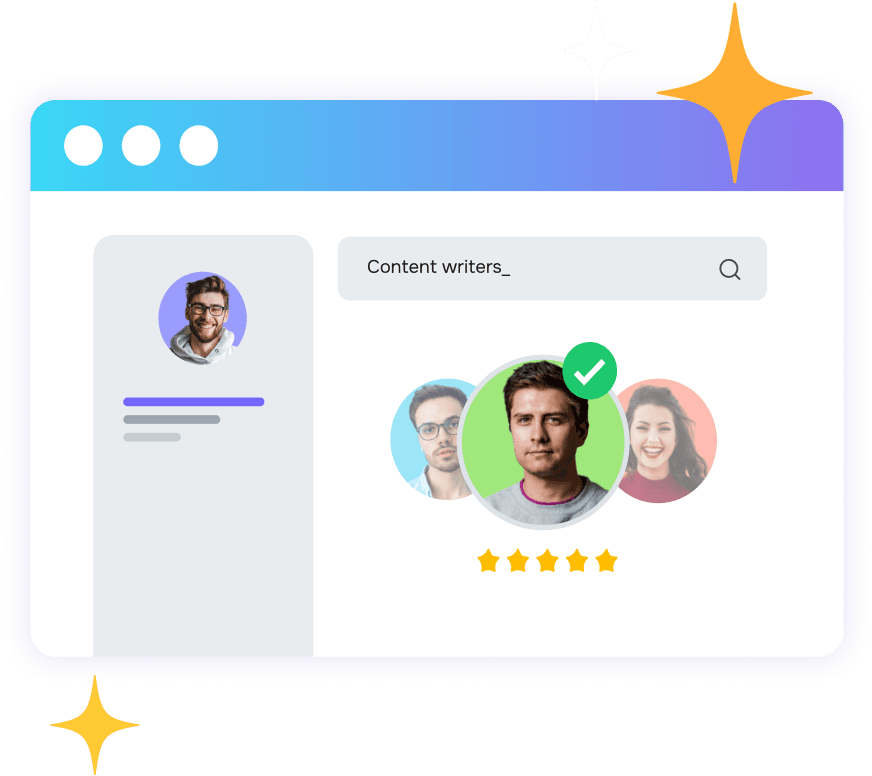 Get started with Pepper's Content Marketing Platform.
Designed for winning teams.