Sujata Samant on the Evolution of Content
Content marketing has experienced significant growth in recent times as businesses and brands have recognized its effectiveness in attracting and retaining customers. With the rise of digital marketing and the increasing importance of creating engaging, informative, and shareable content, content marketing has become a crucial part of many marketing strategies. The use of social media, email marketing, video content, and other digital channels has also contributed to the growth of content marketing, providing businesses with more ways to reach and connect with their target audiences. As consumers continue to demand valuable and relevant content from brands, content marketing is expected to continue its upward trajectory.
Let us dive into our insightful conversation with Sujata Samant, Head of Marketing - Colors Marathi at Viacom18 Media Private Limited on Regional Influence on Content Marketing.
1. Please help us understand your journey.
My journey began as a techie and I coded for two years. While growing up I was a huge content buff where I was drawn toward the creative side. I did my post-graduation from MICA. I have been fortunate enough to have always been in the media space because I relate so much as a consumer and as a viewer. I have worked on multiple brands under Times Television Network like Zoom, and Movies Now. For six and a half years I have worked with Zee Entertainment Network on Hindi movie and Entertainment channels. I have worked with mTunes, which is an HD movie channel. My previous stint was at QYOU Media, where I was catering to rural India. Now I have joined the Marathi division under Viacom18. I have consumed content across different languages. As a consumer, I am aware of the different nuances of content that have given me an edge. So, whichever brand I worked with, I started enjoying myself. I believe when you enjoy the work you do, you contribute more to the work. The knowledge of the cultural know-how has helped me get a foot in the door and I am looking forward to implementing whatever I have learned in all these years as a Marathi mulgi to Colors Marathi.
2. What do you think of content and then content marketing as a whole?
There has always been a saying Content is King and Consumer is God. I have been a believer that content is serving the God that is the consumer. Content is the bread and butter of the marketing industry. Content has always been there for businesses. The uniqueness of content has helped the brand to grow and how much it stays with the consumer. Engagement and reliability are very important when it comes to content. As a consumer, I love to go back and watch content over and over that I can remember, can engage with.

Content marketing as a term has come into our lives in the past few years but it has always existed in our lives. It is using your content very smartly to market your products. Most brands earlier created content to deliver their message to the audience. Branded content, on the other hand, has been a part and parcel of our lives even before we realized it. Consumers started getting smarter with time and understanding of branding.

Content marketing was there and is here. The soul is the same, just the attire keeps changing.
3. What is an ideal content marketing platform for you?
While people consider newsletters and billboards to be content, I don't, I think it's an ad. Content on the other hand should be something that your consumer is willingly consuming. Whatever content I create is for my TG and aligns with the content piece and my message is conveyed. I create content across different touchpoints and experiential events. For example, in one of my previous brands, I had to launch a Punjabi love story on a Hindi channel. My goal there was not only to attract the Hindi heartland but also for the Punjabi audience to resonate with it. So, we indulged in creating content across different touch points so that the audience resonates with it. We created and launched a rap song so that people who love Punjab and love songs resonate with it. Our team's main goal here was to create an experiential event that was very much aligned with my female lead. But there was only one singular message, that this is a Punjabi love story.

Recently, at Colors Marathi, we had two launches, both of which were very unique love stories. So, we aimed to convey to the audience that we are bringing forward a love story of a couple who have a very "hatke" chemistry. For that, I created a content piece with a news channel, which subtly came across as a breaking news bulletin, and the show details were revealed at the end. But the same message that these are two different individuals who came together, would you like to experience such a love story was delivered. I created content for that purpose across different channels, especially social media which was very engaging and interactive with a content flair.

So, as a content marketer, I will put up my singular message or my value proposition, and around that I will want to add different touch points for my customers. I'll create the content across those touchpoints so that my content's message is delivered to the audience. Like, you wanted to understand what is the difference between marketing for a show vs a brand. Well, marketing a show is like product marketing.

Cracking the code of content is important for any organization that wants to develop a channel for any marketeer like me. Content creation also comes at a tactical stage where we look for clutter-breaking innovative pieces.
4. How is technology helping to solve your problem as a marketer? What do you think of AI and content together?
AI in our lives has existed in some way or the other. It was not a problem earlier but now it has become a problem because it has entered fields people wouldn't have imagined it to enter. The keyword in AI is artificial so we should never forget that at the end of the day, it is artificial. We need to leverage it but we need to make smart use of it.

I don't think artificial intelligence can take over human efficacy. I would not want to use it to replace my team or agency partners. I would use it or leverage it in areas where it can need to use it. I wouldn't completely depend on it.
5. As a marketer what do you hate the most about marketing?
One joke I came across on many platforms is that marketing is a function that everybody thinks they can do apart from the marketer. Everyone has some comment to add. But on the other side, you can understand that marketing is so cool that everybody wants to jump in and add something of their own.

Also, it is getting very challenging to keep the audience engaged because of the heavily fragmented market.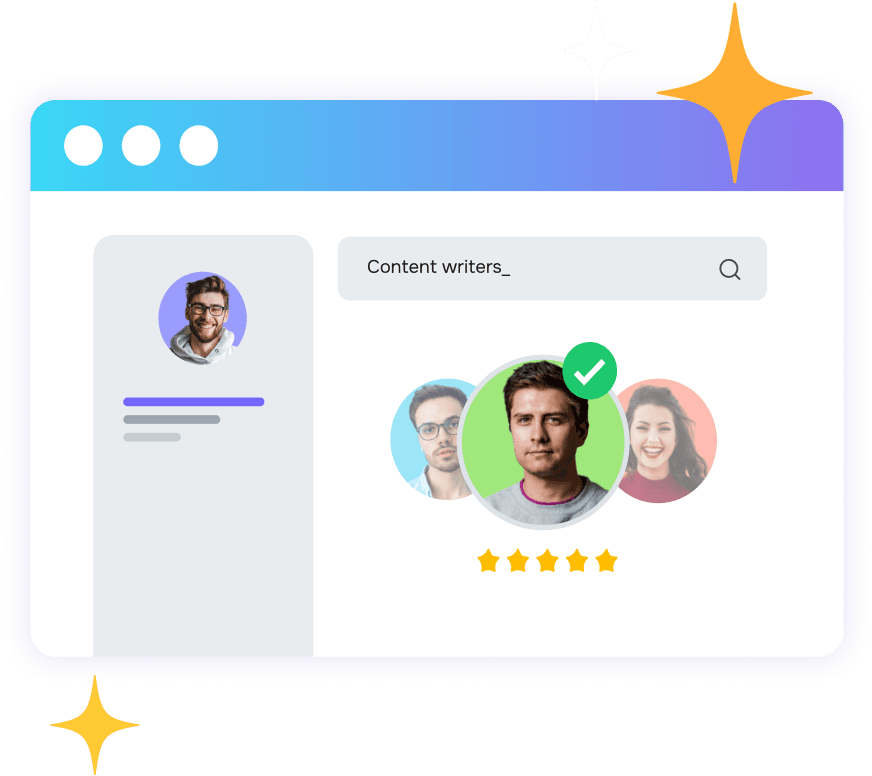 Get started with Pepper's Content Marketing Platform.
Designed for winning teams.