Soumyayan Roy on Why Content is the New Currency
Do you think the preeminent currency in businesses is still money? Think again.
Many people have claimed that content is the new currency during the last few years. And in fact, that is the truth. Brands must market themselves to customers to generate more leads, increase sales, and retain customers. Flexibility is essential; nothing will get in the way if brands manage this process well. It's unquestionably rewarding, and it will provide businesses with the support they need while they continually work to attract new customers.
In a conversation with Kunal from Pepper Content, Soumyayan Roy, Assistant Vice President (AVP) of Growth & Marketing at Spinny, talks about the power of content marketing in today's digital world.
1. Please tell us about your journey so far in content marketing.
With almost a decade of experience after my MBA, I've worked across three diverse industries, starting from telecom, where selling a five rupees stock was an arduous task, to the travel industry, where I dealt with packages from Rs. 10,000 to Rs. 20,000 to worth a hundred grand or more. Currently, I'm associated with Spinny, where we purchase and sell cars ranging from Rs. 4 to 6 lakhs in worth.
The emergence of social media has given birth to a new era of content consumption, with people actively seeking out information on various platforms like Facebook, Instagram, and Twitter. As a result, marketers need to adopt a multi-channel approach to cater to the diverse needs of their audience.
One of the most notable changes in the industry is the shift toward e-commerce. The rise of online marketplaces has opened up a new world of opportunities for businesses, enabling them to reach a wider audience and sell their products globally. The industry has undergone significant changes, and the evolution of e-commerce and consumer behavior has brought about a paradigm shift in the way we perceive and approach content creation and marketing. As a marketer, my journey has been eventful, and my perception of content has transformed over the years.
2. A large part of your journey has been as a marketer in multiple industries. How has the role of content transformed over the years?
Initially, content creation was very different, focusing on 160 characters of hardcore, sales-based communication emphasizing unique selling points (USP). In my role at MakeMyTrip, I dealt with loyalty and MMTBLACK, where my priority was to offer customers the feeling of royalty with a concierge service that elevated their travel experience.
From a non-existing industry, content marketing has become a hygiene industry.
These changes have been accompanied by the effects of COVID-19 and social media, with startups emerging and the internet's adoption rate rising. As a result, content creation has become a go-to strategy for brands, resulting in the industry's phenomenal growth. Content is similar to a well-groomed person, and it creates an impression of how a person is, even before interacting or communicating.
Similarly, a website's content represents a company's image; the first impression is critical to brand recognition. Consequently, I believe that content is an indispensable, non-negotiable element for any company or university, elevating brand appearance and value exponentially.
3."
When nobody is working, content is working
." Do you agree with this statement?
This observation is astute and aptly put. The significance of content in brand building cannot be overstated. Previously, word-of-mouth recommendations from trusted sources, such as family, friends, or relatives, were the primary means of building a brand's reputation. However, with the advent of the internet and people becoming increasingly independent with more disposable income, consumers are now more likely to research products across multiple touchpoints and brands before making a decision.
In this context, content has emerged as the ultimate salesperson and brand builder, serving to push consumers down the funnel and help them arrive at the consideration set. Additionally, content can also make or break the final touchpoint, where the consumer chooses whether or not to engage with a particular brand.
The visual cues of an established brand can convey more and make a more significant impact. It highlights the importance of creating a strong brand identity to communicate its value proposition quickly and effectively.
Apple is a prime example of a brand that uses content to significant effect. While their products are known for their design and innovation, their content, including the font and the number of tick points, is also carefully crafted to reflect their brand image. Therefore, companies must prioritize content creation as an essential component of their marketing strategy.
Let's consider the example of cars.
For instance, if one compares the logo and other design elements of a Mercedes with that of an Alto, it's evident that the former has a more sophisticated and intricate design. It's not just because of the brand's visual elements but also the underlying brand image and features, such as DTXI and CDI.
4. When you put out a framework for the launch of a new campaign, what according to you is the most crucial factor to consider?
A well-thought-out content strategy should always align with the brand and the category it represents. While every campaign may have a different goal or problem to solve, it should ultimately marry with the brand persona. This requires stepping back and determining the brand's characteristics, whether young or old, fun or serious, conversational or angry, and so on. Once the brand persona is established, the pillars of the content strategy should be based on it.
For example, Zomato's brand persona is funny, tongue-in-cheek, and functional, which they carry through their campaigns and individual products. It's essential to maintain the brand's characteristics in every campaign and avoid the pitfall of portraying different personalities.
Moreover, when creating a campaign, it's essential to consider the target customer base and ensure that the content strategy aligns with their interests and preferences. At Make My Trip, for instance, the design language, UX, font, content, video quality, and information for MMT Black – the elite customer base – all started from the brand ethos and target audience. These are the two central points that create a successful content strategy. Ultimately, you should feel like you are always talking to the same brand rather than a different person.
5. How do you structure your campaigns?
When it comes to developing a great content strategy, it's important to recognize that everyone has an opinion and that, ultimately, your content should leave your audience feeling engaged and like they're having a conversation with your brand. However, ensuring that your content is efficient and informative is also essential. While click-through rate (CTR) is often used to measure content efficiency, it's only part of the story.
To structure campaigns effectively, it's essential to start with the pillars of your brand and then identify your target audience and how frequently you want to target them.
Given the low attention spans and the plethora of brands and content pieces vying for attention, making your content relevant to your target audience while maintaining your unique brand personality is critical. It's important to ask whether your traffic and engagement rates are increasing, as content can work wonders in creating brand recall and driving organic website traffic.
However, it's crucial to remember that content alone won't cut it without innovation and a good product. As I mentioned in Apple's example, content and innovation go hand in hand.
6. How do you see technologies such as AI behaving as disruptors or catalysts in the industry?
As a firm believer in keeping up with the latest industry trends and technologies, I recognize the value AI and other cutting-edge innovations can bring to content writing. Content creation is a highly human-intensive endeavor that demands creativity, careful consideration of the target audience, and an understanding of various factors such as tone and CTAs.
However, these elements can be highly subjective and vary from individual to individual working in the industry. This is where AI can be beneficial - it can help identify what is currently trending in the industry, the most effective keywords, and other crucial metrics that can drive results. Of course, this only comes after one has clearly defined their key performance indicators (KPIs) and objectives for creating content.
Once these have been established, AI can help accelerate the process of experimentation and testing, allowing brands and copywriters to hone their content for optimal impact. This is especially true when working with small platforms and testing environments, where the benefits of AI-driven optimization can be most effectively leveraged.
That being said, there is a risk of AI-generated KPIs conflicting with the overarching goals of a content marketing campaign. However, by working in small increments and carefully measuring the results of each test, it is possible to determine what strategies and techniques work best for a particular brand or campaign. In this way, AI can be a powerful tool for enhancing the effectiveness and efficiency of content creation, helping brands achieve their marketing objectives and drive greater engagement with their target audience.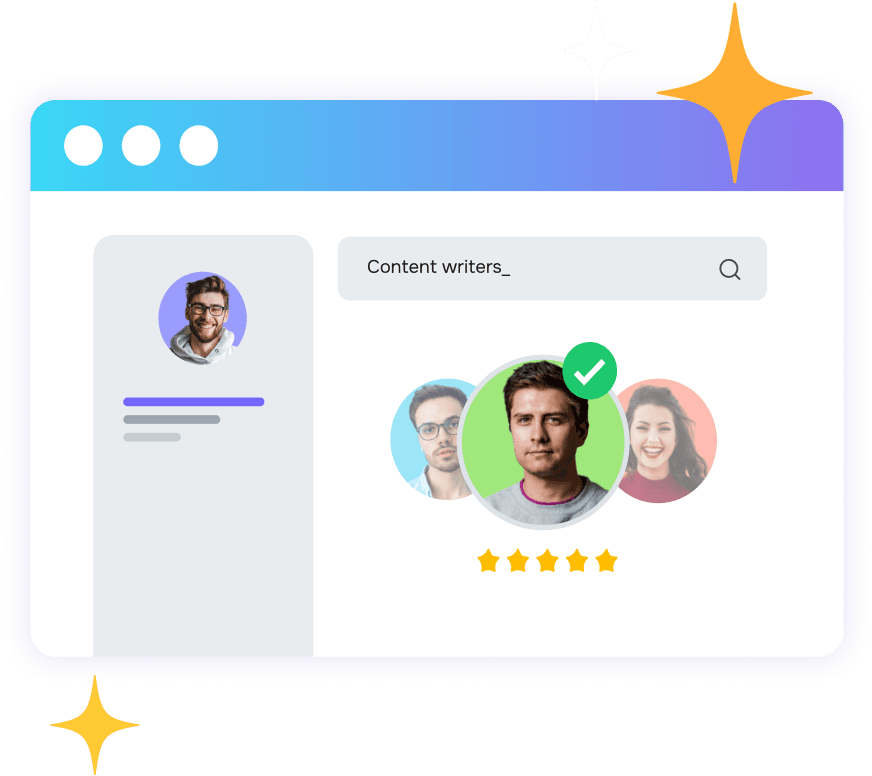 Get started with Pepper's Content Marketing Platform.
Designed for winning teams.