Content Marketing For Health & Wellness Tech With Sonya Gulnova
From a professional tennis player in one of the coldest countries in the world to a content marketing head at an AI Tennis app company in sunny California, Sonya Gulnova, Head of Marketing & Digital Content at Swing Vision, has come a long way in her professional journey. She talks to Rishabh Shekhar, Co-founder & COO of Pepper Content, about her approach to content marketing.
1. Tell us a little about yourself.
I've been leading digital marketing at SwingVision, an AI-based tennis app, for the past two and a half years. I am originally from Siberia in Russia, and I was a professional tennis player until I got a full athletic scholarship at a division-1 university in California. That's how I ended up in the US and eventually worked here. After a content marketing stint at a bootstrap fitness app for women, I joined SwingVision in the spring of 2020. I've been around marketing and content creation since high school, and I am passionate about it.
2. What made you get into content full-time, or are you still looking back to go into the tennis world?
I've always been passionate about two things - business and startups on one side and sports, health, and wellness on the other. While I did enjoy playing tennis professionally and coaching on the side, I always knew that I wanted to find something at the intersection of these two things. Marketing has been a strength since high school. My major in college was also related to health, wellness, and sports. I did food and nutrition. I had a minor in kinesiology, and then I took some sports science classes. So with that combination, I explored what was available and at one point, came across sports tech and health and wellness tech.
When I first came across SwingVision, I was genuinely surprised that there was something like sports tech. So that same day, I went to the tennis court and tested the app with a friend and realized that it did work. I reached out to our CEO, Swapnil Sahai, and explained how I could help in content marketing.
3. What is your north star metric or critical KPI in marketing?
It depends on what we are talking about. Each content type has a different approach. For example, at SwingVision, we started with Instagram as our social media channel. The thing with early-stage startups is that you want to minimize effort and maximize results where possible. So, on our Instagram page, we started working with user-generated content. Many of our users upload videos to the app, which is what the app is about. It allows you to record your sessions or matches. We would find the best videos from users with public profiles and then publish them on our IG page. That gave us a considerable boost.
We didn't require to create much content on our own, as a result.
Two and a half years later, we are looking to expand our marketing team, and that's when we've started thinking about doing more content marketing and including blog posts, press releases, and the likes into our kitty. We are also changing our Instagram strategy, making it more content-oriented and about building a community.
4. How is your team structured?
I do all the marketing; social media, paid ads, email, influencer, and more. I had an intern over the summer, helping me with socials and paid ads. We've hired our first in-house video editor, who will help us create more video content.
I also have other marketing team members helping me with certain things. And I work with some external contractors for social and ads.
5. What's your take on AI tools in content marketing?
I absolutely love how smart AI is. Our app has it and it's great.
I think content marketing AI will simplify things from the creation perspective. It will also save time and help build processes for many teams. For folks like me, it will help us manage small teams.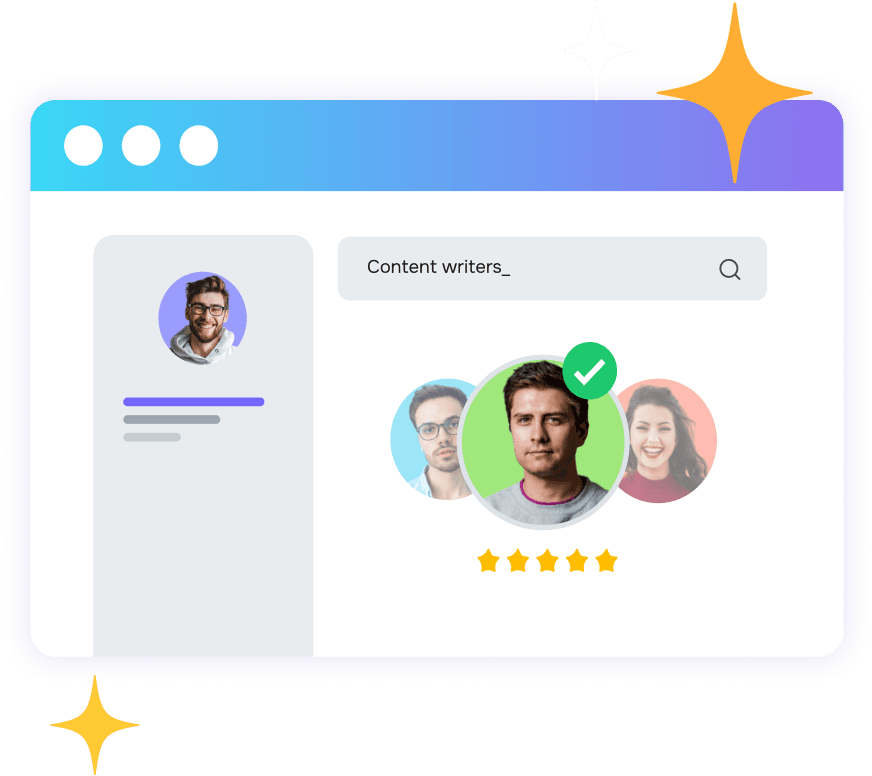 Get started with Pepper's Content Marketing Platform.
Designed for winning teams.