Sandeep KS
Associate Director - Brand Marketing at Xiaomi India
Sandeep KS on the impact of AI on marketing
In the fast-paced digital era, where innovation knows no bounds, a groundbreaking force is reshaping the marketing landscape as we know it. Artificial Intelligence (AI), once confined to the realms of science fiction, has emerged as a game-changer, propelling businesses into new realms of success.
In this insightful conversation, Sandeep KS, Associate Director - Brand Marketing at Xiaomi India talks about AI has changed and will impact marketing as we know it. Let's drive in!
1. How did marketing come into your life? What led you to a career in marketing?
I'm a qualified copywriter since I come from a creative background. I, therefore, have expertise across traditional mainstream agencies as well as Yahoo as a publisher as well as digital and social media advertising.
And subsequently marketing. So if you ask me what am I, I would like to still consider myself a creative person. It was so that when I met Manu Kumar Jain, he used to head to India I met him and he painted a picture, a vision of how he's putting it across. He's putting together other people from various walks of life who actually.
Believe in the idea of technology advancing society, and find it fascinating when he remarked, "I want to hire people from different strata, different fields, different categories, different industries," isn't that right? I was shocked by it, so. So, the underlying theme was that inventiveness was praised. Manu was who he was. He was quite straightforward when he interviewed me. Are you creative in any way? Do you think disruption is real?
One of them asked me, "Can we do something different since we have no other option?" When I was—what's the correct word—marketing, that's how Xiaomi has been and how it occurred for me. I was mesmerized by the exact vision that was painted.
2. How many years has it been for you now in marketing?
It's been more than 17 years. That's similar to how I described the blend of marketing and advertising plus digital plus social plus publication. Marketing Co. marketing would probably start at approximately 5:00 or 6:00.
3. How have you seen marketing evolve?
As you can see, marketing is currently overly crowded. There are just too many channels via which you may reach your audience, target demographic, and so on. In other words, it's incredibly busy and quite confusing. Therefore, there are more options when we celebrate that. We also need to be aware of the need of being intelligent and choosing our conversation partners carefully.
Marketing has moved from being, you know, a little out of date to being a little more evolved in terms of who you talk to and how you talk. In that regard, I'm very, very satisfied with the foundation that technology has provided for marketing initiatives.
Or, as I work for a tech business, include some part of technology in it. Absolutely. Therefore, based on what I have observed, I believe technology has been a wonderful facilitator. I've witnessed times when it was necessary to examine one dealer panel in addition to, say, proofreading a newspaper advertisement. New-age marketers and agency personnel may not even be aware of that, in my opinion. But given what technology has made possible, I think that's fantastic.
4. Have you, as a marketer, or your team, as a marketing team, encountered any difficulties? Are there still any pain issues in this sector or your line of work?
You have no idea. What type of media mix is there sometimes even when we are creating a campaign? ROI is the other difficulty, correct? since you are aware.
It's not a terrible thing, I mean, it's a good thing. Every marketing expense you make and every marketing item you use is a success if they are responsible and have the desired impact. That is the proper course of action.
5. What kind of an impact do you anticipate AI will have on marketing?
An intriguing question, indeed. I wasn't sure I wanted to check out the GDP conversation. I've been examining things. It's not as if I checked out last week; instead, I suggested giving it a shot. Give me a perfect marketing whole funnel plan, is that correct? I thus made an effort to make it as unclear as possible, and 100% correct.
The plan was there. I said, "Yeah, it's not bad, is it?" However, that was only a preliminary plan. I'll respond by asking: Where is EI? It's still extremely young, in my opinion. Really, thrilling. There are a ton of opportunities and possibilities. However, it will also take some time. It will gradually change, but it will take time. I'll use an illustration.
Can AI create a heartfelt advertisement or content piece, for example? Right now, I'm not sure. It's unclear to me. Can AI assist you with the current automation of your work? Most definitely. Can AI assist with some of your basic plans? Most definitely. Is it planned to remain? Of course, it will remain. That, in my opinion, is an ordinal. Totally.
6. You've been with Xiaomi for a while; is there anything like a system that you've put in place for branding and launches, or even for something as simple as a PR or something as significant as a product launch?
I believe Xiaomi is the most popular smartphone brand in India. Isn't it a large corporation? Although I believe the starting element is present, there needs to be some method to our madness. We are still a very young, very crazy firm, right? It's fantastic.
It's great to work there, but there must also be a system feature to have as a workplace. Therefore, I believe that we are very, very detailed in terms of the fundamental plans. It doesn't matter if it's digital marketing, product marketing, social media marketing, event marketing, or public relations, the same procedures are all in place.
There will be a lot of criticism if your marketing strategy, creative ideas, or subsequent execution are not disruptive enough.
8. What precisely does it mean when you claim you're the head of the brand for Xiaomi? What functions and areas of marketing fall within the larger category of the brand aspect of things?
Therefore, historically, the brand refers to whatever the brand is.
Must establish a story. We are a goods firm, then. For a livelihood, we sell goods and goods. For us, product marketing has always been a sacred space. People do, however, buy into brands, not items. They are thus involved in brand promotion, which is crucial and enormous. So, as an illustration, let's suppose that we have a flagship event or even a sale event, that is named Diwali with me. I can't tell you how much, but traditionally, Diwali helps the firm make a lot of money.
9. A platform for content marketing that might accomplish anything for you. What features do you want this tool to have in total?
Seeing as how I come from a creative background, let's start there. Right. Leave aside the approach I'll use to handle this material. I would devote my entire being to getting the content "right" first. The majority of companies regularly produce advertisements.
Nobody wants to watch advertisements. Consumers are interested in the content. Whoever wants to inquire about what I do about content has my honest request and advice. Getting the material right and making sure it acts like content would be my first recommendation. I'll now offer you a few illustrations.
The movie Baby Driver would be the longest iPod commercial in my opinion. He is hooked on it from the first scene to the last one. He switches on the music since he needs it to work properly. The longest iPod commercial ever, it is.
Yes, that's accurate. Nobody interprets it as an advertisement. Everyone agrees that it is a fantastic movie and piece of material. Give that to me to eat. True. That is how our brand is seen locally, according to us. We conducted a specific Diwali marketing, you're correct. Additionally, marketing selfie phones was a hurdle. It had crimson eyes.
So we forced him to act or dress like Swami Nityanada, a god figure. He did not do Kailash or any of this stuff intentionally or out of malice. He just struck us as being a fascinating individual. And we practiced acting like Swami Nitana with him while he was suited up in this manner. Danish finally got it. He genuinely chatted incoherently about how to shoot a selfie, why to get this phone and that phone, and when to buy it 8999.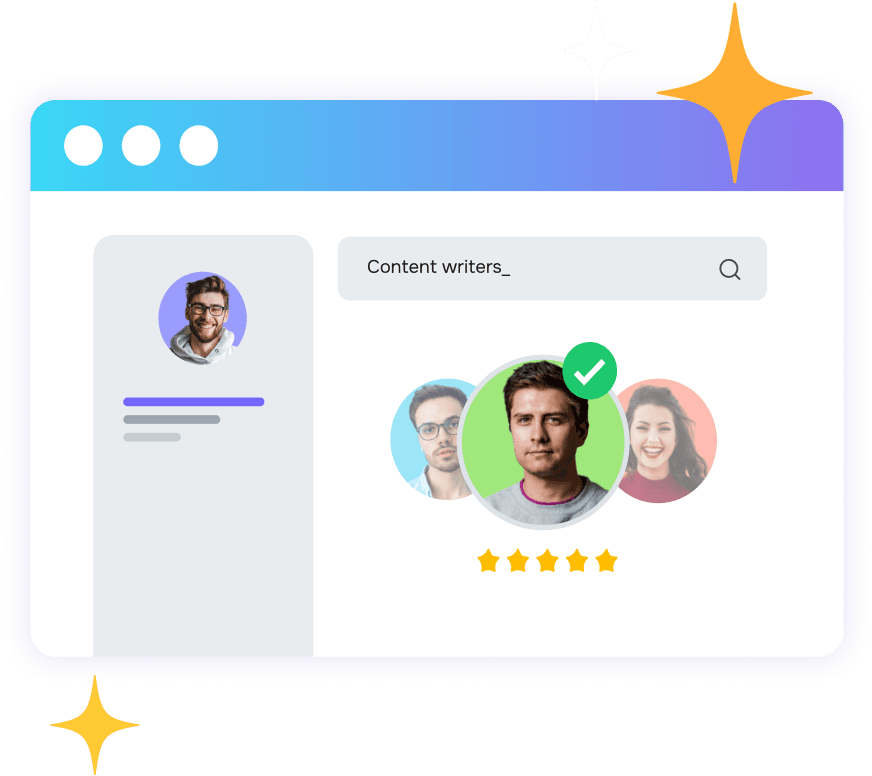 Get started with Pepper's Content Marketing Platform.
Designed for winning teams.