The Future of Branding: Authenticity is Key, According to Samyukta Ganesh Iyer, Vice President and Head Of Marketing Kaya
Brand marketing is a crucial factor that affects the success and growth of a business. It can influence customer perception, brand loyalty, and overall business performance. By effectively communicating the company's values, vision, and messaging, brand marketing can create a strong emotional connection with customers and differentiate the business from competitors.
Pepper in conversation with Samyukta Ganesh Iyer, Vice President and Head of Marketing at Kaya, discusses the importance of authenticity and honesty in brand marketing.
1. Can you tell us about your professional journey so far?
With over 15 years of experience in marketing and sales, I started as one of the first female sales managers for Asian Paints. Managing teams in remote locations across India, including Upcountry markets, provided me with unique and valuable learning experiences, including leadership and team management skills. I transitioned to qualitative market research at Lumiere under the tutelage of industry veteran Miss Deepa Soman, where I gained valuable experience working on fascinating projects, including ones for Unilever and popular television shows like Star Plus and Ekta Kapoor's productions. This experience combined with my sales background laid the foundation for my future marketing career.
I worked on television commercials for Flagship Brands, fruity and Happy, and started my career in both traditional and digital marketing as digital was just beginning to emerge at Parle Agro. Launching Lovely Tree in northeastern markets helped me understand the process of insight into communication, and working in the global Vaseline team taught me about connecting with a universal human insight to bring a brand together. Later, I joined the Lakme team where I had to bring together different businesses such as skincare, makeup, fashion, and salon under one voice, which was a great learning experience.
At Abbott, I explored different aspects of marketing such as brand planning, agency management, and research in a horizontal role in marketing and creative excellence. Later, I revamped the Baskin Robbins brand and made it relevant to the current generation as the marketing head. Digitizing the brand and collaborating with Swiggy to co-create content that went live on various platforms became a benchmark for Swiggy and us, putting us on the map during the lockdown as the brand was now available digitally.
Very often what people tell you versus what they do could be two very different things because a lot of times people tell you what they think you want to hear but what they do their actions could be very different.
2. Where is your professional Journey currently?
I am currently heading the marketing department at Kaya. Our team has produced some remarkable content that was showcased two years ago. In addition, we completed a comprehensive rebranding effort while ensuring that the brand's legacy remained intact. Our approach was grounded in the fundamental principles that have always defined the Kaya brand; we simply had to retell those stories in compelling new ways.
3. What are the top challenges or difficulties that marketers are facing in the year 2023?
In today's world, the tools used for disseminating content have become the content factory themselves. This leads to an overwhelming amount of content that consumers are bombarded with. As a result, it becomes a significant challenge for brands to capture their target audience's attention and stand out from the crowd.
This issue of cutting through the clutter and being heard and visible has always been a challenge for brands. However, with the rapid pace of technological advancements and ever-increasing content creation, it has become an even more significant challenge for every brand out there.
4. Can you explain how to distinguish between great content and not-so-great content as a marketer?
I believe that if the content is shareable, then it's considered good. It's as simple as that. Today, people want to be the first ones to share something valuable. Therefore, if you create high-quality content that people are eager to share, it's a straightforward way to measure its success without any complications.
5. How do you convince a CEO, who is focused on performance marketing, to invest in brand marketing during a market scenario where the first budget cut is usually on brand marketing?
I believe in the power of simplicity. Brand building and performance marketing go hand in hand. If your brand lacks salience, no amount of discounts, clickbait, or promises can entice customers to engage with your offerings, as human behavior does not change. In markets where the brand love is higher, your performance ads automatically perform better.
The minute your brand is salient, performance works. The minute your brand is not salient, performance does not work.
As marketers and advertisers, there is a funnel that must be taken into account before the final stage that your advertisers are interested in. This includes impressions, reach, clicks, leads, and ultimately conversions. Now if you work on building Impressions and reach which is your awareness and engagement rates and then you put money on performance then there is a gap between reach and leads. There is something called clicks that seems to be resting in between connecting the two models. So, your organization can put its money here but if it has not invested in the top of the funnel, it's not going to work.
So you have to work on awareness, you have to work on performance then you have a winning model in place.
6. What does the increasing availability of content creation tools and platforms, such as ChatGPT and Midjourney, mean for marketers and how do you think they will adapt? Additionally, do you personally use these tools?
It provides a little bit of time to relax. While we have been using a few other tools, intuitively, I believe none of these tools can replace human intelligence and, more importantly, human creativity. However, it would be unwise to reject technology altogether. Automated tools can effectively correct grammatical errors, enunciation, and diction. Depending on the tool, it can help improve the final output. Nevertheless, we must understand that AI operates based on the data it is fed. Thus, it is incapable of creating something out of thin air. Its role is to ensure accuracy and precision. Therefore, it can aid marketers, advertising copywriters, and visualizers in sharpening their work and improving its aesthetics. In conclusion, AI will not replace human creativity, but it can beautifully coexist with it.
7. What should aspiring marketers focus on and budget for, and what trends do you predict for the coming years in marketing?
I think many marketers focus their time and energy on targeting younger, cooler audiences. We're all guilty of it, to be honest, but what we forget is that with each passing generation, people are getting smarter and more authentic. Their ability to tolerate things that are not genuine is decreasing. The trend is only going to get more authentic. That's why we have influencers and brand ambassadors who are ordinary people. I think this puts brands in a beautiful space because the more authentic they are, the better.
As a brand custodian, it's your job to personify your brand, figure out what it stands for, and then stick to it.
8. Are marketers being morally correct in their job or are they just focused on meeting business and revenue goals by persuading consumers to buy?
If your brand can clarify the reason for its existence and how it contributes to society, and as a marketer, you can answer this question with a definite purpose, then you can be assured that business will naturally follow. There is ample data to demonstrate that purpose-driven brands are more profitable financially and economically compared to those that lack a clear sense of identity.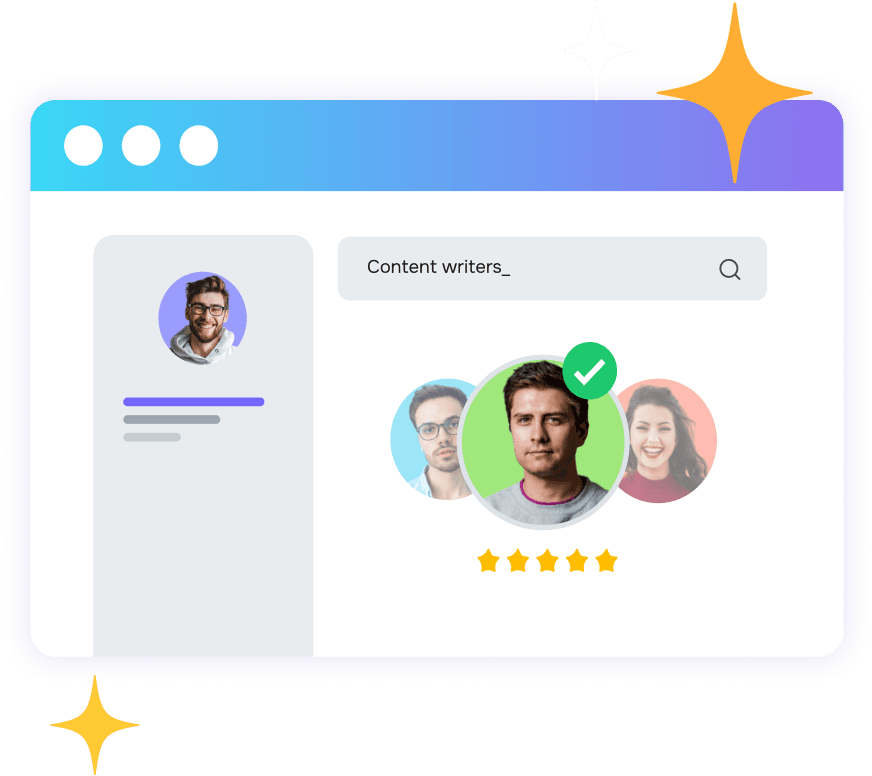 Get started with Pepper's Content Marketing Platform.
Designed for winning teams.