Ryan Mattison on the Key KPIs of a Content Marketing Campaign
Measuring certain KPIs of a campaign is important for marketers because they help them understand the effectiveness of their marketing efforts, identify strengths and weaknesses, set benchmarks and goals, improve the customer experience, and justify marketing spends.
In a conversation with Mohammed Sajjad, Senior Sales & Marketing Director at Pepper Content, Ryan Mattison, VP of Content and Communications at ThoughtSpot talks about the key KPIs of a campaign.

Here are some excerpts.
1. Tell us a little about yourself.
I look after content and communications at ThoughtSpot, a modern analytics cloud company. We help business users, data leaders, and data professionals make more sense of their data by using familiar interfaces from our personal lives, whether that's search, AI settings, recommendations, or bringing a consumer experience to the world of data.
2. How did content marketing happen to you and how's the journey been so far?
I began my career working at a marketing agency called Eastwick, which was later acquired by a larger agency called Hotwire. I cut my teeth in the communication space by working with the press, analysts, and company executives and building a skill set around telling stories, taking an outside perspective or approach to telling core narratives that get the audiences.
Over half a decade at ThoughtSpot, my scope has grown to include content marketing. In my mind, there's a natural synergy between good content marketing and good communications because at the end of the day, what wins is great storytelling and finding the right channel or medium to tell that story.
3. What's the most exciting or the most tiring part of your job?
The most exciting part of my job is campaign launch days. I love when you get to see new things going live on the website. I love seeing the press picking up on our activity or announcement, videos going live, and social feeds lighting up.
The most tiring part of the job is the few days leading up to campaign launches. That's when things are cross-functional and you're exposed, in the trenches with your colleagues, and fixing and tweaking things to get them right.
On that day everything shines, everything feels like a polished machine that's up and running. The days before are the ones where you have to put in the sweat equity to make launches pop.
4. What are the KPIs of a campaign?
You tailor your KPIs or your metrics to the individual campaign. Across campaigns, ask yourself questions such as - Are you cutting through the noise? Are you getting people to come and engage with your content? Is your content outperforming existing content? Is your new content getting the attention it deserves? Is your content providing value?
Once you have people's attention, ask yourself if it is relevant to the audience - Are they spending time on your content? Are they bouncing? Are they seeing it as clickbaity? Are they taking an action that you want based on the story that you're building that content? Depending on the campaign, are they trying to start a free trial of your product? Is your content getting your audience somewhere else in the marketing funnel?
5. What is your take on the quality vs quantity debate?
There's a little bit of a need for both but I think good quality wins. I think about that. Not every single piece of content performs to the same degree. There are a couple of breakout stars that perform well because the content is good.
It doesn't mean that every single piece of content needs to be one big fancy, polished, and integrated campaign or asset. It's better to get one piece of strong content than to have something that is going to fulfill your KPIs for the quarter but will hurt your ability to build a relationship with your audience in the long term.
Quality is non-negotiable in today's space. As soon as you start creating garbage content, it doesn't matter how much quantity you have, people are going to ignore you and that's easier now than ever for consumers.
6. How do you go about the process of creating content? Do you rely mostly on in-house or do you have freelancers, contractors, or agencies that you work with?
It's a takes-a-village approach. I have a fantastic woman on my team who drives content production for our company. She's a strong operator, leader, and kickass writer. We also work with some agencies and freelance folks. Depending on the kind of content we're looking to create, there are different folks that we go in and tap.
7. What's your take on the future of work specifically for content?
It depends on your market and the content you're looking to create in your space. In a technical space, despite a consumer-friendly story, expertise or experience in data and analytics is extremely valuable in the type of content we create. There are lots of different lenses through which you can look at things. If you can have long-term engagements where individuals can learn about your space and product, having a team of freelancers can be valuable.
For technical products or in a technical space, in-house production or having expert SMEs from the content team can be valuable. Talking about quality is important. One should not create content that could escape other resources on the internet. We want to have real insight and provide an interesting perspective. Having an in-house team that spends time rocking your market and narrative within that market can be very productive.
That being said, sometimes you don't necessarily need somebody with experience in your space, but somebody who's a good copywriter or good at taking existing material and turning that into a more compelling, narrative-driven approach. That's where you can look and find amazing talent outside of your organization or full-time staff and where a partnership with freelancers or agencies can be incredibly valuable.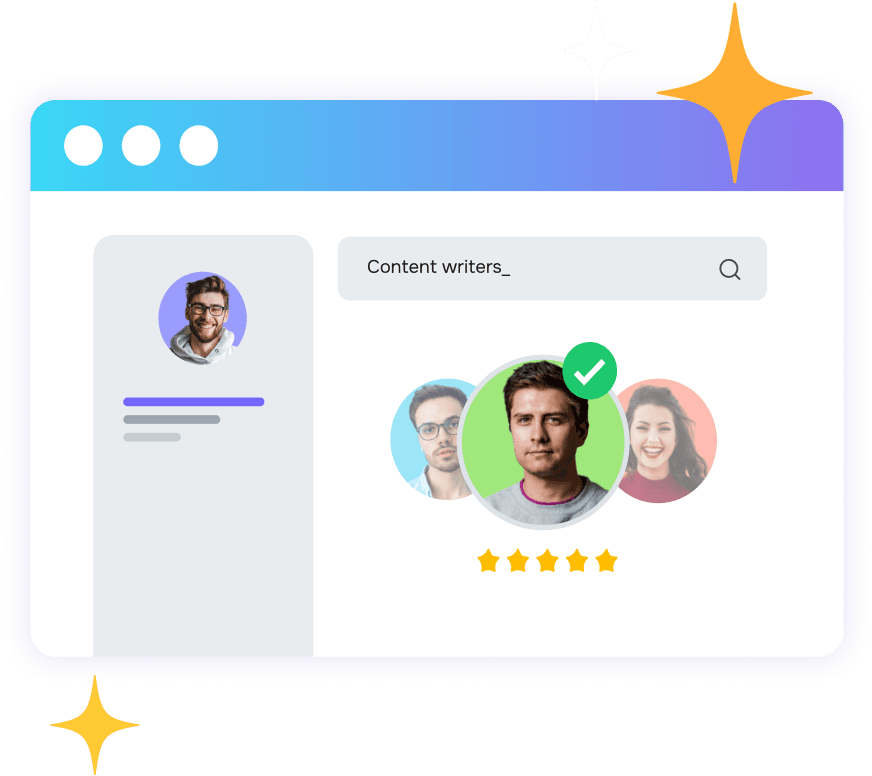 Get started with Pepper's Content Marketing Platform.
Designed for winning teams.