Cross-functional Content Management With Ruth White Cabbell
Content managers can never be an entire entity. They are in the middle of several teams and have to work cross-functionally. It's all about directing every member of the content marketing team and working in sync with other functions across the company to ensure that your content is the right match.
Ruth White-Cabbell, Head of Content Marketing at Snowflake talks to Rishabh Shekhar, COO and Co-founder, Pepper Content about all this and more.
1. Tell us a little about yourself.
I have been in content marketing in some form or the other for most of my career. I have spent all of my career in technology marketing with pretty well-known companies—Cisco, VMware, NetApp—and am grateful for that experience. I spent some time at Accenture, Deloitte, and Sunguard Availability Services as well.
Now I find myself at Snowflake, so I'm definitely focused on the technology industry. My experience spans small, fast-growing companies and large corporations. And as a result, I've had to learn how to work cross-functionally to make things happen.
2. How has content marketing changed from when you first started?
I have always felt that content is a strategic function within marketing. We know that people like self-service versus engaging directly with sales representatives. They also like to do a ton of research. I think content is what people come into contact with first, and how that content directly impacts what they do from that point forward depends on what value the content offers. Do they continue to engage with your content? Are you thinking about the customer's perspective throughout?
You know, even five years ago, it was really more about starting blogs for SEO. But blogs have all now evolved into destinations. You want your blog to be a valuable resource for every visitor. You want to see pretty solid dwell times. So I do think that it's evolved from only focusing on SEO and attracting people to getting them to download a gated piece of content so that we get some more information from them to connect further. I truly believe that now we have to put the customer at the center of everything.
3. When you're creating content, how do you define its purpose?
I'm okay with say my blog not having 5,000 views as long as it has a longer viewing time. Our blog at Snowflake has gone through a little bit of an evolution in the time that I've been here. When I first started, we were already publishing about one or two posts per week.
Today, we publish one to three blog posts every day. The type of content on the blog has changed because our blog has a mixed audience. But when we create content for an individual post, we do identify the audience for that post. And as a result, it allows Snowflake to actually be the owner of broader conversations.
So right now, we bifurcate our content into two big camps. In one, we celebrate data and all the things that data can do. We create some fun, topical blog posts, and bigger thought leadership posts as well. And in the second camp, we celebrate Snowflake and all that our data cloud can do and how it helps our customers. So with every single post, we define an audience and optimize it for SEO.
It's never just an individual piece of content for me. It's about connected experiences with different pieces of content. We always want to connect our blog to other information like e-book assets, videos, and anything to draw people.
And, I can tell you that we've done a really good job because we get about 65% of returning visitors every month.
4. The biggest problem content marketers face is the overload of content. How do you deal with it and its distribution?
So, we have a small team here at Snowflake, where we work cross-functionally. We are the barometers of quality and owners of the content strategy. Within our marketing team, we have eight workloads that mirror our industries. Three people are responsible for the content strategy and the development of content that comes out of that strategy. I cover three to four industries myself.
There are some things that we push off to other teams, but we are aware of them so that we can cover the content lifecycle, and govern and manage it. We clean up and update our content as much as possible. Another team member manages the blog, and we have one content operations person. We also use a CMS to help us in this process. Our new content is tagged and pushed to the sales portal.
Our process is as follows: we plan the content strategy, then we make sure all of it is reflected in our content management system. We then create individual pieces of content and work with contract writers and agencies. We also do a lot of editing. And then everything goes through a legal review. They make sure that we're not saying anything that we shouldn't say. Then we move it into design where we work with external agencies and some internal designers, too. And finally we publish the content while working with our demand generation team, account-based marketing team, social media team, and so on.
5. What's your take on AI in content marketing?
When it comes to AI there are several challenges. One of them, I think, includes the amount of training and information you need to feed your AI software for it to function properly. So I worry a little about using AI from a quality perspective. I would be reluctant to just let AI develop and publish content without a human element to ensure it is relevant and get the desired results.
At the same time, I do feel AI would be definitely more commonly used about 10 years down the line, but in more derivative content.
6. What advice would you give to someone just starting out in content marketing?
I think content marketing is actually a good place to be in currently. It's a good training ground. Keep your customer front and center all the time; never lose sight of them. You will learn how to work cross-functionally because you're never just the content marketing team. You're the team between product marketing, demand generation, account-based marketing, and sales.
It's a great place to get a good view of how marketing actually works holistically. You are responsible for understanding how customers want to consume content because it changes so much. Stay ahead of that curve, and upskill constantly.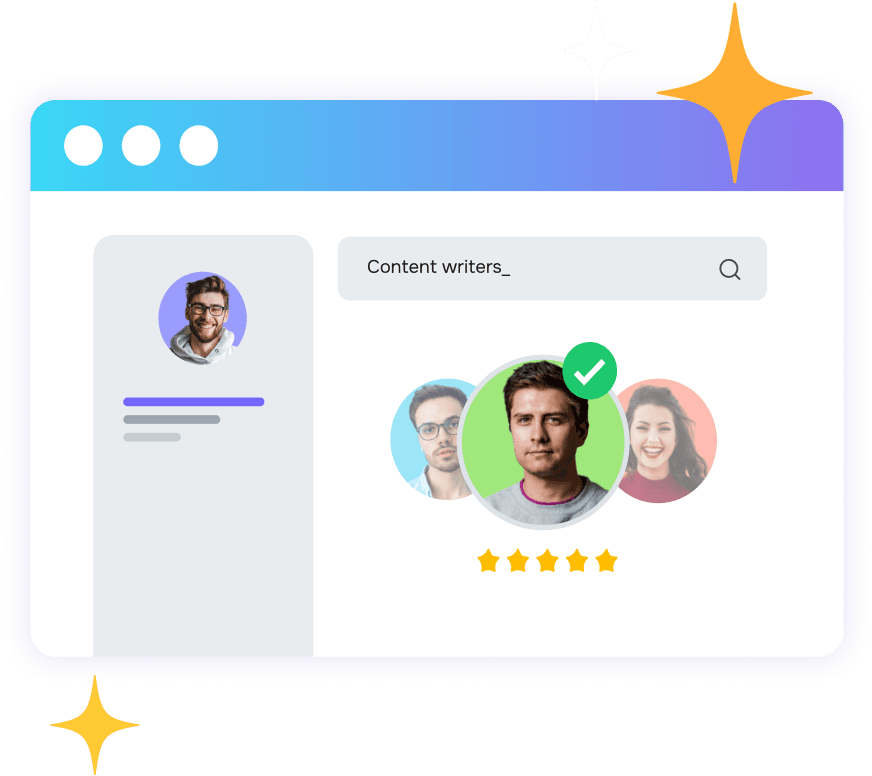 Get started with Pepper's Content Marketing Platform.
Designed for winning teams.