Ravendra Veer Singh on Learning About Sales and Marketing
Marketing is an integral component of any business and plays a vital role in its success over the long term. A well-designed marketing strategy can lead a company toward sustainable growth and profitability. By understanding the market, and target audience, and leveraging the right tools and techniques, businesses can build effective marketing strategies that drive growth and profitability.
In conversation with Risabhh Shekar, Co-Founder at Pepper Content, and Ravendra Veer Singh, Chief Marketing Officer at Genus Paper and Boards discussed the various aspects of marketing.
1. Please tell us about your journey so far.
I completed my MBA in 2000 and started working as a sales executive in consumer health. I worked there for seven years and gained valuable FMCG experience. During my tenure, I got the opportunity to launch Nivea in India, which was a beautiful experience working with a European company in the FMCG segment. After that, I worked for Barlarpur Industries Limited, where I looked after their retail segment and helped their foray into the FMCG segment. Later, I joined Khanna paper mill as head of marketing, where I developed their business in the packaging verticals for almost ten years.
Recently, I joined the Genus Group, which is a big name in the packaging portfolio. This has been my journey so far, and I feel fortunate to have worked with some great companies and gained valuable experience along the way. The FMCG sector has always been my area of interest, and I have enjoyed working in this space. I am excited about the opportunities that lie ahead with Genus Group and look forward to contributing to the growth of the company.
2 How did the transition happen from sales in FMCG to marketing in the paper? What made you leap there?
In marketing, sales are just one function among many others. To have a broader marketing understanding, one must enter the bigger gambit while having a larger domain. For instance, anyone who aspires to become a marketing head should have strong brand management experience or hardcore sales. Even expertise in one function can help the overall domain.
I switched from FMCG to paper, and although the product changed, the fundamentals of channel sales remained the same. The real business of Ballarpur is B2B, where we sell channel sales. Even here, we pledge to the retailer and the wholesaler to the packaging converter. Having worked for five different industries, I have seen more than twenty problems and how to handle them, which comes in very handy. Continuous work in the same industry sometimes confines your thinking ability because you only think in one direction, but diverse domain knowledge provides a different perspective, which helps solve problems. Today, I feel blessed to work in different directions and have solved many problems.
3. Are there any changes in technology and user behavior? Has it changed how marketing was done from 20 years ago to now?
When I started my career, mobile phones were expensive, and most companies didn't use them. Sales teams relied on couriers and e-mail for daily reports and communication. However, with the advent of e-mail, computers, and laptops, communication became faster and more accessible. Sales executives now have access to tools like synchronized data, data analysis, and presentations to improve their decision-making.
The more data you have got, the better decision-making you can make.
With the rise of data analysis, even newcomers with less experience can analyze data and make informed decisions like experienced professionals. This has led to the growth of new-age professionals from credible backgrounds who can leverage data for better decision-making. Additionally, quick communication tools like WhatsApp have increased transaction speed and accuracy, reduced manual errors, and enabled real-time negotiations.
On the marketing front, social media optimization allows for targeted communication with specific segments, allowing marketers to direct agencies towards more focused approaches. Overall, these changes in technology have revolutionized the sales and marketing industry, making it faster, more accessible, and more efficient than ever before.
4 What avenues do you guys explore to get to the right customer?
The database is one thing. But, then, there are different forums, exhibitions, and old conventional methods to collect the Database.
Exhibition is one of the best ways even today to improve network and showcase your product portfolio to vast customers.
Similarly, there are trade fairs. Conventional methods like seminars, corrugators meet, printer's publishers meet, etc., are still relevant. Then there is digital search. People type a specific keyword when they need a particular packaging paper. I might come in the first few searches, which is how they reach me.
5 What is your honest input about AI in the whole marketing space? How will it evolve, and what's in store for the next five years?
Paper is a capital-intensive and power-intensive industry where we work with many people and heavy machinery. Artificial intelligence will be very, very handy where one tool can do the work of 25 people. It will reduce the dependency on the workforce and improve output accuracy.
6. What do you think of AI in content?
AI in writing and content writing is still very early, but I believe technology has much power because it can access unlimited data. It can gather and refer to many articles, journals, or information available online in a very short period.
Content writing would be even better when artificial intelligence would be used because it may work way beyond the human brain.
6. What is one piece of advice to people looking to start a marketing career that they should avoid?
I always say one should learn the basics first in marketing, sales, or any other function, even in production. So before becoming a boss, one has to go through the path. They can cut short the journey through efficiency. But the learning process cannot be cut short. One should not avoid the pain of learning, or the grilling one has to go through.
People buy a product because it is useful to them so content is absorbed when it is made around that utility.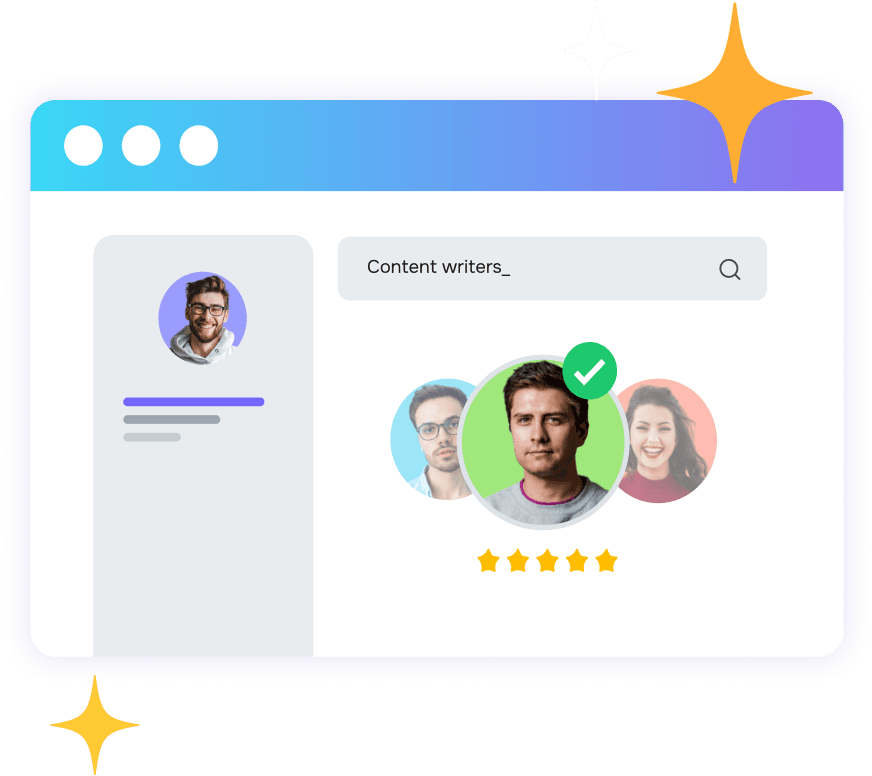 Get started with Pepper's Content Marketing Platform.
Designed for winning teams.