Exploring Consumer Marketing: From Advertising to Startups and Building Relationships with the Audience - In Conversation With Ranjeet Kumar
Consumer marketing is a fascinating and ever-evolving field that involves understanding the needs, desires, and behaviors of potential customers to build relationships and drive sales. In today's fast-paced and competitive business environment, it's essential to have a solid grasp of consumer marketing principles to effectively reach and engage with your target audience.
Watch Pepper Content in conversation with Ranjeet Kumar, Head of Brand and Content At Scaler.
1. Could you please provide us with a brief overview of your professional journey?
I started my consumer marketing journey as a screenwriter for feature films before joining advertising to pursue copywriting. I spent many years in advertising before transitioning to startups, working at Dentsu, UpGrad, and Scaler. Writing is my core competency, and I wanted to work in a more entrepreneurial ecosystem that encouraged a hands-on approach.
2. So, the organizations you have worked with have probably gone more toward startups. So, is there a choice or did that happen by luck?
No, it's a conscious choice. I think one thing that advertising does is that it spoils you in a bad way. You get comfortable in a senior leadership position. I think it needs a little bit of a shake-up so that people are more hands-on. Advertising in the 90s was about building relationships with businesses and driving outcomes, but it has shifted towards prioritizing revenue contributions for agency networks over client outcomes. To grow in a more entrepreneurial setting, I knew I needed to move to an ecosystem that encouraged it, and that is how I ended up working with startups.
3. Can you talk a little bit about Treebo and the role you played there?
Interestingly at Treebo, we did only one brand campaign. There we focused a lot on blogs, and then on videos. So, if we have seasonality, we would have a big bank campaign during that period and then have content to drive the top funnel throughout and support performance marketing.
4. Were you looking after the entire content piece?
We had an SEO team that used to aid us with the science of it, but the crafting of that would come from us. So, the entire system of how you build that would come from us.
5. So, what changed in your marketing philosophy?
When I look at Edge Tech - while it's a high-intent category, it's a low-involvement category. In pre-pandemic times, people would look at Edge Tech only from a problem-solution point of view. The pandemic changed that majorly. However, there's no natural inertia. Right now, if you look at the penetration to the available audience it's not more than 10 to 15%. It's not just about putting money on ads and saying you need to upskill. It's like how sports brands do. They teach you how to run, and how to be fit for life, but they're not trying to tell you to win a race. So, for me, when I was at UpGrad and Scaler, the predominant challenge was how do you make it interesting. How do you get the consumer to be involved and build the ecosystem out of it?
6. How big is the impact of bigger players doing things that probably paint the whole industry as bad and how do you negate that within Scaler?
It is important to note that startups exist primarily to generate profits, but this should not come at the expense of the consumer. At Scaler, we prioritize delivering favorable outcomes for every individual enrolled in our program.
7. What kind of content do you think bridges that kind of gap and works for people there?
I have observed that many Indian companies have not prioritized commitment and consistency in their content strategy. What sets us apart and connects with our consumers is providing useful information. We do not use aggressive sales language like "buy now". Instead, we encourage people to engage with us and have a conversation. Our focus is not on making a hard sale, but rather on building relationships with our audience.
8. How do you envision organic marketing being changed or disrupted for the next five years?
With the advent of 5G technology providing consumers with greater access to information, I view this as an opportunity for content creators, rather than a challenge. Furthermore, the emergence of AI technology is creating new avenues for content creation, but there is a need for greater emphasis on craft and quality. Currently, there seems to be a predominant focus on SEO strategies, without due consideration for page views. However, automation tools can aid in taking the grunt work out of scaling efforts, enabling a greater focus on storytelling and craft, ultimately leading to a better consumer experience. It is crucial to hire individuals who possess the necessary skills to operate within this automated landscape, to prevent technology from becoming a controlling factor, rather than a helpful aid.
"You need smart people who know how to operate these automation tools otherwise people become slaves to technology, whereas it should be the other way around."
9. What are your priorities within Scaler?
The marketing organization at Scaler comprised around 130 individuals, while our brand organization consisted of approximately 35 people. To excel in the realm of brand and content, it is imperative to have skilled performers who are good with the camera, writing, and marketing. Thus, we have made it a priority to recruit such individuals to establish a highly efficient team. This philosophy has been integral in enabling us to create a strong and cohesive team. During the initial nine months, Scaler managed to produce all its brand campaigns and other related work in-house, with only occasional involvement from specialist production houses or individuals to provide us with a suitable platform.
10. What's the ideal marketing stack that you guys would probably invest in?
The marketing stack varies across companies as it depends on the stage of the organization when you join. At the seed funding level, you have the freedom to build it from scratch, while in larger organizations with established data, tools are needed to bridge the gap. The marketing and tool stack should be evaluated based on the company's life stage. When I joined Scaler, we already had around 200 employees and the foundational level of work was already completed. Our focus was on building an ecosystem that included Google Cloud Platform (GCP) and other tools that we had invested in. Our attribution model is currently at a 7 out of 10, which contributes to our efficiency.
11. What's your framework for what is brand and secondly when do you start doing that in a company life cycle?
Let me attempt to provide an answer from a use-case perspective. The question at hand is which brand was bigger when Vodafone was sold to Idea and the answer is simple - it's called VI for a reason. The Vodafone brand was valued at two billion dollars, demonstrating the importance and value of branding. Monetizing the value of a brand is key to achieving growth and performance. One interesting example of a successful brand strategy is Coke and its approach to content creation. Coke Studio, which started as a pilot project in Pakistan in 2010-11, is now one of the top three biggest content players in the world.
The reason for their success is their commitment and consistency to creating content that appeals to their audience. They can see ahead of time and anticipate future trends, which is a key aspect of the creative economy. Although Coke Studio was not a monetized channel, it could have been if they had chosen to pursue that path. However, their focus was on driving organic growth. The role of a brand is to make demand inelastic from an economic point of view, which is what the marketing function strives to achieve. Different companies have different tools and approaches to achieve this goal. If revenue metrics are not being met, it can be concerning, but it's important to focus on the data and the team's capabilities to deliver results. From my perspective, organic growth and brand building go hand-in-hand. Building core awareness and differentiation is essential in establishing a brand, and once that is achieved, growth and performance will follow suit.
If you just do brand and you don't do growth, the brand will be inefficient. So, it is not an either-or question. It is when you see them as twins, you double down on efforts by understanding your consumer and go on.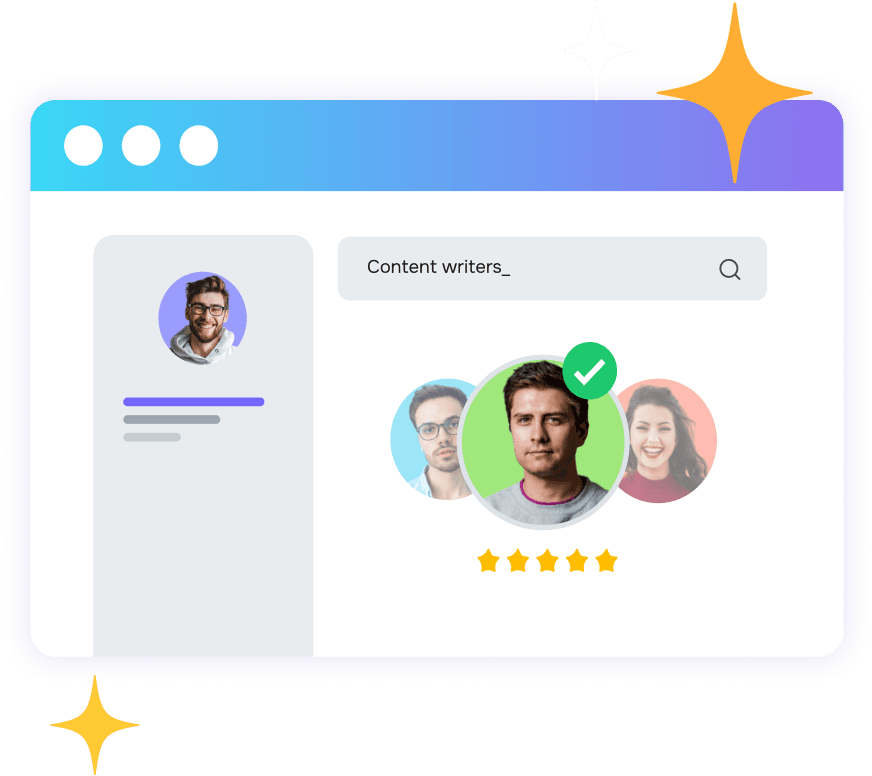 Get started with Pepper's Content Marketing Platform.
Designed for winning teams.