Prithish Chowdhary Unleashing Different Aspects of Content Marketing
Content marketing is entirely based on what kind of business you have. A well-defined content marketing strategy aligns with business goals and target audience needs where audience research helps identify their preferences and behaviors. Here is an in-depth conversation with Pritish Chowdhary (Chief Marketing Officer (CMO) Titagarh), where he talks about the various aspects of content marketing.
1. What is your experience in marketing as a CMO?
Marketing has a different connotation when it comes to our company. It is not traditional or consumer or content marketing like how companies like ITC and Manyavar are doing. Our marketing is more customer relations, making our brand visible, and more focused on the decision and policy-making of the government side. I mean, you will not find the average person just buying a train, right? For us to focus too much on creating brand perception is mostly on the legal stage for now. For our company, it should be the consumer who doesn't buy the product, but everybody should know what the product is about.
Talking about how I got into it, is a small story. I completed high school in Switzerland and moved back to India. I did my college in India itself and started working at the age of 18. During the first three years of my company, I worked in different departments learning how business works, what product suits us, and what is not suitable. It was mostly people-centric and people-oriented.
And very recently, just 3 to 4 months back, I was responsible for taking over the marketing, acting as CMO.
It was largely due to a couple of reasons which benefitted me. In India, you understand how you work when dealing with the government or other large private companies. Either they want you to speak to the promotor of top-level management, or they do not speak to you at all. Unfortunately, this is how things work. This is one of the things I learned quickly.
The second benefit is that I have a good understanding of Marketing. And I learned it from my grandfather; he was the one who founded the company. Currently, my father is the director and chairman of my company, and my grandfather is still the chairman of the board.
And the third aspect is that there is much to do in our field. By this, I mean new technologies, innovations, and new products. And the board felt that my age would be fit to get that advantage correctly. For instance, passionately develop new technologies, new products, and so on.
However, the electric market is something that will grow and keep moving or for example, hydrogen vessels or ships or hydrogen trains. These are cutting-edge, state-of-art technologies that are still new. And they felt I would be able to inculcate some of these new technologies. These are only a few examples I have given; there is n number of examples that can be given. So, the basic idea was that these new technologies should also be part of our product base and keep us a step ahead.
2. How do you go about dealing with content in your business?
At the end of the day, India is a democracy. If you influence a lot of people, there will be a policy change. That's a good part of being in a democracy. So, why we do focus on content because of our facilities. For example, if we are launching a new product, we did the Pune Metro, which is the first aluminum body metro coach in the country, which was also actually inaugurated by the Honorable Prime Minister in Pune.
So, when we do launches like this, when we do product launches, we usually engineer some sort of creativity, some sort of video, some nice drag music kind of vibe to show people we are doing this. When I said we do not focus on content marketing much, that was more in terms of monetary expenditure.
So, like a retail company or B2C company, they would be spending a lot of money on either boosting their ads or putting up hoardings, printing out advertisements in magazines and newspapers. The issue is not in doing but what value it puts on us. And any content growth we set to achieve is completely organic.
For example, our LinkedIn page has got a lot of traction and a lot of boosts, and it is noticeable now. Now, that's a very good example. So, if you compare LinkedIn to Instagram or Twitter, our LinkedIn page is much more viewed and active as compared to Instagram or Twitter. Why is that? Because we target more professionals, for example, government officials, IAS officers, or high-profile people from private companies, because we also sell products to other companies. They all are on LinkedIn and may not use Instagram or Twitter. We put more effort into LinkedIn content than other platforms like Instagram.
So, when it comes to content, we mostly focus on what platform we are using. Instead of just generalization, the train coaches were developed by Titagarh. Instead, we entirely focus on every aspect of train manufacturing, like technicalities, constraints, and what benefits customers, our Indian railways, or metro authorities. We transform technical advantages into commercial advantages. An average layman who has no idea about a thing should understand what it is.
For example, I say weight reduction by 5 tons per train. A person with a technical background would understand the commercial impact, but a layman would see train weight is 5 tons less; it is nice to know. These are minor tweaks, but that is what makes the difference.
3. How do you feel AI coming into content marketing? Have you personally been a user of it? What is your take?
So I think AI makes a marketer's life twice as easy if I have to say. Corporates or professional's levels, we haven't experimented with AI. On a personal level, though, I have been playing around with a few AI software just to see how it works. I was blown away by this AI software. One of these is currently becoming viral, which is Open AI. I have spent a good few hours on weekends playing around with Open AI and seeing what they can do.
I had put up some prompts like reports making, and it was spot on. I feel AI will have a huge role to play for all marketers. Our industry will take longer to adapt because each response is customized; each response has to have that personal touch. Otherwise, it doesn't make sense. A lot of technical and commercial details keeping with AI would sit well with us.
I feel AI will have a huge role to play for all marketers. As these software keep developing over time, more companies will use these machines rather than humans.
Moreover, AI will advance further, so we will also inculcate AI in a bigger way. We are already seeing the benefits of using the software. For example, using Salesforce to make the sales process smoother. We do see the advantages of IT software. As these software keep developing over time, more companies will use these machines rather than humans.
4. If you could have a dream content marketing platform that could do anything and everything. What would that be in the content marketing space?
That's an interesting question; I have never thought of that. I think, for me, firstly, something that would help me target customers across the globe. In a place where I am familiar, I can know my target audiences, but for example, say, Africa, where I have no clue, in this case, I can take the help of platforms to target audiences in that place. The prime focus should be hitting the right targets. Something that would help me define who the right payers are and target my content to reach them.
Secondly, it would be more than a content thing, actually from a marketing perspective, I must say. It should help me find tender; this is according to my business. Our business is highly tender-based. So actually, it depends on what you are looking for and entirely on hitting the right target.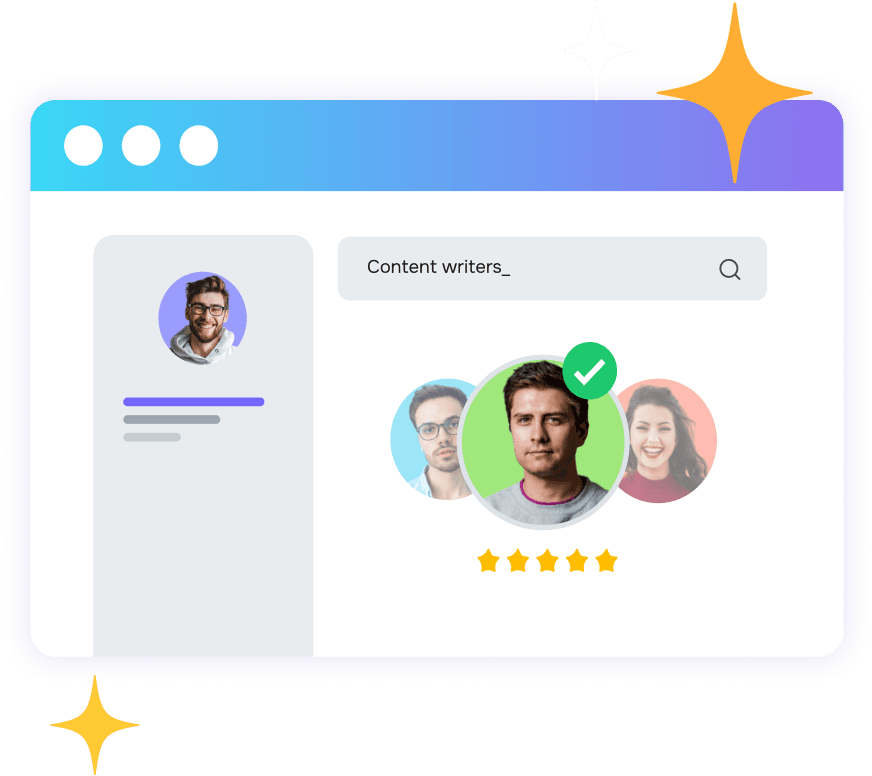 Get started with Pepper's Content Marketing Platform.
Designed for winning teams.