Pratik Mukharjee on Leveraging Content for Building Consumer Relationships
The growing number of startups in India created an e-commerce boom with numerous new-age brands that compete with traditional brands, trying to capture their market share. Content management and marketing have changed drastically in the last few years, with social media becoming an important distribution channel for brands. So, how can new-age brands use content to their advantage to reach consumers, create brand awareness and build a trusting relationship?
Pratik Mukherjee, Vice President and Head of Brand Factory at Honasa, talks to Rishabh Shekar, Co-Founder and COO at Pepper Content, to share his experience on content building for new-age brands.
1. Please tell us about your career.
I have been in the sales and marketing industry for over a decade, starting my career in marketing at Procter & Gamble (P&G) post-MBA in 2012. During my time at P&G, I worked on creating a tier 2 brand for Gillette and driving the mass adoption of Gillette Guard. I was successful in achieving the brand's market share before leaving P&G. At P&G, I also created a Direct-to-Consumer (D2C) playbook, which was a significant responsibility. After P&G, I joined Urban Company (UC), where I learned app-first marketing and gained valuable experience in building trust, which was essential for the UC business model. During my tenure, we rebranded from Urban Clap to Urban Company, expanded globally, penetrated Tier 2 and Tier 3 cities, and scaled up men's grooming services during the COVID lockdown.
Currently, I am working as the business head for new brands and businesses at Honasa, the parent company of MamaEarth. MamaEarth is a well-known brand that appeals to women consumers, not just moms. Honasa has multiple brands, such as Aqualogica and Ayuga, and recently acquired Dr. Sheth's based in Mumbai. Our team creates and launches new brands, and we aim to replicate MamaEarth's success. In the last ten years, Honasa has launched ten brands, and my team and I are continuously striving to build new and successful brands in the digital ecosystem.
2. Are you focused on cracking B2C brands?
Absolutely. B2C is my core strength. The consumer is my strength. The career advice I give to young professionals is to find your core strength. It could be content, it could be digital, it could be e-commerce. Once you have cracked your core strength, stick to it. You will always be known for it.
3. What is the difference between creating a new brand like Aqualogica and changing the brand perception of a well-known brand such as Gillette?
As a marketer, moving from a traditional brand like Gillette to a new brand like Aqualogica involves a significant mindset shift. With Gillette, the brand playbook is already in place, and the focus is on localizing it and ensuring distribution understands the nuances. However, with Aqualogica, which is less than a year old, we must take an iterative approach. We seek constant consumer feedback through reviews, calls, and other channels to gauge product reception and identify areas for improvement. As a marketer, I have to be open-minded and willing to unlearn and iterate the playbook as needed based on consumer feedback.
For traditional brands like Gillette, the content guardrails are already established, and the focus is on executing them effectively. In contrast, for new-age brands like Aqualogica, we have to work on building content every day, focusing on reading and responding to every review and comment on our website and Amazon. We also need to educate consumers about our brand and products to guide them through the purchasing funnel successfully.
Finally, social media plays a critical role in brand discovery for Aqualogica, with consumers primarily scrolling through reels and using the explore tab to find new brands. Compared to ten years ago, social media games must be much better now, and we need to continuously adapt our approach to meet the changing expectations of consumers. As a marketer, it is essential to remain flexible and willing to reset our approach to ensure our brand is successful in the long run.
4. Newage brands don't feel as permanent as old brands. What does it take for the brand to make people feel that the brand is going to be permanent.? As you know, no startup has achieved that so far.
As a marketer, I often wish that brands like MamaEarth or Aqualogica could be permanent. But every brand has its lifecycle and journey. Established brands have spent decades on marketing, while new-age brands like MamaEarth have only been around for 4-5 years. However, during consumer meetings, MamaEarth often comes up as one of the top 5 brands that consumers think of, which means our actions have worked. Our challenge now is to consistently build the brand so that it stays top of mind for years to come.
Consumers today have more awareness compared to consumers a few years ago. Brands that will survive the test of time are the brands with a purpose. That will be the key difference between brands that will wash out and brands that will stay permanently.
MamaEarth's focus on the goodness inside resonates with people. For every product sold, we plant a tree and geotag it so that customers can track its growth. Similarly, Aqualogica's purpose is linked with drinking water, and we have partnered with an NGO to make drinking water more accessible to villages in the country. It's not just about sales, but sales with a purpose. Emotions alone are no longer enough; consumers want to see brands taking action to back up their claims.
We are proud of the work we are doing to create a positive impact on the environment and society. By consistently delivering on our brand promise, we hope to create a lasting impression that will ensure our brands remain relevant for years to come.
5. What is the influence of technology right now, including the influence of AI?
Technology is a big enabler in all areas of business that we do today. Earlier automation was misunderstood as financial automation. Now, technology is in everything we do. We use CRM to retarget consumers. We are becoming smarter. We put filters and tools will take care of it.
Regarding content, I still feel the verdict is divided between how much personalization and human touch are needed versus how much can be automated. Automation can kick in in areas like SEO writing because the volume is needed there. Google algorithm can be used by the tool. However, when it comes to consumer love, when I have to share beautiful stories, the human touch is mandatory and meaningful.
Brands have to have a personal touch when interacting with consumers. Balance is important. There are some areas where technology can help you scale faster when there is a need for volume. But, nothing beats human intervention
When I talk to someone and brief them about the product and ask them to give me content so that I can own this, that is very human.
6. How do you decide on content pieces and celeb endorsements? What are your expectations of ROI?
We focus on what content we want to show our consumers, with or without celebrity influence. Then we plan on how to distribute on channels like Instagram, television, etc. We want content with a push factor. We want to show consumers the features and benefits of the product. We want to show who we are and why our consumers believe in us. For new brands, pushing the content through a known face like Sara Ali Khan or Shilpa Shetty makes the cut through better. The brand may be new, but the authority and influence of those endorsing the brand will make people believe in the brand. However, there should be a balance between celebrity endorsements and authentic content, such as user-generated or creator-generated content.
Creator content – the more organic it is, the better for the brand. You give them the key messages of the brand. But, I refrain from giving a script. Then, the entire content piece loses its essence.
When a creator collaborates with a brand, we let them decide how to take the message to the audience. They know their audience better. We see better results as long as they are weaving our brand message into their content. Ideally, for new-age brands, some part of the content should be pushing content with a celeb face for better cut-through and reach, supported by macro and nano influencers who are known in their region, which builds trust and improves brand credentials. Over a while, it builds brand relationships. During Gillette's days, marketing was 90% ATL and 10% digital. Now, the funnel is inverted.
Brands can be scaled without investing too much in ATL. With the current influence of Facebook, Instagram, and WhatsApp, brands can reach the top 10 million consumers. A very good digital marketing strategy can help brands to achieve that.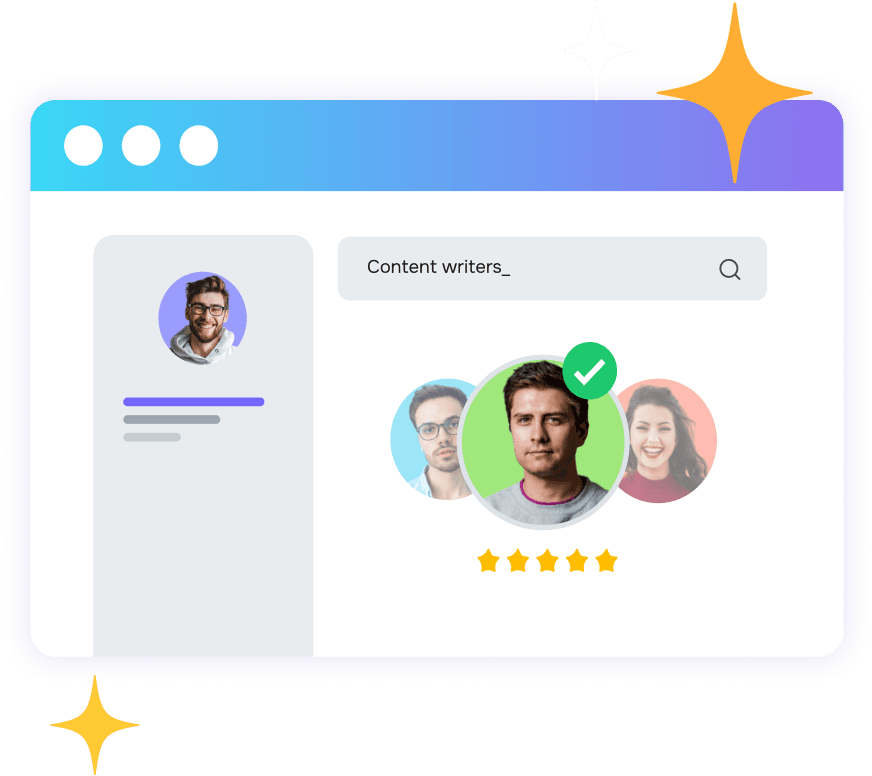 Get started with Pepper's Content Marketing Platform.
Designed for winning teams.