Prateek Agarwal on the changing landscape of content marketing and its importance in hotel industries
Content marketing is a buzzword and is ruling the internet. In fact in the present time, content is crucial to every hotel and hospitality industry's marketing strategy.
It is imperative to know what content marketing is but it is equally important to understand what content marketing is not. Content marketing is all about creating and distributing valuable items or assets, for instance, emails, blog posts, and videos. These marketing tools typically attract and aid in retaining customers. Therefore, there is a constant need to develop high-quality content to weed out competition.
Coming to what content marketing is not? Well, it is not excessively promotional messaging!
In terms of content marketing for hotels, it is all about showcasing unique facets of your property, boasting your services, and trying to win over travelers. Ultimately, the role of content is to influence travelers to invest in you, to book and stay in your property and turn them into your regular and loyal customers.
Prateek Agarwal, Head of Marketing at Bloom Hotel Group speaks to Rishabh Shekhar, CEO and Co-Founder of Pepper Content about the changing landscape of content marketing and how he thinks the sector is going to evolve in coming years.
Here are some excerpts from the interview.
1. Can you give us a walkthrough of your career journey till now?
I am Prateek Agarwal, the marketing head of Bloom Hotels. I have an enriching experience of 12 years in the field of digital marketing. As I started my career with a start-up company that rose funding from naukri.com, I am a huge fan of the start-up culture. After gaining my initial experience with them for about 2.5 years, I worked with a few other companies like Hindustan Times and Jio before joining the Bloom Hotel Group. Talking about my work, I am more focused on the consumer front. With them, I have worked across all verticals, right from defining the brand, and performance marketing to social media, and SEO. Precisely, my work revolves around engaging in activities that help me in connecting with more and more consumers. So this is how my journey has been.
2. You started your career 12 years ago. The marketing landscape has changed tremendously in the last 12 years. So, could you brief how content has evolved in the marketing sector and also how you view content in your current marketing?
Content is a hot topic and everyone talks about it. Moreover, content has always been there since the very beginning. The only thing is that we were unable to define content at that time. If you compare consumer habits with those in the last decade, you will notice a drastic change. Today, the best and probably the only way to connect with users is through content that comes in a different format and through different channels.
For instance, if you look at the habits of Gen Z, they completely changed from what it was a few years ago. So the question is how do you connect with them? Therefore, it has become important to focus on what type of content they are looking out for or what will be the best format of content to cater to them. In other words, in the initial days of hotel marketing, we were more focused on static content. These included straightforward communications. But now as we have reached the era of Instagram and Snapchat, people's focus has shifted to video content. Nowadays you have to summarise your brand and promote the campaigns in only 30 seconds to 1-minute video. You do not get much time to keep explaining things to the customers.
It is important to understand the consumers and based on the data, define what their choices are, and then create favorable content accordingly.
3. You have worked for Jio previously and now you are working for Bloom Hotels, so do you think content marketing changes with the industry? What has been your experience in this regard, is it the same or it's different?
Well, the scenarios have changed completely, both in terms of marketing as well as the content. Jio for instance is an online product. With Jio TV, JioSaavn, and other Jio apps, the marketing strategies focus more on building the app and getting more consumers. The content is generally derived from third-party sources like the creators. All you have to do is aggregate that content on your end. But when it comes to the travel industry, especially Bloom Hotels, the landscape is completely different. Because it is a physical product unlike Jio we can create a lot of content.
Now Bloom has several properties across India and with the help of all of them, we can create different content with that. We can go to different locations and shoot the properties, take pictures, and make videos and clips. Then, there are a lot of guests and consumers who come and leave their feedback. We are also supported by lots of influencers who visit the property and create lots of videos. So, there is a lot of opportunity in terms of content creation, and I feel that's the best thing happening with Bloom Hotels.
4. How do you define the brand Bloom Hotels? You are part of a space that is already crowded with extremes of products. One segment is very premium like the Taj and Marriot which for many people is expensive and unaffordable. On the other side, there are normal low-lying 3-tier hotels, which people know are affordable but refrain from choosing for various issues. So, considering your experiences, where do you find yourself in that bandwidth?
Well, when we started, we first took efforts to understand the needs of consumers. We found a gap and the gap was of 'trust'. People have been traveling and they will always travel. But when they look for any kind of property or hotel, they also look for a 'trust factor'. For us, it is important to build the missing trust factor among our consumers. Secondly, based on consumer needs, we strive our best to cater to the requirements. We focus on what exactly they want: affordable rates, cleaner hotels, nice showers, comfortable beds to rest, scrumptious breakfast, and all of this in a good location. We are focusing on all of these factors.
I am proud to say that our product is loved by many consumers and we are amongst the highly-rated hotels.
When we started, we first took efforts to understand the needs of consumers. We found a gap and the gap was of 'trust'.
5. When we talk about marketing in terms of online versus offline, do you think the offline market is also relevant for you or you all are not exploring that field?
You see the industry is changing; the consumer demands are changing too. Our focus is more on the digital aspects. We do not have a massive target audience who are used to and confined to traditional approaches like Billboards or TVCs. Rather, we identify our guests with their profiles, requirements, choice, and preferences. And. to serve them better we would choose digital mediums to connect with them. Moreover, the communication that we choose to reach out to various consumers remains different and exclusive. For instance, communication with an entrepreneur or a co-founder will be different from that of other consumers. All of this is not possible through traditional advertising. Therefore, our core focus is on the digital part.
Digital has been our primary area of interest. This allows us better and more specifically reach the right set of consumers.
6. What do you think about the further changes in the content marketing landscape in the next 2 to 3 years?
I think it is going to be more about audience and consumer-centric, especially the Gen Z consumers. As the habits and behaviors of those in the age group of 20 to 25 have changed completely, we need to understand what they are looking out for. We have to tap into their trends like now they are more into South Korean music, South Korean dishes, and so on. We have to, therefore, analyze our methods in reaching out and connecting with them. This factor is going to be very important in the upcoming days.
7. AI is playing a big role in every industry, what's your approach to these technologies? How are you leveraging these in Bloom Hotels?
Bloom is a tech-driven hotel. Our entire infrastructure including bookings, in-house systems, and tools is driven by technology. We understand our customers and keep a note of their preferences. For instance, if you visit any of our properties, we make a note of your requirements, habits, and choices. And, when you visit any other property of ours, we will tally your requirements with our database and strive to serve you in the best way possible.
8. What according to you is the one thing that they should avoid doing early in their marketing career?
I can tell what things are better in the industry and what they must always follow. The top thing is marketing aspirants must always follow consumers. Secondly, always have a research-driven and data-driven approach. It means try understanding the needs of consumers and not making assumptions or hypotheses. Do not stop experimenting and always strive to work in the interest of your consumers.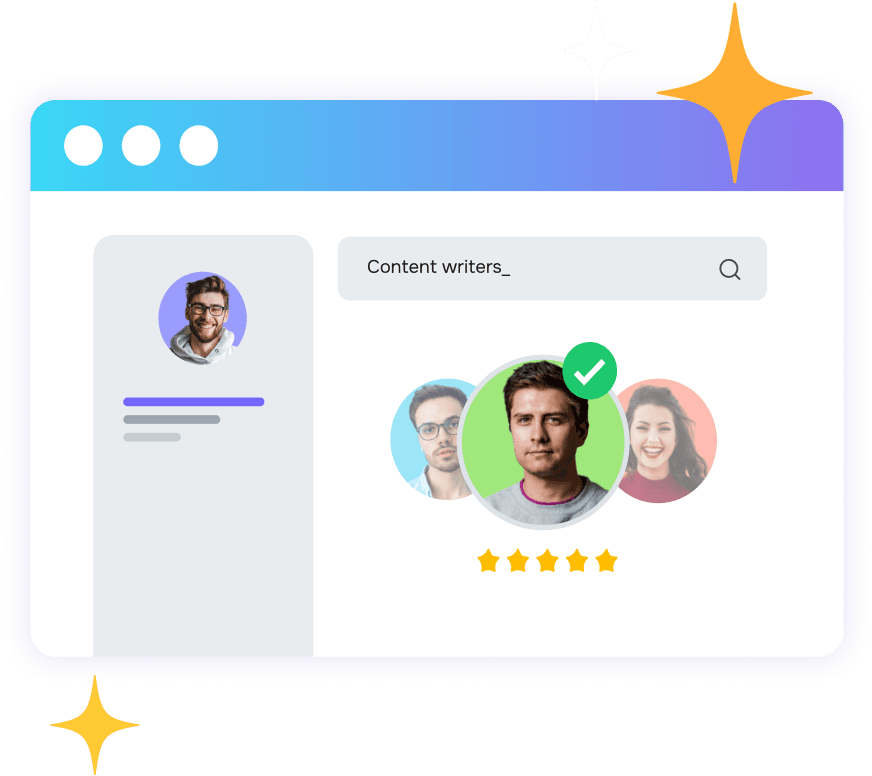 Get started with Pepper's Content Marketing Platform.
Designed for winning teams.