Navigating the World of Branding: A Conversation with Pooja Sahgal, Raymond's CMO
In this exciting conversation, we chat with Pooja Sahgal, the skilled Chief Marketing Officer (CMO) at Raymond Consumer Care about branding, marketing, and their key roles in the fast-moving, competitive world of business today.
Pooja gives helpful tips on many subjects. She talks about understanding what customers need, creating a special brand image, and using data-based marketing methods to make businesses better. As the CMO of a top consumer care company, Pooja's skills and know-how in the field are important for businesses and marketers.
1. Could you briefly describe your journey through various brands and roles in marketing?
I started my career in advertising. I worked on content for brands like Surf Excel, and Rin, and Unilever. I later worked in Marico on iconic campaigns. This was followed by a stint at Kellogg's in India and the UK. I was part of the shift toward digital marketing. I worked on brands like All-Bran, and Special K, and ran digital programs in the UK. We tied up with a lot of mom influencers and also did quite a few community PR campaigns. After that, I joined L'Oreal, where I headed Maybelline for India. I witnessed the huge impact of digital marketing on the makeup industry. It transformed the entire industry. It made me realize how content was driving across the marketing funnel. From awareness to influencers to conversion, it had spread everywhere. I later joined Kaya. I learned more about digital marketing in the context of services and lead management. Now, I am at Raymond, implementing my digital learnings and focusing on content marketing. We have some iconic brands like Kamasutra where I try to drive a lot of content forward. Because as we know, this is a taboo topic in India. So it's all about how to reposition Kamasutra in a way that people feel comfortable talking about it. So I've evolved from traditional TVC campaigns to being the spokesperson for digital initiatives. I stress a lot about the different ways we can use content in our company.
2. How has your experience working across different industries, such as FMCG, services, and now Raymond, shaped your perspective on consumers and marketing strategies?
I believe that consumers across industries have more things in common than differences. Insights into human behavior remain consistent. I remember my boss telling me to view people as human beings instead of consumers who you need to sell to. I have worked in various industries. So, I have gained a richer understanding of these commonalities. I have learned to apply cross-category insights to my marketing strategies. For example, I have found similarities between the makeup and sexual wellness industries in terms of segmentation and performance-driven products. This helped me develop more effective marketing campaigns.
We should be focusing on the fundamental human behaviors that drive consumption across categories. We can develop more effective marketing strategies that resonate with a wide range of consumers.
"Think of people as human beings instead of consumers who you need to sell to."
3. How do you build a brand for a condom brand like Kama Sutra in a country where sex is almost taboo? What is the approach that works for you?
To build a brand like Kama Sutra in a country where sex is considered taboo, we have tried to make it a unisex brand. We often talk to men and women together in a fun and engaging manner. We have made the packaging premium and focused on highlighting the benefits and unique features of the product. In terms of content, we create fun, engaging, and funny content with people who would like to work together. For example, when launching a new product, we have couples as influencers talking about the product. They talk about how it helped them in their relationship, sometimes even getting a sex therapist to explain the benefits in a fun way. The key is to show it as a shared couple experience and use influencers to drive reach and magnify the content. Because Facebook and Google are very touchy about what you put out there. We also try to be contextual in our social media marketing, connecting our products with relevant themes and events. For example, in the summer we launched mango-flavored condoms. On the longest day of the year, we launched condoms that last long. So we try to make it fun while giving out a lot of info along the way. People often have the wrong notion that performance marketing is enough to drive revenues. But I feel that building content across the funnel is what helps you to get market share.
"Building content across the funnel is what helps you to get market share."
4. How does the equation between Kama Sutra and Raymond work in terms of the kind of culture and the kinds of things that are allowed or not allowed?
Kama Sutra brings the fun and engagement part to Raymond. It keeps the brand young and relevant. The concern was that the brand was getting a little old. Operating in fun, engaging, and young categories helps drive the marketing culture to stay young and digital. We aim to make Kama Sutra, Park Avenue, and other related brands more relevant to the aspirations and inspirations of the consumers they target. I try to get into the mindset of our young TG and force myself to open up to new trends.
5. 15 years ago, marketing was art. Now it is as much science as it is an art. As a CMO, how do you balance the use of data and analytics with creativity in marketing?
Balancing data and creativity involves using data to inform your creative decisions while still leaving room for vision and intuition. We store and keep knowledge of what types of creatives are performing. We do a lot of social listening to understand the buzz out there. We then use that information to inform our creative ideas. Back in the day, marketing was driven by creative agencies. Today, it has shifted to media agencies that use and play around with data. They are the ones in touch with emerging trends. So now, new ideas might come from the former but the real expansion across various touchpoints comes from the latter. Generally, we follow a 70% science and 20-30% magic approach. We do take risks on creative ideas that may not be that intuitive but could lead to great results.
"70% science and 30% magic in taking creative risks is a good formula for success."
6. What trends and investments are you focusing on for the next year in marketing?
The fundamentals of marketing remain the same, but the media options are constantly increasing. First, you had TV and offline channels. Now, just in digital you can cut it in 100 different ways. We need to understand our consumers and use the data we have to transform our big ideas into the right media channels to drive business and engagement. This year we plan to experiment with the metaverse and Kama Sutra. We want to create our own content world to connect with consumers more effectively. We also see the importance of moving to branded hubs and using immersive experiences on our DTC sites as a way to drive brand connection and engagement. So I feel marketing will still be the same. But it will become a little more scientific. And give you far more options to connect with your TG that are engaging yet don't compromise on the brand purpose.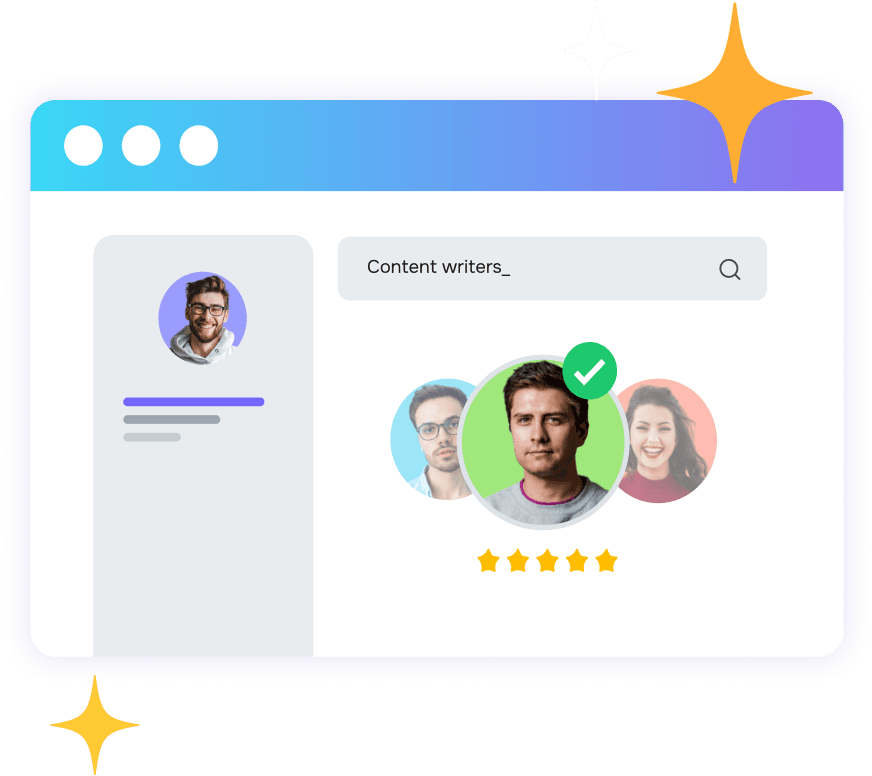 Get started with Pepper's Content Marketing Platform.
Designed for winning teams.