From Villages to Cities: Parthiv Majmudar is Making Insurance Accessible to All
Content, in various forms such as articles, blog posts, videos, and social media updates, has become an integral part of insurance marketing and communication strategies. The insurance industry too has recognized the power of content as a valuable tool for engaging customers, educating prospects, and building brand credibility.
Parthiv Majmudar is a versatile and accomplished professional with a demonstrated track record of success in the field of business development and operations. With a strong background in technology and a passion for innovation, Parthiv has consistently delivered outstanding results throughout his career.
1. Please introduce yourself.
I am Parthiv Majmudar, and I currently serve as the Vice President of Marketing at ManipalCigna Health Insurance Company Ltd. I have been in the insurance industry for about 18 to 19 years, starting with life insurance and eventually branching out into motor and health insurance domains. My professional experience spans across setting up and running various channels, working on digital assets, and gaining a deep understanding of customer needs in the insurance sector.
2. Tell us about your professional journey so far.
My journey in the insurance business began with life insurance, where I spent around 12 years. Later, I worked for about two years across all three major insurance domains—motor, health, and life—while being associated with an aggregator platform. For the past four years, I have been focusing on the health insurance domain.
I started in direct marketing, dealing with lead generation and the nitty-gritty aspects of setting up a life insurance business. Over the years, I have set up various channels for leading life insurance companies, including online channels. My exposure to various internal systems, like CRM and underwriting, has given me valuable insights into the backend operations, which in turn has helped me better align the front end of the business.
During the early days of online life insurance, I was involved in the re-engineering of online platforms and buying journeys. I have launched term plans, savings plans, and children's plans for insurance companies. In addition, I have been actively involved in understanding customer search behavior and ensuring that the digital assets I create cater to a wide range of people.
To stay involved with my business and gain insights into customer needs, I spend a day each week taking calls and speaking directly with customers, even visiting the call center.
3. Tell us one incident that has stuck with you and reflects your passion for this industry.
One memorable incident that demonstrates my passion for the insurance industry occurred when I was taking calls at the call center. I often spend a day talking to customers directly instead of just listening in on their calls. On one such occasion, I connected with a customer from a village in Uttar Pradesh.
After addressing his queries and helping him purchase an insurance product, I engaged him in a conversation to better understand his background. He turned out to be a farmer's son with basic education up to the 12th grade. What amazed me was his awareness of the need to buy a term plan for himself, given his marital status.
Despite being in a remote location, he was actively using his mobile to search for and buy life insurance, filling out the application form through his device. He mentioned that during afternoons when he didn't have to work in the fields, he would sit under a shed and explore insurance options.
This conversation was incredibly encouraging as it showed that people from all walks of life and various locations were using digital mediums to access insurance products. It served as a reminder to be mindful of the customer journey, content layout, and language used in order to cater to a diverse audience, not just the metropolitan crowd that we often focus on. This experience has greatly influenced my approach to designing digital assets for different organizations in the insurance industry.
4. According to you, what would an ideal marketing stack would look like for you?
According to me, an ideal marketing stack should be adaptable and well-planned, keeping in mind that insurance companies often have legacy systems. The stack should facilitate smooth synchronization between structured backend data formats and the diverse data types that marketers deal with, such as transactional and traffic-level data.
An ideal marketing stack would enable personalization, journey building, and recommendation engines while providing basic analytics and real-time suggestions for customers visiting the website. It should also help manage campaigns, emails, SMS, web pushes, and WhatsApp campaigns, as well as assist in optimizing website content and Google platform campaigns.
Additionally, the stack should include heatmap tools that can be reviewed frequently to understand the performance of major landing pages. It's important to have a centralized platform to manage CRM, lead forms, audience data, and third-party data. In my experience, using platforms like NotifyVisitors has helped me handle basic tasks.
When implementing a marketing stack, I prefer a gradual approach rather than adopting a full-blown stack all at once. This enables better control over ROI and allows for adjustments and improvements over time. Ultimately, the effectiveness of a marketing stack depends on its implementation and how well it is integrated into the existing marketing journey. The efficiency of the funnel is what truly matters in the end.
The most crucial aspect for me as an online marketer is managing campaigns, emails, SMS, web push, and WhatsApp promotions, and ensuring personalizations and optimizations are in place.
5. What impact do you see of artificial intelligence in marketing?
In my opinion, it's still too early to predict the precise impact of artificial intelligence (AI) on marketing. However, AI is helping marketing teams work more efficiently by providing tools that expedite various tasks, such as competitive analysis and keyword research. Access to these tools is enabling marketing teams to move faster and deliver more effectively.
Although AI is causing some shifts and creating ripples in the industry, it's not likely to replace human expertise entirely, as was the case when calculators were invented and didn't eliminate the need for accountants. Instead, AI aims to enhance the speed of delivery and improve go-to-market strategies.
As of now, many marketing teams are leveraging free AI tools and resources to familiarize themselves with the technology. While some have started using AI-generated content on their websites, it's essential to remember that the human touch is still a critical element in content creation. While it's still early to determine the full impact of AI in marketing, it's clear that AI will play a significant role in enhancing efficiency and accelerating the speed of various marketing tasks, without necessarily replacing the human element.
I think AI is going to help expedite the speed of delivery and go-to-market strategies.
6. What are some of the top challenges or let's say pain points in a marketer's life?
One of the top challenges in a marketer's life is achieving the right alignment with the people they work with, particularly in the content creation space. It can be difficult to find individuals who not only understand the category and topic but also share the same vision for the content and overall marketing strategy.
Another challenge is ensuring that content creators have firsthand experience with the product, as those who have used it can better understand and address customer pain points. However, it's not always easy to find people who have used a specific product like insurance, for example, and can effectively communicate the associated challenges.
Furthermore, achieving a consensus on the direction of marketing initiatives can be difficult, as team members may have varying opinions on what is right or wrong for a particular campaign. This can result in delays and misalignment, which may negatively impact the overall marketing strategy.
To sum up, some of the top pain points in a marketer's life include aligning with team members on content creation and marketing strategies, finding experienced content creators who understand the product, and navigating the diverse opinions of team members to reach a consensus on marketing initiatives.
7. What Mantra or rule book do you have for building the right content strategy, or the right brand strategy?
When building the right content and brand strategy, the key mantra is to remain open to various content formats and be adaptable to the changing landscape. It's crucial to find the right mix of content to suit your business needs and cater to your target audience.
Instead of following a rigid framework, like the hero-hub-hygiene model, focus on creating content that resonates with your specific audience. In the case of health insurance, for example, it's essential to reach not only the low-hanging fruit but also the wider audience who might benefit from your product.
To accomplish this, create content that is relevant, contextual, and available in various formats, such as videos, podcasts, and text. While consumption patterns may shift towards video and audio, traditional formats like text and static images still hold value and should not be dismissed.
Continuously test different content formats and strategies to understand what resonates with your audience. When building a website, ensure that it caters to every stage of the customer journey, addressing their questions and concerns at each step.
In a nutshell, the right content and brand strategy should be adaptable, encompassing various formats, and tailored to the specific needs of your target audience. Stay open to new trends and continue testing and refining your approach to create content that effectively engages and educates potential customers.
A lot of people used to think that videos would replace text, but I don't think the text is gone. Statics are bringing in all your clicks, which are the low-hanging fruits.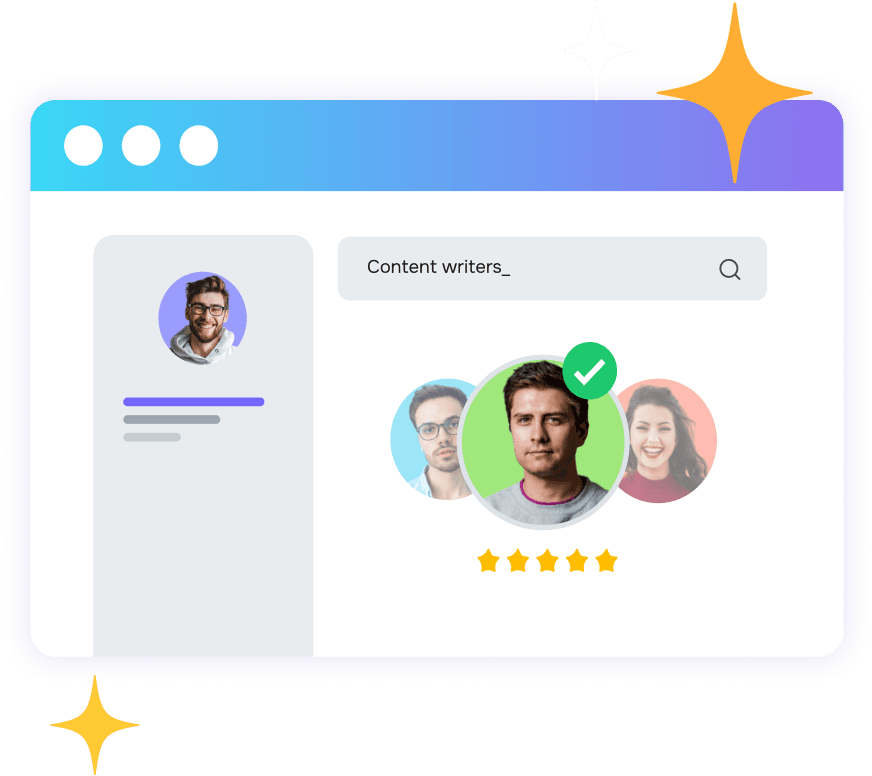 Get started with Pepper's Content Marketing Platform.
Designed for winning teams.