Nitin Agarwal
Co-Founder & Chief Growth Officer at Upscalio
Nitin Agarwal on Bridging the Gap between Brands and Consumers through AI-Driven Content Marketing
In today's digital age, establishing a strong connection between brands and consumers is crucial for success. As consumers become increasingly discerning and demanding, brands must find innovative ways to engage with their target audience and build lasting relationships. This is where AI-driven content marketing comes into play, revolutionizing the way brands communicate and connect with their customers.
In this conversation, Nitin Agarwal, Co-Founder & Chief Growth Officer at Upscalio talks about the exciting realm of AI-driven content marketing and its transformative impact on bridging the gap between brands and consumers. With a diverse range of experience and expertise, Nitin has demonstrated his ability to tackle complex challenges and deliver exceptional results throughout his career. He has previously worked with companies like Purplle, Hotstar, ShopClues, and more.
1. Please tell us about Yourself and your professional journey so far
.
I am Nitin Agarwal, Co-Founder and Chief Growth Officer at Upscalio, a D2C conglomerate that operates 11 consumer brands with a combined ARR of approximately 400 crores. With a journey of about two years, I spearhead marketing, revenue, product, and IT operations at Upscalio. One of our most successful brands, Green Soul, has seen remarkable growth in the past year, achieving an ARR of 180 crores and becoming India's leading online office and gaming chair brand. My marketing leadership experience spans over 15 years, primarily in the e-commerce and OTT sectors. Previously, I held the position of CMO at Purple and served as VP of Marketing & Head of User Growth at Hotstar, where I played a pivotal role in expanding the user base from 30 to 300 million and managed campaigns for high-profile properties such as IPL, Game of Thrones, and Koffee with Karan.
2. How has content marketing evolved over the years, and what are the challenges that content marketers face today?
Content marketing has evolved significantly over the years. Today, it is a full-funnel marketing approach that makes the consumer aware of the product or service, develops brand preference, guides the consumer through the full path of purchase, and brings in revenue while also creating repeat customers. Content has become the constant tool used in this journey, and brands that use content marketing effectively are the ones that can create long-term brand preference.
However, the challenge for content marketers today is to create content that is not only informative but also entertaining and engaging. Consumers are constantly bombarded with content, so marketers need to create pieces that stand out and resonate with the audience. You cannot bore a customer into buying a product; you can only entertain and make him interested in buying a product and service.
3. What role does relevance play in content marketing?
Relevance plays a crucial role in content marketing. It is probably the most important aspect of content marketing. If the content is not relevant to the audience, it will not capture their attention, let alone engage and entertain them. Therefore, content marketers must understand their target audience and create content that resonates with them.
In today's world, where consumers are constantly bombarded with content, marketers must create pieces that stand out and resonate with the audience. This requires a deep understanding of the audience's needs, preferences, and behavior. Content that is not relevant is quickly ignored or dismissed, which is why relevance is the key to successful content marketing. So, as a content marketer, it's essential to focus on creating relevant content that captures the audience's attention and engages them.
True magic happens at the intersection of the brand and the consumer.
4. How has AI impacted the content marketing space? Do you think it could replace humans in the future?
AI has already started to impact the content marketing space, and we are just seeing the tip of the iceberg. It has the potential to impact the bulk of the work on the content side, making it easier and faster to produce content at a lower cost. This will allow marketers to free up time to focus on other areas of the business.
AI can also help with video production, which is an exciting development. In terms of replacing humans, I do not think it is likely in the foreseeable future. While AI can help with the creation of content, it is ultimately humans who provide the creativity and storytelling that connects with the audience. Therefore, I see AI as a tool to help marketers create content more efficiently rather than as a replacement for human marketers. AI is going to bring more freedom, creativity, and faster turnarounds to marketers. It will enable quicker execution and empower marketers, including those who may be language-challenged. This will help generate interesting newsletters, emails, or ad copies using AI, unleashing more potential in the marketing space.
I think AI is going to have a big impact. What we're seeing today is the tip of the iceberg. AI will also try to push the bar on what humans can deliver, maybe more creative work, more copy work will come to humans versus long-form content.
5. What makes content resonate with both the audience and the brand?
Creating content that resonates with both the audience and the brand involves producing quality content quickly and efficiently, as consumers consume information at a breakneck speed. To achieve this, content marketers should utilize a platform that can write content in various forms and adapt it to suit different platforms, ensuring that it aligns with the brand's voice and tone. This platform should also be emotionally and intelligently capable of recognizing that different channels require different flavors of content. Furthermore, combining great visuals with content can significantly enhance its appeal, helping it resonate better with the audience and the brand.
Great content matches strong consumer insight with your product or services' USP.
6. How can content marketers leverage real-world insights?
Content marketers can leverage real-world insights by utilizing a content marketing platform that allows them to efficiently create, design, and schedule content across different platforms. By doing so, they can focus more on nurturing insights, finding new opportunities for conversation, and evaluating the performance of their content. Leveraging AI can also relieve humans of repetitive tasks, enabling them to focus on higher-impact work, and ultimately, bringing more value to the brand and its business.
Additionally, content marketers need to go beyond the online world and engage in physical meetings, market visits, and face-to-face customer interactions. This approach helps them understand how products and services are being consumed, allowing them to gain valuable insights that can inform their content strategy. As observed in real-life experiences, some of the best insights often come from unexpected places, one such idea for one of my successful campaigns, Ghar Wapsi came to me when I was on a flight.
I think it's important for us to go out there, see how products or services are being consumed by the customer, speak to them, and then jot down insights.
7. What does an ideal content marketing stack look like?
In my view, an ideal content marketing stack should address the challenge of producing quality content rapidly, given the breakneck speed at which consumers consume content. It must include a content marketing platform that helps create content, whether long-form or short-form, quickly and efficiently, with built-in cues for different platforms. The platform should be intelligent and adaptable, adjusting the brand voice to suit the unique requirements of various channels, such as a more quirky and younger tone for Instagram and a cheerful, approachable one for emails.
Additionally, design plays a crucial role in enhancing content, so incorporating visual aids, like eye-catching images or human faces, can significantly improve the narrative. Furthermore, the ideal content marketing stack should feature scheduling tools to manage content distribution across different platforms effectively. This allows marketing teams to focus on nurturing insights and exploring new opportunities for conversations, rather than worrying about logistics and content posting schedules.
Leveraging AI in the content marketing stack can alleviate much of the manual work, allowing marketers to concentrate on higher-level tasks that bring more impact to the brand and business. This combination of tools and technology will ultimately create a more effective and efficient content marketing ecosystem.
8. How can content be adapted for different media while maintaining a consistent brand image?
Adapting content for different media while maintaining a consistent brand image is indeed a challenge, but it's essential to strike the right balance. The key is to understand the unique characteristics and requirements of each platform and tailor the content accordingly, without compromising the essence of the brand.
For instance, on Instagram, the brand voice might be more wacky and rebellious, appealing to the platform's younger and more casual audience. On the other hand, email communication might call for a more cheerful and friendly tone, as it's reaching out to the same customers in a more personalized manner. Lastly, a website might require a safer and more professional approach.
The trick is to have a content marketing platform that's both emotionally and intelligently capable of discerning the different channels and contexts and then adapting the content to suit the specific platform. This way, you can create content with various flavors while maintaining a consistent brand image.
Ultimately, the goal is to ensure that the content is relevant and engaging for the target audience on each platform, while still staying true to the brand's values and identity. By being sensitive to the nuances of different media and keeping the brand's core message intact, content marketers can successfully adapt content across channels and maintain a consistent brand image.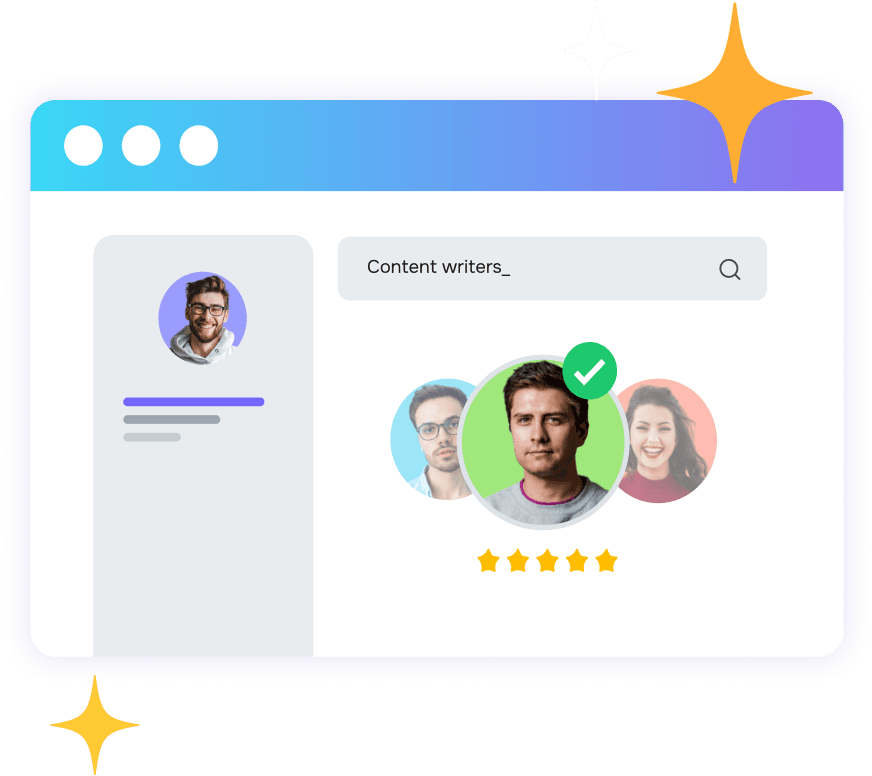 Get started with Pepper's Content Marketing Platform.
Designed for winning teams.