Nikita B
General Manager of Marketing at Just Dial
The Evolution of a Filmmaker to a Marketing Leader: A Conversation with Nikita B
In today's digital age, the roles of marketers and content creators are becoming increasingly intertwined. Many individuals find themselves transitioning from creative roles to marketing and product-driven roles. Nikita B, General Manager of Marketing at Just Dial, is one such individual. With over 12 years of experience in the digital content space, Nikita's journey from a filmmaker to a marketing leader is nothing short of inspiring.
In this conversation, we'll dive deep into Nikita's personal story, from her early days as a filmmaker to her current role at Just Dial. We'll explore how her passion for content creation led her to the world of marketing and product development, and how she manages to balance both these roles in her current position. Whether you're a content creator looking to make a transition into marketing, or a marketer trying to find ways to incorporate creative elements into your campaigns, Nikita's journey is sure to provide valuable insights and inspiration. So, let's dive in!
1. Can you tell us more about your experience in documentary filmmaking and how it influenced your transition into content marketing?
My experience in documentary filmmaking played a significant role in my transition into content marketing. Documentary filmmaking is a form of storytelling that requires an in-depth understanding of the subject matter and the audience. It taught me how to create compelling stories that are both informative and engaging. In content marketing, storytelling is just as crucial as it is in documentary filmmaking.
The difference is that in content marketing, the stories are geared toward promoting a product or service. My experience in documentary filmmaking helped me understand how to craft stories that resonate with the target audience and drive results for the brand. Additionally, the production process for documentaries involves a lot of research, planning, and execution. These are skills that translate well to content marketing, where you need to have a clear plan and a solid process for creating and distributing content that delivers value to the audience.
2. How do you stay up-to-date with the latest trends and advancements in content marketing?
Staying up-to-date with the latest trends and advancements in content marketing is essential to remain competitive in the industry. There are various ways I stay informed about the latest developments.
First, I read industry publications and blogs to stay up-to-date with the latest news and insights. Second, I attend industry events and conferences to network and learn from experts in the field. Third, I follow thought leaders and influencers on social media to stay informed about their perspectives on the latest trends and developments. Lastly, I collaborate with my team and colleagues to share ideas and insights and stay informed about the latest best practices.
3. How do you balance the need for creativity with the need for results in content marketing?
Balancing creativity with the need for results in content marketing is a challenge. On the one hand, you need to create content that is creative and engaging to capture the audience's attention. On the other hand, the content needs to deliver results for the brand, such as increased engagement, leads, or sales. To strike the right balance, it's important to have a clear understanding of the audience's needs and preferences, as well as the brand's goals and objectives.
This requires conducting research and data analysis to inform the content strategy. Additionally, it's important to have a structured process for content production that includes ideation, creation, and distribution. By having a clear process, you can ensure that the creative elements are aligned with the brand's goals and objectives. Lastly, it's important to measure and analyze the results of the content marketing efforts to ensure that the content is delivering the desired outcomes. By continuously optimizing the content strategy based on the results, you can strike the right balance between creativity and results in content marketing.
4. What do you think are the most important skills for a marketer to have in today's digital landscape?
In today's digital landscape, I believe it's crucial for marketers to be adaptable and constantly learning. The digital space is constantly evolving, and marketers need to be able to keep up with the latest trends and technologies. They should have strong analytical skills and be able to measure the effectiveness of their campaigns using data. Creativity is also important as marketers need to come up with unique and engaging content that stands out in a crowded digital space. Additionally, they need to have strong communication skills and be able to collaborate with cross-functional teams to execute campaigns successfully.
5. With the rise of AI and automation, do you think marketing will become completely automated in the future?
I don't think marketing will ever become completely automated. While AI and automation can certainly help marketers streamline processes and make data-driven decisions, there will always be a need for human creativity and intuition in marketing. At the end of the day, marketing is about connecting with people on an emotional level, and that requires a human touch. I do think that AI and automation will continue to play an increasingly important role in marketing, but marketers will need to understand how to balance the use of technology with the need for human connection and creativity.
6. What do you consider great content?
For me, great content is intentional, original, and ultimately achieves its purpose. I want my content to solve the problem or answer the question that it was created for, and to do so in a way that resonates with the user. It doesn't have to be the fanciest or most visually impressive content out there, but it should add value and be of practical use to the audience. Whether it's evergreen or topical, as long as it is achieving its purpose, I consider it great content.
Great content for me personally is nothing but something that is at the end of the day, intentional, original, and is making the cut.
7. Why do you believe that the end user is the most important consideration when creating content?
I believe that the end user is the ultimate focus when creating content because they are the ones who will be consuming it. Whether it's a film or any other type of content, it is created to be consumed by the audience, not by the creator themselves. Therefore, it is essential to keep the user's needs and preferences in mind when creating any type of content. While it is also important to consider the stakeholders, management, and organization, ultimately, the user's needs come first.
Your first and foremost focus always has to be your user. So whoever, whatever gets that value is of prime importance.
8. What are your thoughts on the current trending topic of charge GPT-3 technology?
I think technology is great, and the advancements we've made are impressive. However, while it may be necessary for certain companies, it is not always the only representation of good work being put out. I believe that technology can be a necessary evil at times, but it can never replace human creativity, emotion, and intuition. I've had this view for a long time, even before the debates and discussions around charge GPT-3 technology emerged.
AI is like a necessary evil, but I still strongly feel that it's still important to have a human touch, emotion, and thought process that goes behind it.
9. How do you see the content creation space evolving in the future?
I think the content space is constantly evolving and adapting to the changing times. With the rise of new technologies and platforms, the possibilities for content creation and consumption are endless. In the future, I see more and more personalized and interactive content being produced, as well as an emphasis on storytelling and emotional connection. Brands and creators will need to focus on creating authentic and engaging content that resonates with their audience in order to stand out in a crowded digital landscape. Additionally, I think we'll see a continued blurring of lines between traditional media and digital media, with more and more traditional media companies embracing digital platforms and formats.
10. What advice would you give to someone starting out in the content creation space?
My advice would be to always keep the end user in mind when creating any type of content. Remember that you're not creating content for yourself but for the audience. Be intentional, and original, and make sure that your content is solving a problem or answering a question. Keep up with the latest trends and technologies, but don't lose sight of the fundamentals of good content creation. Finally, always strive to add value for the user, and be willing to adapt and evolve as the space changes.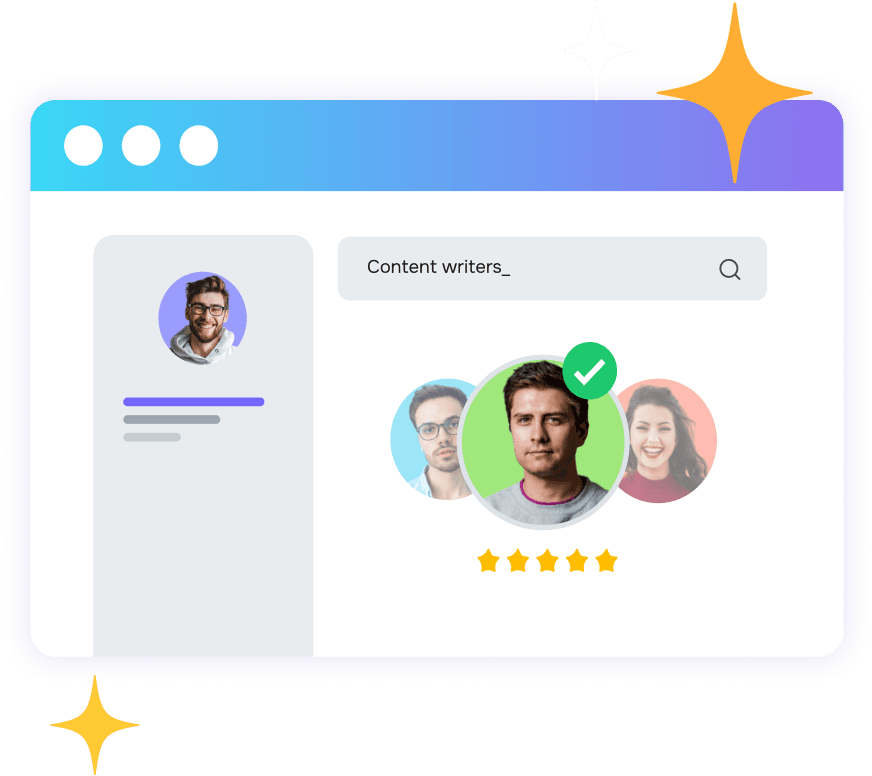 Get started with Pepper's Content Marketing Platform.
Designed for winning teams.